By: Laura Lee
It was going to be a little student film. It was going to be about seven minutes long, and it was never going to be finished. Now Death of a Nation is winning awards, including Best of Show in the Best Shorts Competition and premiering at film festivals. Not bad for a project that director Michael Pollak walked away from, twice. Work on the film began a decade ago when the director was still studying film at American University.
"After the Matthew Shepherd case, I became really concerned about what was going on, Pollak said. Eleanor Holmes Norton was on the radio talking about racism and then somebody walked into a synagogue in Los Angeles and killed another five kids.
So Pollak and his team set out to make a film that would seek to illuminate some of the social forces that lead to racial and homophobic violence. The film is dedicated to all the men and women who have senselessly lost their lives due to violence or suicide because of racial or sexual ignorance and hatred.
From the beginning, Death of a Nation was a team project. "I meant it to be a student project", Pollak said. My DP, my best friend in the world, Patrick Dolan, really brought a lot of people to the table saying, "Believe in this kid." Dolan also suggested they talk to a team at Panavision
"They said, Take a Digital Millennium, a 35 mm package, and just shoot your film", Pollak said. When people see you're getting a free Panavision camera, they believe you're serious. The producer, Kimberly (Skryme) convinced people this was real. It was supposed to be this student project, and all of a sudden the gaffer from The Abyss, Dwight Campbell came on board and it just got big so quickly. People just jumped on board, and they kept making it bigger and bigger. Every kid dreams of that chance, but I just don't think I was ready. I had no idea how to be a director. I had no idea what it meant. I just got overwhelmed.
Shooting on a shoe-string budget in such locations as his mother's barn, Pollak took on many roles in the production. Since we had such a small crew, Kimberly and Chris (Gaida) were doing all the work. I don't think I concentrated enough on directing. Had I had a larger team, I would have been able to surround myself with people who could help me decide what is right and wrong. Kimberly and the team were doing their job, but it was not their job to direct. If I had a James Cameron budget, I would have had the same people behind me, the same crew, but I would have hired a ghost director who could sit there and talk me through it.
In retrospect, Pollak believes he needed more time to find his own voice. I asked my best friend, who was an incredible DP, 'You've been around Soderbergh and Spielberg, what do they do?' But I never got the idea of what I should do. I wasn't mature enough. I wasn't secure enough in myself."
The team shot the original version of the film, but the young director was not pleased with what he saw. It went okay. We got what we needed, but I realized I really missed. I really, really missed. I was upset at myself, not anybody else. I would like to blame someone else, but I was the one who was supposed to do it. I felt really bad like I let people down." So he shelved it.
I thought that if I didn't do it then and there, it would be my last chance. If I didn't hammer it then, I might never be in a studio again; I might never see another camera. I was just afraid it would all go away. I was afraid that people would say, 'he's not ready to do it. That means he's not serious.' The truth is that when I was willing to say, 'I need more time,' everybody respected that. The crew and the actors remained in the Washington D.C. Area, and they were all willing to come back a few years later and pick up where they left off. It was always something that bothered me. I was always taught you have to finish something. Thank God the actors didn't age very much. But my mother had the nerve to change the barn we had used. What was she thinking? Didn't she know we were using it? You can't change the barn!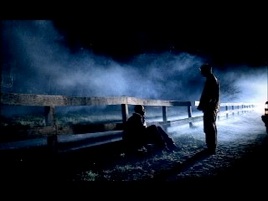 The social ills that the film explores did not go away either. It's amazing to me that ten years later these issues are still going on. I mean, come on people! Let's move on here! The fact that people who love each other can't get married (doesn't make sense). I don't know if homosexual marriage lasts longer than heterosexual marriage, but when 50% of straight marriages end in divorce, I think they (same sex couples) have a pretty good shot at (making) it. (I think of) when I married my wife. A guy can sit there and say, 'This is corny,' but when you actually get to the end of the aisle, it's a pretty special moment being able to say, 'this is my husband,' or 'this is my wife.' It means a lot.
If Death of a Nation has a moral, Pollak believes it is the importance of listening. Your label doesn't define you. You can be really ignorant about other people, other religions and races. All of this stuff is learned. You have a kid who doesn't know how to talk to someone, who is in this climate and he says something wrong. Maybe you don't mean what you're saying and you're just trying to fit in. The fact of the matter is they just don't understand, and it's okay that they don't understand. If you're a person who says you want to make a difference, then listen to what people are really saying. I'm not saying that people should talk more. I'm asking 'why don't more people listen?'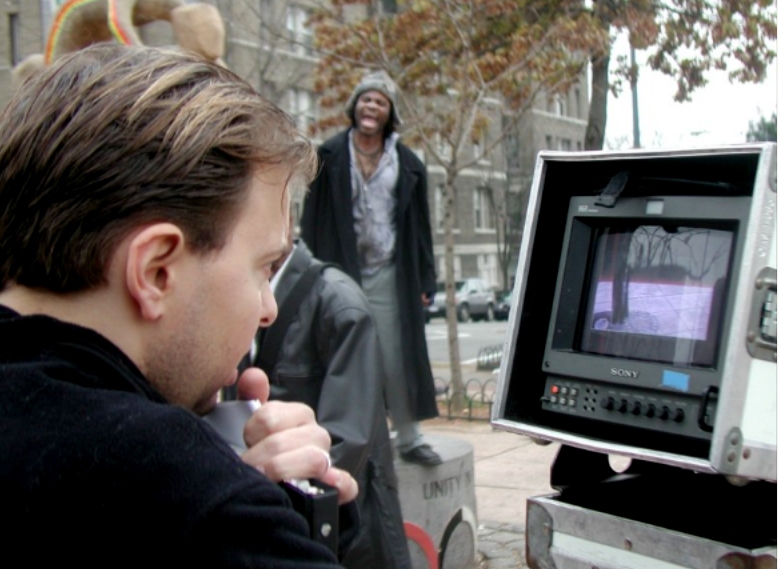 In all, Pollak and his team shot the film three times. It was just a continuation, picking up the pieces we missed when we had the money. Each time was a learning experience. Pollak says he learned to take his time, work at a slower pace and do the necessary homework.
You have to have development, pre-production and work with the editors. You have to ask other directors, who are very accessible and will talk to you, what tricks they have for working with actors. You need to take the time; talking to the actors in pre-production asking them 'What gets through to you? What works for you?' And as my self-confidence built up, I learned it was okay for me to say 'no.' To understand it was my project and my vision. When you're in pre-production you should let everyone say what they think is right and wrong, everyone has a good idea and collaboration is what makes stories great. It was important to learn that you don't have to have all the answers. But at the end of the day, if you don't control and execute your vision, then it will never be seen, and that is the worst thing, because if you let that happen, you're not respecting the people who are giving so much of their time.
After a decade of work, Pollak had the material for what he believed would be a good seven- minute film. A couple of people in Hollywood told me it was going to be seven minutes long, and I'd almost resigned myself to the fact that it was going to be seven minutes. Then I found one of my friends from college, Chris Gaida, who was one of the producers, on Linkedin. He was one of the people who did not come back, not because of anger, but just because we lost touch and he went out to Los Angeles and was doing his own thing. Gaida asked what had ever happened to Death of a Nation. Pollak told his friend that he had finished it, but it was only seven minutes long. Gaida asked him to send some of the earlier 30-minute cuts.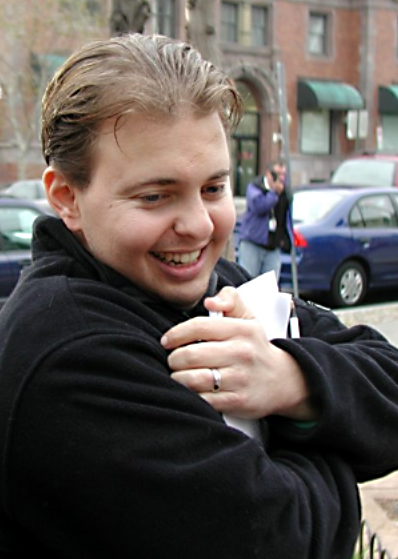 He said, 'there's something there, Pollak said. There's really something there. How would you like to come out to Los Angeles and see one of my editors and see if we can put an assemblage together and make it what it was? Pollak jumped at the opportunity.
I was sleeping on his floor to bring my dream back, he said. I didn't know how realistic this was going to be. A few months later, the 30-minute Death of Nation won Best of Show in the Best Shorts Competition.
I feel like a little kid, Pollak said. This is a film that I never thought would get any recognition. I'm just so thankful. I called all those people who had stood with me for ten years. We did it!
Pollak plans to continue making films for a long time. To make independent films that can at least start a conversation is what I want to do. Don't get me wrong, if I can make an Independence Day, I'm down with that. Or Spaceballs, my favorite movie of all time! If I get one of those Spaceballs films, I'm down. But I really want to make the kind of films that make a difference, and I'd eventually like to get into children films that my daughter can actually watch. If you don't put your family first, what is the point of film making? That is something I wouldn't have known at 23. I love my family, and I love what I do. I love making films. I love to get up in the morning and do this stuff.
For more information regarding this filmmaker go to: LINK