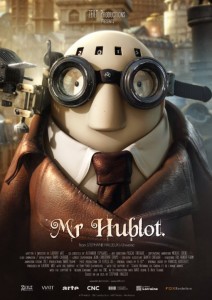 The Best Shorts Competition team is thrilled to announce that Our "Best of Show" winner Mr. Hublot has won the Academy Award for best short animated film!
This delightful, quirky and impactful film is a masterful collaboration between filmmaker Laurent Witz , artist Stephane Halleux and animator Alexandre Espigares.
Mr. Hublot is a short animated movie, which has required more than 3 years of intense work from its inception to its completion and for a very small budget. According to Laurent Witz it was also an extraordinary adventure led by a team of artists full of passion who were seeking to bring a unique universe and story to life.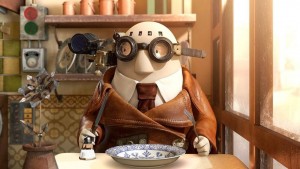 In the film, the main character Mr Hublot lives in a world where characters are made partially of mechanical parts, and where the giant scale of machines and the relentless use of salvaged materials reign supreme. Mr Hublot is a withdrawn, idiosyncratic character with OCD. He is scared of change and the outside world. His solution: he doesn't step foot outside his apartment! But with the arrival of the dog Robot Pet his life is turned upside down!
The film shows us a postindustrial environment where nature has totally disappeared and so have most of "human" feelings.
According to filmmaker Witz, making this film was an extraordinary adventure led by a team of passionate artists who were seeking to bring a unique universe and story to life.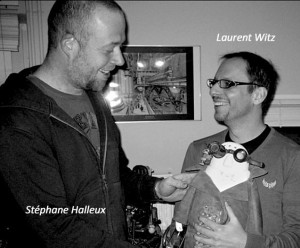 It began when Witz saw the innovative work of sculpture artist Stéphane Halleux, whose unique work with salvaged materials struck him as something special and innovative. Witz was taken by his work and had the idea that an animated character could be made from these unusual sculptures. Together they began to imagine ideas for a short film and ultimately decided on the figure that we now know as Mr. Hublot.
Their early attempts of putting together a script were not met with much enthusiasm. Yet, Witz was still convinced that it was possible to reach audiences with this peculiar character. For a time the project was stalled for lack of a script, but finally focusing on Mr. Hublot's obsessive nature they find that people really enjoyed that concept – and a new script was creative that highlighted those aspects of the main character. They pitch the project to Film Fund Luxembourg and found some funding to begin the production. Though many issues follow over the course of the next few years, the teams began work on the film.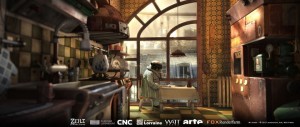 Those the process was long, Witz held a precise idea of what the film could look like when complete. He was convinced it could be original, intimate, poetic, emotional and visually very rich. This belief is what helped Witz stay on target when things got difficult.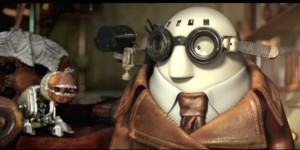 In addition to the technical elements, Witz really wanted the film to touch the viewer both in an emotional way as well as raising questions for them. Have emotions and the ability to care about others survived in this industrialized environment? Are events inevitable and bound to happen again as the days go by? Witz says their biggest challenge was to bring out the emotions of the character – to tell a story of a simple guy and his relationship with a dog and at the same time, make it emotional. "We tried not to focus only on the technique but on the artistic part as well, and because it was a very low budget film it was quite a big challenge. We had to keep in mind that art and originality are the most important things in the movie and focus on that. It was also my first time making a 3D stereoscopic film, so that was a challenge too."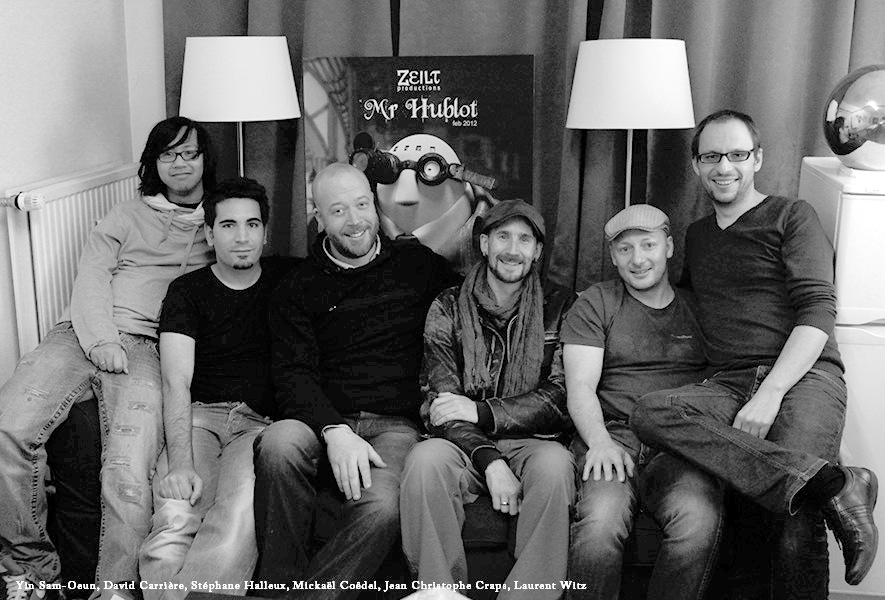 Witz assembled a team that he says was more like family and together they spent a year just in pre-production. Pascal Thiebaux, Sam Oeun, Stéphane Lecocq, Eric Toubal all collaborate to design and the sets, props and general ambience of the movie. Alexandre Espigares then joins the team to co-direct the film, focusing on 3D animation and layout. In the end the movie took three years to complete.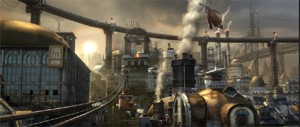 There were over thirty artists taking turns at modeling the 3D sets and characters, then animating the scenes and finally lighting, rendering and compositing the shots. It was a tremendous amount of work from June, 2010 to May, 2013. According to Witz "It took more time than I thought at first, but this movie is more or less what I was thinking about at the beginning. The movie is alive when you are creating it – it's not just one thing and you can't change it. It's evolving all the time, so I paid attention to what I had to change during the three years in order to have something close to what I was hoping for in the end. There is some emotion in the film and I think we feel the poetry of character."
Sources:
Trailer: http://www.mrhublot.com/page_trailers.htm
www.mrhublot.com/
http://www.stephanehalleux.com/
http://www.awn.com/animationworld/laurent-witz-shares-mechanics-mr-hublotWhen Salvaged Material Sculptures Meet Human Imagination – Magic Comes to Life