By Yayoi Lena Winfrey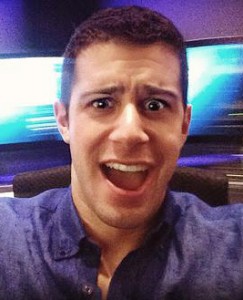 Just 21 years old, Joe Greco is already experiencing an amazing career. A production major at the NYU: Tisch School of the Arts, Film and Television Production, the native New Yorker graduated in May. Yet, Greco is already winning awards, including the Best Shorts Competitions Award of Excellence in the music video category and an Award of Merit for editing, both for Venus. In his own words, Greco talks about his success as a filmmaker.
Q: What drew you to filmmaking?
A: I discovered editing when I was a kid, and spent lots of time making little videos with friends and family. The editing process for me is incredibly therapeutic, and the satisfaction I get from knowing that I've made an impact on an audience is exhilarating. But for a while I didn't consider getting into the film industry. However, after considering many types of careers, both in law and the medical field, I realized that filmmaking was going to be the only thing that would really make me happy. So I turned my hobby into a career, eventually getting accepted into NYU: Tisch School of the Arts as a film/television production major. I applied at the very last minute upon realizing that this was what I really wanted to do with my life. Recently, through my education at NYU, I discovered a passion for directing. It's a joy to work with and learn from so many differently talented artists. Filmmaking is a remarkable craft that comes with incredible highs and devastating lows. There is never a dull moment and that's what I love about it. There's always something to strive for and always something new to learn. I laugh when people call me a workaholic. Filmmaking isn't work to me; it's an adventure, and I've got an exciting journey ahead.
Q: Whats the Dublin, Ireland, Music Video Program?
A: The program is affiliated with NYU as a study abroad site. There, students gain a comprehensive understanding of music video production, marketing and distribution. Every week, students produce, direct, shoot, and edit their own short music video exercises. In spring 2010, there were five of us. So every week we worked together to make five music videos, which we had to act in when we weren't directing. It's incredibly fast paced in an attempt to get students to understand every aspect of music video. Eventually, in conjunction with Hot Press Media Magazine, students are paired with a band. In a matter of 2-3 weeks, with barely any money, crew, or equipment, each student produces, directs, shoots, and edits a music video for the band. It's incredible to see what these kids manage to pull off with so little resources. Its an experience I'll never forget.
Q: Besides the music, what inspires you while directing a music video?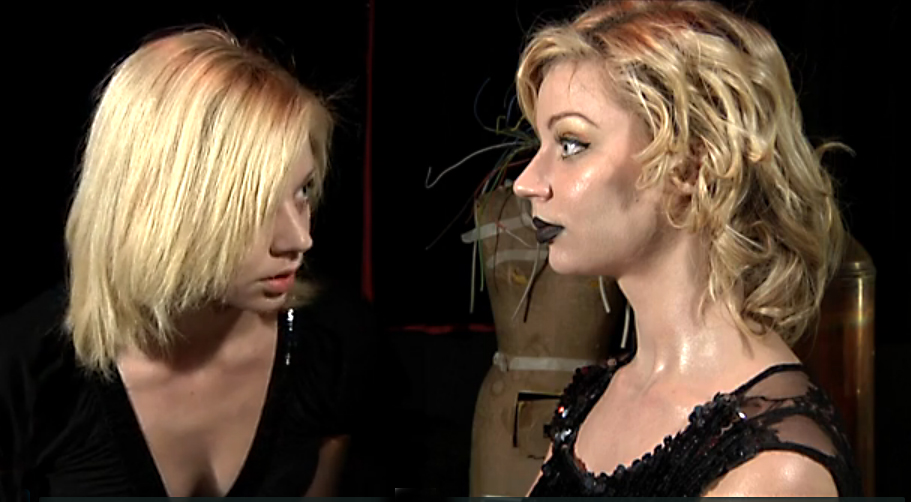 A: Anything and everything. I'm like a sponge. Some of the ideas that I'm really proud of have been visual interpretations of past experiences. Making videos personal helps me to engage with them on a higher level. Venus is loaded with visual symbolism that only I will really ever understand. But it doesn't matter. What's great about music videos is that there is no limit to how outlandish your video can be, as long as you can create a bit of spectacle for the audience to enjoy.
Q: How does making shorts help filmmakers who want to direct feature length films?
A: Shorts allow filmmakers to come into their own. It's a chance to learn from experience without the high risk. I think it's important to experiment as a filmmaker, to take risks. You have to discover yourself first and figure out your style. Shorts give you that opportunity before you dive into something as complicated as directing a feature. Every short I've made has taught me something new and has given me an experience that I will carry with me to every film I make.
Q: You've won two Best Shorts Awards. Will that help your career?
A: This is an early step in what I hope will be a long and exciting career. The Best Shorts Competition allows filmmakers to get their work out to an audience and gain some exposure. It's one of the more difficult aspects of making shorts. It's awfully reassuring that my work is being noticed, especially now that I'm graduating from NYU and on the lookout for jobs. It makes me feel like I really do belong in this industry. I'm very thankful for such recognition from the Best Shorts Competition.
Q: Did you write the script for Venus?
A: Yes. I come up with a lot of my ideas while I jog. I listened to the track on repeat for a little while. Eventually, the lyrics and the music start to translate into visual imagery. As I explained earlier, I find that sometimes my own past experiences give these images more meaning. I work from there. At home, above my desk, I map out the song on poster board. I go for a run, the same track on repeat. A new image pops into my head and when I get home, I write it down on the board. Before I realize it, the song is mapped out completely in a time line. When I originally pitched it to the band, they said they couldn't do it. I have to respect that and compromise; back to running again. Eventually, I found an idea that we both enjoyed. Alongside editing, this is the most important process: figuring out your vision and being able to get it to translate onto screen.
Q: Besides editing, what else do you do in production?
A: I originally fell in love with editing and am becoming more and more interested in pursuing directing as a long-term career. I focus heavily on those two areas of filmmaking. However, in relation to Venus, my role as a director was all-encompassing, taking on most tasks from producing to set design to lighting. With limited resources and limited crew, I had no choice but to take on most, if not all, of the responsibility to get this video made for this band. Because of time restrictions, I worked around the clock. I was completely exhausted at the time, but it taught me that in order to truly direct, it is important to be able to engage with and understand all of the individual crafts that fall under the general category of filmmaking. I'm currently preparing to direct my NYU thesis film, titled Sin Dolor (Painless), and am now truly confident working with special effects make-up artists and production designers because it was necessary to dive into those fields in order to make Venus. For me, that ability to understand each craft is invaluable for a director.
Q: What was the best moment in making Venus?
A: The first time we rehearsed the song on set. My crew, which was made up of four friends, had not yet seen the set that I built, consisting of dozens of light bulbs, which hung from a grid on the ceiling that I constructed so the bulbs could blink on separate circuits, allowing me to control a pulsating affect to the beat of the music. I was testing the functionality of the set for the first time with the band. After the band was set up and I was behind the flicker box, we ran through the song. I struggled to get everything to work right at first, but by the last chorus I had gotten the hang of it and their performance just took on life with the accompaniment of the rhythmically flashing lights. Everything was in sync. By the end, the lead singer asked, "Well, how did it look? to which a friend of mine, after a moment of speechlessness, replied enthusiastically, Do it again! My hard work was paying off.
Q: What about the worst?
A: Working in the cold. We shot in a studio during winter in Dublin and there was no heating in the building. It wasn't easy trying to ignore the fact that we could barely feel our fingertips while we worked. We had very few resources, so transportation was also an incredible challenge to overcome. The largest expense on this video was due to the amount of cab rides necessary to get my equipment and set dressing to and from location. Also, ironically, filament light bulbs were no longer being sold in stores at the time. Ireland had just made it a law to use energy saving light bulbs. I spent a lot of time going from door to door asking if people had spare filament light bulbs.
Q: Any advice for filmmakers?
A: I'm currently preparing to direct my NYU thesis film based on the short story by T.C. Boyle. It's been quite the endeavor for me, and poses a lot of challenges. I've made some sacrifices for the opportunity to make this next short film, but every day I wake up and am excited to continue with pre-production. I'm having fun. So that's my advice: Have fun and don't be afraid to take risks! Filmmaking, even short filmmaking, can be a very trying experience. It's not worth it if you're not having fun. That's what gives filmmakers their unbelievable tenacity, even when the odds are stacked against them. This is an industry where nothing comes easy. When you encounter obstacles, make a decision. The stuff you can't predict forces you to think clearly, quickly, and figure it out. If you wake up in the morning thinking about making a movie, about becoming a filmmaker, well then you're meant to be a filmmaker, and you shouldn't let anyone or anything stand in your way.
For more on Joe Greco: LINK