China News Team Wins Humanitarian Award for its Powerful, Eye-Opening Documentaries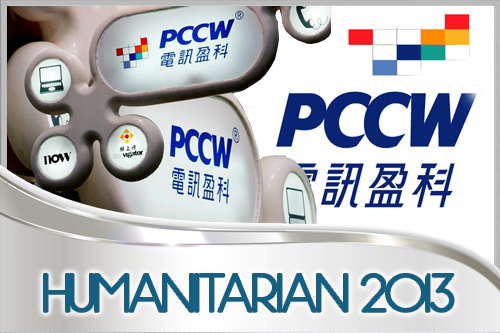 by Alex Kecskes
The documentary, China's National Sports System reveals how medal-winning athletes are seriously deformed during training and how much-needed prize money is often withheld for up to ten years. As many as 4,000 athletes still wait for financial settlements from their country, condemning many to poverty. Cancer Village exposes the plight of over 200 villages across the country that have suffered disproportionately from cancer by eating and drinking contaminated fish and water expelled by chemical printing and dyeing factories. Environment War spotlights a pristine paradise once known as the Village of Longevity, whose waterways are now contaminated with sulfuric acid, arsenic, zinc, cadmium and other cancer causing chemicals.
In this interview, PCCW/Now TV's Executive Producer Annie Cheng reveals some of the many challenges her teams faced in creating and producing these powerful documentaries.
 Q: Why do you think you were selected to receive the Best Shorts Competition's Humanitarian Award?
A. I think the stories we've covered are based on the "humanism" that concerns the welfare and livelihood of mankind. Through different case studies, we were able to reveal how China's oppressive national sports system has caused to the desolation of talented athletes, and how the water pollution has greatly affected the rural areas of China, leading to an outbreak of cancer. We also believe that the stories we've covered are relatively new and are worth covering.
 Q. How has receiving this award helped you?
A. We are truly honored to receive this award. Our team has spent a lot of time in the production and research of these documentaries. It's our hope that the public will become more aware of the welfare of China's athletes, as well as how water pollution has spread cancer to rural areas of China.
 Q. Where did the ideas for these documentaries originate?
A. The National Sports System series originated from the London Olympic Games in 2012. The obsession to win gold medals and the pursuit of Olympic glory has put a tremendous burden on these athletes. Many are subjected to oppression if they fail to win the gold medal, becoming a national disgrace with the expectation to publicly apologize to their nation. As for our series on water pollution, China's Ministry of Health recently conducted its first national survey on the relationship between water and its effect on cancer. Some of these reports are from remote villages in China, indicating that the village has been struck with cancer due to the polluted water. In Cancer Village, we wanted to further investigate the circumstances of these outbreaks and their effect on these villages. Most importantly, we were able to invite researchers from the Ministry of Health and human rights activists to participate and assist in shooting this series in hopes of bringing immediate assistance to these villagers.
Q. Why was the plight of China's athletes so important to you?
A. The idea for the athletes' documentary originated after reflecting on the gruesome reality these athletes face, a reality borne out of China's oppressive national sports system, which is fixated solely on winning gold medals. Failure to win the "medal" is considered shaming the motherland. These athletes can even be cast aside after their careers are over. Most, regardless of their achievements, will wind up with injuries, poverty and unemployment. It's our hope that we can bring some awareness to the livelihood of these athletes by covering this story.
 Q. What spurred your interest in China's cancer villages?
A. According to our findings, the outbreaks of cancer are concentrated in China's relatively poor and remote regions. By covering this story, we hope that we can deliver the message to department concerns and hence, provide immediate assistance to the villagers.
 Q. How do you outline these documentaries; what's the process before you begin?
A. Prior to shooting National Sports System the reporter in charge conducted extensive online research and established contacts with selected athletes. We also went to a sports school in Guangdong and interviewed both instructors and students. We even contacted the Orthopedic Hospital, specializing in treating injured athletes, to obtain their assistance before shooting. For Cancer Village and Environment War our reporter visited numerous cities in China and conducted interviews with the Ministry of Health to collect findings and information in support of our story before shooting started.
 Q. The editing is tight and lean. What guidelines do you follow in editing?
A. To maintain the authenticity of each piece, we made every effort to reduce the use of video effects by using more natural sound.
 Q. How are these documentaries funded?
A. They're all funded by our company.
 Q. What was the most satisfying part in creating these documentaries?
A. Making these documentaries has truly been a very enlightening experience for us. Regardless of the achievements or accomplishments attained, we have developed a close bonding with these athletes and we have become friends along the way. In making Cancer Village and The Environmental War the need to conduct our research in various Chinese provinces allowed us to meet various NGO delegates and representatives. We also had the opportunity to meet a group of very pleasant pheasant families.
 Q. What permits and permissions did you need to get to make these documentaries?
A. For the piece on athletes, we had to obtain applications from the proper school authorities before we were allowed to proceed with the interviews. We also had to ensure that our shooting would not affect the athletes in training. Verbal commitments were obtained from other respondents.
 Q. What advice would you give other filmmakers interested in making documentaries like these?
A. Make sure you gather enough research and information on the selected topics. Overall planning is of utmost importance because shooting time is limited due to the constraints imposed by China. The time we spent on research vs. actual shooting was 7 to 3, respectively.
 Q. Have the documentaries brought about change? If so, what changes?
A. The athletes' series has bought more attention to the well-being of China's athletes and their rights. To our knowledge, financial assistance has been provided to athletes from ardent citizens after the series was telecast. The Cancer Village and the Environmental War documentaries have raised the awareness of China's environmental problems.
 Q. How are projects selected?
A. Projects area selected annually. We look at critical issues facing China and issues that have been petitioned.
 Q. How many people are typically involved in each documentary?
A. The news channel employs nearly 300 people, with eight to nine reporters involved in the documentaries. They are: Gary Chan, Eric Lee, Wayne Chau, Kenny Kan, Daphne Lo and Do Do Chu. If you include support people, it comes to about 15.
 Q. What challenges do you face in producing these documentaries?
A. The biggest challenges our teams face in preparing a documentary are doing the research and exercising care in interviewing individuals, particularly in the sensitive topics we often address. We produced five documentaries on the poverty in Hong Kong. Our documentary on the Sichuan earthquake earned Now TV the coveted Peabody Award.