The Best Shorts Competition Family understands the unusual times we are living through – and we want to do something to help our Best Shorts Filmmaking Community.  We are all in this together!
SPECIAL PROMOTION

Best Shorts staff and judges are offering a special promotion to help you financially and generate publicity for your short films.
ENTRY DISCOUNT

For this next season of Best Shorts Competition we are offering a 25% discount on your submission! Whether you enter through this website or our partners at FilmFreeway!
BONUS – ONE FREE ADDITIONAL CATEGORY

This season we are offering one free additional category for the judges to evaluate.  Use this as an opportunity to highlight different aspects of your short.  (Combined with the entry fee discount – it a $55 value!)  See a list of categories here:
IMDb QUALIFIED!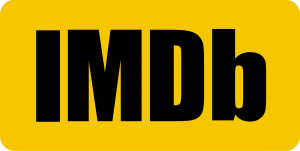 Best Shorts Competition is an officially recognized competition through IMDb – the world's largest and most prestigious internet database.
GENERATE PRESS – IT REALLY HELPS BOOST CREDIBILITY & STATUS
If your film wins an award  – you can use that award to generate press.  Getting articles about you / your film / your cast & crew – goes a long way to boosting the status of your film and your career as a filmmaker.  Best Shorts Competition helps winners by providing them with a "fill-in-the-blanks" Press Release and a long list of tips to get your story published.  We have done all the heavy lifting in creating it – you just need to get it out there!  When your website is full of links to articles written about you – you can be SURE that will provide a boost to your film and career!
NO DATE RESTRICTIONS
If you have a short film that you have created ANY TIME – you can enter it now for an opportunity to receive additional accolades – perhaps in different categories  (for example to help boost the profiles of your cast and crew, add your director role, women filmmakers, etc.)
WINNERS LAURELS = INSTANT CREDIBILITY
Enough said
PRESTIGIOUS COMPETITION
Best Shorts Competition and its sister festivals have been leaders in the industry for almost 20 years. We do not "give" out awards – only films that score high enough qualify for one of Best Shorts award levels!!!  So if you win an award through Best Shorts Competition – you can be sure it will carry a high degree of prestige for you.
Attracting everyone from Oscar-winners to fresh new talent.
One of the originals – and one of the best.
Honest judging, no politics, level playing field for all filmmakers.
If you are new to Best Shorts Competition – Find out more here:
Enter through Best Shorts Website or our partner FilmFreeway: