2019 HUMANITARIAN AWARD WINNERS
The Humanitarian Award  honors filmmakers who are bringing awareness to issues of Ecological, Political, Social Justice, Health and Wellness, Animals, Wildlife, Conservation and Spiritual importance while at the same time demonstrating excellence in storytelling and filmmaking craft.   Congratulations to this year's illustrious winners who are committed to making a difference in the world through memorable filmmaking.
To read more about the award CLICK HERE: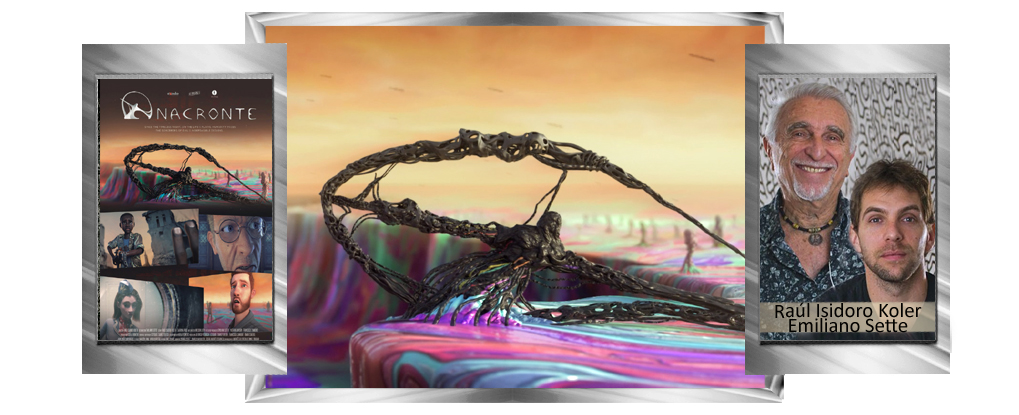 Raúl Isidoro Koler y Emiliano Sette (Argentina), Anacronte, Animation –  Anacronte is a brilliant animation in every way – creatively showcasing mankind in its eternal struggle against "evil". Every element of this poignant story is exceptional – from concept to artistic interpretations, music and sound design, perfect pacing and stunning visuals and the gripping emotionality of the film. A treatise on the fine line between good and evil, both hypnotic and thought provoking. From the heart-wrenching stories of individuals to the global heart-aches and triumphs of our times – Anacronte is refreshingly original in message and delivery from the smallest artistic detail to the broadest messages of humanity. A dazzling tour-de-force in the world of animation from multi-award winning directors Koler and Sette. Produced by Mr Bug, Exodo Animation Studios and Celeste Estudio Creativo.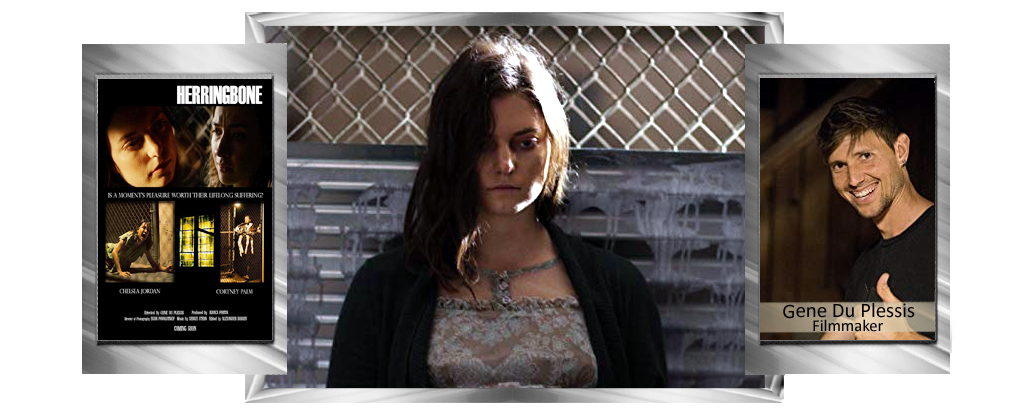 Gene Du Plessis (USA), Herringbone, Film Short – An imprisoned woman subjugated to unspeakable cruelty discovers the terrifying truth that humanity is the root of suffering and salvation. A bone chilling metaphor artfully directed to engage the audience, implying gruesome details and provoking self-examination of the viewers' own role in this atrocious system. Cortney Palm (Sushi Girl) and Chelsea Jordan.

Alessandro Gessaga (Switzerland / Italy), Like the Shadow in the Dark (Come l'ombra nel Buio), Film Short – Gustavo is a renowned psychologist. He's faced by an enormously challenging task. He must scrutinize a field of candidates and decide which one of them has got the right characteristics to become politicians. Will his final choice be fully professional and based solely on his experience and capabilities or will it suffer some pressure from external factors? A provocative treatise on the forces driving today's political climate. Both intriguing and chilling in its possibilities. Well directed with a talented cast turning out memorable performances. Daniele Marcheggiani (White Noise, The Prisoner's Strategy), Rebecca Zaccariotto (The Secret of Happiness), Paolo Riva (Libera), Simone Passero (Nespresso), Vincenzo Paladino (Beep), Giovanni Raso, Alberto Sette (Medici), Emma Piovaccari. Produced by Swiss "Independent Movie Productions".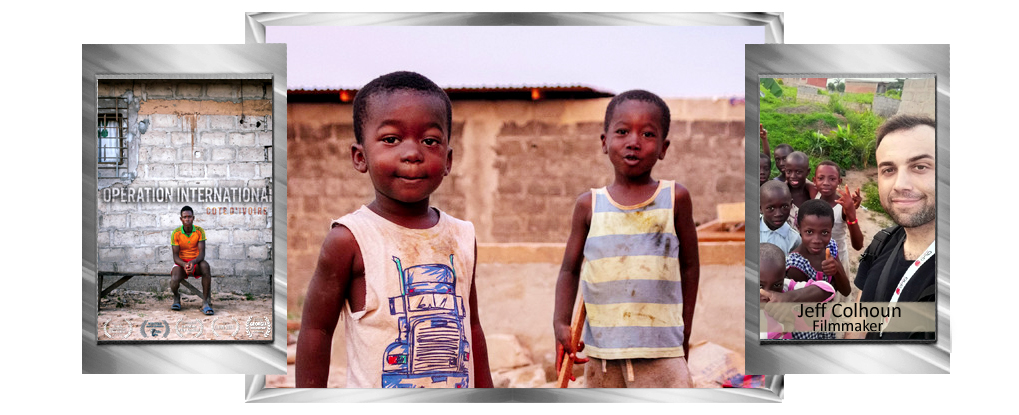 Jeff Colhoun (Côte d'Ivoire), Operation International, Documentary Short – Operation International: Ivory Coast follows the brave physicians, surgeons and nurses of Team New York as they travel to the city of Divo, Ivory Coast in 2019 to deliver life-changing surgeries and medical care. In order to deliver transformative humanitarian work to those in need, Team New York must bring everything they need to erect and operate fully-functional operating rooms and an intensive care unit while battling limited resources, language barriers, spartan working conditions and oppressive heat.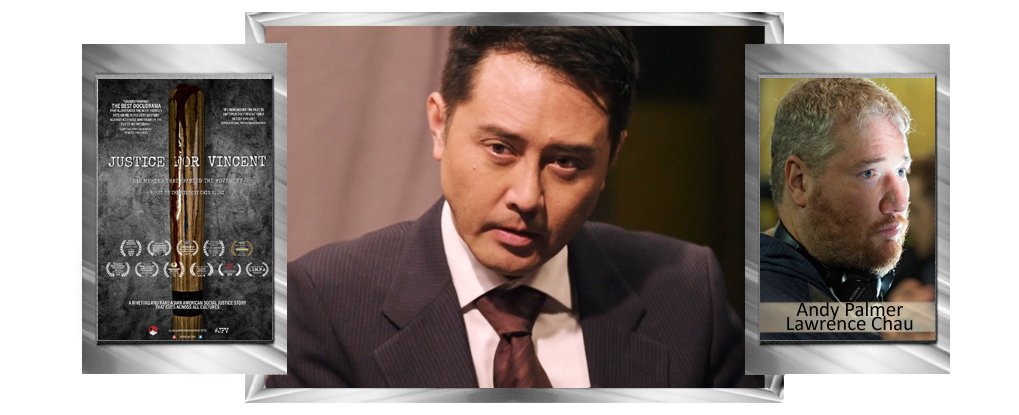 Andy Palmer and Lawrence Chau (USA),  Justice For Vincent, Asian – A brutal case of bloodshed, a mother's loss and a community's outrage. An intensely disturbing yet honest and inspiring modern story about race told from a rarely seen Asian American perspective. Based on a true story it re-tells the brutal beating of Chinese-American Vincent Chin by two disgruntled auto workers, who mistook Chin for being Japanese during the so-called 'Japanese Auto Invasion' in Detroit 1982. The tragedy of Chin's murder and the travesty of the justice system cut deep into the traditionally quiet Chinese community, sparking what is regarded as the first Pan-Asian civil rights movement in America.  Stars: Lee Chen, Peter Adrian Sudarso, Lawrence Chau.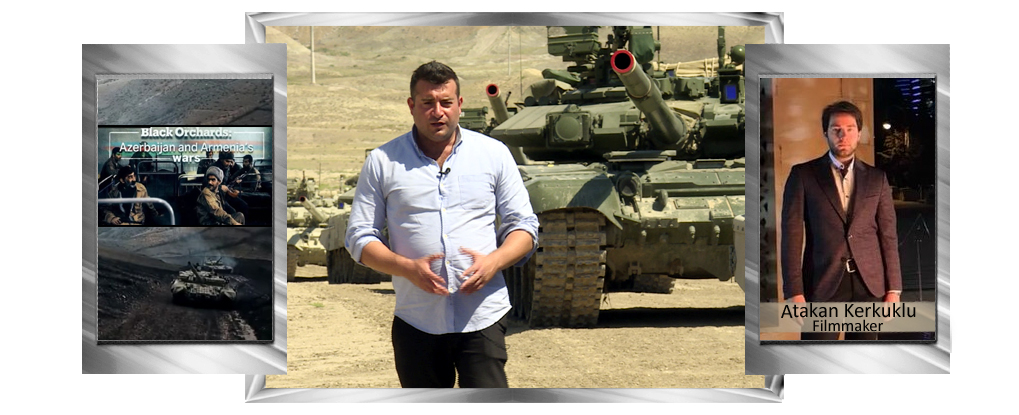 Atakan Kerkuklu (Turkey), Black Orchards: Azerbaijan and Armenia's Wars, Doc Short – Directed and produced by Kerkuklu of Turkey and written by Oubai Shahbandar from the United States, 'Black Orchards' is the only international documentary that offers a direct on the ground perspective on the consequences of the Karabakh conflict and gives voice to the victims of the Khojaly massacre. "Black Orchards" was produced in the TRT World studio in Istanbul. In this 26-minute exclusive documentary, TRT World travels to the frontlines separating Azerbaijan and Armenia for a never before seen first-hand perspective of the ongoing conflict in the South Caucasus between the two rivals over Armenian-occupied Karabakh, and how the Khojaly massacre – committed by Armenian forces three decades ago – continues to haunt survivors.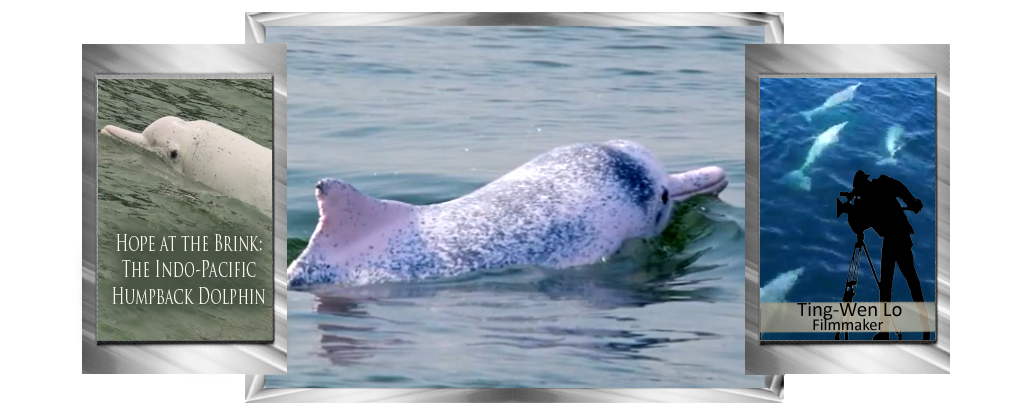 Ting-Wen Lo, Taiwan Original Vision Communication Co., Ltd. (Taiwan), Hope at the Brink: The Indo-Pacific Humpback Dolphin, Nature / Environment / Wildlife – One dolphin species arrives on the waves with Mazu. One individual has raised urgent concerns both regarding the dire straits faced by these dolphins and the severe depletion of marine resources in the Southeast Asia region. Looking for answers and new hope, Dr. Shiang-lin Huang gathered researchers from Guangxi, Xiamen, Hong Kong, Thailand, and Taiwan to investigate how the Indo-Pacific humpbacked dolphin habitat has changed over the past 3 decades using satellite data and the latest high-tech equipment. Has their effort been a success?
Amir Farhang (USA), The Persian, Film Short –  A wayward Persian confronts the threat of ignorance and Islamophobia in America today in a dusty gas station in the middle of nowhere. Farhang's treatise on overcoming prejudice – with a shrewd script, deft direction, and pitch perfect performances. Ali Washnevsky (Oscar-nominated Day One), Patrick Butetow, Rob Welsh. Cinematography by Emmy-winner Christophe Lanzenberg.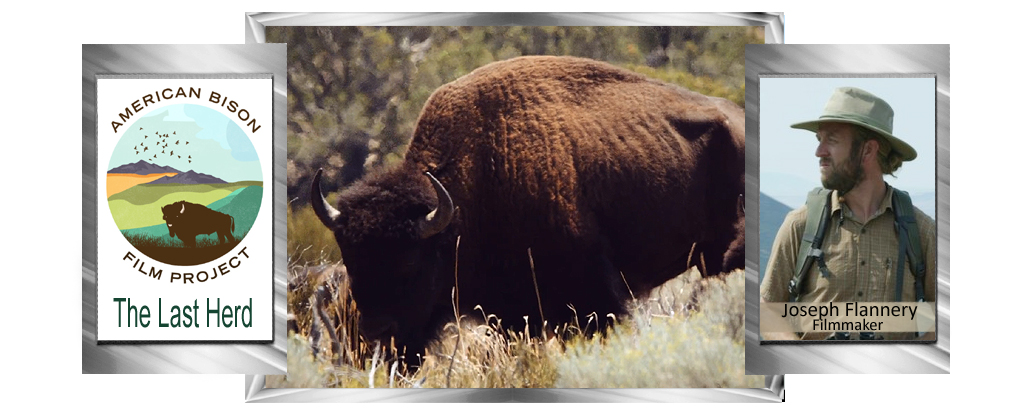 Joseph Flannery (USA), The Last Herd, Documentary Short –  In the contiguous United States, wild bison are no longer free-roaming. With low natural mortality rates, the few wild herds that do exist are annually culled, or fenced in to control their population. Others, such as those is Yellowstone National Park, are rounded up when they leave Park boundaries due to brucellosis a disease that may be transmitted to cattle. The Henry Mountains bison represent the last genetically pure and brucellosis-free herd that roams over a large area –over 385,000 acres without fences, culling, or roundups. Despite all this space, Henry Mountains Bison are caught within a complex web of public lands, grass, ranching, and government agencies. The Last Herd documents this delicate balance and provides an example of how free-roaming bison and private interests can co-exist.
David Sipoš (Slovenia), My Heart is Not Afraid – Documentary Short – The life of martyr Alojzij Grozde, from his poor childhood in Dolenjska to his life as a student and finally his tragic death. As a writer, activist, and skilful speaker with a combative nature, he quickly acquired a good reputation and found like-minded people among his peers, but also opponents. He paid for his upright character and patriotism with his life. The short but rich life of Grozde has forever marked the Slovenian Catholic space.
Jennifer Loren, Cherokee Nation (USA), Ruth Muskrat Bronson: American Indian Activist and Advocate Ahead of Her Time, Doc Short – Ruth Muskrat Bronson was perhaps the most important Indian rights and education activist in the first half of the twentieth century, but no one knows who she is. For decades Bronson worked tirelessly, advocating for better opportunities and for social justice for all Native American people. This short documentary brings her work into new light.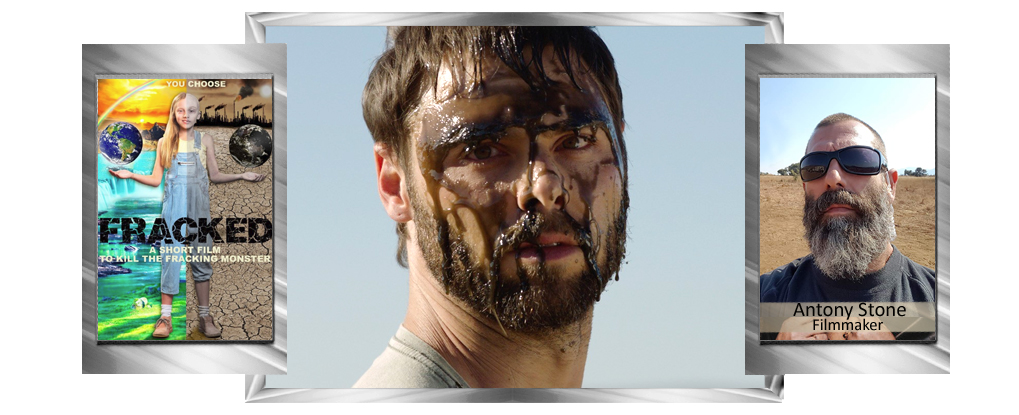 Antony Stone (South Africa), Fracked, Doc Short – John, a Karoo-farmer, fights to prevent corporate greed from fracking his land. Irresponsible action thrust his daughter Lily into a dystopian future. Lily inspires others to stand up against Fracking.  An inspiring and thought provoking doc about this important issue and the hideous consequences it poses to communities and the earth itself.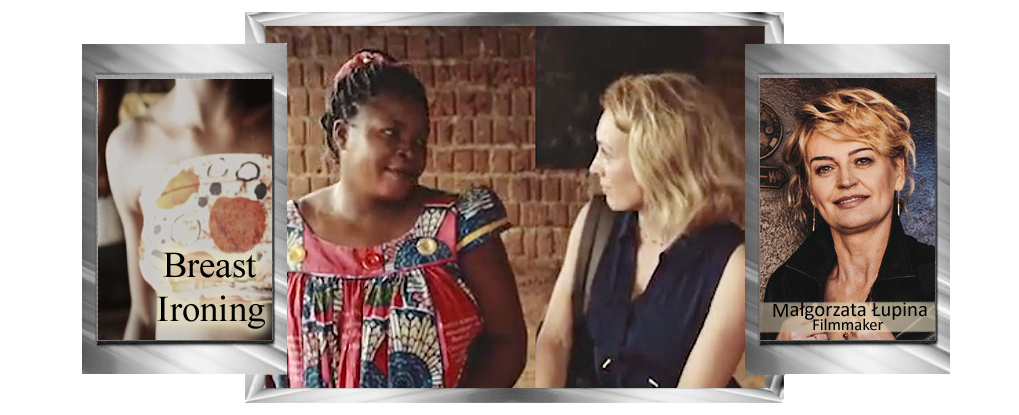 Małgorzata Łupina (Poland), Breast Ironing, Doc Short – Journalist Anna Kalczyńska visited Cameroon, where a gloomy tradition of burning young girls' breasts is still cultivated. Flattening breasts with heated stones or wooden blades inhibits their growth. The breast ironing procedure is very traumatic and the wounds heal for weeks. It often leads to serious complications and causes cancer. Why is this brutal tradition still cultivated? Ania is going to try to find the answer to this question and find out if this situation can be changed.  Aired TVN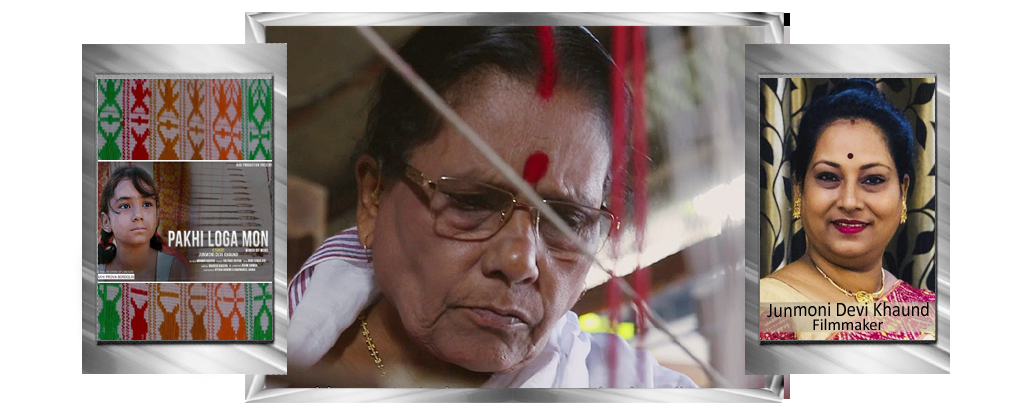 Junmoni Devi Khaund (India), Pakhi Loga Mon – The Wings of Mind, Doc Short – An inspiring female weaver from Assam named Lakhi Prabha Bordoloi becomes a role model for generations of girls  She was deprived of institutional education yet she weaved her path of success through the art of handloom. Her story is an example of a women who got success in life through dedication and hard work. This movie portrays the importance of educating girls.
Valeria Vallejos (USA), Me También, Film short – Two women in polar opposite spheres of society are brought together by one unfortunate common denominator, sexual harassment, but when everything seems lost, destiny will have the last word.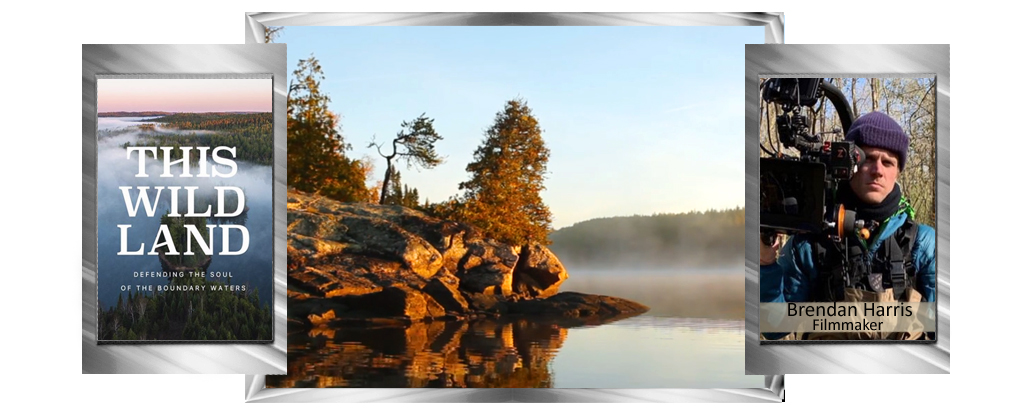 Brendan Harris (USA) , This Wild Land, Nature / Environment / Wildlife – The film's focus is on the people who help spread appreciation for the land and carry on, in their own individual ways, the legacy of Sigurd Olson, a writer and conservationist who was responsible for the Boundary Water area's National Forest designation in 1978. The goal of the film is to reiterate the importance of human interaction with nature and preserving the places on earth that still allow for it. Threats to the Boundary Waters have taken many forms over time, but the dedication to keeping them safe has endured.
Sreehari Purimetla (USA), Alia,  LGBT – A highly awarded film features a young married mute girl who undergoes domestic violence by her husband and mother everyday.   The abuse and her secret drive her to make a crucial decision of her life to live with her loved ones.
Scott Poiley (USA), Sound Language,  Film Short – In the beginning, words lead to hate, hate to war and war to destruction. Words were outlawed and soon forgotten. Giving birth to the language of sound. Centuries later, land is scarce, consumed by an endless storm. Distant tribes have gathered in the hopes that an outcast can heal the world through the power of unity.   A unique presentation of this important message.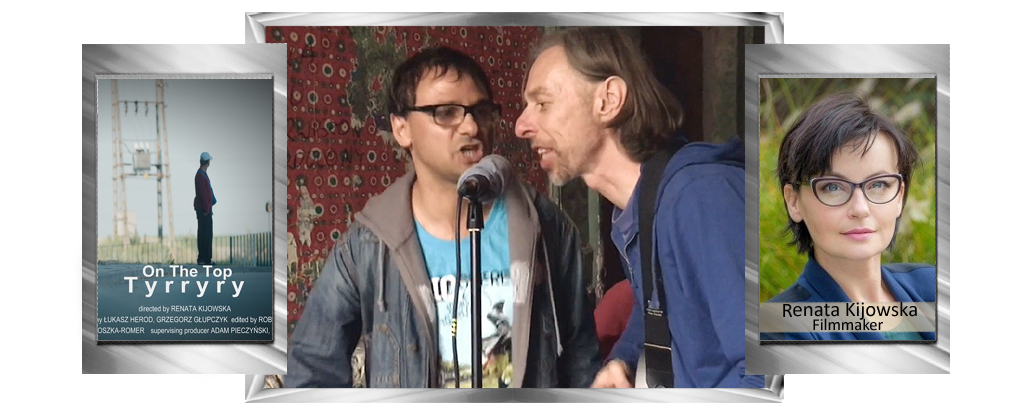 Renata Kijowska (Poland), On the Top Tyrryry, Disability Issues -No mercy! Boys hate it. In their own words, "Na Górze" ("On the top") is a "semi-normal" band because the public considers half of the line-up to be disabled. Some of them live at a residential home. That is no obstacle to playing the biggest rock festival in this part of Europe. Will they succeed? Will the performance change anything in their lives? Aired TVN