2020 HUMANITARIAN AWARD WINNERS
The Humanitarian Award  honors filmmakers who are bringing awareness to issues of Ecological, Political, Social Justice, Health and Wellness, Animals, Wildlife, Conservation and Spiritual importance while at the same time demonstrating excellence in storytelling and filmmaking craft. Congratulations to this year's illustrious winners who are committed to making a difference in the world through memorable filmmaking. To read more about the award CLICK HERE:

Stuart Rideout, I Wish for You
Stuart Rideout (United Kingdom), I Wish for You, Nature / Environment An emotionally powerful film about a grandfather's poignant last letter to his granddaughter. Oscar-winner Jeremy Irons masterfully brings to life a brilliant script by acclaimed "War Horse" author Michael Morpurgo. BAFTA-nominee Maxine Peak's nuanced performance interprets his profound words and emotive memories as he extols the virtues of looking after the planet and his love and hope for the world around us that transcends time. A resonant and soaring soundtrack from Oscar-winning composer Rachel Portman. Part of The Climate Coalition's #ShowTheLove campaign. A tour-de-force in the world of environmental movies. Ridley Scott Associates production company.

April Phillips (New Zealand), The Last Man on Earth, Disability Issues – The aftermath of a global epidemic that virtually wipes out mankind – caused by a vaccine designed to eradicate birth defects. Phillips' exceptional take on prejudice and moral issues of our times – a thriller about the worth of people with disabilities and lesson about character. Authentic performances by Greer Phillips, Shane Bartle and Duncan Armstrong.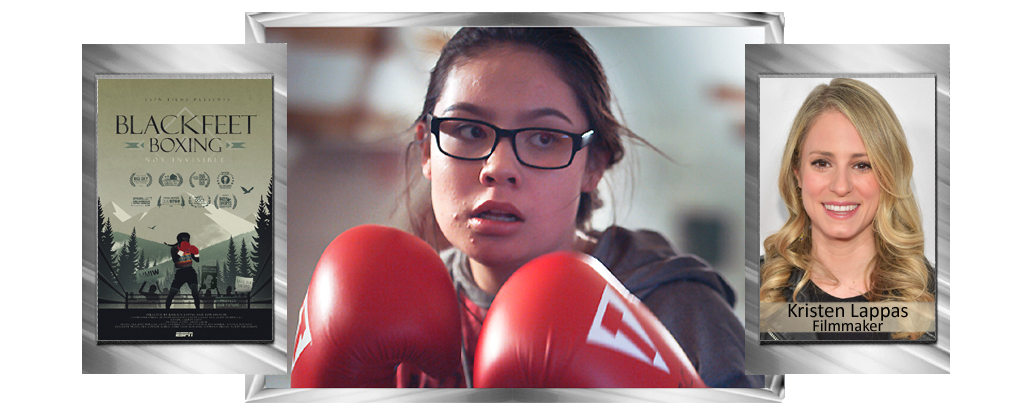 Kristen Lappas, Tom Rinaldi (USA), Blackfeet Boxing: Not Invisible, Doc Short – Emmy-winner Lappas and Emmy-nominated Rinaldi deliver a multi-layered doc – weaving together a poignant tapestry of inspiration, desperation, deeply rooted wounds, perseverance and strength. Focused on the Blackfeet Boxing Club, it tells the story of the disproportionate number of indigenous people who are murdered and missing. An exceptional doc about all these things at one – treated with compassion and respect. A talented crew supports with outstanding cinematography and sound design. Aired ESPN.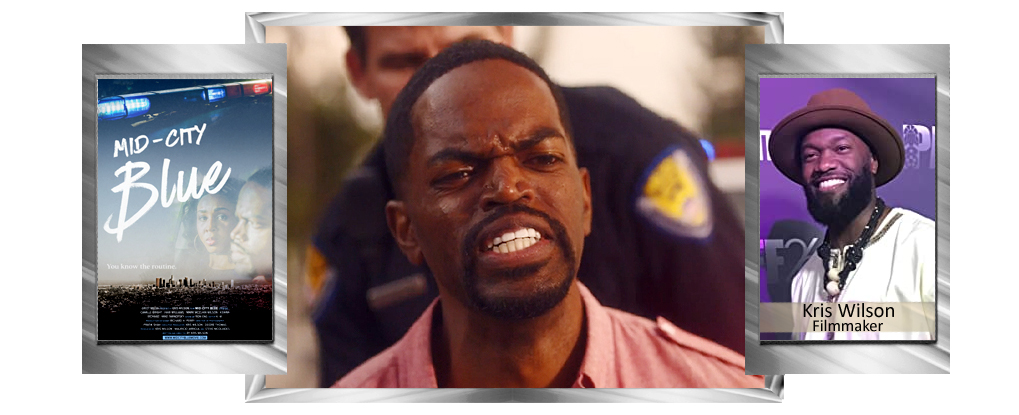 Kris Wilson (USA), Mid City Blue, African-American – Emmy-winner and student Academy Award-nominee Wilson's impactful story of a traffic stop for an African-American police cadet and rebellious teenage passenger. A raw depiction that avoids the banal and contrived yet incorporates an insightful narrative of today's complex realities. Exceptional performances and technical craft. Hari Williams, Camille Bright, Mark McClain Wilson.
Klaus Scherer, ARD/NDR-TV (Germany), The Untold Story Of Otto Warmbier: What Happened In North Korea?, Doc Feature – Scherer's skillful doc reveals the truth of the shocking story of Warmbier – held in North Korea and ultimately died of his injuries sustained there. He uncovers the prolific lies of the US and North Korean administrations, their appalling friendship and the tragic consequences that follow.
PCI Media (USA), Breaking up with Plastics: Caribbean, Video for Social Change – Through a very creative and colorful use of a music video spoof – Natural Girl realizes she has been in a toxic relationship for too long and decides it's time for a long overdue break-up. Imaginatively using a lighter look at the issue of marine litter and the devastation of plastic pollution. Unique, playful and poignant.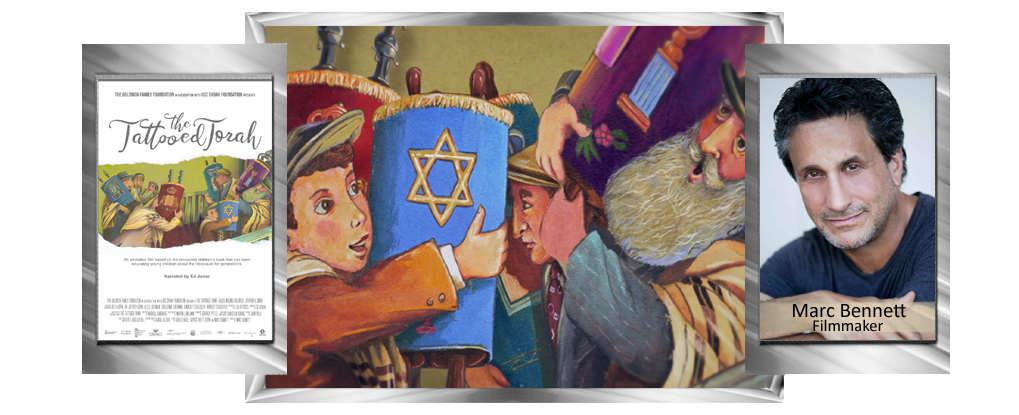 Marc Bennett (USA), The Tattooed Torah, Jewish – Powerfully narrated by Emmy-winner Ed Asner – this animated film makes teaching children about the holocaust emotionally accessible. Based on the renowned children's book it recounts a true story of a boy's rescued Torah. Both sobering and heartful. By The Goldrich Family Foundation and USC Shoah Foundation founded by Oscar-winning legend Steven Spielberg.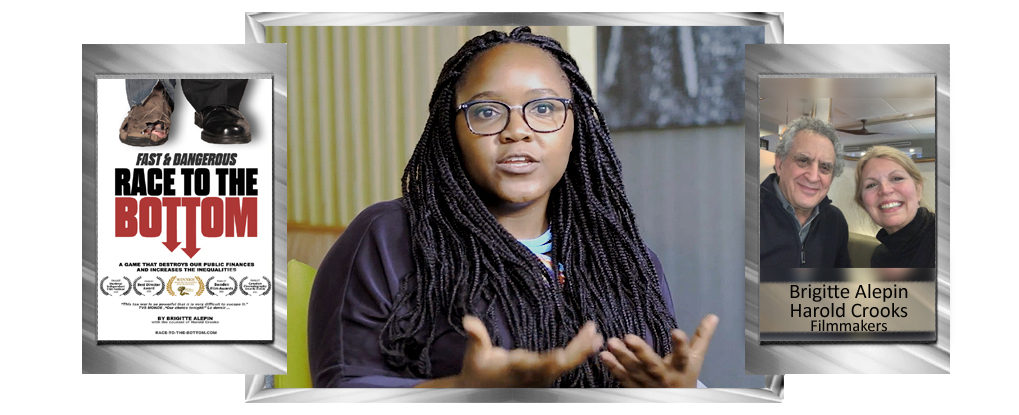 Brigitte Alepin and Harold Crooks (Canada), Fast & Dangerous Race to The Bottom, Doc Short – A richly illustrated critical examination of the perils of international tax competition, tax injustices and their devastating effect on public finances. A well-researched and balanced doc with intelligent commentary from well-chosen global experts. Compelling information, tight narrative and excellent editing weave a very compelling doc. Aired CBC.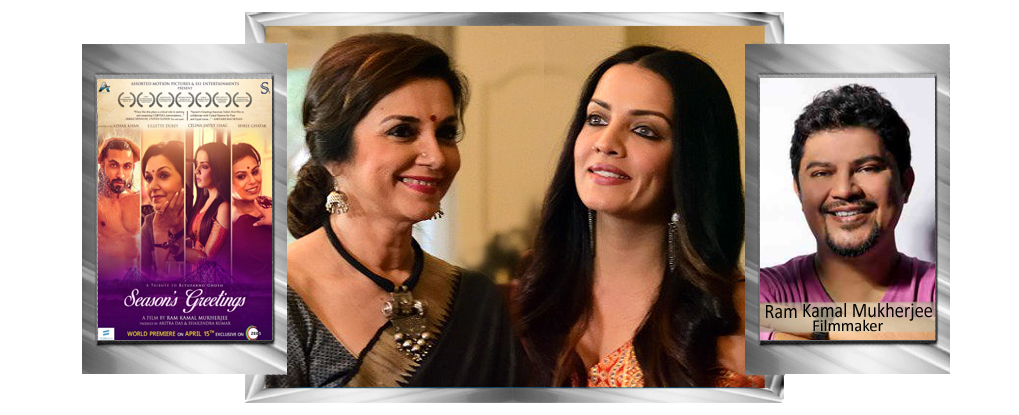 Ram Kamal Mukherjee (India), Seasons Greetings, Film Short – A stirring tribute to National Award winner Rituparno Ghosh. It explores Mother-Daughter relationships, unconditional love and acceptance through a creative and well delivered story. Outstanding performances by Lillette Dubey (Best Exotic Marigold Hotel), Celina Jaitly Haag, (Will You Marry Me?) Azhar Khan and Shree Ghatak. With UN Free and Equal Campaign.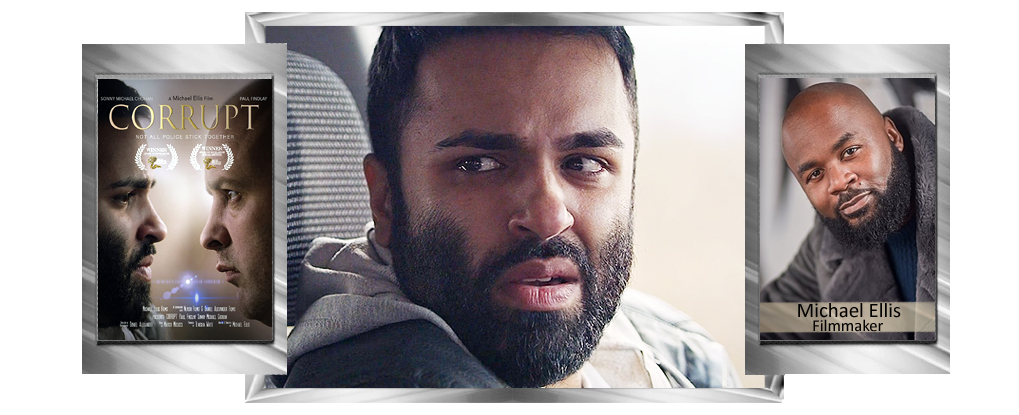 Michael Ellis (United Kingdom), Corrupt, Film Short – With news of police brutality against black citizens dominates headlines, Officer Burman accidentally kills a boy. Desperate, he seeks the help of fellow officer Hawkins to cover it up. A tight and poignant script delivers timely messages brought to life with exceptional performances and unexpected twists. Stars: Paul Findlay (Breakdown), Sonny Michael Chohan (Patient 52).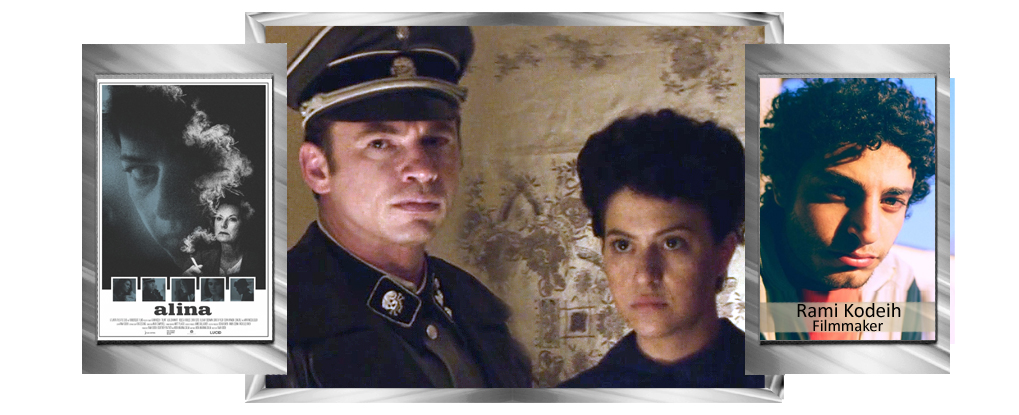 Rami Kodeih (USA), Alina 2020, Film Short (Student) – A truly harrowing account of Nazi's separating children from their parents. A group of women risks everything to smuggle their friend's baby to safety. Inspired by true events. Stars: Alia Shawkat (Arrested Development), Edin Gali (Mad Men), Rebeca Robles (Better Things), Erika Soto (Vida), Elisa Bertato (Logan Lucky).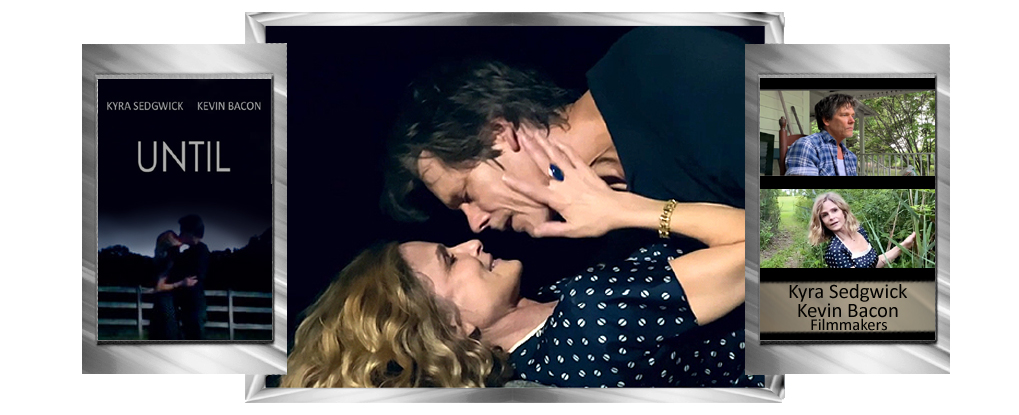 Kyra Sedgwick and Kevin Bacon (USA), Until, Film Short – Golden Globe winners Sedgwick and Bacon deliver a pitch perfect homage to our times –about a couple who learn to live with loss. Unpretentious, intriguing, surprising, emotional and profoundly touching. Created to honor the memory of the lives lost to covid-19. Sedgwick and Bacon use their considerable talents to support their compassionate advocacy to causes that bring about positive change.
Rayka Zehtabchi (USA), Ours to Tell, Liberation/Social Justice – Oscar-winning director Zehtabchi's poignant film about reproductive justice and body autonomy. Stirring stories of women in underserved communities – and the power that comes from controlling their own bodies and futures.
Haley Geffen (USA), Hey Girl, Women Filmmakers – Six-time Emmy winner Geffen's imaginative and impactful short about self-image. Creative narrative using poetry, dynamic dance movement, attitude and a cinematic lens. Beautifully delivered by Melissa Lozada-Oliva with modern dance (Kailey McCrudden).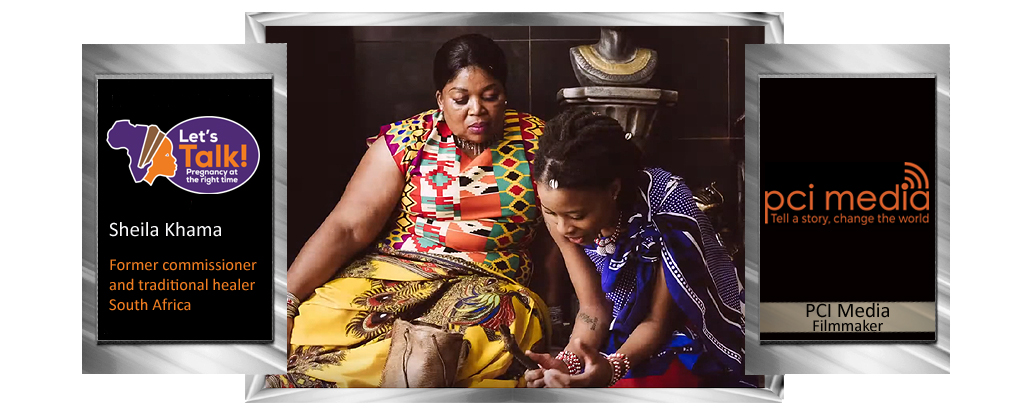 PCI Media (USA), Let's Talk with Sheila Khama – Part of the potent Let's Talk series Sheila Khama, a former Commissioner and traditional healer in South Africa, talks about discriminatory policies and their negative impact on adolescents who experience unintended pregnancy and the systems that can help.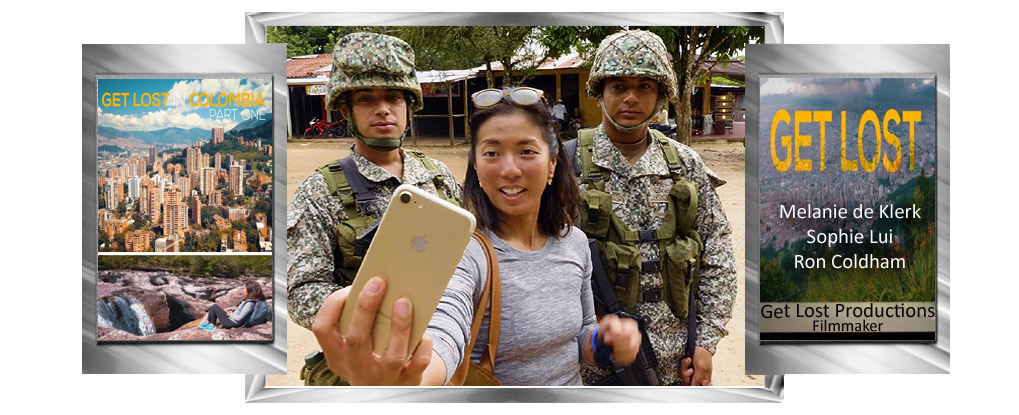 Melanie de Klerk, Sophie Lui and Ron Coldham (Canada), Get Lost in Columbia – Get Lost is an innovative travel show that highlights host Sophie Lui's firsthand look at various international destinations recently hit by war, natural disaster or political strife. Throughout her voyages, Sophie – a broadcast journalist – explores each destination's recovery from crisis, and shows fellow travelers why it is safe (and beneficial) to return.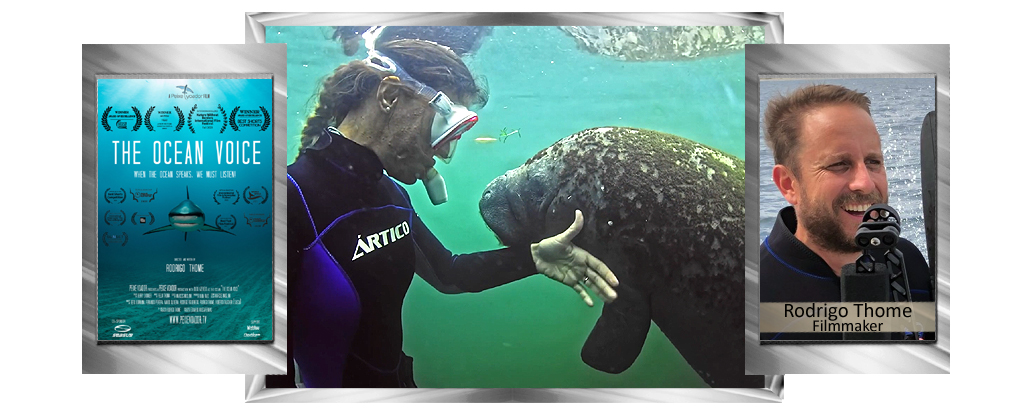 Rodrigo Thome (Brazil), The Ocean Voice, Nature / Environment – A love letter from the Ocean to all of humanity. It delivers a nostalgic look at our relationship with the sea – as well as providing a cautionary tale urging us to reconnect with the ocean – the source life for our planet. Gorgeous cinematography, lush soundtrack and an emotionally beautiful script deliver a mesmerizing short with an important message.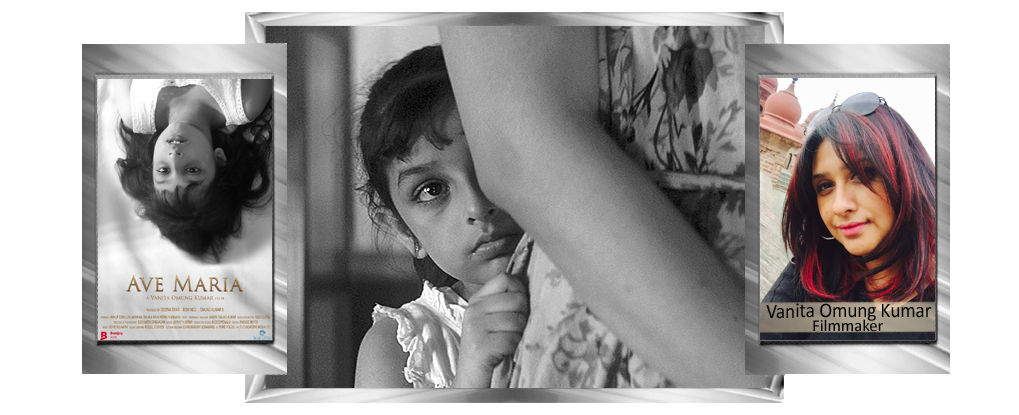 Vanita Omung Kumar (India), Ave Maria, Film Short – Director Kumar's (Mary Kom) story confronting child sexual abuse and the devastating consequences. Shivika Rishi (Bharat), Annup Sonii (Chintu), Lin Laishram (Rangoon).
Braden Summers (USA), Frame of Mind, LGBT – Brilliantly crafted single-frame film, features a trans heroine on her four-minute elevator ride in a busy New York apartment building. Skillfully explores both the spectrum of human behavior that trans people experience and the viewer's own reflection in them. All without words. Vibrant colors, visually stimulating and insightful. Stars Aus Wang.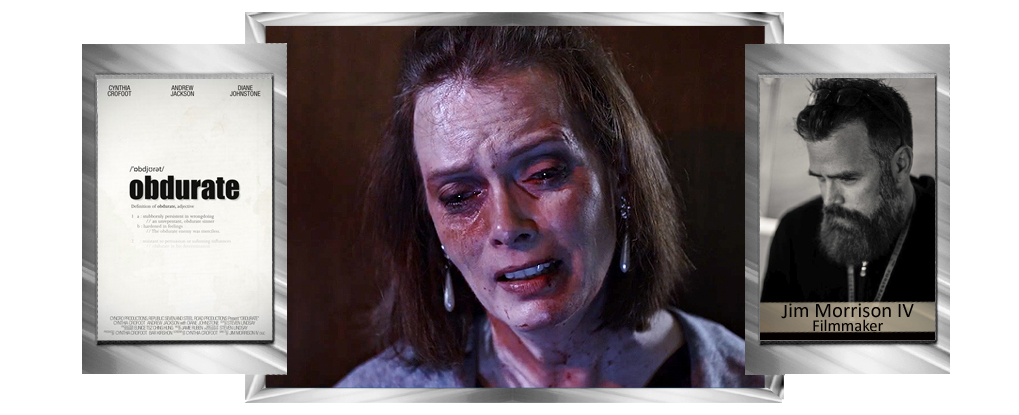 Cynthia Crofoot (Canada), Obdurate, Film Short – Deft direction by Canadian Screen Academy Award-winning Jim Morrison IV, a gut-wrenching performance from Crofoot and a twist ending – use domestic violence as a backdrop to examine life choices and consequences. ACTRA Awards nominee Andrew Jackson and Diane L. Johnstone.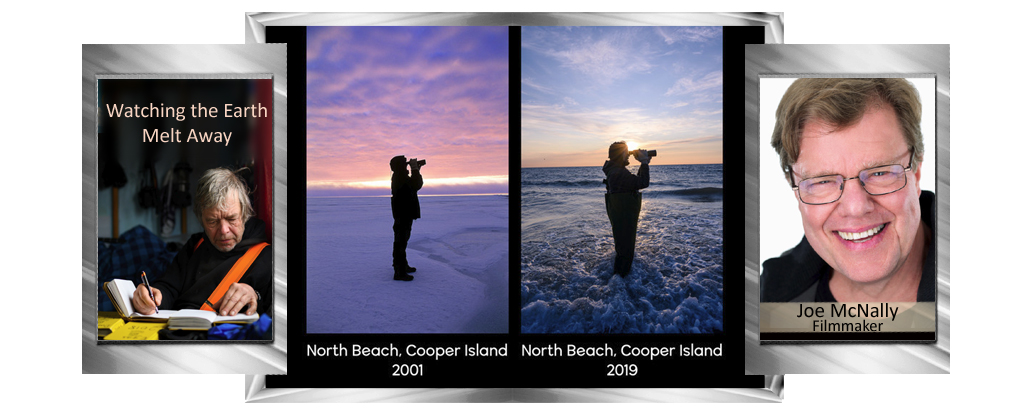 Joe McNally (USA), Watching the Earth Melt Away – A world-class photographer revisits a researcher in the north of Alaska to discover shocking changes in landscape due to global warming.  A colorful yet sobering portrait of an old-school researcher George Divoky and his 28 years of solitary and rough living to document one of the world's largest experiential accounts of climate change.
Cory McCants, Manolo Campos, Alan Trinca, Filmstorms Productions Inc, (USA), Precursor – A film that confronts the uncomfortable conversations in relation to prejudice, power, and patriotism. It offers a vision of what could be if two individuals with opposing viewpoints decided to listen.
Noah Berlow (USA), What If? – Shatters the preconceptions of homelessness, explores the ramifications of unstable housing for children, and provides a solution to adverse childhood experiences and future health outcomes through the assistance of the Illumination Foundation.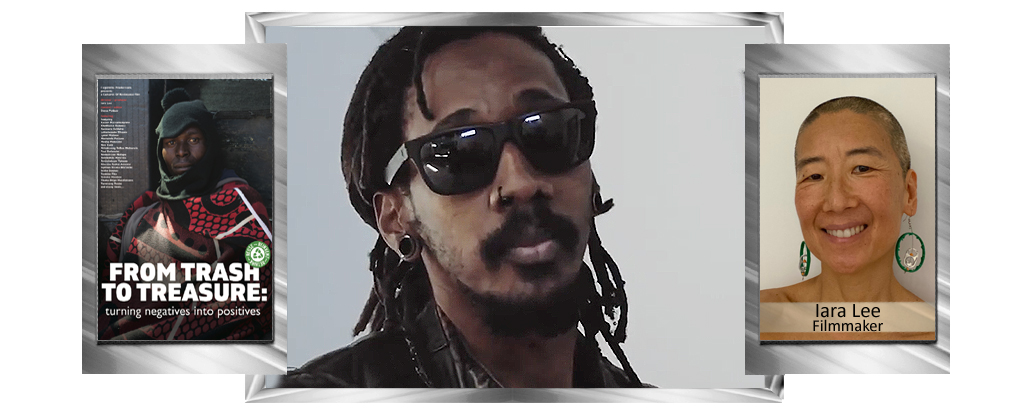 Iara Lee, Cultures of Resistance Films (USA), FROM TRASH TO TREASURE: Turning Negatives into Positives – In Lesotho South Africa—artist Nthabiseng TeReo Mohanela takes discarded materials and transforms them into unique clothing and accessories. Teaching young people the benefits of recycling and re-creation.  Encourages a broader spirit of reimagination to use creativity to respond to entrenched social problems.
Luca Caserta (Italy), Tell Me Who I Am, (Dimmi Chi Sono), Liberation / Social Justice – A woman wanders through the city looking for herself and her lost memory after a violent attack. A unique take on the serious issue of violence again women, the mental and physical abandonment and loss of dignity people face every day. A stirring performance by Elisa Bertato.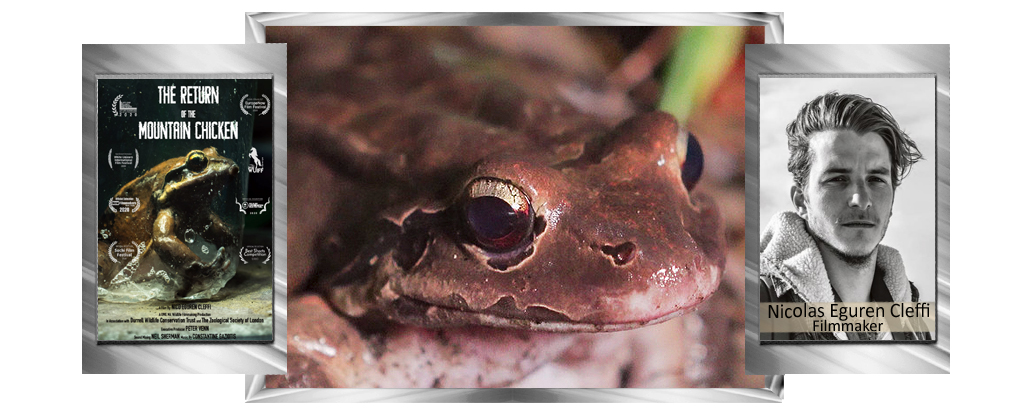 Nicolas Eguren Cleffi (United Kingdom), The Return of the Mountain Chicken –  On a remote volcanic island in the Caribbean, a little-known frog species is taking part in an experiment, that could help scientists cure a fungal pathogen that is wiping out amphibians across the world against the rigors of long journey and a contaminated island.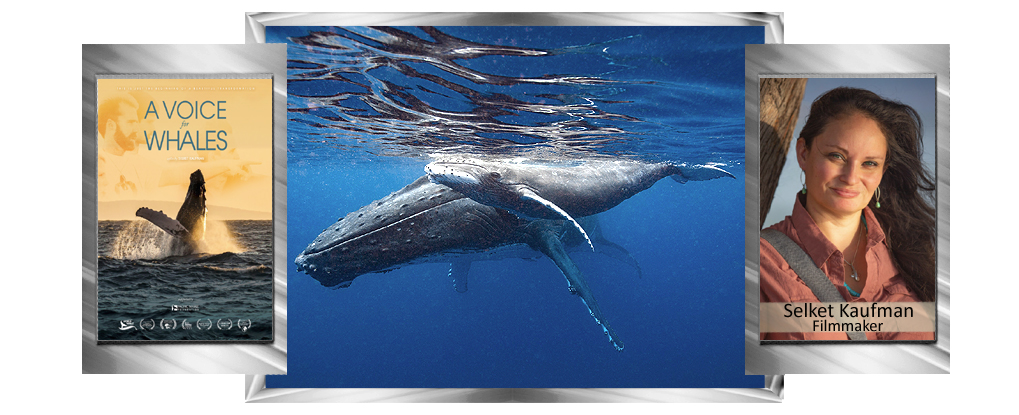 Selket Kaufman (USA), A Voice for Whales – Tells the story of the fight to save humpback whales from extinction by educating the public, from a scientific perspective, about whales and their ocean habitat.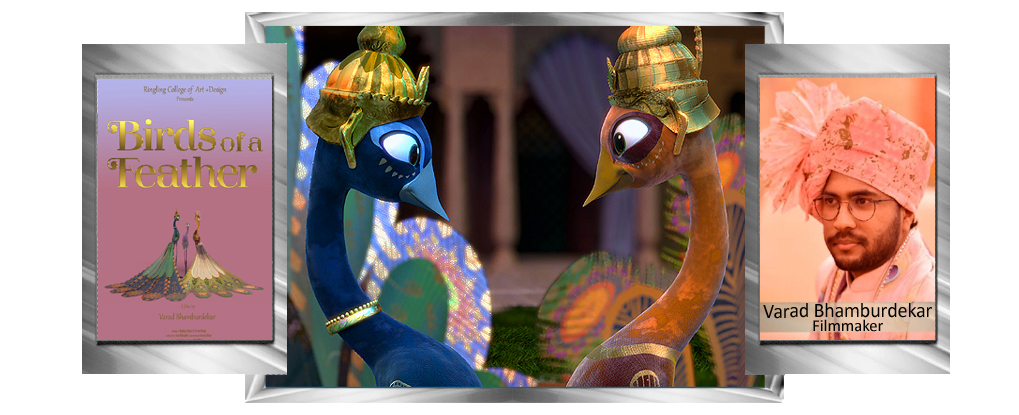 Varad Bhamburdekar (USA), Birds of A Feather, Animation (Student) – A male peacock at an Indian palace fails to get his feathers up until he meets another male with the same problem. They bloom to reveal their feathers and their attraction for each other. Utterly charming in every way. Ringling College of Art & Design.
Natalija Gormalova (Ghana), Spirits We Dance – Two contemporary dancers take viewers on a poetic journey as they show us what life is like being a disabled dancer in a harsh, urban landscape. Confronting the stigma they face in Ghana, Afriyie and Alfred take us on an uplifting voyage into the spirit world and show how dance sets them free from their restrictions.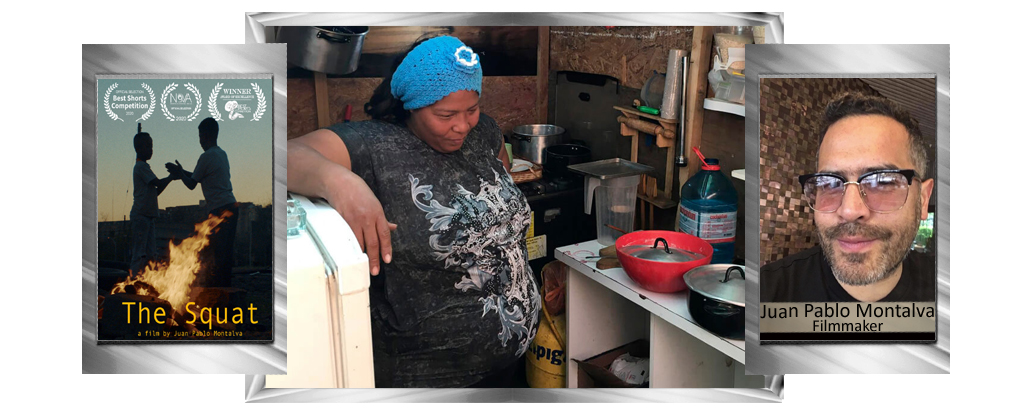 Juan Pablo Montalva (Chile), The Squat (La Toma) – A glimpse into the inner lives of the Colombian immigrants currently living in Santiago who have built their own housing at the abandoned railroad station.  Tales of estrangement, horrors and survival.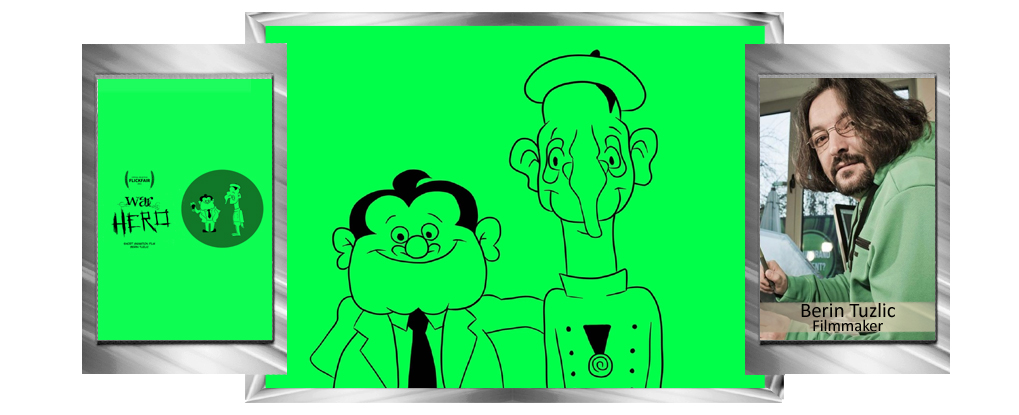 Berin Tuzlic (Bosnia and Herzegovina), War Hero – This movie is a war hero definition of what a war hero really is.  Poignant and sobering.

Sarita Gold (Australia), My Two Lives, Creative Response to the Holocaust, Doc Short (Jewish)
Jonathan Sprout (Grammy Nominated) and Rodney Whittenberg (Emmy-winner) (USA), Safe, Music Video (Gun Violence)
Scott D. Rosenbaum (USA), Life & Larry Brown, Doc Short (Social Justice / Justice Reform)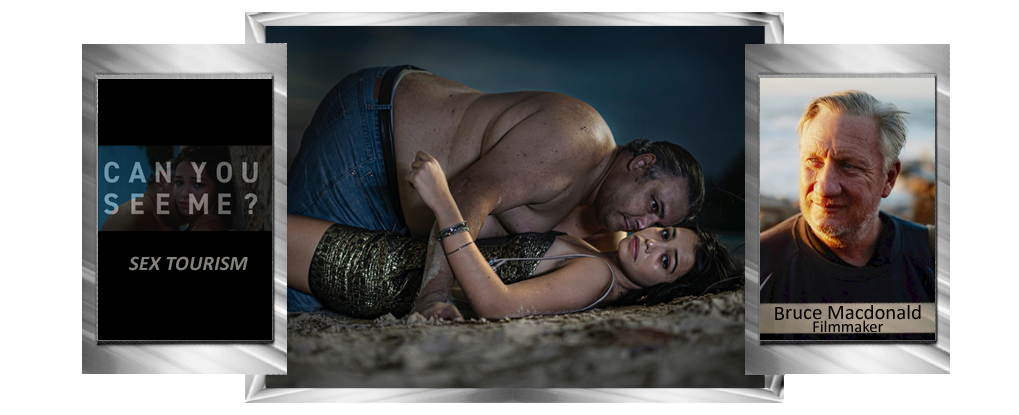 Bruce Macdonald and Christian Elliott (Dominican Republic), Telly winner, Sex Tourism, PSA (Human Trafficking, Sexual Violence / Slavery)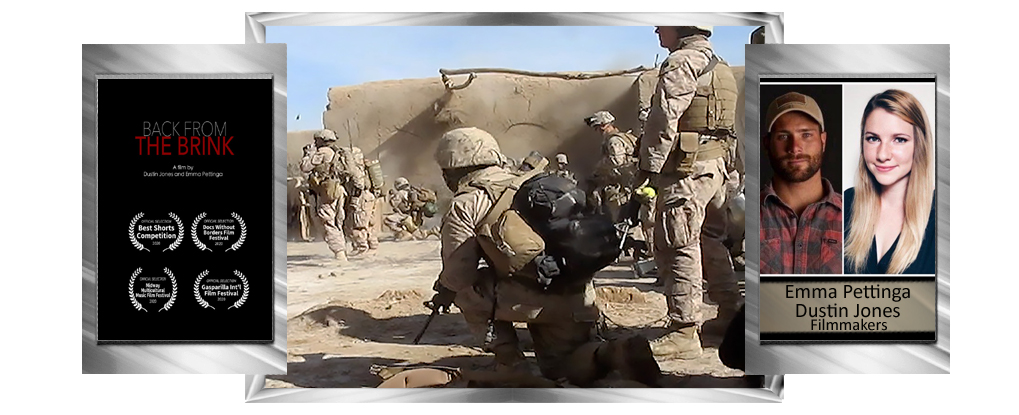 Dustin Jones and Emma Pettinga (USA), Back From The Brink, Doc Short (PTSD, Veteran Suicide)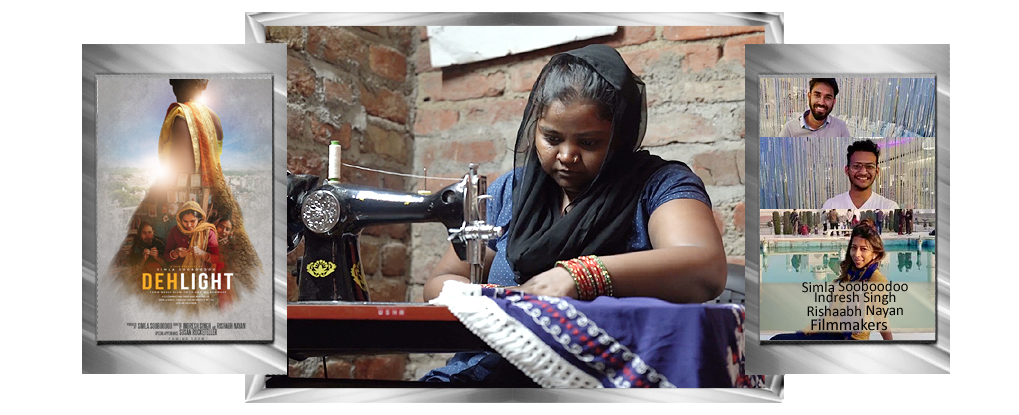 Simla Sooboodoo, Indresh Singh and Rishabh Nayan (Australia / India), Dehlight, Doc Short (Poverty, Women's Empowerment)
Jockey Club Water Initiative on Sustainability and Engagement (JC-WISE) Project, Faculty of Social Sciences, The University of Hong Kong (Hong Kong), The Hidden Costs of Water, Doc Short (Conservation, Sustainability)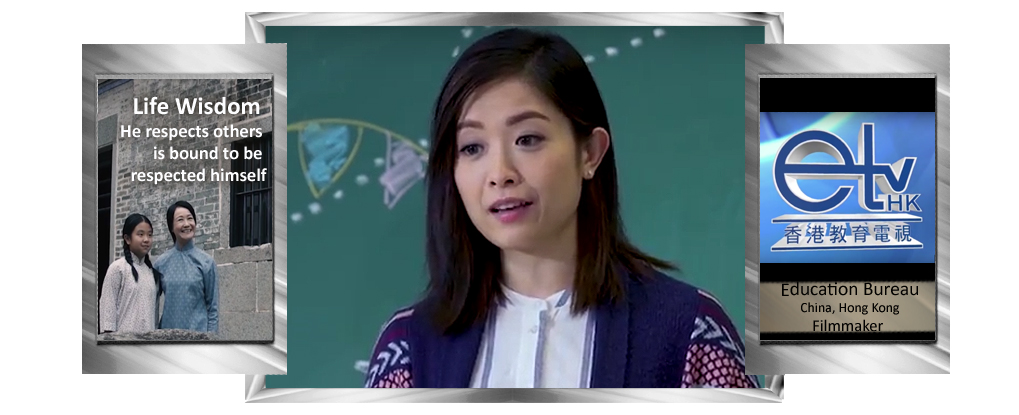 Education Bureau (China, Hong Kong), Life Wisdom – He Respects Others is Bound to be Respected Himself (Childrens' Television Program, Character)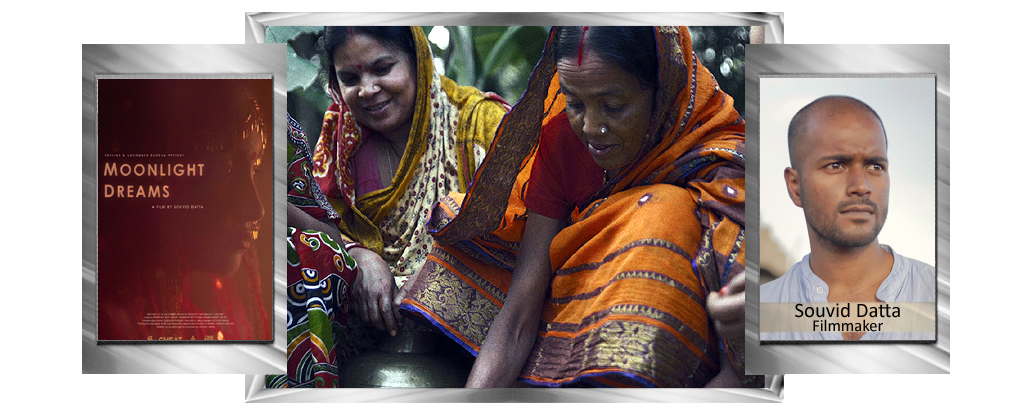 Souvid Datta (United Kingdom), Moonlight Dreams, Liberation / Social Justice (Women Oppression)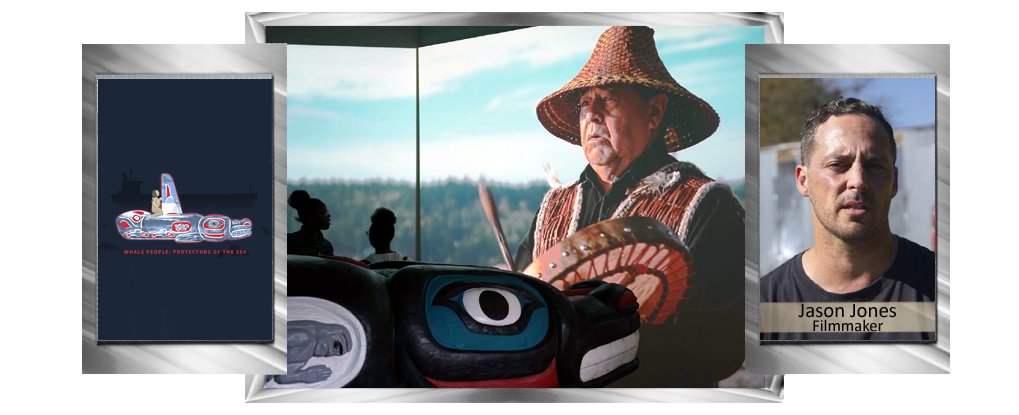 Jason Jones – Not An Alternative and The Natural History Museum (USA), Whale People: Protectors of the Sea, Doc Short (Native American, Nature / Wildlife)
Bernadette Walsh (Australia), The Lotus, Animation (Children in Crisis)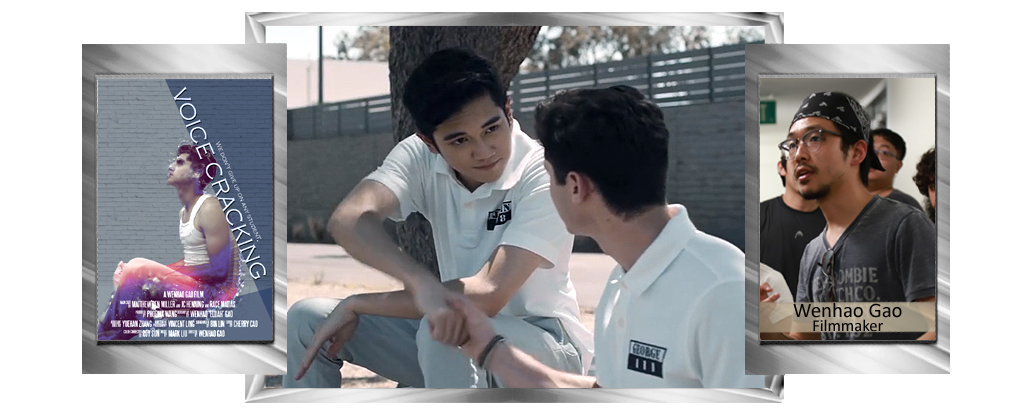 Wenhao Gao (USA), Voice Cracking, Film Short (LGBT)
Daniel Parra (Chile), Will, Latin / Hispanic
Endemic Species Research Institute (Taiwan), Elves in the Twilight: Taiwan's Bewitching Bats, Educational TV Program (Nature / Conservation)
Arlen Konopaki  (USA), That Was Awesome!, Film Short (Disability Issues / Empowerment)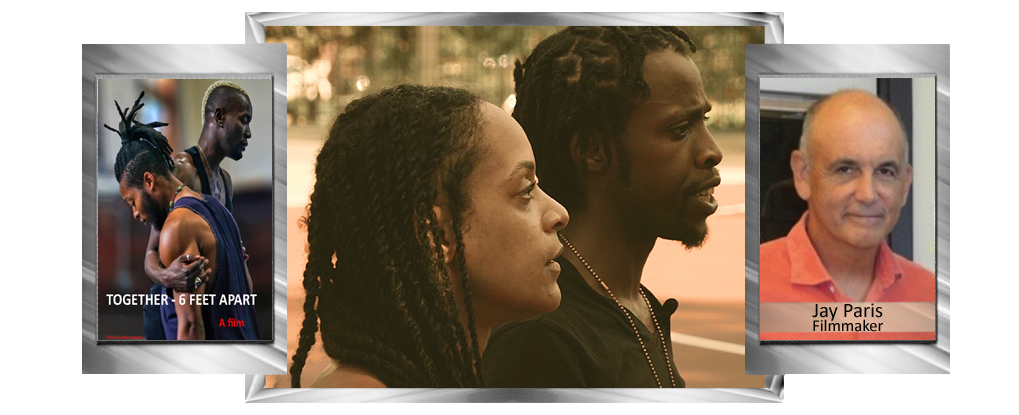 Jay Paris (USA), Together–6 Feet Apart, Doc Short (Liberation / Social Justice)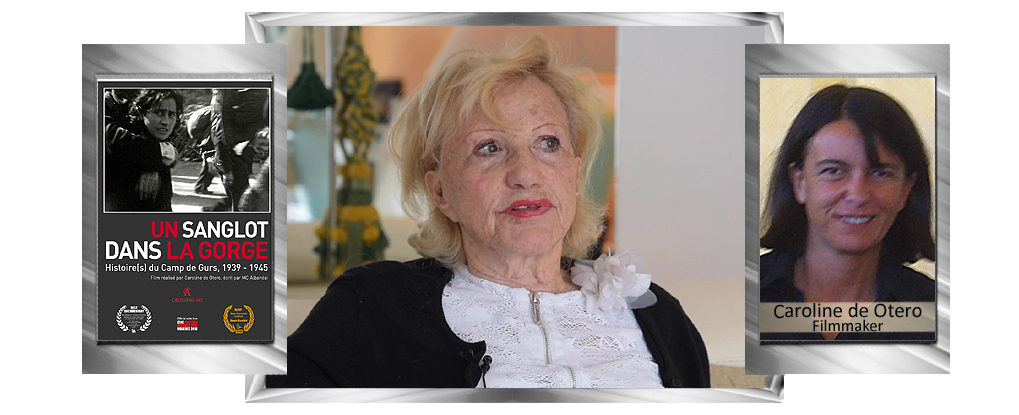 Caroline de Otero (France), A Sob in the Throat – Stories from Gurs' camp 1939-1945, Doc Short (Social Justice / Refugee)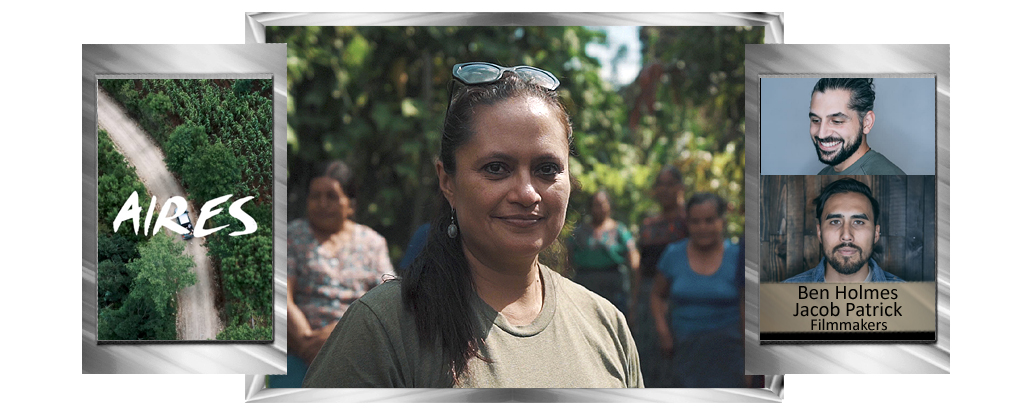 Ben Holmes and Jacob Patrick (USA), Aires, Doc Short (Nature / Environment)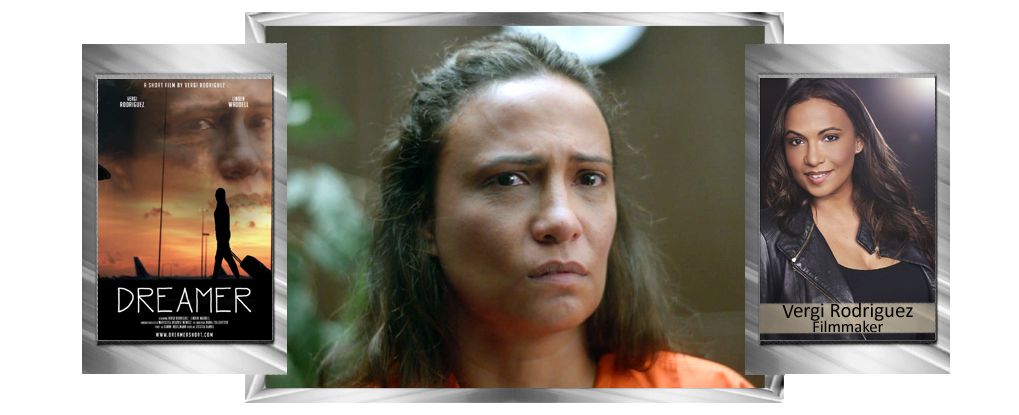 Vergi Rodriguez (USA), Dreamer, Liberation / Social Justice  (Latin / Hispanic)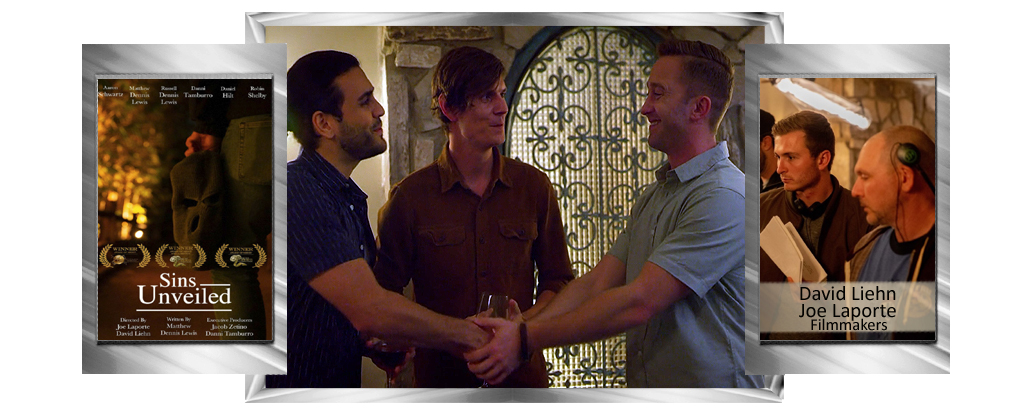 Joe Laporte, David Liehn, Jacob Zetino, and Matthew Dennis Lewis, Dapper Penguin Entertainment (USA), Sins Unveiled (LGBT)
Ariel Song (USA), The Very Hungry Ducky, Animation (Nature / Environment / Wildlife)
William De Vital (USA), The War, Music Video (War / Devastation)
Francesca Di Marco (USA), Who Won the War, Doc Short (Nuclear Weapons, Social Justice)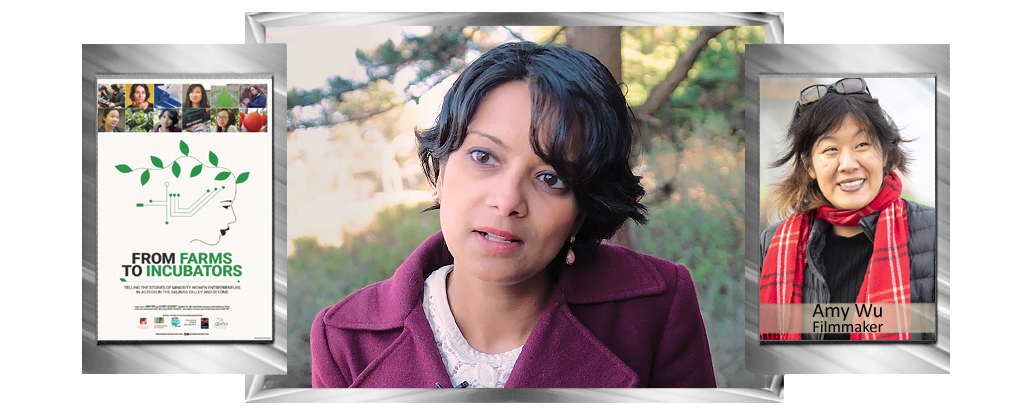 Amy Wu (USA), From Farms to Incubators: Telling the stories of Minority Women Entrepreneurs in Agtech, Doc Short (Minority / Women Empowerment)
Diane Tuft (USA), Coastal Requiem, Doc Short (Displacement / Climate Change)
Clara Butler (United Kingdom), Jessica, Women Filmmakers (Homelessness)
Fajrian (Indonesia), Para Hiking, Doc Short (Disability Issues)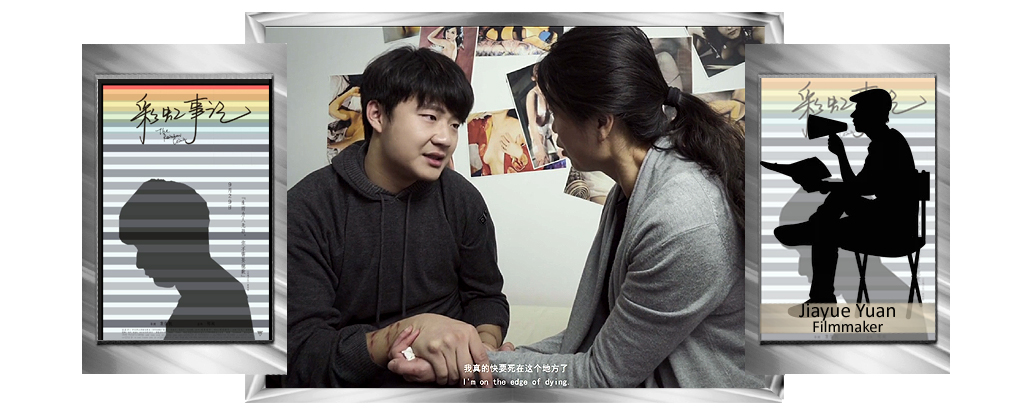 Jiayue Yuan (Canada), Rainbow Clinic, LGBT
Chealy Jean (USA), The Baker, Doc Short (Genocide, Social Justice)
Valerie Hird (USA), What DID Happen to Alice?, Animation (Perception / Media Influence)