2021 HUMANITARIAN AWARD WINNERS
The Humanitarian Award  honors filmmakers who are bringing awareness to issues of Ecological, Political, Social Justice and Equality, Health and Wellness, Animals, Wildlife, Conservation and Spiritual importance while at the same time demonstrating excellence in storytelling and filmmaking craft. Congratulations to this year's illustrious winners who are committed to making a difference in the world through memorable filmmaking. To read more about the award CLICK HERE:

Doug Roland, Feeling Through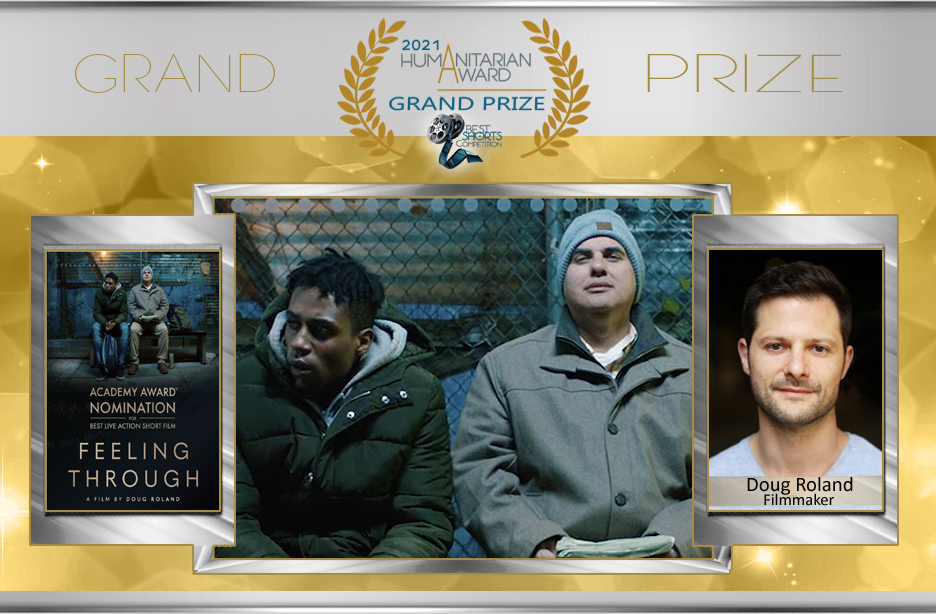 Doug Roland (USA), Feeling Through, Film Short – An Oscar-Nominated short film that is exceptionally crafted and engrossing in every way. Roland's deft direction brings to life a poignant coming of age story about compassion, connection and choices. The first film to star a DeafBlind actor, the story follows Tereek, a teen wandering the streets of New York, desperate for a place to crash when he encounters Artie, a DeafBlind man in need of help getting home. From an awkward meeting between strangers emerges an intimate bond and a journey that forever changes Tereek. An examination of marginalized people and the act of coming together to help one another – through communication, reciprocity and sharing our ever-palpable essence with others.


Susan Gray (USA), Climate Emergency: Feedback Loops, Doc, Nature / Environment – Golden Globe winner Richard Gere narrates this crucial concept of "Climate Feedback Loops". Directed by Emmy-nominee Gray with exceptional research, poignant interviews, tight narrative and crisp editing.

Derek Ambrosi and Gavin Polone (USA), Kangaroos are Not Shoes, Film Short – Eight-time Emmy-winner Ambrosi and Nine-time Emmy-nominee Polone  expose the hidden cruelty behind soccer shoes made with kangaroo leather. Cinematic filming, creatively tight editing and a pitch-perfect soundtrack. In partnership with The Center for a Humane Economy.

Mark Ruberg (USA), – Oyáte un Itówapi – Pictures of My People – Four-time Emmy winner Ruberg delivers a powerful film about the systemic racial injustice experienced by Native American communities. Features retried pro athlete, educator and Native Advocate Jim Warne, Oglala Lakota Tribal Member. Garnering three Emmy nominations.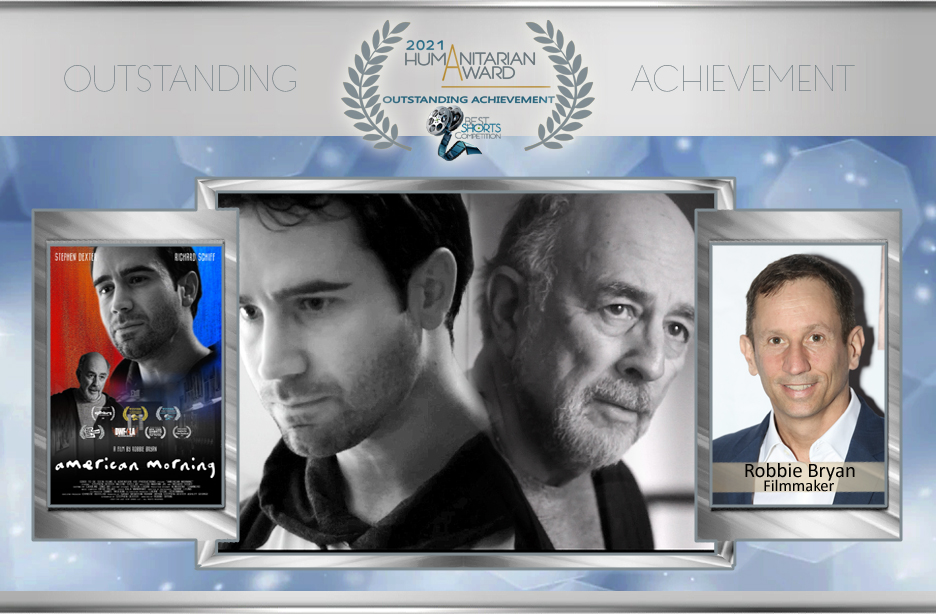 Robbie Bryan (USA), American Morning, Film Short – Achingly authentic performances by Emmy-winner Richard Schiff (The West Wing) and Stephen Dexter (Consensus Reality) about the horrors and aftermath of a mass shooting in a suburban elementary school. Well-written and superbly crafted.

Marek Kłosowicz (Poland), Chhaupadi, Doc Short – A humane and insightful look at the cruel practice of Chhaupadi in Nepal which considers menstruation to be unclean and forces women and girls to sleep in dangerous, cold and unclean sheds during their cycles.  Host Dominika Kulczyk.

Beston Zîrian (Germany), After the Rain, Film Short (Die mit dem Regen kam) – A raw heart-wrenching look at the tragic consequences of the Yazidis genocide by Isis.  Bare and realistic, a gut wrenching tale with compelling performances and genuine craft.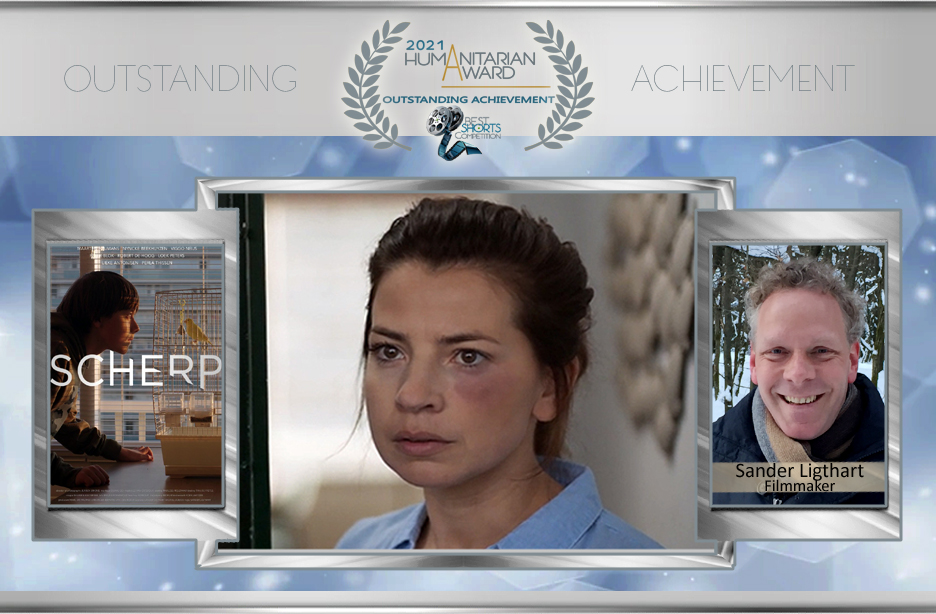 Sander Ligthart (Netherlands), Sharp (Scherp), Liberation / Social Justice – Creative and poignant highlighting the devastating effects of domestic violence by combining live action with exceptional performances and doc style interviews of the real people who lived this story.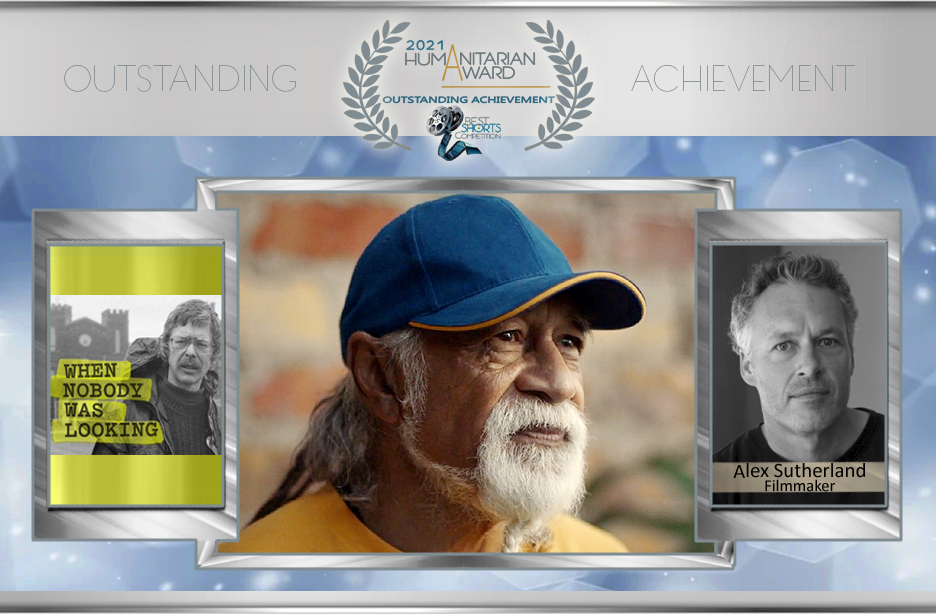 Alex Sutherland (New Zealand), When Nobody Was Looking, Liberation Social Justice – Dr. Oliver Sutherland takes on the 1970s New Zealand Government uncovering institutional racism toward indigenous peoples and terrible child abuse in the state's care system. Sharply crafted and tight.

Jon Osaki (USA), Not Your Model Minority, Asian – Explores the origins of the model minority stereotype, the ways it has been used as a wedge between communities and past and present anti-Asian violence. Presents opportunities to address systemic racism in America.

Mary Wescott, Tom Gegax, and Alex Flagg (USA), SPARK: A Systemic Racism Story, Doc Short – Explores the root causes of systemic racism and proposes remedies in public safety, criminal justice, and social norms. Narration by SAG-nominee Bruce Greenwood. Gegax Family Foundation.

Paulina Gálvez and Carlos Yasik (USA), Searching for Juliette – A poignant film about the gut-wrenching problem of homelessness and the terrible toll it takes on the human experience. A moving and powerful performance by Pablo Cunqueiro (Under Suspicion).
Jess Irish (USA), This Mortal Plastik, Nature / Environment / Wildlife – A creative and confronting dive into the world of single-use plastic and its environmental devastation. This experimental doc weaves together art, history, science and the everyday.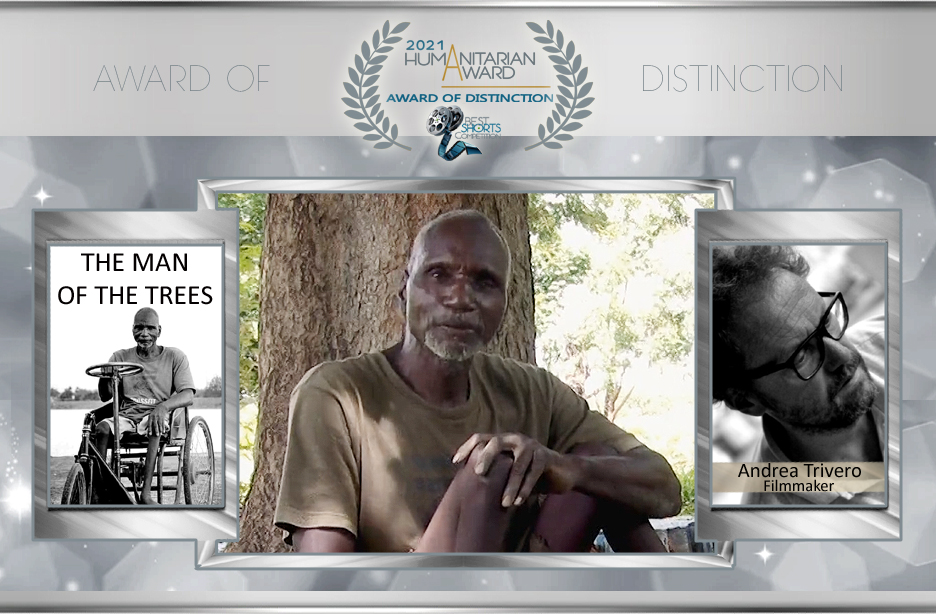 Andrea Trivero (Italy), THE MAN OF THE TREES, Disability Issues

Marwah Jbara Tibi, produced by Al Jazeera Documentary (Palestine), Bread and Butter, Documentary Short, Women Filmmakers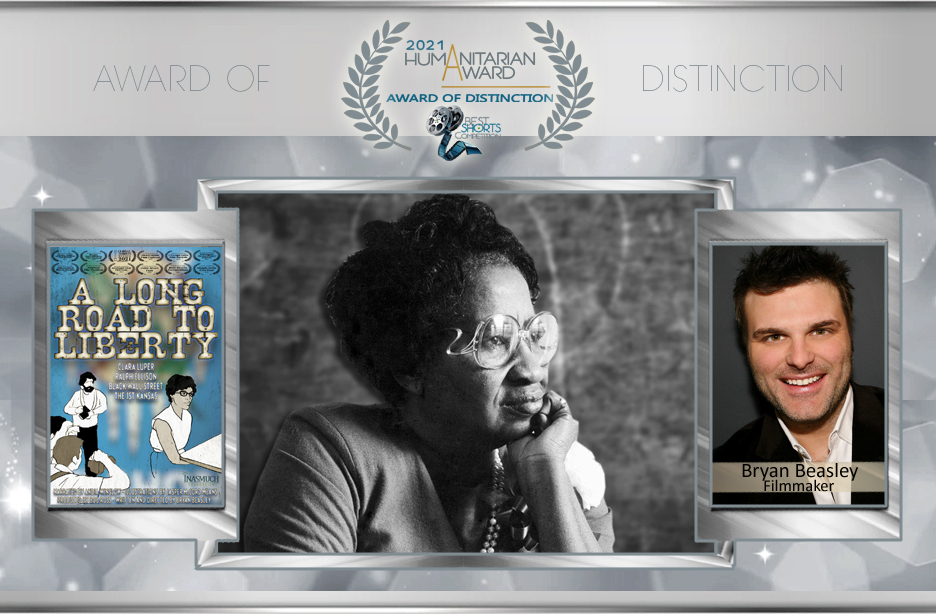 Bryan Beasley (USA), A Long Road to Liberty, Documentary Short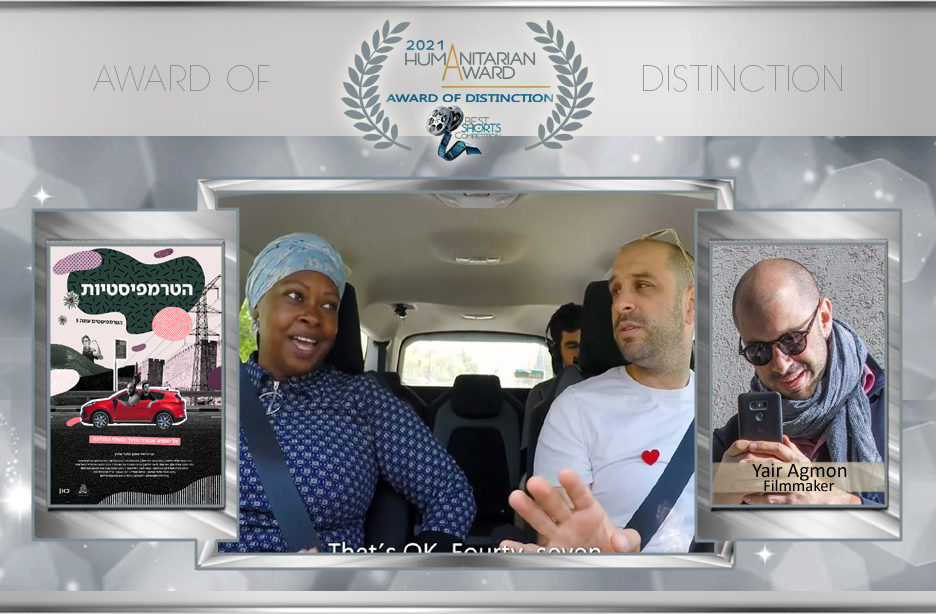 Yair Agmon (Israel), The Hitchhikers, Web Series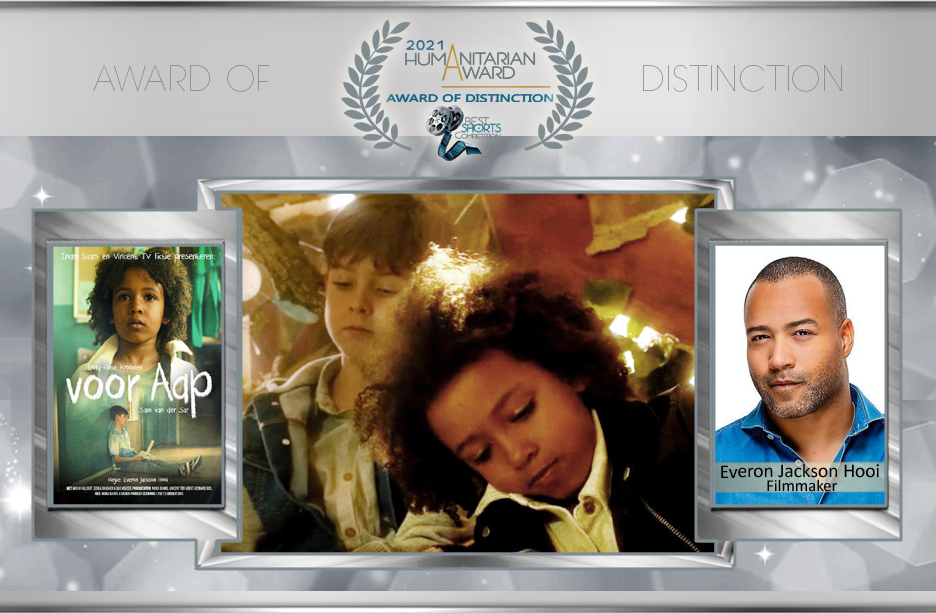 Everon Jackson Hooi (Netherlands), Monkey Business (Voor Aap), Film Short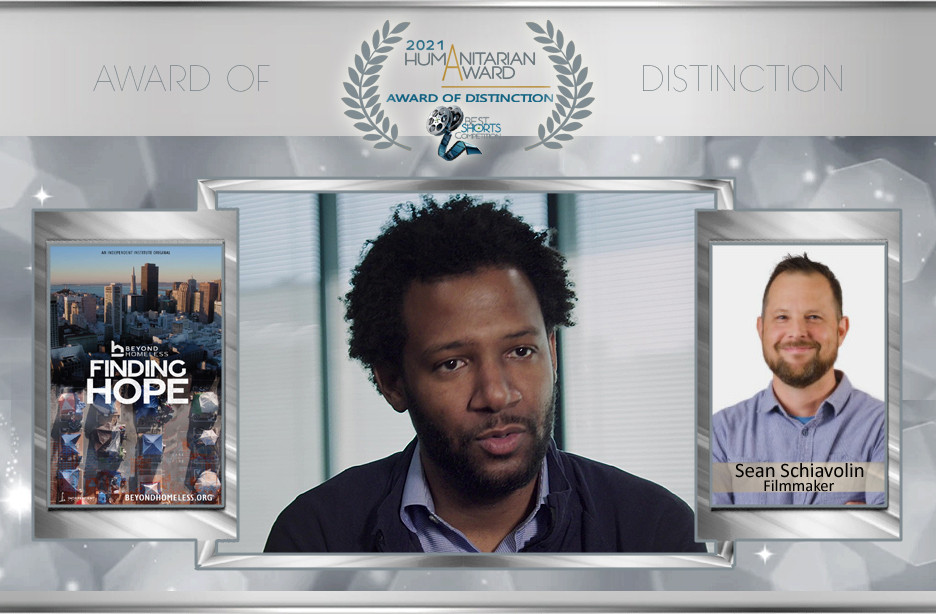 Sean Schiavolin (USA), Beyond Homeless: Finding Hope, Documentary Short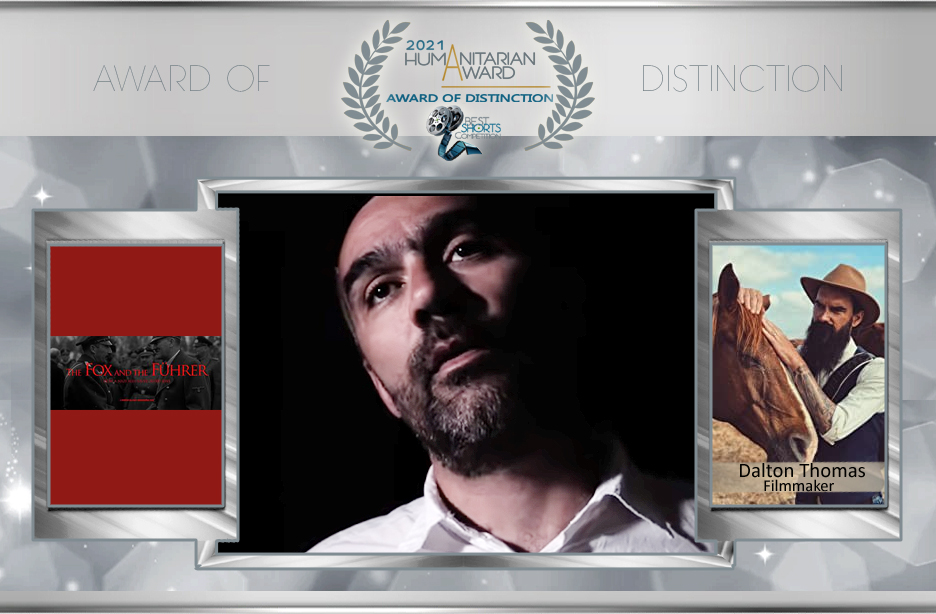 Dalton Thomas, FAI Studios (USA), The Fox and the Fuhrer: How a Nazi Ally Saved 50,000 Jews, Christian, Documentary Short

Hualien Forest District Office, Yen Wen Ru and Change Yuan Yu (Taiwan), Morisaka Memories: The Modern-day Legacy of Hualien's Lintianshan Forest, Documentary Short

Mohamad Yaraghi (Iran), They Won't Remember You, Film Short (Student)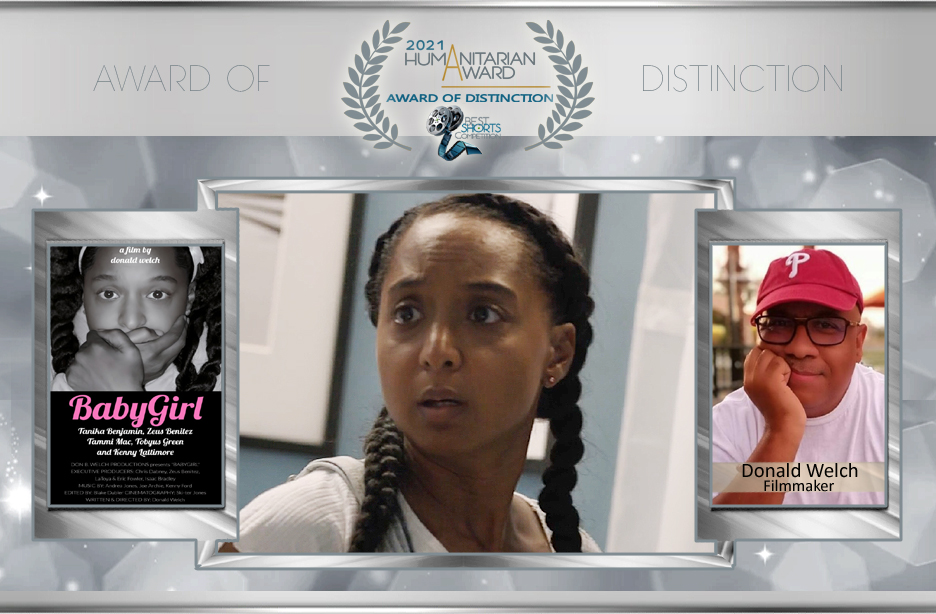 Donald Welch (USA), BabyGirl, Film Short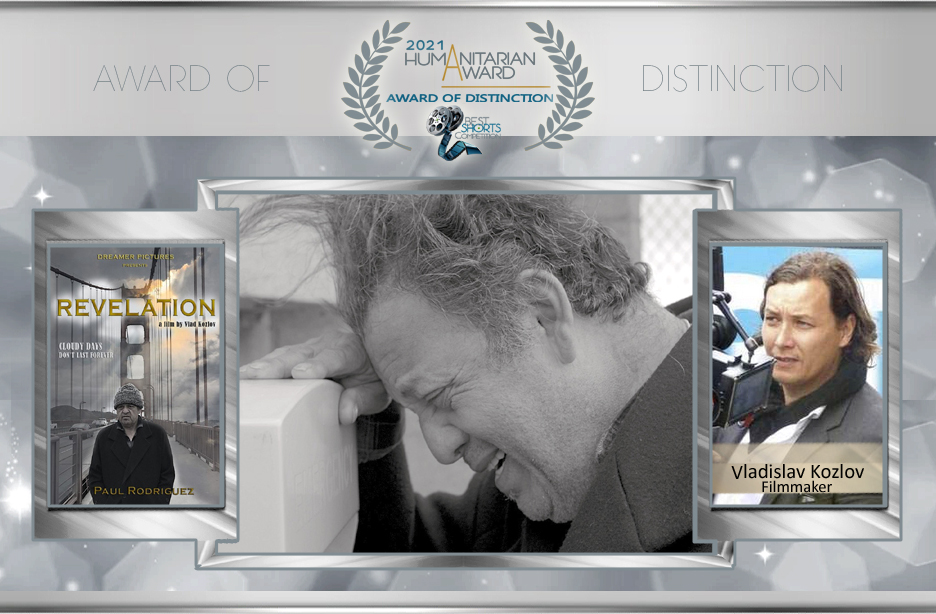 Vladislav Kozlov (USA), Revelation, Film Short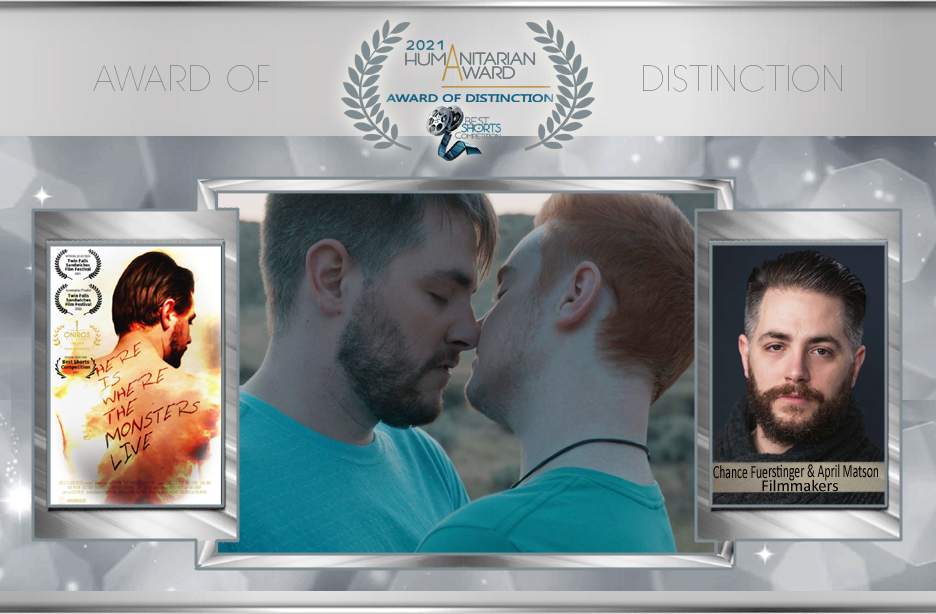 Chance Fuerstinger and April Matson (USA), Here Is Where the Monsters Live, Film Short


Ken Yoffe, Ellen Weisberg and John Vo (USA), Justin and the Werloobee, Children / Family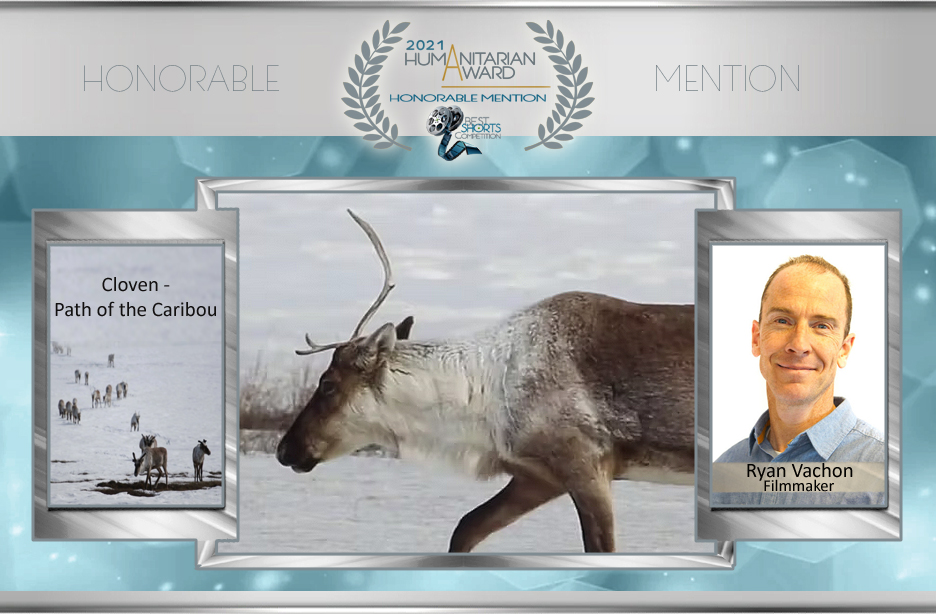 Ryan Vachon (USA), Cloven – Path of the Caribou, Nature / Environment / Wildlife

Pace University (USA), Bee Aware, Documentary Short (Student)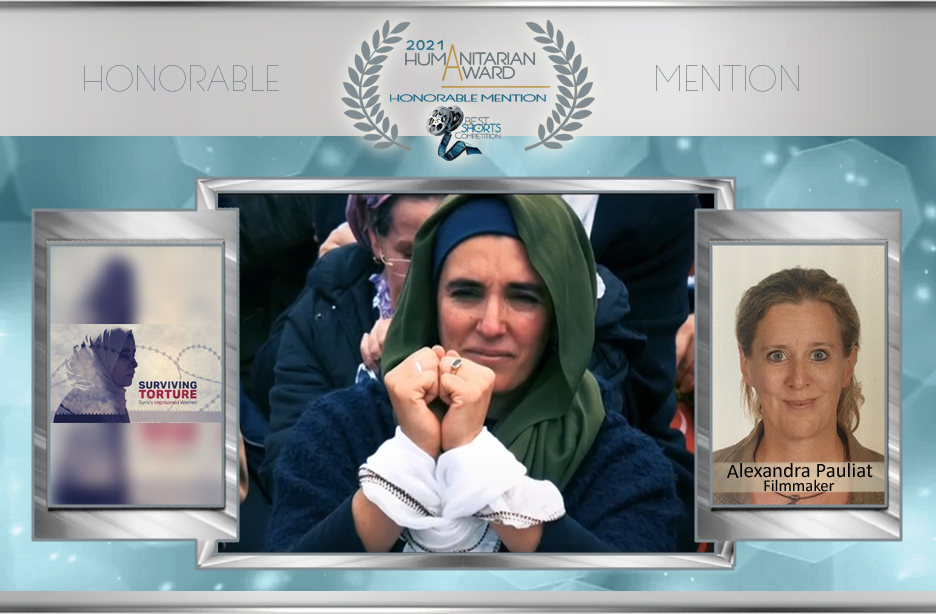 Alexandra Pauliat (Turkey), Surviving Torture – Syria's Imprisoned Women, Women Filmmakers

Katie Bennett and Blake Hansen (USA), Fuel for Life / Blake Hansen, LGBTQ+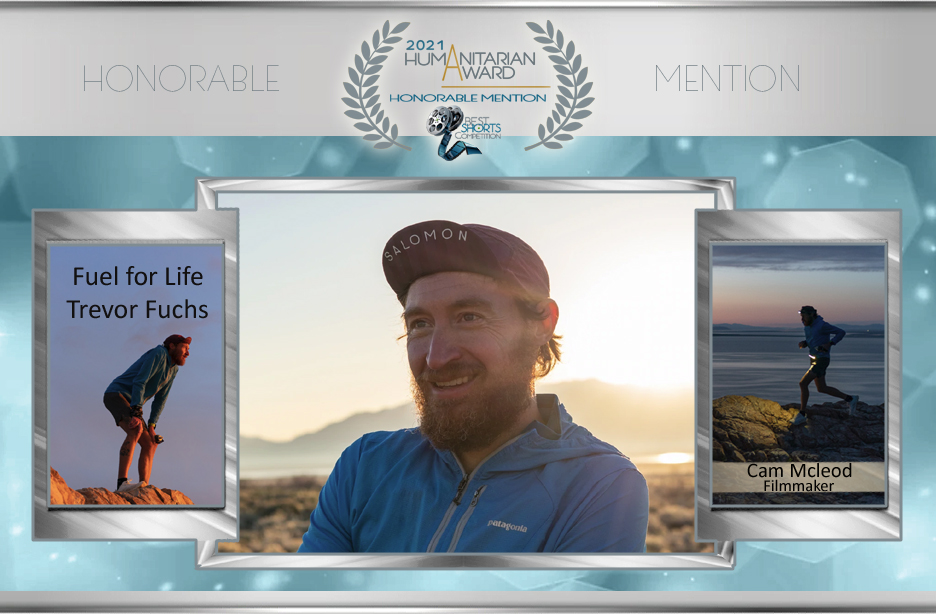 Cam Mcleod (USA), Fuel for Life / Trevor Fuchs, Film Short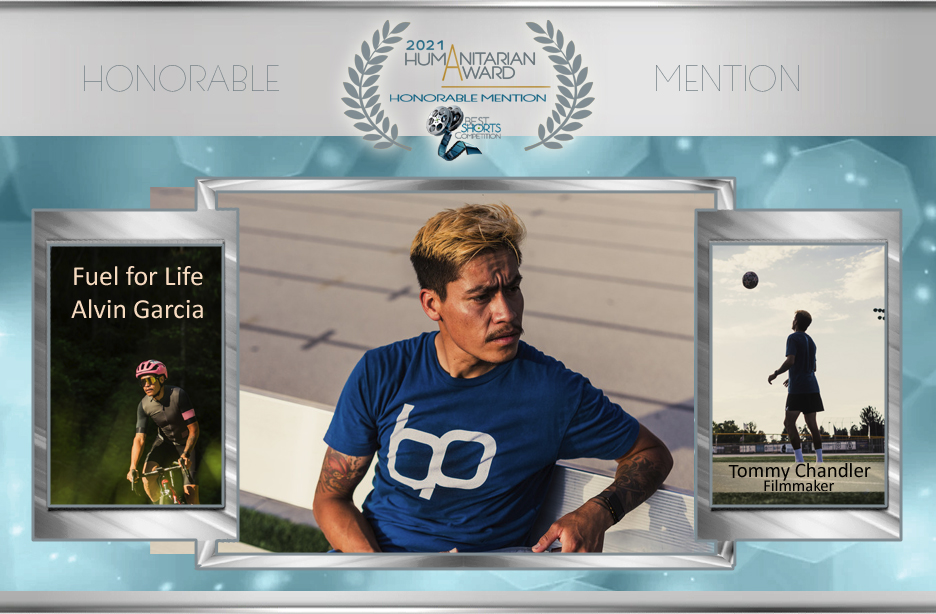 Tommy Chandler (USA), Fuel for Life/ Alvin Garcia, Liberation / Social Justice / Protest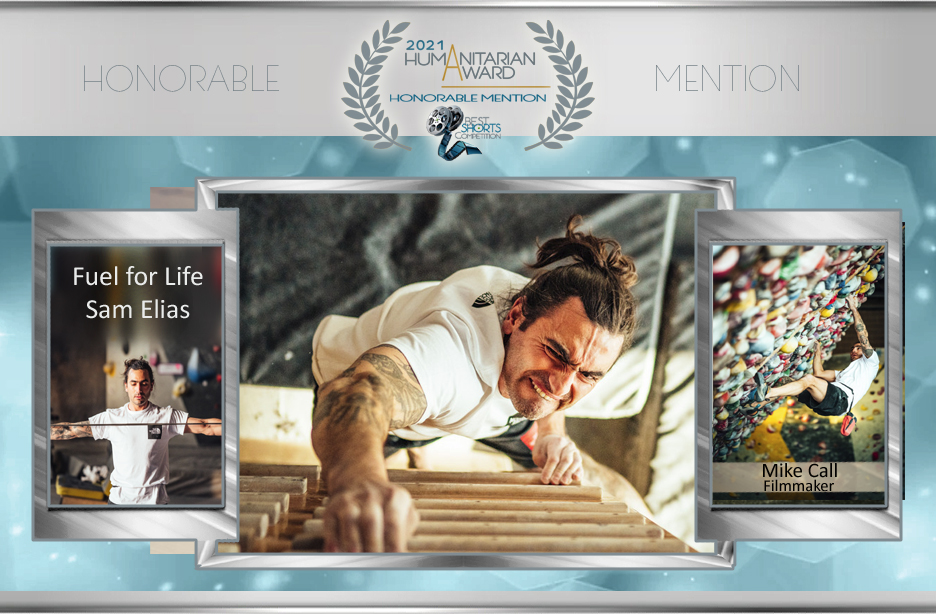 Mike Call (USA), Fuel for Life/ Sam Elias, Film Short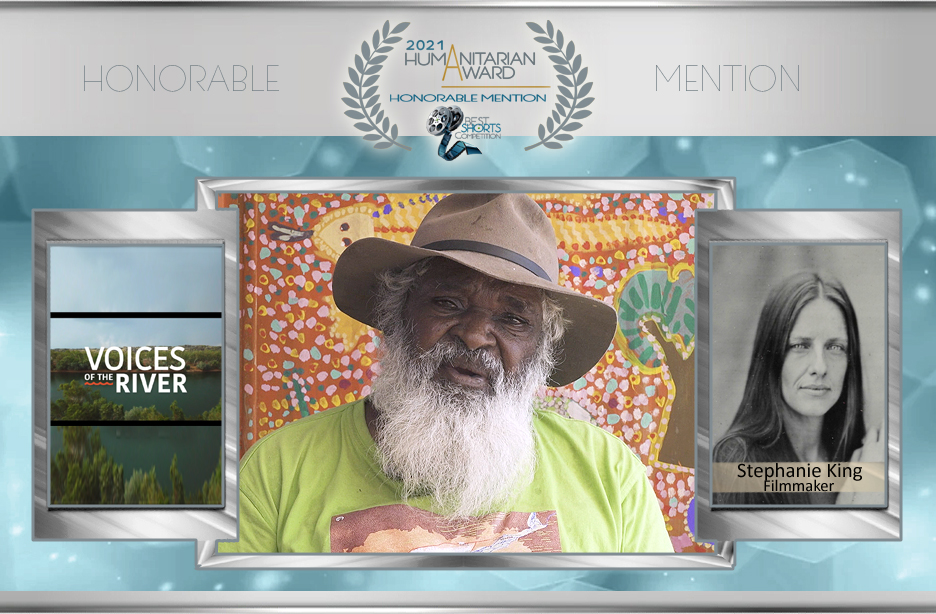 Stephanie King (Australia), Voices of the River, Web Series, Contemporary Issues / Awareness Raising

Tania Verbeeck (Australia), Women Take on Nepal, Documentary Short, Women Filmmakers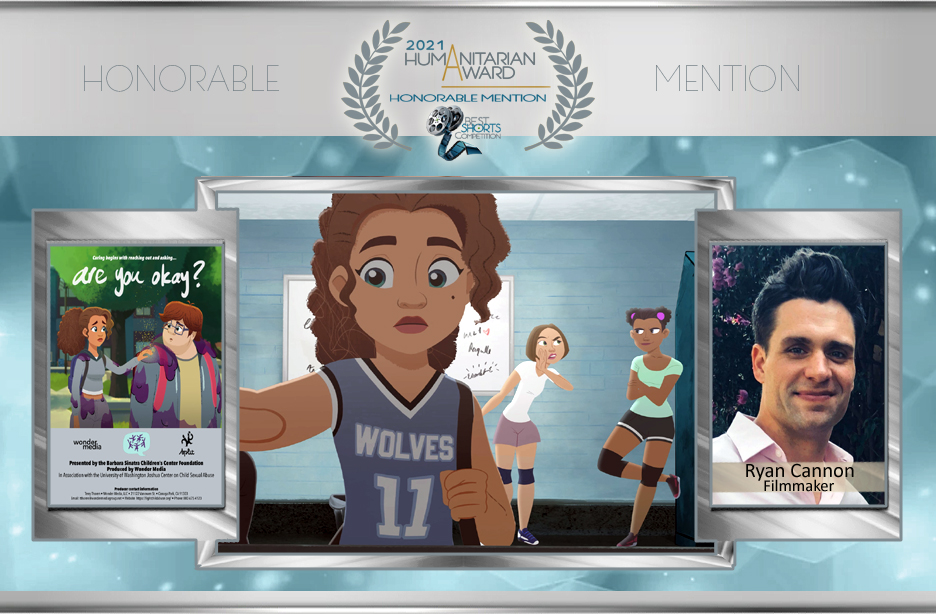 Ryan Cannon (USA), Are You Okay?, Animation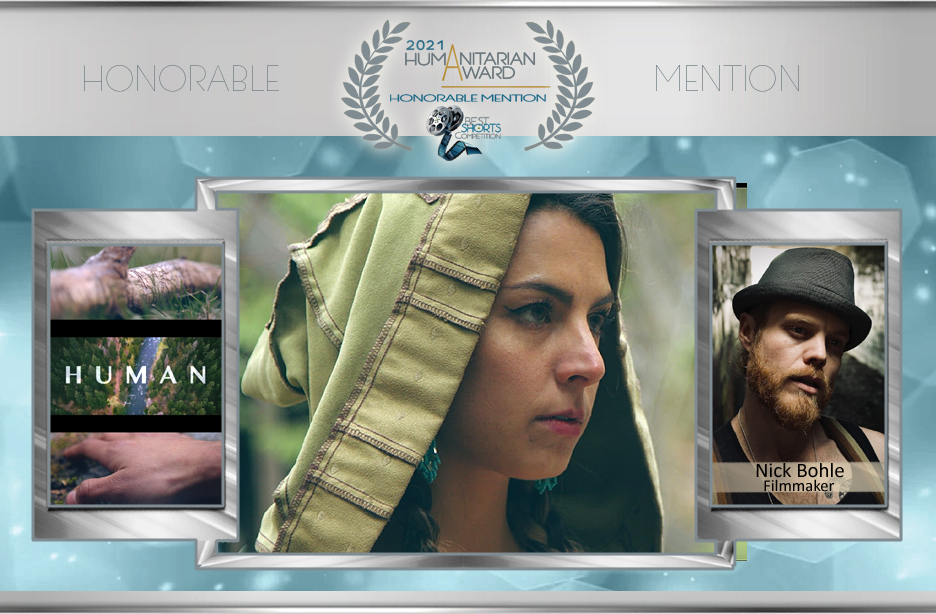 Nick Bohle (Canada), Human' – Jodie B, Music Video

Michel Garcia and Mathilde Saint-Arroman (France), Believe, Documentary Short

Danielle Wheeler (USA), Bound, Public Service Programming / PSA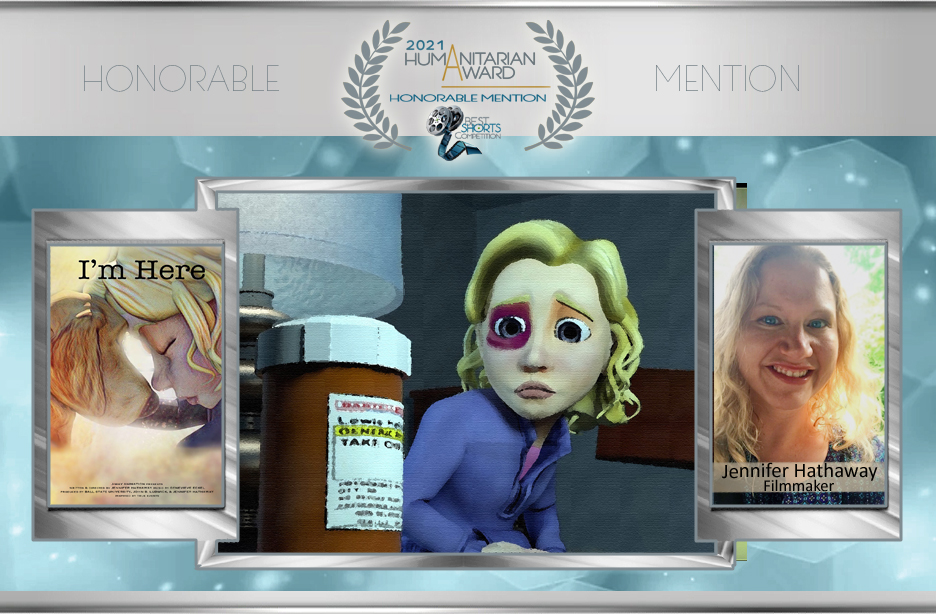 Jennifer Hathaway (USA), I'm Here, Animation (Student)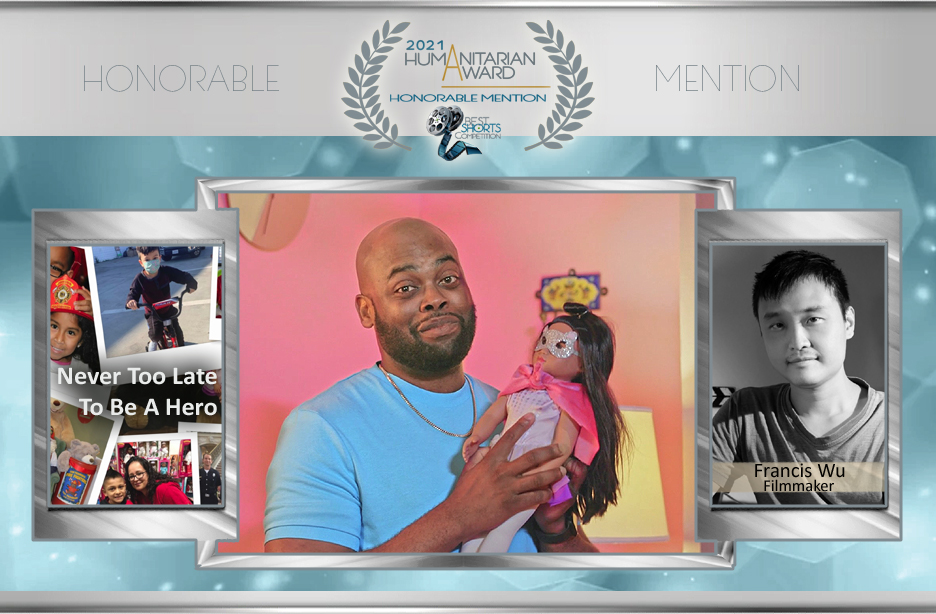 Francis Wu (USA), Never Too Late To Be A Hero, Public Service Programming / PSA

Wendy E. Reynolds (USA), Community Through Crisis: A Vermont story, Documentary Short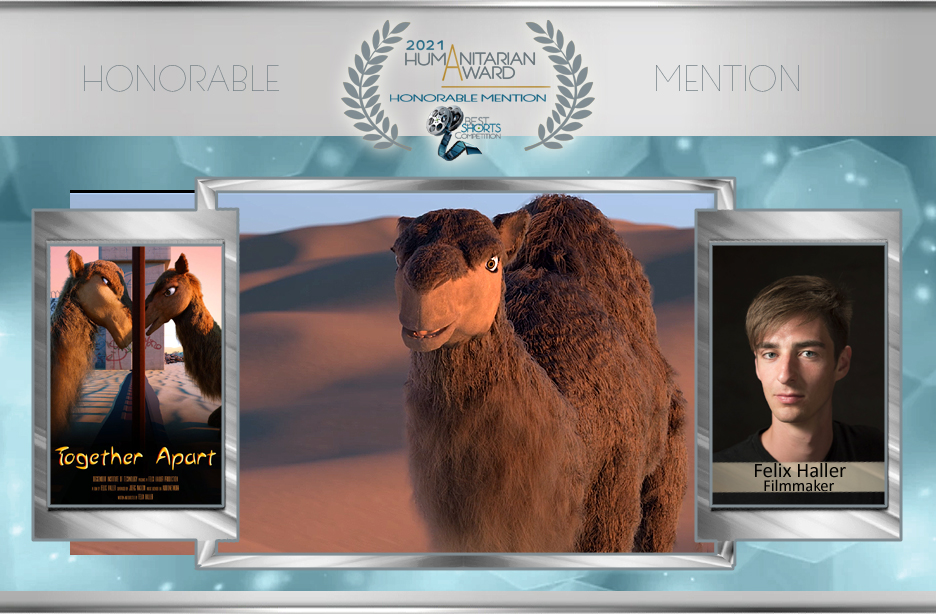 Felix Haller (Germany), Together Apart, Animation (Student)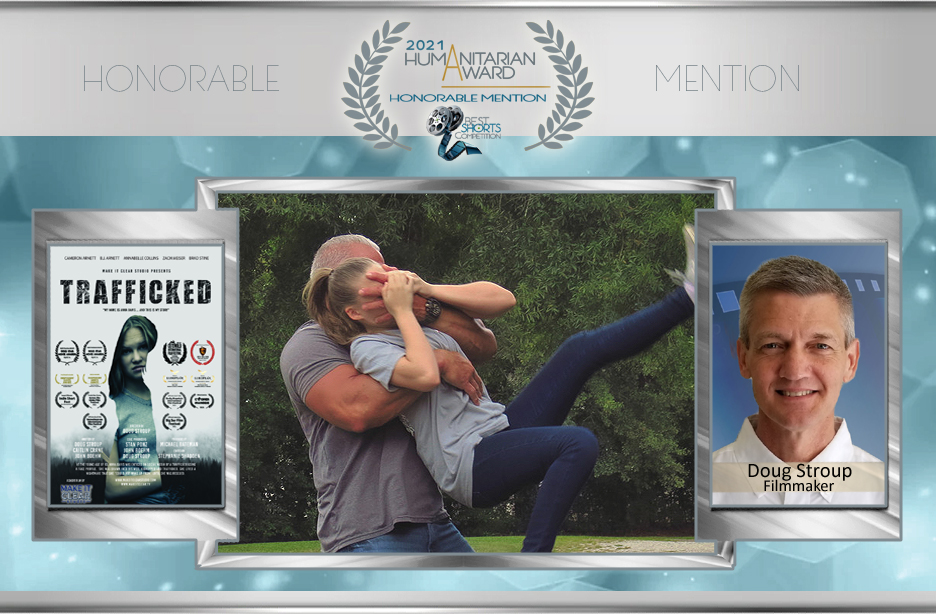 Doug Stroup (USA), Trafficked, Christian, Film Short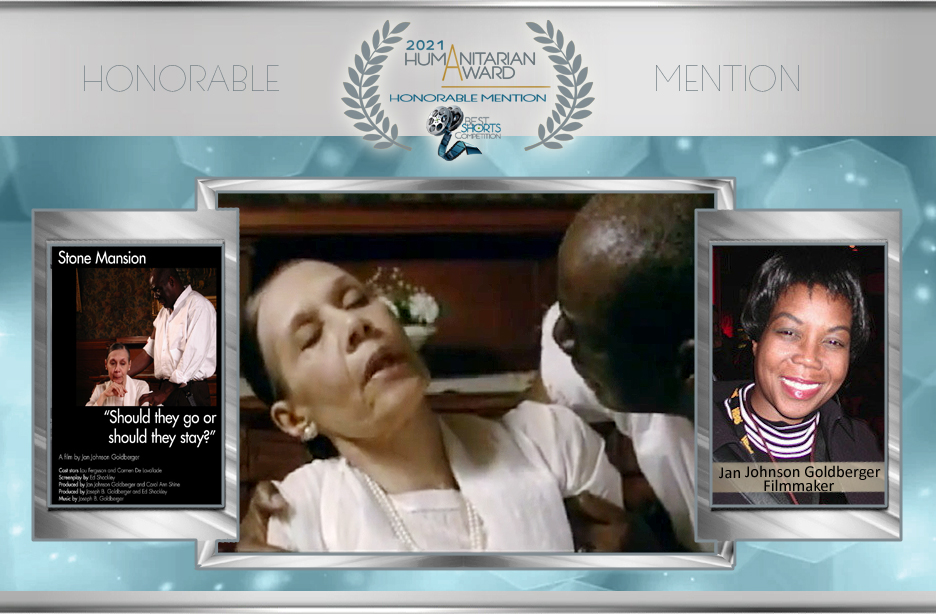 Jan Johnson Goldberger (USA), Stone Mansion, Women Filmmakers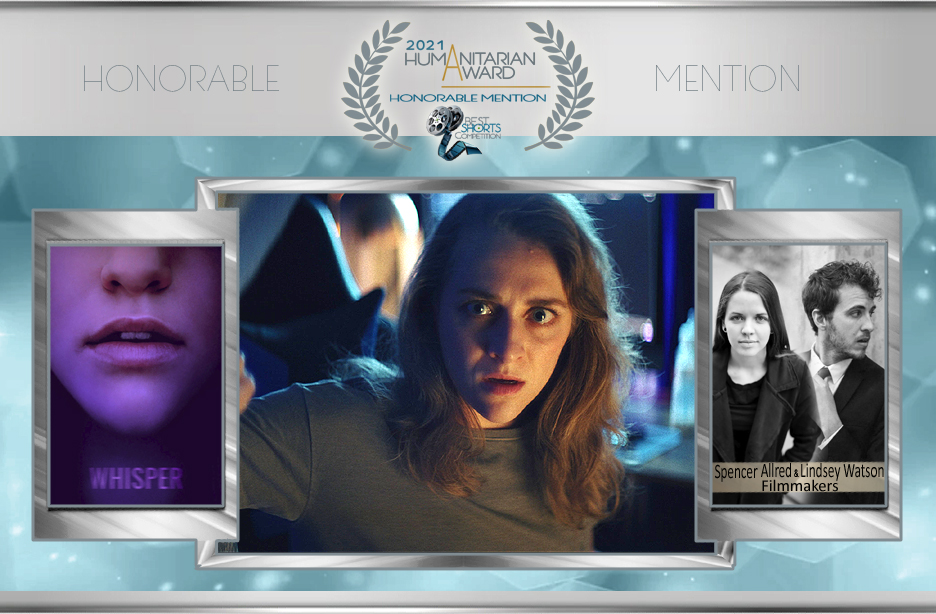 Spencer Allred and Lindsey Watson (USA), Whisper, Film Short