2022 HUMANITARIAN AWARD WINNERS
The Humanitarian Award  honors filmmakers who are bringing awareness to issues of Ecological, Political, Social Justice and Equality, Health and Wellness, Animals, Wildlife, Conservation and Spiritual importance while at the same time demonstrating excellence in storytelling and filmmaking craft. Congratulations to this year's illustrious winners who are committed to making a difference in the world through memorable filmmaking. To read more about the award CLICK HERE:

Jordan Ancel, The Principal's Assembly
Jordan Ancel (USA), The Principal's Assembly, Film Short – After the tragic loss of a student, high school principal Jane Marino insists on delivering a sobering speech on the first day of school, however, her emotional stability is called into question. A moving and authentic story about mental health and addiction told through the eyes of a school principal with crippling grief of her own. Compelling scripting and excellent performances by a talented cast drive this impactful film. Stars: Pamela Jayne Morgan (Boston Strangler, City on a Hill, Law & Order: SVU), Anna Rizzo (Law and Order: SVU, City on a Hill), Marilyn Busch (CODA, Defending Jacob) and Sal Rendino (Billions, Blindspot). Written by Seth Chitwood.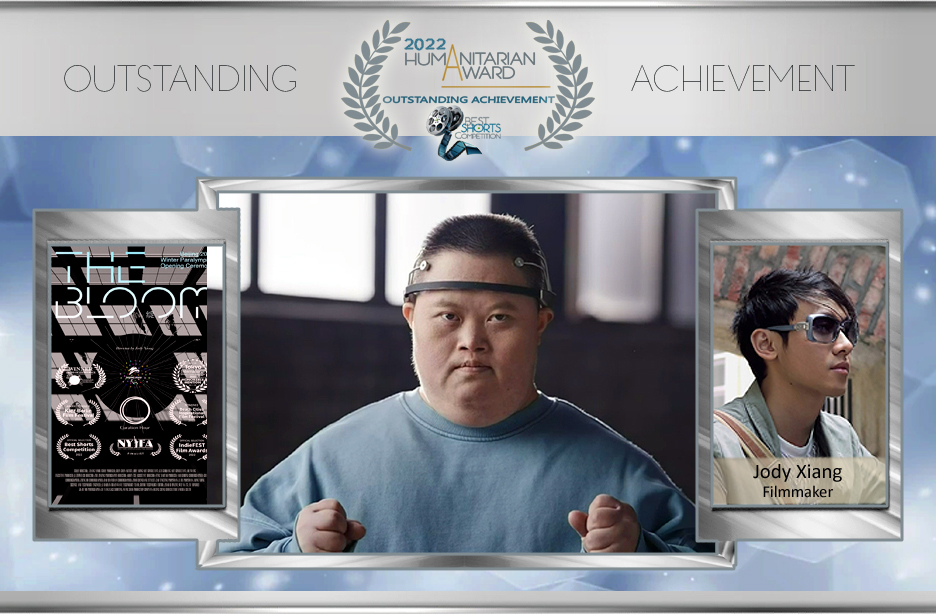 Jody Xiong (China), The Bloom, Disability Issues – Visionary creative director Xiong (Director at Beijing 2022 Winter Olympics Opening Ceremony) brings a dramatically poignant film combining cutting edge technology with a spirit lifting experience and the joy of art. Gathering a diverse group of differently-abled people – and combining the technology of brain wave control – it follows participants as they detonate paint filled balloons using only their minds. A pitch-perfect film, technically exceptional, with gorgeous cinematography (Arden Tse), tight editing and carried by a moving soundtrack.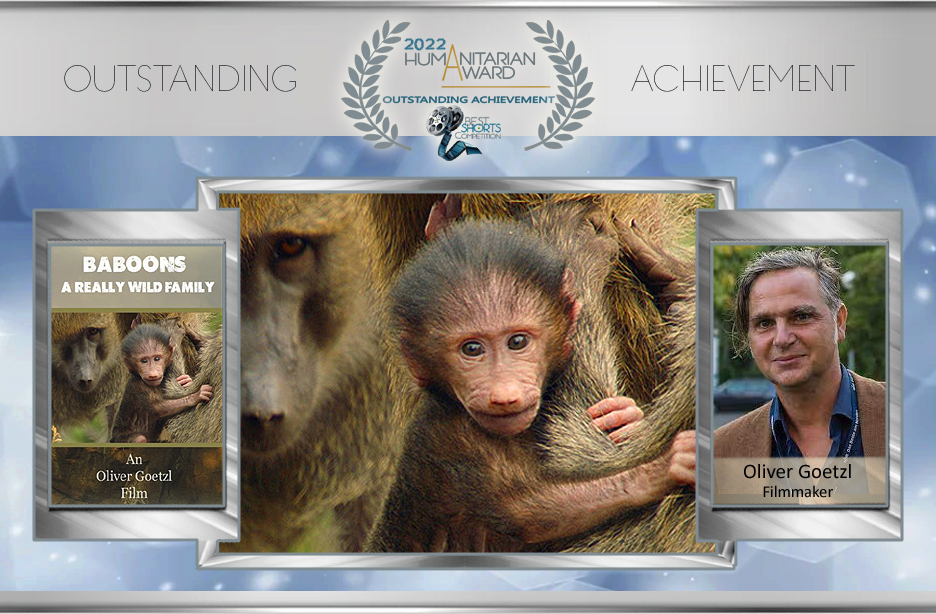 Oliver Goetzl (Germany), Baboons – A Really Wild Family, Nature / Wildlife – Goetzl's  signature mix of extraordinary wildlife filming combined with clever, entertaining scripting and exceptional story-telling focuses on wild baboons in Africa. Wildlife filming is among the most challenging often taking days or even weeks to get a specific shot. Goetzl and his team are at the top of the field. Cinematic images woven together into a story that is utterly entertaining, informative and moving. A feat of wildlife and documentary filmmaking.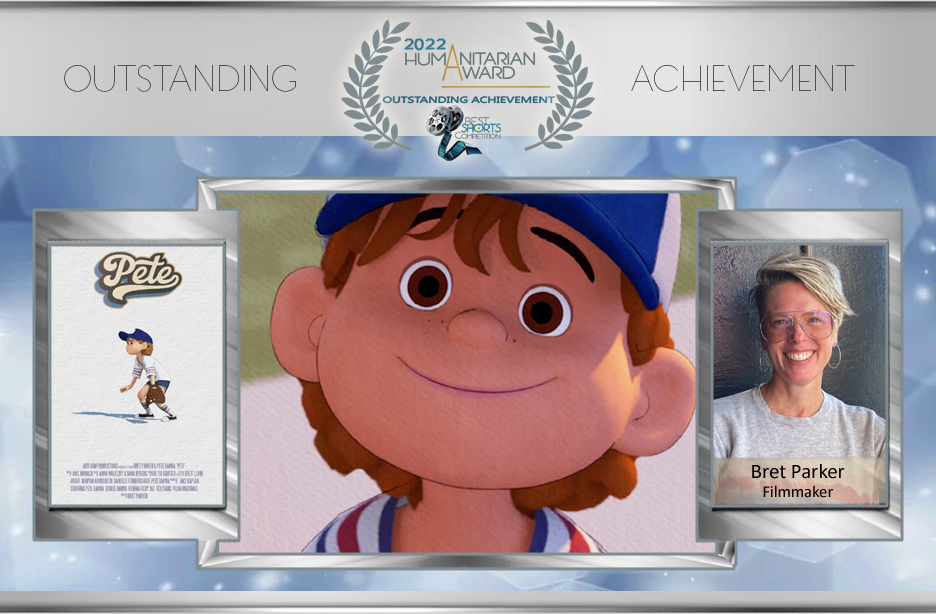 Bret Parker (USA), Pete, Animation –  Veteran animator Parker (Pixar / Artfam – Oscar-winning Finding Nemo / The Incredibles)  delivers a universal story of gender identity and gender equality through the story of a little cisgender female who identified as a boy. Marrying current technology with the appeal of ink and watercolor illustrations the team brings forth sweetly real characters with nuanced movements and stirring emotions, a poignant script, perfect pacing and a beautifully hopeful soundtrack. Story/Executive produced by Pete Barma. Music by Daytime Emmy-nominee Jake Monaco.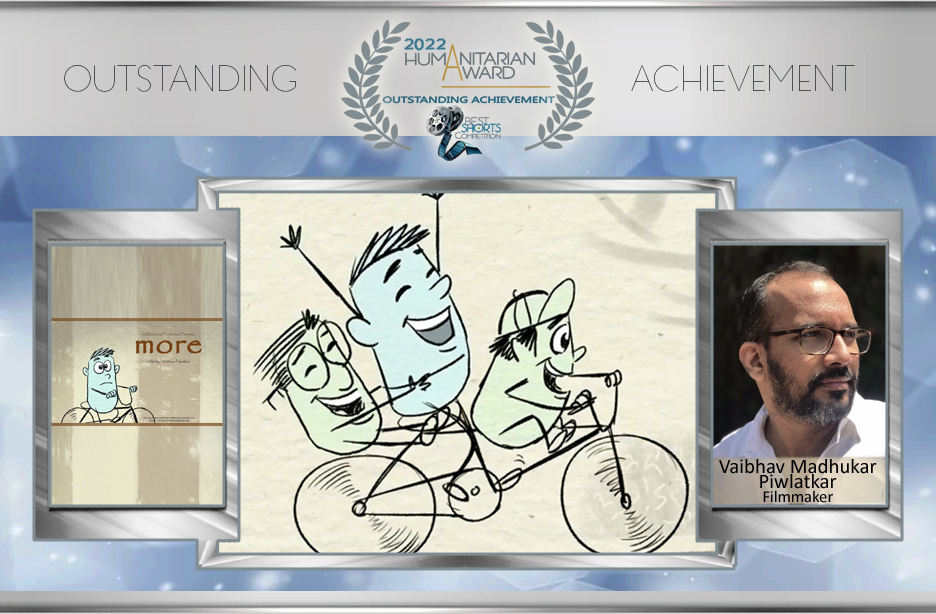 Vaibhav Madhukar Piwlatkar (India), MORE, Animation – Veteran animator Piwlatker's film delivers his belief that animation is not about moving images but it is about moving audiences. A charming and captivating animation with a potent message for our world. Enchanting little characters bring to life the questions of what is truly important in life and enjoying the moment. True happiness is not a destination but it is a journey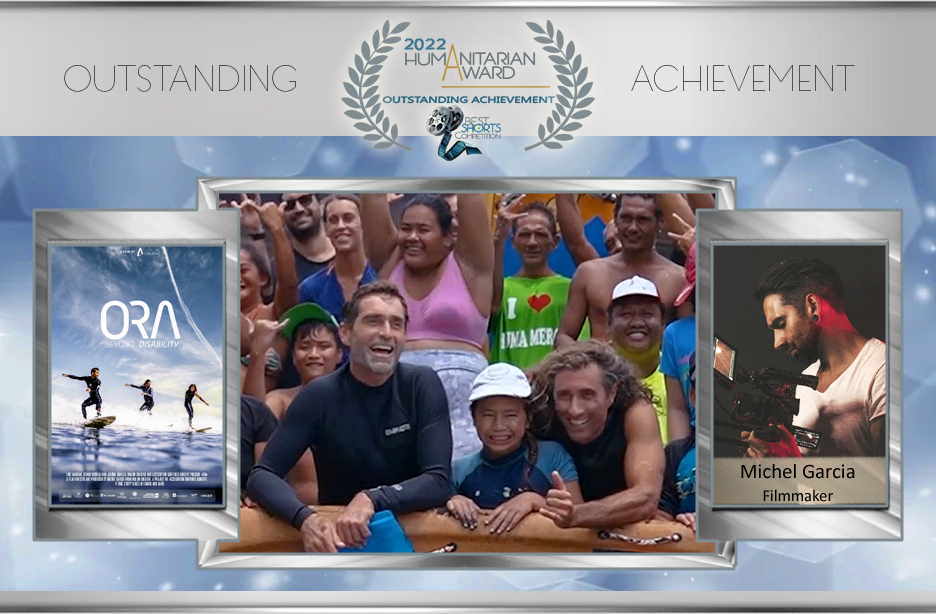 Michel Garcia (France), Ora, Doc Short – Garcia's exceptionally crafted doc features Éric Dargent, Jérôme Bonellli and Benoît Moreau, men with their own "handicaps" and a shared love of surfing and changing lives. Deft direction, exceptional editing and compelling fresh soundtrack support beautiful cinematography and an emotionally pitched story-telling. Inspiring in every way. Avalon Creative.
John Suits (USA), Dystopian Folktales, Music Video – In a dystopian future, two marauders battle for survival. Sweeping, beautiful cinematography and expert sound design create the perfect setting for a dystopian future reality and the battles that must be fought against this harsh landscape and gut-wrenching personal realities. A compelling and ultimately gut-wrenching short with an important message for today.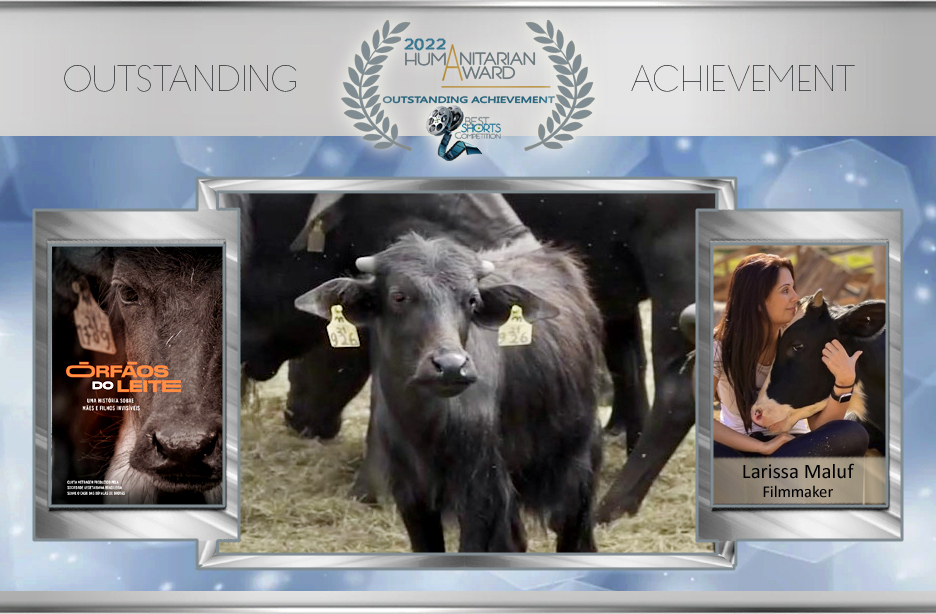 Larissa Maluf (Brazil), Milk Orphans – A story about forgotten mothers and children, Documentary Short, Contemporary Issues / Awareness Raising – A story about "forgotten" cows and calves from the dairy industry who were intentionally and inhumanely left to die.  An unflinching look at the atrocities of the animal consumption industry and an invitation to explore compassion and beliefs.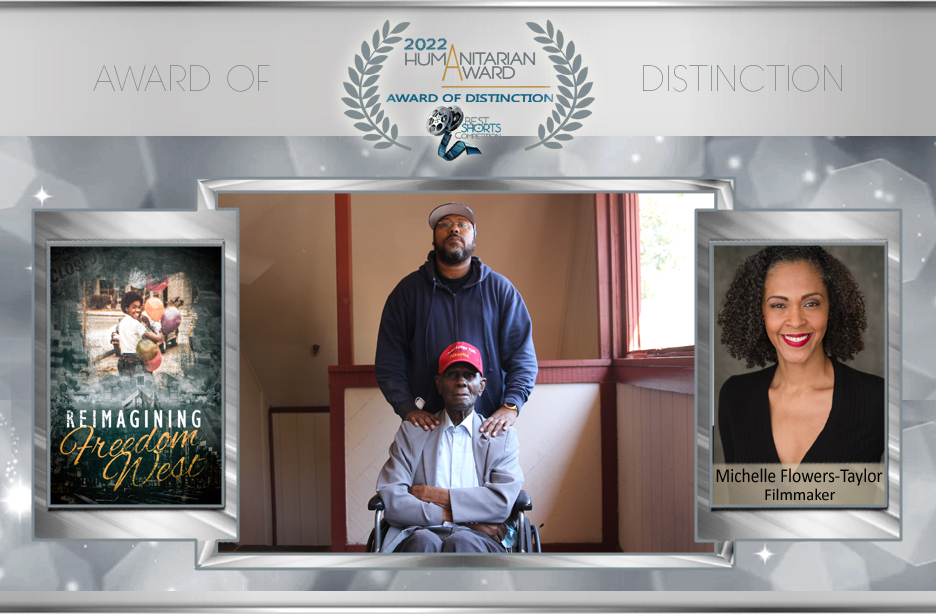 Michelle Flowers-Taylor (USA), Reimagining Freedom West, Special Purpose Production – With narration by Humanitarian Academy Award-winner Danny Glover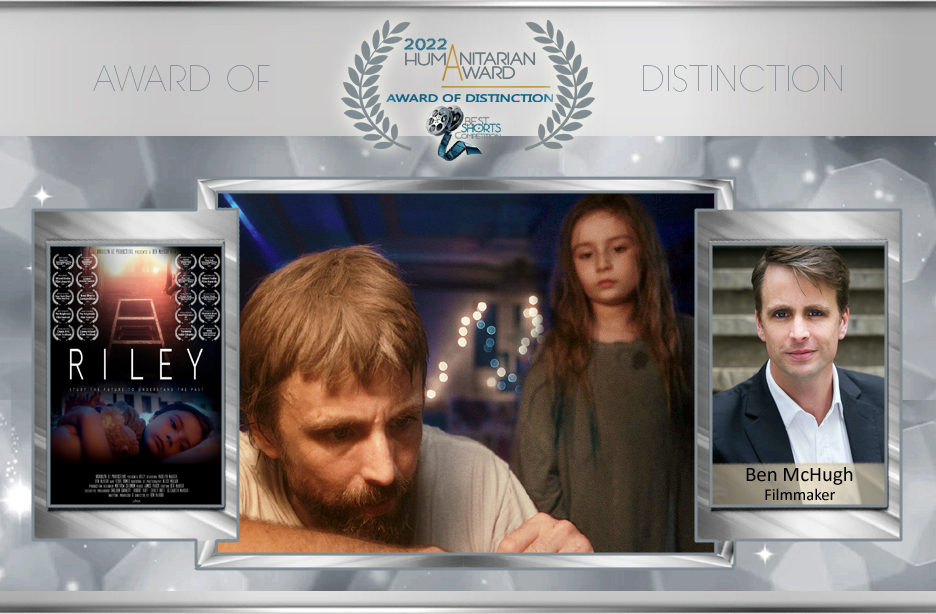 Ben McHugh (USA), Riley, Film Short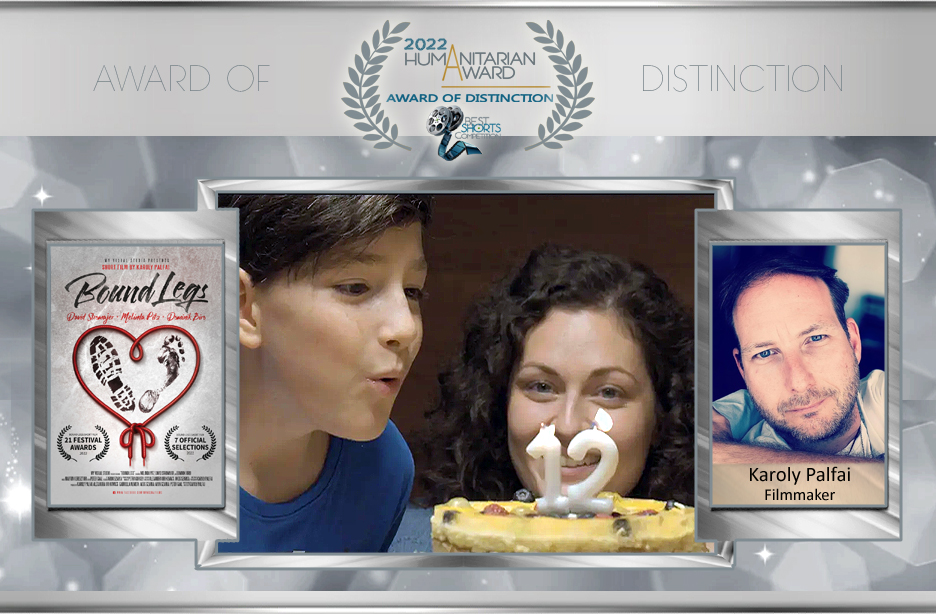 Karoly Palfai (Hungary), BOUND LEGS, Film Short

Elliot V. Kotek (USA), More Than, Public Service Programming
Carol Freeman (Ireland), Coming Home, Commercial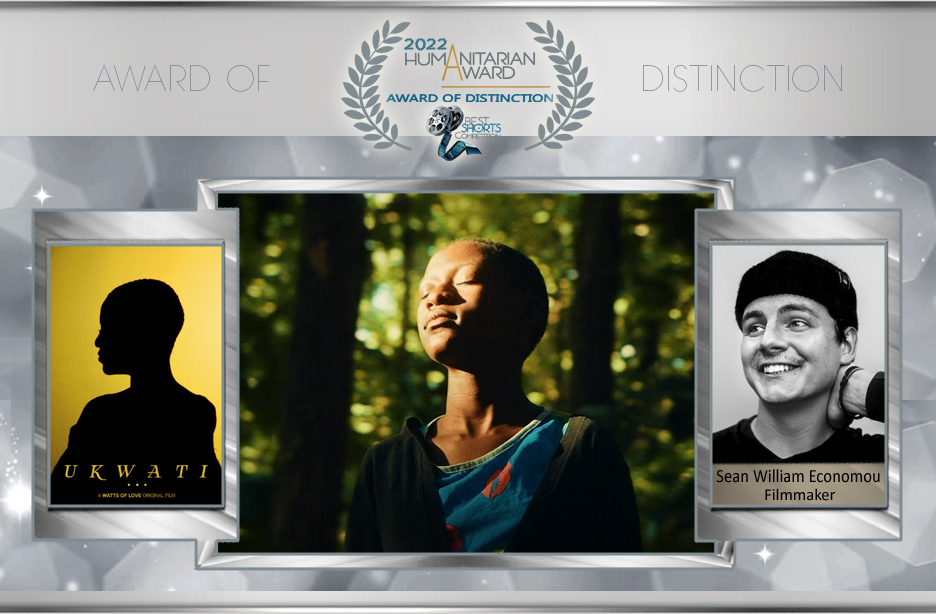 Sean William Economou (USA), UKWATI // The Wedding, Commercial / Infomercial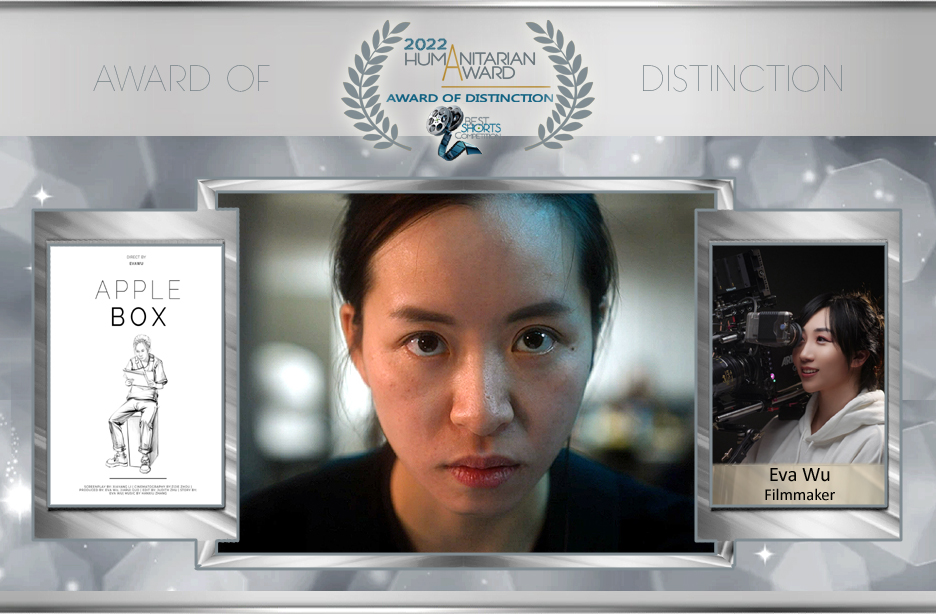 Eva Wu (USA), Apple Box, Film Short (student)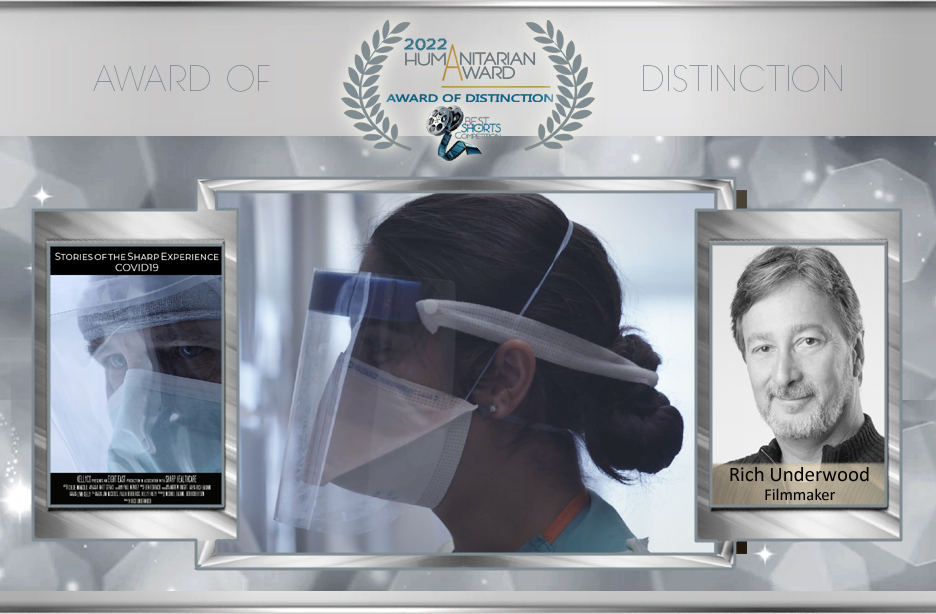 Rich Underwood (USA), The Sharp Experience – COVID, Television – Program Series
Gregory Earls (USA), Life Drawing, Special Purpose Productions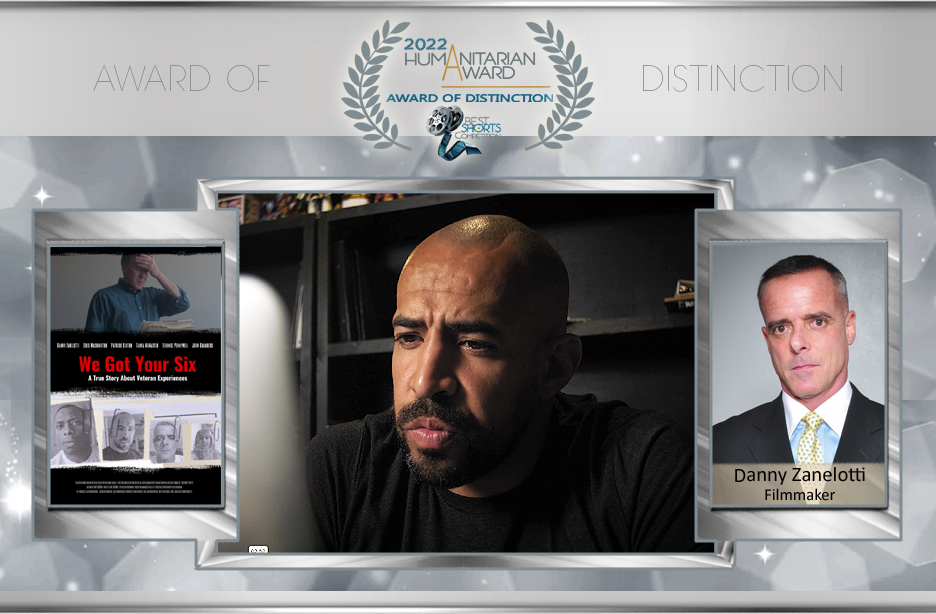 Danny Zanelotti (USA), We Got Your Six, Film Short, Disability Issues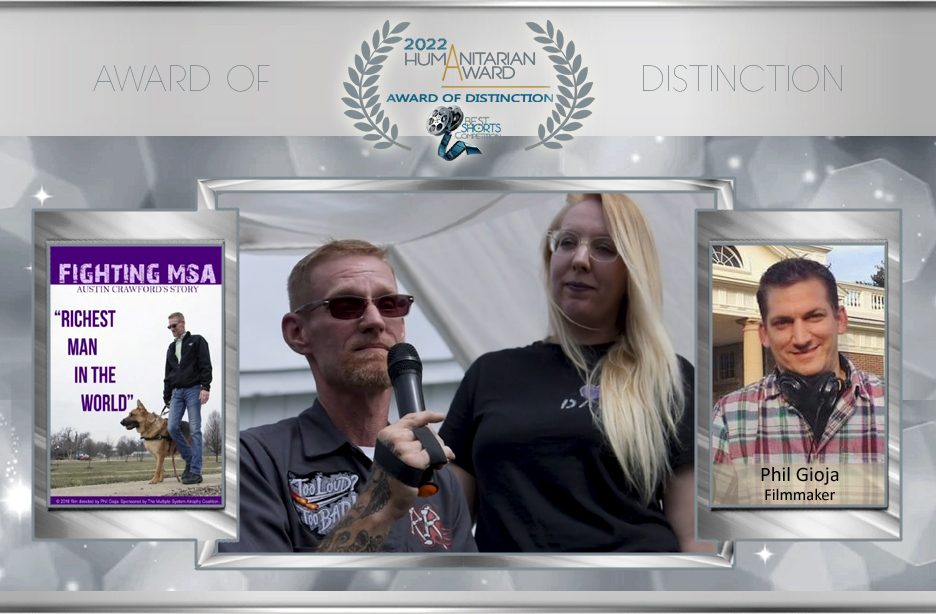 Phil Gioja (USA), Fighting MSA Austin Crawford's story, Disability Issues, Contemporary Issues / Awareness Raising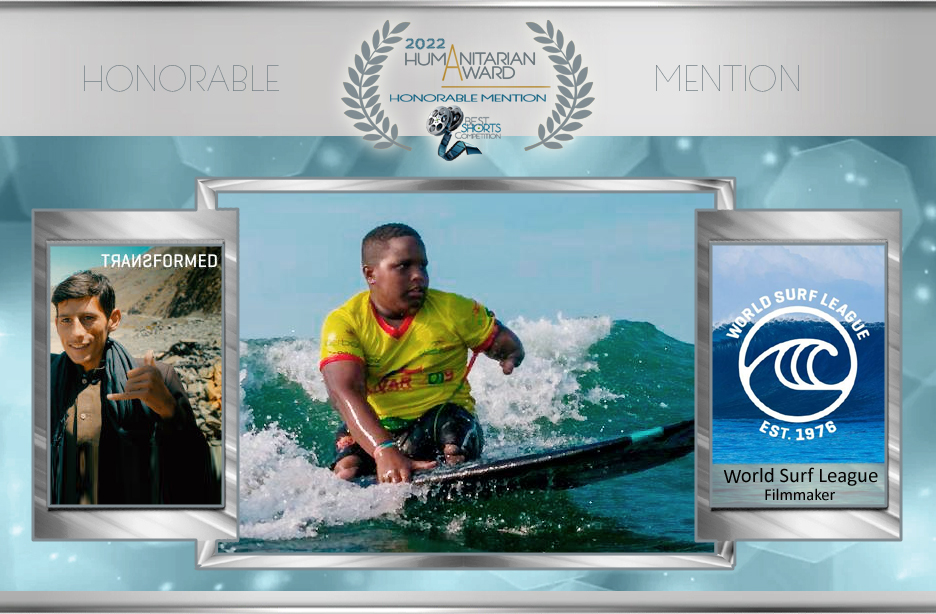 World Surf League WSL (Global), Transformed, Web Series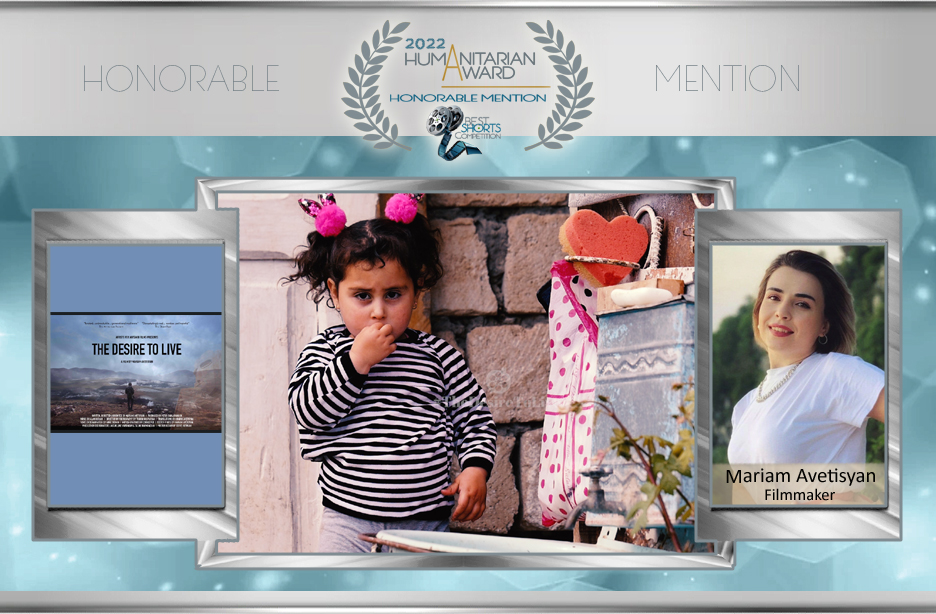 Mariam Avetisyan (Armenia), The Desire To Live, Contemporary Issues / Awareness Raising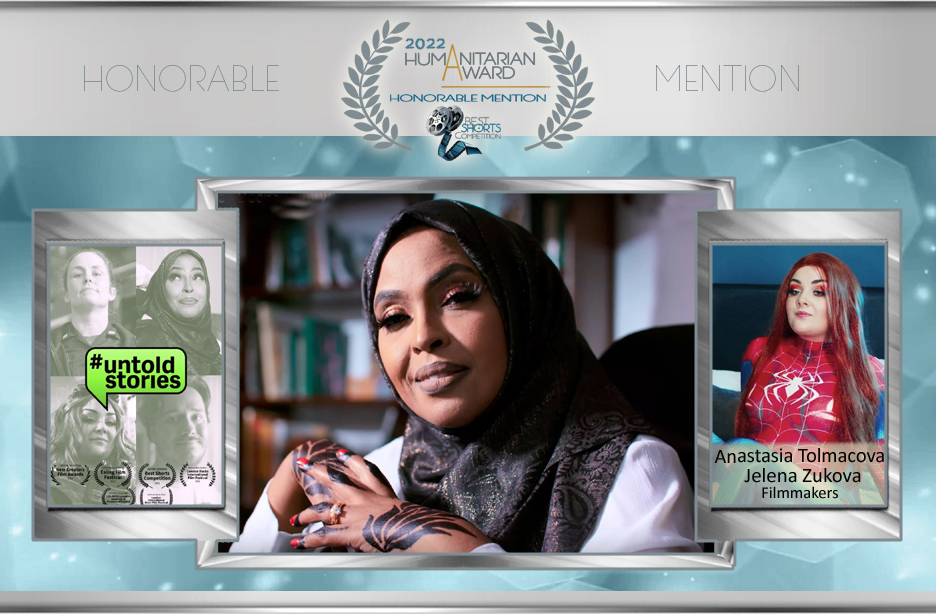 Anastasia Tolmacova and Jelena Zukova (United Kingdom), Untold Stories, Women Filmmakers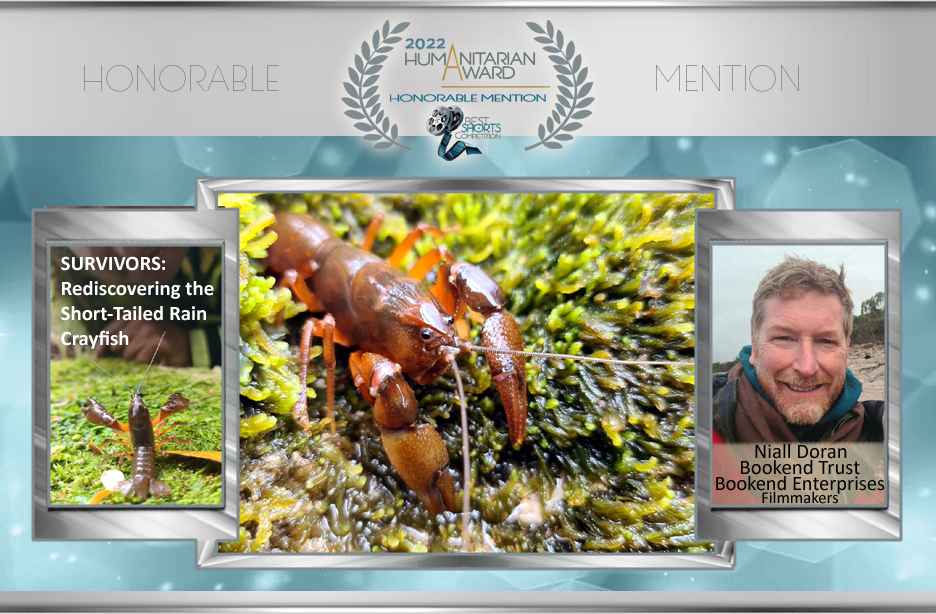 Niall Doran, Bookend Trust/Bookend Enterprises (Australia), SURVIVORS: Rediscovering the Short-Tailed Rain Crayfish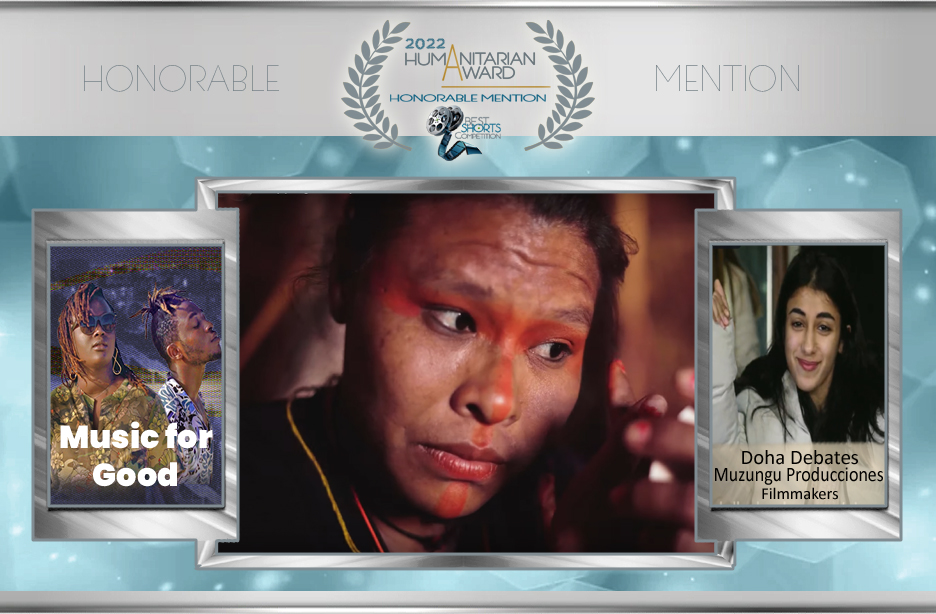 Doha Debates (USA), Music for Good, Liberation / Social Justice / Protest, Use of Film / Video for Social Change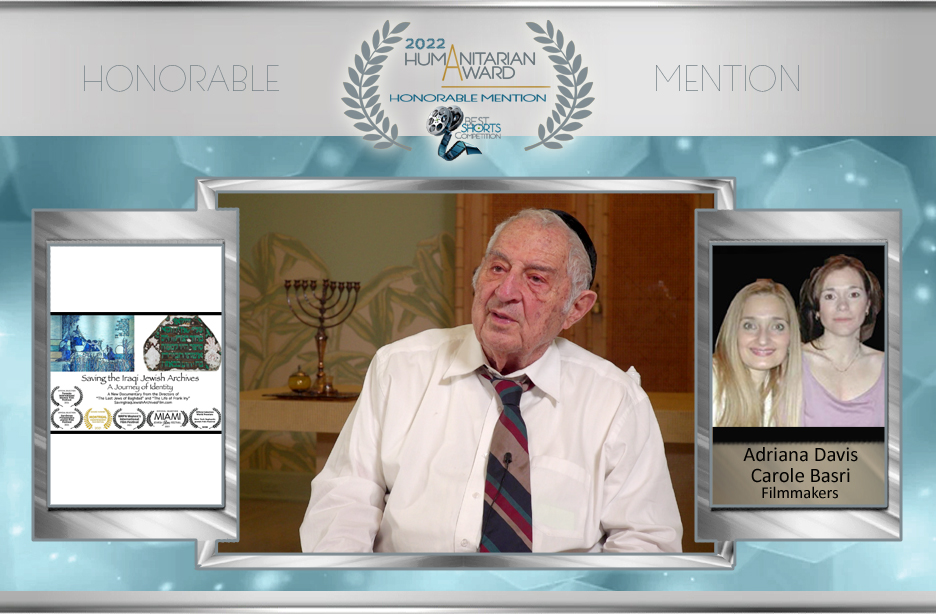 Adriana Davis and Carole Basri (USA), Saving the Iraqi Jewish Archives: A Journey of Identity, Jewish, Contemporary Issues / Awareness Raising
Margarita Faneitte (Spain), VIRIUM, LGBTQ+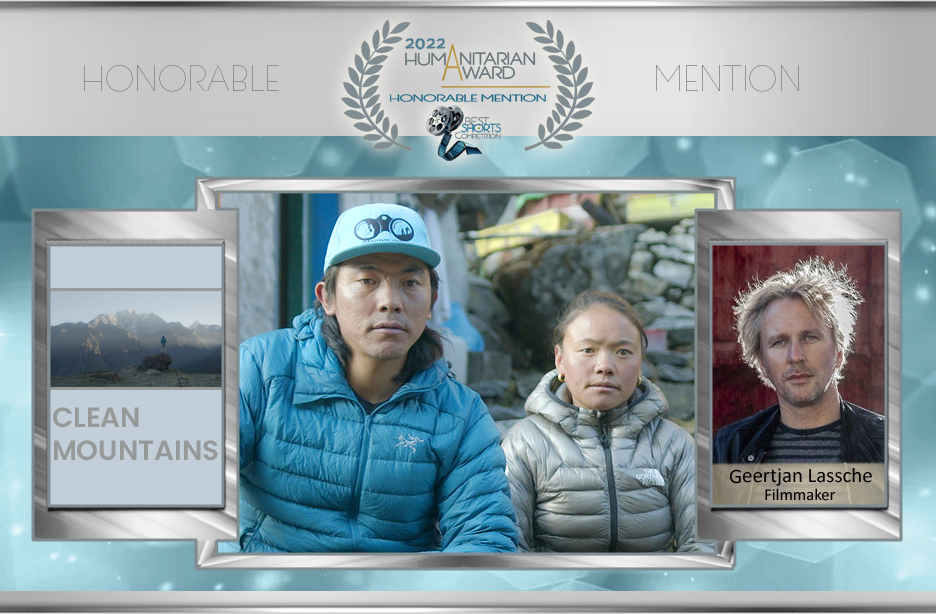 Geertjan Lassche (Netherlands), CLEAN MOUNTAINS, Documentary Short
Rani Khanna (United Kingdom), More Than Blood, Educational / Instructional / Training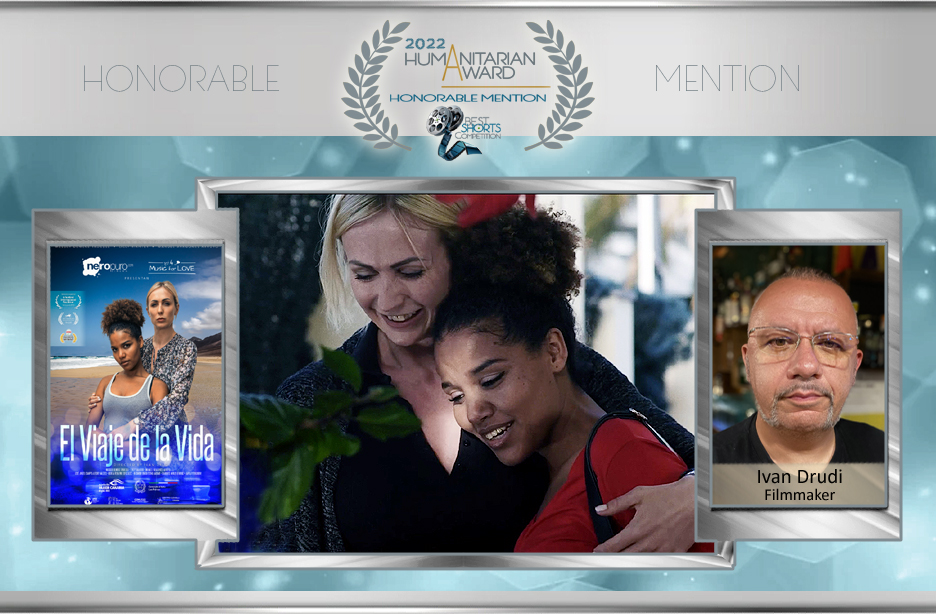 Ivan Drudi (Spain), The Trip of Life – Episode 1: Racism, Liberation / Social Justice / Protest