2015 HUMANITARIAN AWARD WINNERS
The Humanitarian Award honors filmmakers who are bringing awareness to issues of Ecological, Political, Social Justice, Health and Wellness, Animals, Wildlife, Conservation and Spiritual importance. Congratulations to this year's illustrious winners who are committed to making a difference in the world. To read more about the award click here:


My Enemy, My Brother – Ann Shin, Director
My Enemy, My Brother, Hannah Donegan – Producer (Canada), Film Short – The real life story about two former enemies who become blood brothers for life.  Zahed Haftlang was an Iranian boy who ran away from home to join the army. Najah Aboud was a 19-year old Iraqi who had been conscripted to fight in the war, leaving behind his wife and son. Both men fought in the Iran-Iraq war where Zahed finds Najah injured in a bunker and decides to risk his own life to save him. Zahed kept Najah alive for days, after which Najah was finally taken as a prisoner of war. They don't see nor hear of one another for 20 years until one day they meet by sheer coincidence in Vancouver. An affirmation of humanity that cuts across political borders by veteran documentary director Ann Shin.  Made the Academy Awards short list of ten films vying for the Best Documentary – Short Subject.


Eyes of St John, Carlo Nero (United Kingdom), Documentary Short – Produced by Oscar, Emmy and BAFTA winner Vanessa Redgrave, 'Eyes of St John, directed by Carlo Nero, highlights the tireless effort made every day, across the Israeli-Palestinian divide, by the St John team of staff who provide vital eye care in a region of the world where blindness is ten times higher than in the West.' A model of humanity breaking the barriers of race, religion and political beliefs.
Pretty Boy, Cameron Thrower (USA), Film Short – Sean is taken to a motel and is given a prostitute for his 18th birthday by his father. He must sleep with her to "fix" his questionable homosexuality. Aside from acceptance, "Pretty Boy" is about confidence, finding an inner strength, and being who you are meant to be.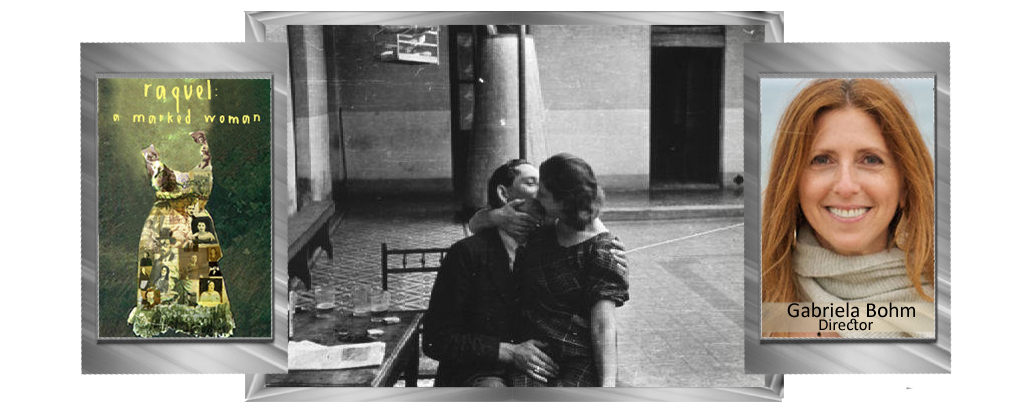 Raquel: A Marked Woman, Gabriela Bohm (USA), Documentary Short – Raquel's story is from another time, but resonates today:  a mother, torn from her children and tricked into prostitution. In the early 20th century, thousands of Eastern European Jewish women were lured to Argentina and forced into prostitution. Others gave up. Not Raquel. Bravely, she exposed her oppressors.
The Enye Experience, Henry Ansbacher (USA), Documentary Short – The Enye (ñ) Experience explores the distinct, shared experience of 16 million people living in the U.S. today called Enyes (ñ)s. They are first generation American born Latinos with at least one parent from a Spanish speaking country. A central theme of many Enyes' experience is not feeling fully connected with either the mainstream American culture, or with the culture of their parent's country of origin. With actor Luis Guzman.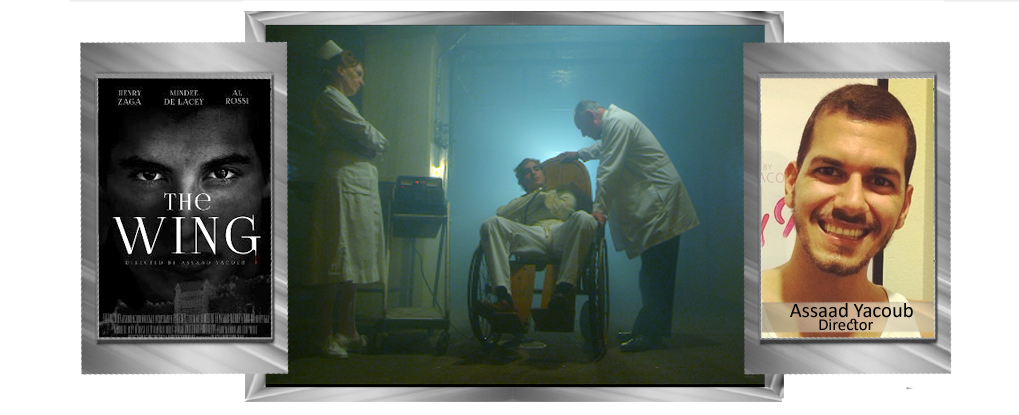 The Wing, Assaad Yacoub (USA), Film Short – The Wing is a thriller about a teenage boy in Texas in the 1950's that gets caught by his parents for being homosexual. After being forced into a mental institution by his own family to be 'fixed', Christopher must keep his wits through agonizing experiments in order to escape with his life.
Clan, Michael Larissa Behrendt (Australia), Film Short, LGBT – An Australian Aboriginal man's remarkable life is told in his own words – from neglected child to national rugby player.  A poetic and beautifully shot first-person testimonial of bravely coming out and in the end ultimately thriving – impactful in its poignant simplicity.
When A Flame Stands Still, Michael Mike Canon (USA), Film Short (student) – In the midst of the Holocaust, a young couple hides in two claustrophobic bunkers that are only a wall apart. Unable to see, hear, or TOUCH one another–and with only a lamp to soften their darkness–they reminisce about their love story of the past, from when they first met, to the time they separated.

Fragile Legacy, David Brown (USA), Documentary Short – As scientists around the globe struggle to understand the impact of changing ocean chemistry and temperature, marine biologist Drew Harvell and filmmaker David Brown are on a global quest to film living examples of the Blaschka collection of blown glass representations of sea life, comparing today's sea with that of the Blaschka's time. The film is a celebration of human ingenuity and our potential to innovate our way out of the environmental crisis we face.  Narrated by Emmy and Golden Globe winner Ted Danson.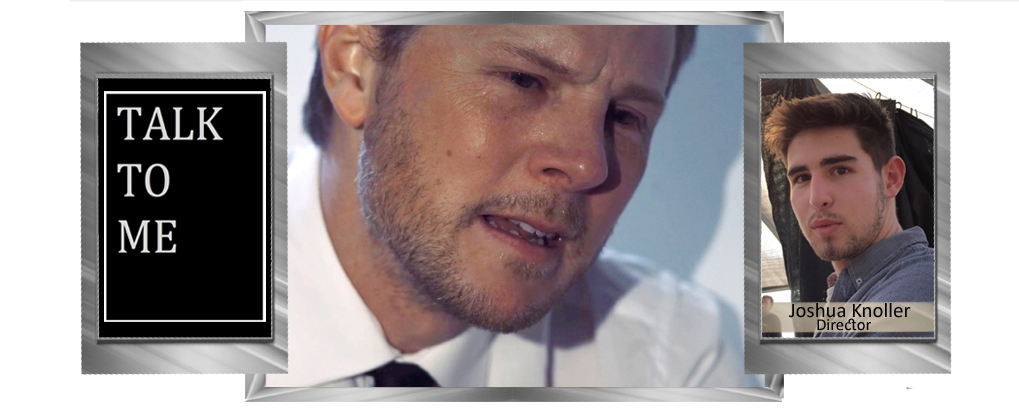 Talk To Me, Joshua Knoller (USA), Film Short (student – 17 yrs and under) – A troubled Father and his son have become distant from each other since the death of the Mother almost a year ago. An argument over the son's grades results in the Father confiscating his phone. When the phone rings The Father answers and finds a suicidal girl calling for help. He must delve deep within himself to find the answers in order to save this girl, ultimately changing his life forever. With an honest and emotional performance by Shane Johnson (Saving Private Ryan, CSI, Private Practice).
Nostalgia, Sofia Maya Dawoudi (Netherlands), Documentary, Animation – A musical journey through the story of the Syrian revolution starring two children, a boy and a girl. A mix of live footage and 2D animated characters tell the tale with emotion.
Salmo Trutta Lacustris, Daniel Göz (Germany), Documentary Short, Wildlife – A beautiful documentary about the spawning ritual of the rare and highly endangered European lake trout. The artistically shot film documents the migration and the entire complex spawning ritual of these rare and highly endangered salmonids as never filmed before including the lake trout releasing her eggs and a male behavior never documented before in scientific papers or film.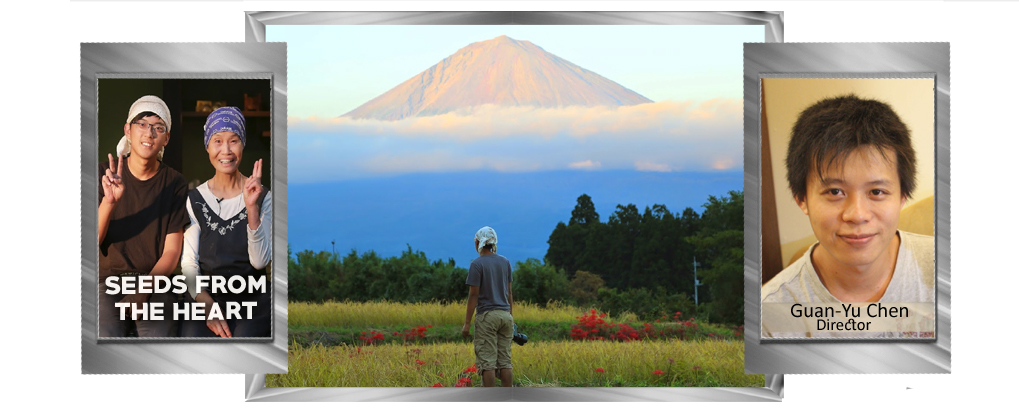 Seeds From the Heart, Guan-Yu Chen (Taiwan), Documentary short – An agricultural student embarks on a journey from his home town in Taiwan to mainland Japan to learn more about modern agriculture. In addition to techniques he has never seen before his journey takes him deeper into himself as he meets a community who believes the most important thing in farming, and in life, is living from your heart.
Invincible, Frederick Kroetsch (Canada), Film Short – INVINCIBLE is a biographical series that offers a frank examination of the challenges faced by disabled Canadians. How do you paint without arms? How do you catch criminals from a wheelchair? Can you sail a boat without limbs? Follow Daniel Ennett, a quadruple amputee, as he explores art, work and sports in the disabled community.