Best Shorts Humanitarian Award:
The goal of the Humanitarian Award is to honor filmmakers who are bringing awareness to issues of Ecological, Political, Social Justice, Health and Wellness, Animals, Wildlife, Conservation and Spiritual importance.  Each year Best Shorts Competition bestows a Humanitarian Award to a deserving filmmaker who is committed to making a difference in the world.

2013 Humanitarian Award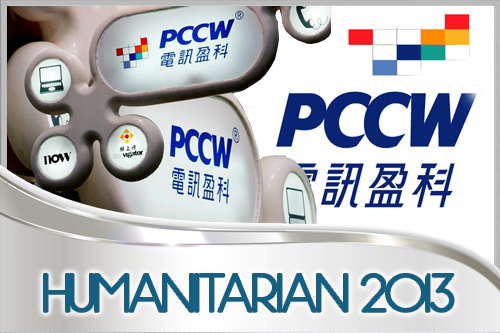 The 2013 Humanitarian Award goes to the China News Team at PCCW / NowTV, Their exemplary work includes three fine documentaries that address the plight of individuals confronting extreme adversity.

The documentary, China's National Sports System reveals how medal-winning athletes are seriously deformed during training and how much-needed prize money is often withheld for up to ten years. As many as 4,000 athletes still wait for financial settlements from their country, condemning many to poverty. 
Cancer Village exposes the plight of over 200 villages across the country that have suffered disproportionately from cancer by eating and drinking contaminated fish and water expelled by chemical printing and dyeing factories. 
Environment War spotlights a pristine paradise once known as the Village of Longevity, whose waterways are now contaminated with sulfuric acid, arsenic, zinc, cadmium and other cancer causing chemicals.  To learn more about these fascinating programs  click here:

2012 Humanitarian Award
The 2012 Humanitarian Award goes to Patricia Sims and Michael Clark, who produced a documentary about saving Thailand's elephants. Poignant and powerful, Return to the Forest, reveals with unsettling realism the plight of elephants in a region that once depended on these loving animals for survival.
Nearly a century ago, there were over 100,000 elephants in Thailand. That number has shrunk to just 4,000.
A super keystone species and forester, elephants contributed to the forest's ecology for twenty million years. Today, the link between the elephant and forest is broken. Fortunately, plans are underway to re-introduce elephants to the forests, allowing them to roam freely in special sanctuaries. Return to the Forest reminds us that elephants are gardeners of the forest, contributing to seed dispersal and creating trails for other creatures. Set free, they form social groups. The film underscores the point that every hour, something becomes extinct on Earth. In Thailand, that could include elephants in just thirty years. To learn more about this incredible documentary click here:

2011 Humanitarian Award
Best Shorts 2011 Annual Humanitarian Award goes to filmmaker Lauren Shaw for her film, A Drop In The Bucket. Her film highlights the need for clean drinking water in rural villages around the word and those who help make that possible.
This film is a timely, hopeful and lyrical tale about people reaching across international boundaries to help provide clean water in rural Cambodia. Michelle Harris, host of the television program Alive & Well, said, A Drop in the Bucket provides a wake-up call to the world about the need for all people to have access to water and the impact it makes on their lives." It explores bringing fresh, clean water to rural Cambodia, a cause near and dear to Shaw's heart. Within the film, viewers become aware of the contemporary struggles of the Cambodian people as they endeavor to recover from the horrors of mass genocide.  To learn more about this poignant film click here.