Attention Humanitarian Award Winners: 
By request of our filmmakers – beginning in 2016 we will be offering the opportunity to purchase the Best Shorts Humanitarian Statuette for all award levels.
Grand Prize Winner:
The Grand Prize winner will receive one complimentary statuette.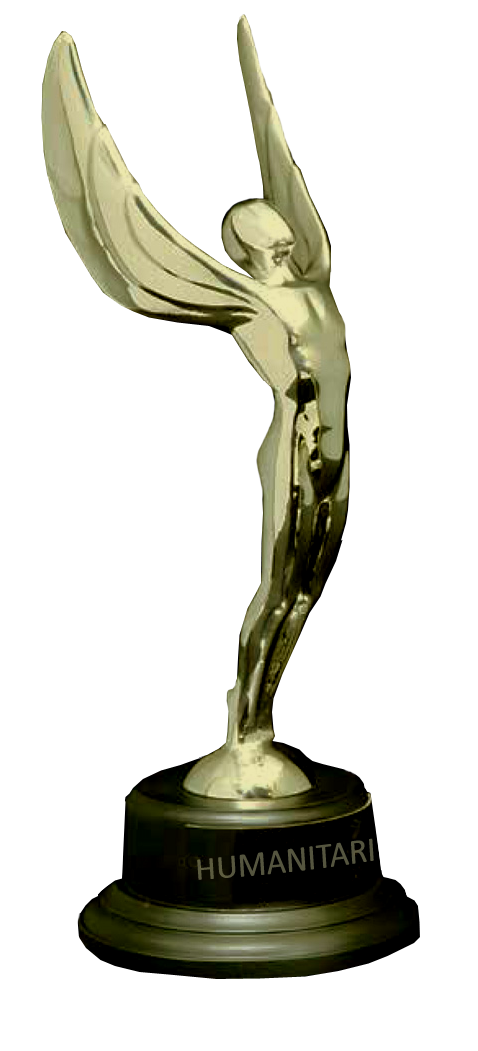 Statuette Details:
The Best Shorts Humanitarian Statuette is a 24K gold-plated statue mounted on a round based in a black nickel finish.  A beautiful figure of winged achievement it is truly grand!  Standing 16 1/4 inches tall (41 cm) it is a bold statement and perfectly represents the accomplishments of a Humanitarian Award.
The Humanitarian statuette is manufactured by the company that makes the world's most prestigious and celebrated awards, the world-famous Oscar!  Nothing but the best for our filmmakers.
The statuette is truly a work of art.
See the Statuette:
Click on the image of the statuette on the left to enlarge .
Pricing and Packaging:
The pricing is $375 USD per statuette
Shipping is free in the USA and $65 for other countries.
It arrives in a gift box surrounded by additional packing material.  Our team will ensure that you can track the package once it has shipped from the factory.
Please allow 4 – 6 weeks for delivery.
Order Your Statuette:
Online order form HERE: