2016 HUMANITARIAN AWARD WINNERS
The Humanitarian Award honors filmmakers who are bringing awareness to issues of Ecological, Political, Social Justice, Health and Wellness, Animals, Wildlife, Conservation and Spiritual importance and combining that with quality film making craft. Congratulations to this year's illustrious winners who are committed to making a difference in the world. To read more about the award
To read more about the award CLICK HERE:


  Generation Hope – Charles Kinnane / Mary's Meals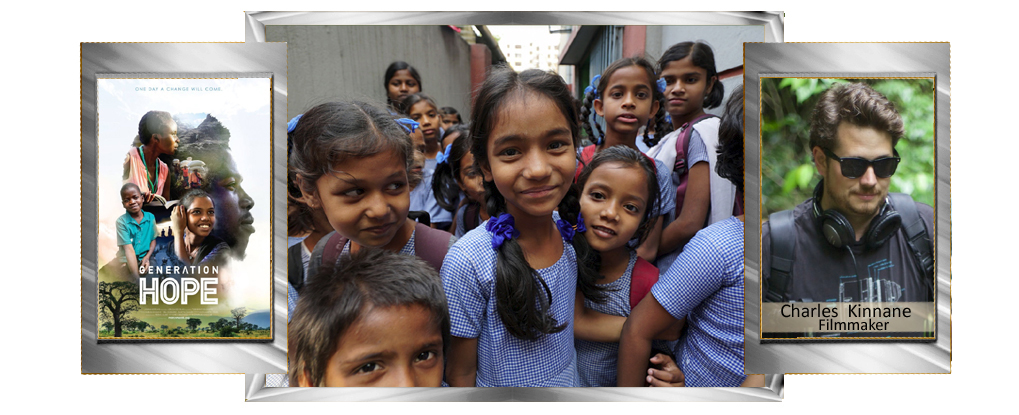 Generation Hope, Mary's Meals, Charles Kinnane (United Kingdom) – Millions of children around the world will never have the chance to fulfill their potential. Hungry and out of school, they miss out on the opportunity to learn, play and work towards a better future. Mary's Meals is an organization changing that – providing more than one million of the world's poorest children with a meal every day. In this uplifting film, meet some of the young people who have experienced the extraordinary difference a daily meal and an education make. They're part of a new generation which is beginning to find its voice capable of being the change agents to lift their communities out of poverty. They are Generation Hope. Filmed on location at Mary's Meals' projects in Malawi, Haiti and India.


Faces of Santa Ana, Daud Sani, Retina Cam Productions (USA) – The story of an inspired painter, Brian Peterson, whose journey of love started with the befriending of a homeless man in his neighborhood in Santa Ana but grew into something greater than he had ever imagined.
IMMUNITY, Alyn Darnay (USA) – In 1942 in a small interrogation room at Auschwitz, a deadly game is being played out by a Jewish teacher and her former student. Her once most prized pupil has now become her tormentor. Will he execute his heinous plan to make himself immune to his humanity by torturing her little by little each day? Which runs deeper, his humanity or his desired immunity to it?
100 Steps, Shahnawaz Zali and Yazan Abughaida, Northwestern University in Qatar (Qatar) – At a young age, Abdulla was taken in by a local religious figure and school principal, Maulana Abdul Rahman. Now thirteen years old, Abdulla learns that his school is a front for a radical Islamist recruitment camp. Suddenly, Abdulla must choose between either doing what he is told, or turning against the man who raised him.  A 2016 Student Academy Award nominee.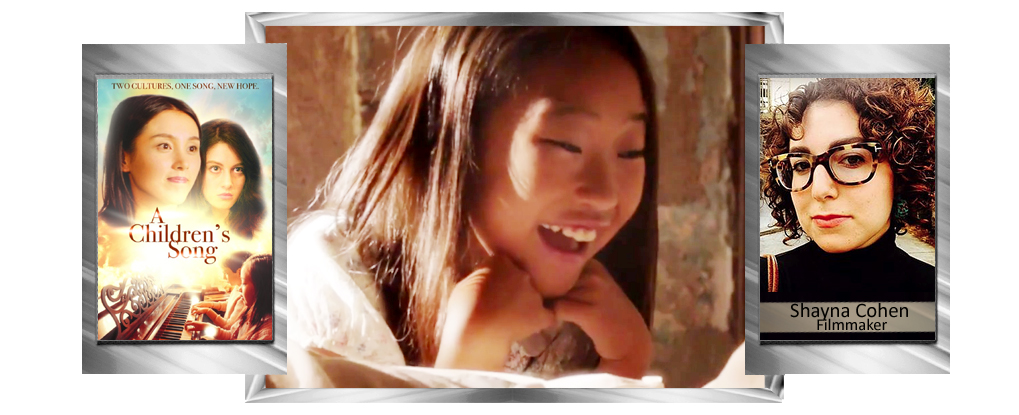 A Children's Song, Shayna Cohen (USA) – When two students competing for a music scholarship discover that their original compositions are based on a single family song, both are determined to prove ownership, leading them to uncover the long lost true origin of the melody: a story of salvation and hope when over 20,000+ Jews emigrated to Shanghai during WWII.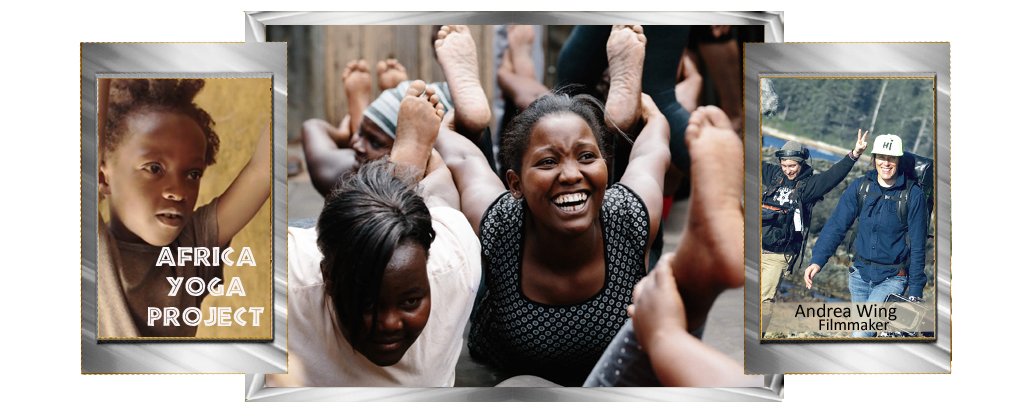 Africa Yoga Project, Andrea Wing (Canada) – Having grown up in the slums of Nairobi, Millie & Patrick faced violence, crime, and despair. At vulnerable points in their lives, they were introduced to yoga through the Africa Yoga Project. Jian, a youth worker from Canada, travels to Kenya to meet up with to Millie & Patrick who help him to discover the transformational effect of yoga.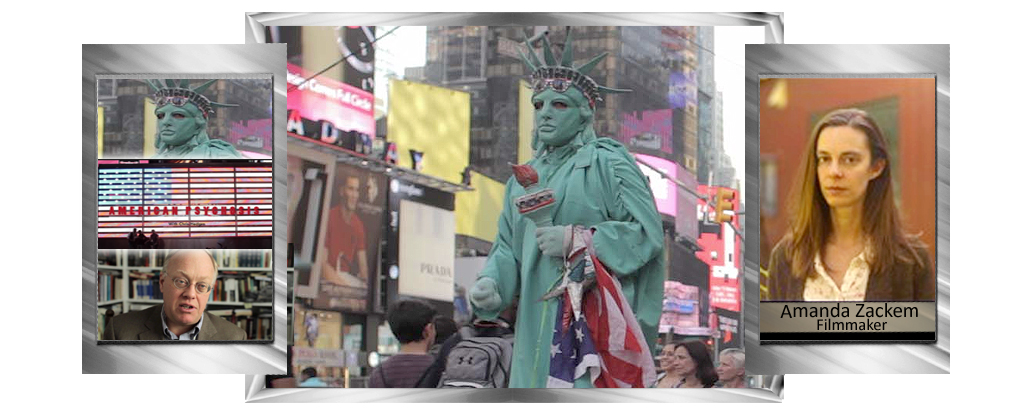 American Psychosis, Amanda Zackem (USA) – Pulitzer Prize winning Journalist, Author and Activist Chris Hedges, discusses modern day consumerism, totalitarian corporate power and living in a culture dominated by pervasive illusion.
Code Oakland, Kelly Amis (USA) – 'Code Oakland' examines the evolution of Oakland through the eyes of social entrepreneurs determined that youth of color not be left on the sidelines as Silicon Valley expands into the city that is home to the second largest black community in California.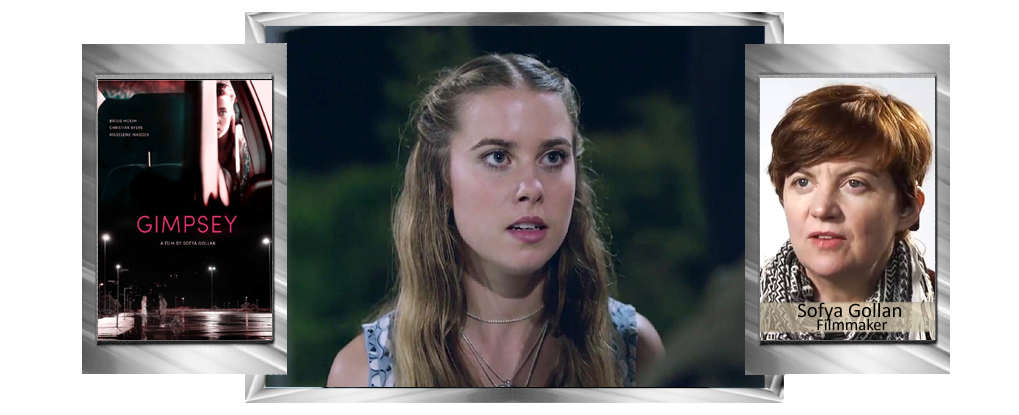 Gimpsey, Sofya Gollan (Australia) – Gemma has a gimp leg. Her best friend calls her Gimpsey – a crippling in-joke wearing thin.Gimpsey is a young disabled woman abandoning a toxic best-friendship when she meets the boy her best friend is crushing on.  A tale of friendship, disability, respect and ultimately self love.
Marine Life, Yang Shou-yi and Tseng Hsun-yi (Taiwan) – We visit the Lamay Island to the west of Taiwan and study the green sea turtles as well as the special crabs living in the hydro-thermal vents. On the Orchid Island to the east of Taiwan, we observe the unique lives of sea snakes, and in Kenting, we witness how the strength of corals helps in their own revival and conservation.
My Name is Grace, Jade Chamberlain (Australia) – An Australian drama set in the 1970's. An extremist Christian couple are forced to question the morality of their routine lifestyle as the loving and bold nature of a little girl changes everyone's lives.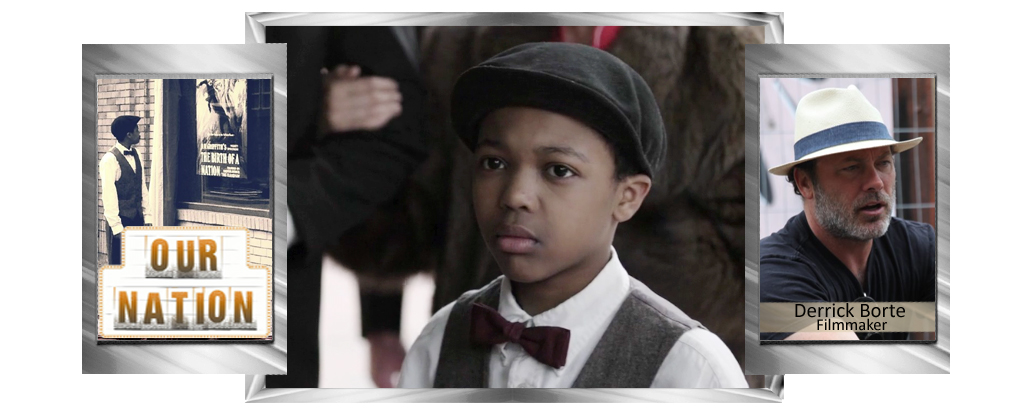 Our Nation, Derrick Borte (USA) – Douglas, a young African American boy living in Norfolk in 1915, is forced to come to terms with racism not only on the silver screen, but in his own life, when he attempts to see the newly released film 'The Birth of a Nation' at an all-white theater.
Rangers of the Reef, Brady Valashinas (USA) – A group of dedicated local rangers in Indonesia work to protect the world's most bio-diverse marine ecosystem from the threats of illegal and destructive fishing in a "No Take Zone" created as a response to an increase in destructive fishing practices. Together, they assembled and trained a local group to enforce these newly protected waters. Ten years late they continue their patrol.  With stunning footage from Emmy-winning cinematographer Shawn Heinrichs.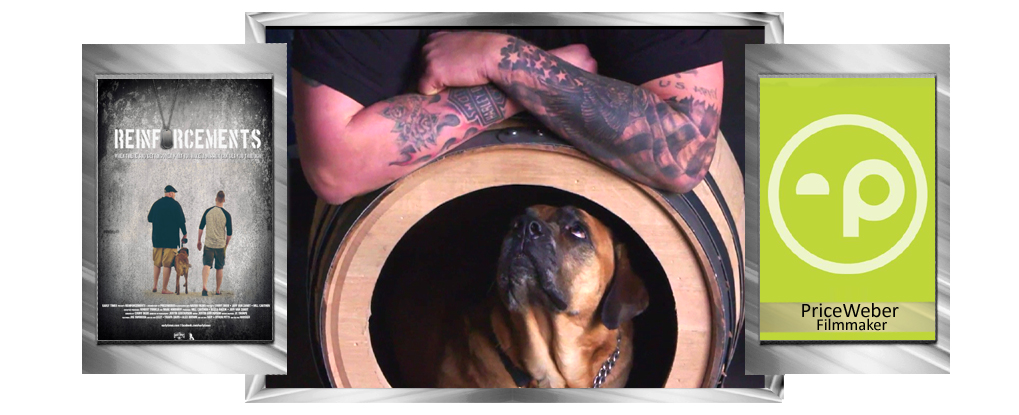 Reinforcements, PriceWeber (USA) – Explores the relationship between our military heroes and the heroic K9s who assist them as they recover from PTSD. "Reinforcements" follows the journey of two U.S. veterans as they seek answers about their past, their future, and how service dogs can provide hope in dealing with Post-Traumatic Stress Disorder (PTSD).
The Carer, Christine Parker (United Kingdom) – Ari, a sophisticated and urbane gay man, moves into a Care Home and encounters Beau, the beautiful, heterosexual, illiterate former thief who is now his Carer. Their unlikely meeting changes the future for both of them.
The Ghost People, Martyna Wojciechowska (Poland) – They're called zeroo zeroo, 'ghost people'. The Tanzanian belief in the magical properties of the albinos leads witch doctors to make potions from their flesh, which are supposed to bring luck and wealth. It's a lucrative business and the albino people have become prey, with women and children being especially at risk. The only solution of the government is placing albino children in special enclosed facilities.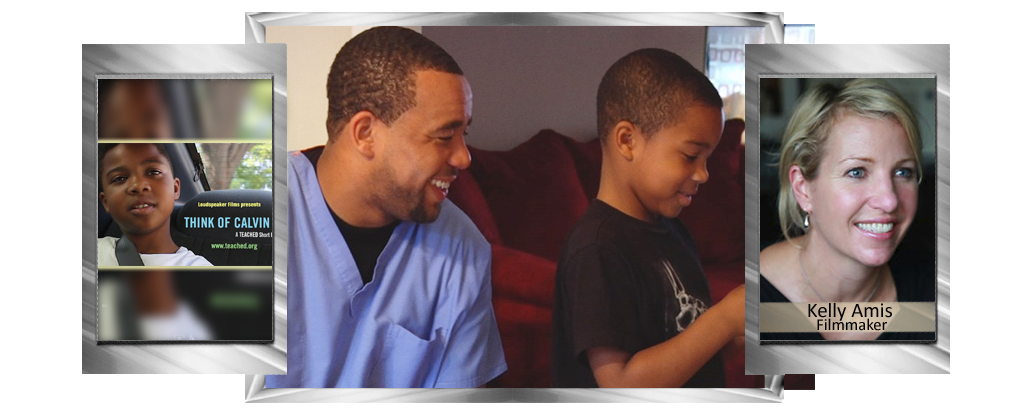 Think of Calvin, Kelly Amis (USA) – On a Friday night after a long week at work, Calvin Davis joined a family gathering while his boys rode bikes around the block.  When police followed his fifteen year-old home, pulling on gloves as they approached the teenager, Calvin intervened to ask "Why? What did he do?" How these questions escalated into a night in jail for a father with no prior record will make you "Think of Calvin" next time you question racial profiling or how America has become the world's most prolific jailer.
Una bellissima bugia, Lorenzo Santoni (Italy) – A child with muscular dystrophy meets a man who claims to have been cured of a similar pathology. They get into a close dialogue, showing the protagonist's life in all its facets. For its part, the unknown guy reveals a shocking truth.
Vertical City, Craig Leon (USA) – With 3 billion more people on earth and limited land, Ken King proposes mile high cities self-sufficient in organic food and clean energy. An 82 year old Chinese-American architect is worried about how billions of people can live on Earth, when we are destroying the planet. Together with the architects of the Louvre and the world´s tallest buildings, he explores his fantasy of future mile-high cities surrounded by nature and natural food.
Womentalk tv – Dr Maya Bhattachanertical, Eunice Olsen (Singapore) – An Emmy-nominated series featuring extraordinary unsung 'sheroines' in Asia. WomenTalk supports gender equality in media and production. Dr Maya Bhattachan's is the first female neurosurgeon in Nepal and her dedication knows no bounds. After the earthquake in 2015, Dr Maya has gone out of her way in helping others, including adopting a baby girl.  Hosted by Eunice Olsen.
Click the banner below to see the Honorable Mention winners: