2017 HUMANITARIAN AWARD WINNERS
The Humanitarian Award honors filmmakers who are bringing awareness to issues of Ecological, Political, Social Justice, Health and Wellness, Animals, Wildlife, Conservation and Spiritual importance and combining that with quality film making craft. Congratulations to this year's illustrious winners who are committed to making a difference in the world. To read more about the award
To read more about the award CLICK HERE:


  Untamed Tongue – Michael Chait / Lance Newton

Untamed Tongue, Michael Chait / Lance Newton (USA) – Untamed Tongue is a reaction piece to social injustice and how the black citizen's image has been misshapen into one of criminality.  The stripped down, emotionally raw film  is designed to inspire art as a means to confront a community's problems and to be heard and seen always intended to be something bigger than its spoken word form, rather designed to encourage reflection, promote acceptance, and advocate for change. Per Lance – we all have power, more power  than we are led to believe and together we are limitless.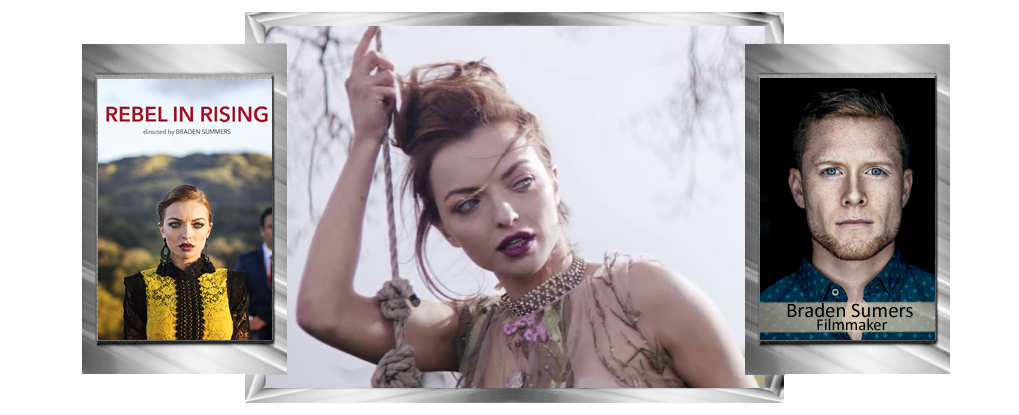 REBEL IN RISING, Braden Sumers (USA) – A stunningly shot, emotionally poignant film starring Clint Eastwood's daughter Francesca Eastwood.  The short is a powerful response to the current political climate, yet is not intended to be a polarizing work of art; instead, this film is meant to be a poetic interpretation regarding the sudden changes we are experiencing in America.
Sisak, Faraz Ansari, Futterwacken Films (India) – Set in the fast-paced environs of the bustling Mumbai local trains, Sisak details a wordless romance that develops slowly and intoxicatingly, nestled in the silences and quiet comforts of the end-of-day train journeys between two men. Emotional, raw and poignant.
PCI Media Impact (USA) – Body of work – PCI Media Impact is a pioneer and world leader in Entertainment-Education and communications for social change for 30 years.  Programs are designed to increase knowledge, change attitudes and facilitate change on some of the most pressing issues of our time. This Humanitarian Award is for their 2017 body of work honoring Sean Southey and the PCI team including This is Who We Are, Violence Against Children in Malawi, 27 Empty School Buses, One World Many Children, Immunization for All, Sin Arrugar (Don't Back Down) and Road to Recovery.
Revelation – the City of Haze, Mao Qichao (China) –  In a dystopian future of darkness and despair, we follow a young child as they age and face the dangers and destruction that are all around. There is no hope in the city, where any dissent is brutally extinguished, and where lives are worthless to the oppressors. An epic story in short format, told with exceptional detail and an ultimate moral to the story.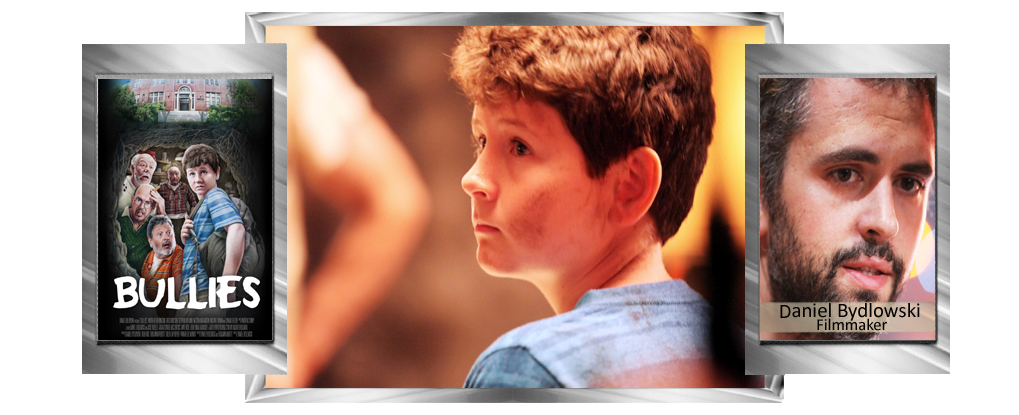 Bullies, Daniel Bydlowski (USA) –  Eugene, a shy 10-year-old boy, is bullied every day until he discovers a secret underneath the school that keeps him safe, for now… Bullies uses story and style to explore the fears and nightmares one experiences and turn them upside down, inside out. It is not about overcoming them, but facing them and dealing with them. Bullying is a sad experience that many children, and even adults, go through. No matter the tools and approaches developed by educators to deal with it, bullying is still very much part of our lives.
Chocolate Moose Media (Canada/Switzerland) – Body of Work – Founded and led by renowned social innovator, director and humanitarian Firdaus Kharas , produces animation, documentaries, videos and TV series designed to educate, entertain, and change societal and individual behavior –  with over 3,600 animated videos in 237 languages in 198 countries.  This Humanitarian Award is for their 2017 body of work including – Violence Against Children in Malawi, The Migrant, I Am Not A Victim, Asbestos Kills, A Plea To My Father and Show You Care, Wear A Pair.

AHope on the Hudson, Restoring the 'Clearwater, Devin Pickering (USA) – Pete Seeger and his unique environmental group, Clearwater, built a boat modeled after those earlier versions to help educate and draw attention to environmental pollutiants then wracking America's First River resulting in some of the country's first environmental laws.  This doc chronicles the restoration of the boat ready to continue it's environmental mission.   From Oceans 8 and executive producer Jon Bowermaster.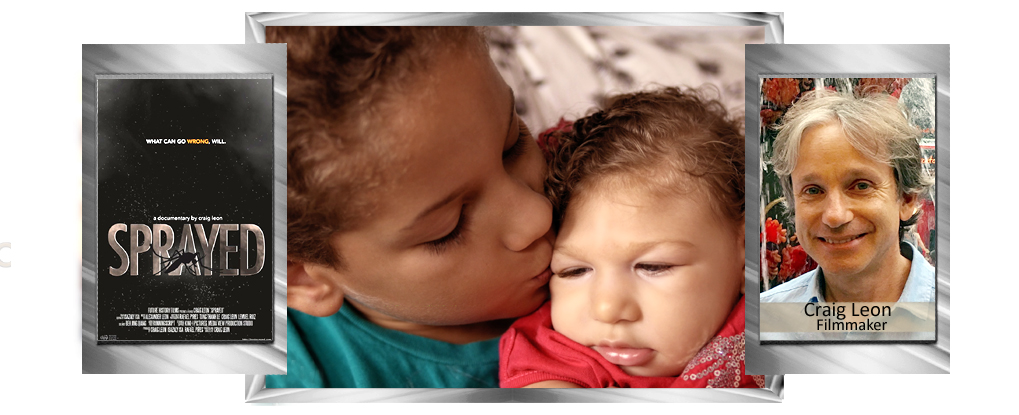 Sprayed, Craig Leon (USA/Brazil/Malaysia) – Are neurotoxic chemicals and lab mosquitos deployed to eradicate diseases truly capable of protecting global human health?  Sprayed explores when communities get sprayed from above. Whether it is Naled sprayed on Miami  for Zika,  the neurotoxin Agent Orange sprayed over Vietnam, or the release of GMO mosquitoes over Brazilians with periproxyphen added to their drinking water for  dengue, what are the results for nature and humanity?
A Girl of No Importance, Anya Camilleri (Italy) – This drama is the story of Alina, one of the thousands of girls sold into sex trafficking in Europe, who risks her life and escapes her traffickers, and finds herself alone and desperate in the centre of Rome, unable to trust anyone.  A dredfully enlightening story of one of the many girls stolen form their homes in Eastern Europe, often sold like cattle and forced into prostitution.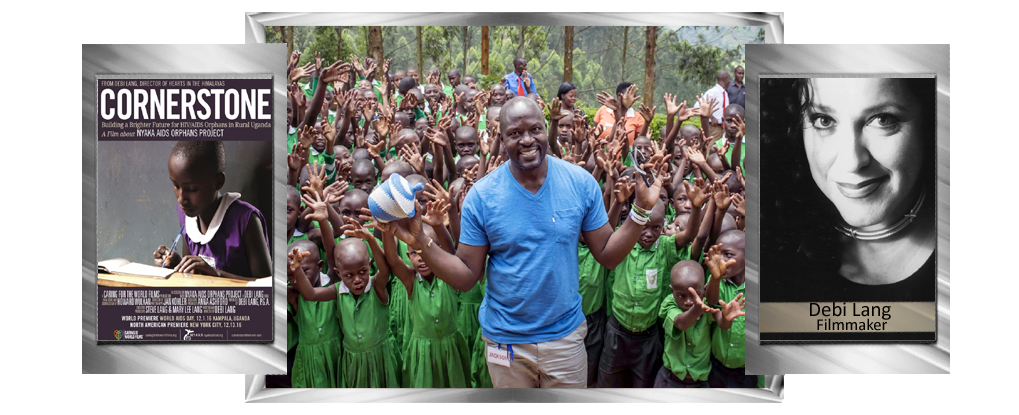 CORNERSTONE, Debi Lang (USA) – The inspiring story of Twesigye Jackson Kaguri, a humble immigrant living the American dream who leaves Columbia University to return home to Uganda to care for his brother who is dying of AIDS. When Jackson discovers the disease has overwhelmed his home village, he makes a decision, which will forever change the course of his life and the people of the Enengo Valley in Western Uganda.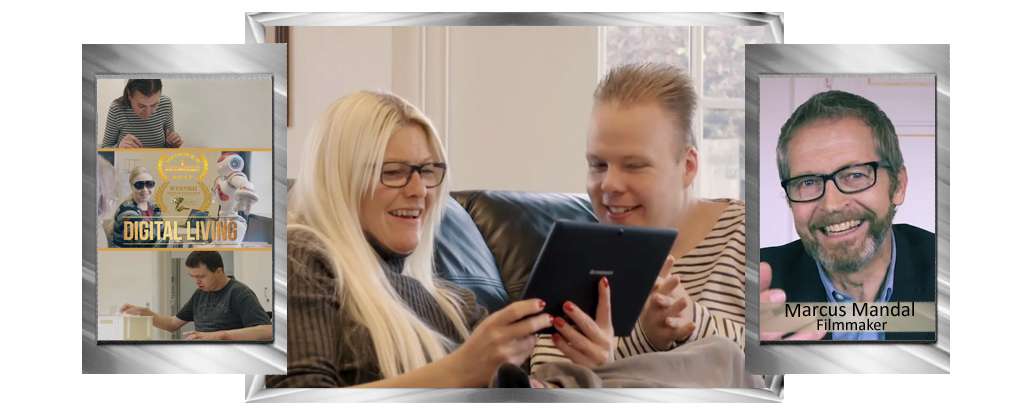 Digital Living, Marcus Mandal (Denmark) – For people with autism, digital media like cell phones and tablets can improve the quality of life. The digital media open up completely new educational opportunities in connection with planning, visualization and manageability.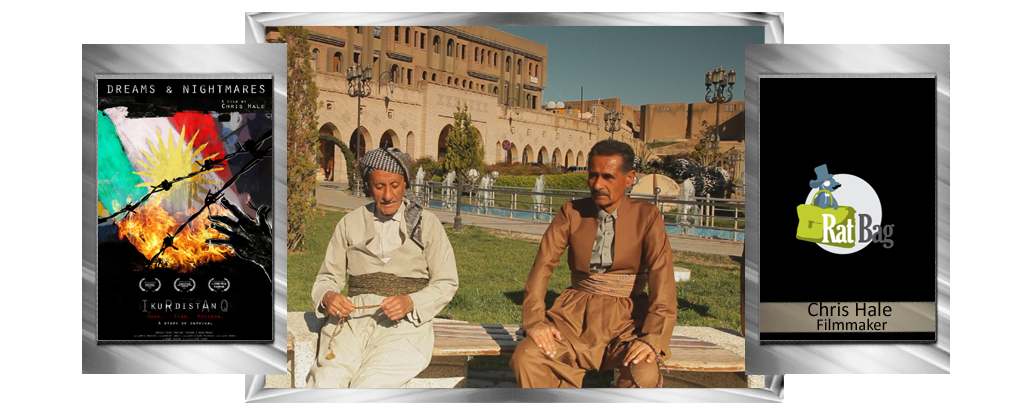 Dreams & Nightmares, Chris Hale (United Kingdom) –Terrifying and thought provoking, this doc reveals the story behind the vote on independence and the horror the Kurds endured during decades of murderous subjugation. Featuring emotional interviews and distressing footage, this compelling and sometimes deeply disturbing film is also one of hope and happiness.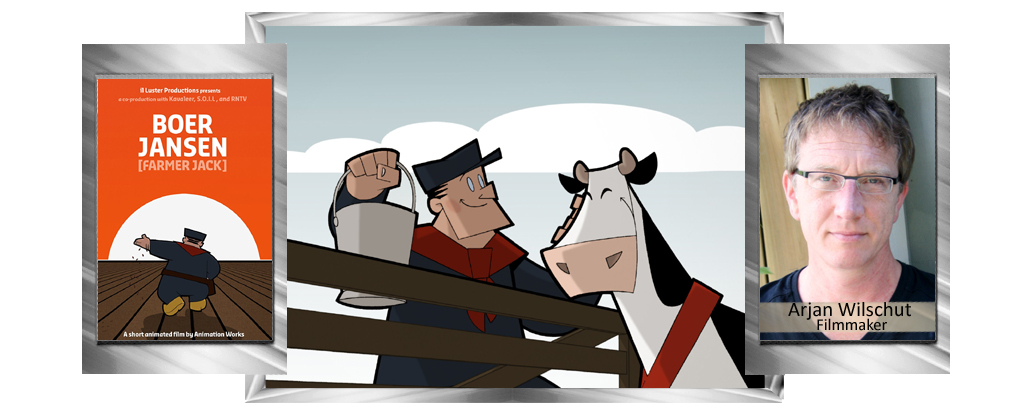 Farmer Jack, Arjan Wilschut (Netherlands) – Jack is leading a happy farmer's life with his cow, chicken and sheep. But when prices for his farming products suddenly drop he is caught in a dramatic downward spiral, having to work harder for less money. A salesman and a scientist claim to have a solution, but do they? Or could the cure be worse than the disease..?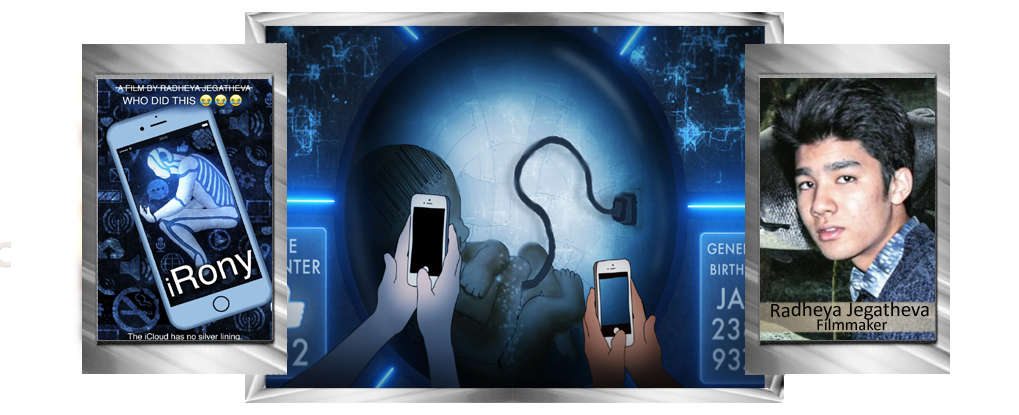 iRony, Radheya Jegatheva (Australia) – A film that explores the relationship between man and technology…told from the perspective of a phone.  An eye-opening and impactful animation with subtle and direct jabs at how we are allowing our phones and our need for acceptance to run our lives.  Written, produced, edited and scored rom a 17-year old filmmaker who is talented and wise beyond his years.
Ladies First, Uraaz Bahl (India) – The inspirational survival story of Deepika Kumari who, as a girl born on the roadside to abject poverty in rural India, went in search of food, stumbled upon archery at age 12, and within 4 years became the number one archer in the world. Talent is evenly distributed across the world; but opportunities are not. We hope this story shatters India's tragedy of small expectations for girls.
LALE'ENOK a Maasai Journey, Giuseppe Bucciarelli (Italy) – Maasai people are as iconic as the East african plains they roam.Their traditional knowledge has invaluably helped them to cope with all their necessities for hundreds of years. But in such a fast changing world this treasure trove of wisdom and skills may not be enough anymore. Surviving a land subjected to climate change and dramatic population increase requires a great deal of extra knowledge.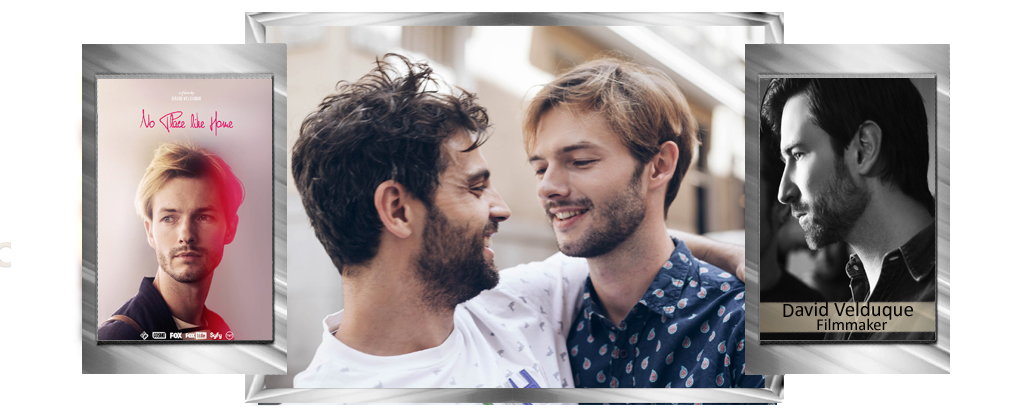 No Place Like Home, David Velduque (Spain) – After living his sexual liberty in Madrid, Nico would have to come back to his Eastern European country because his mother is sick. Soon after, he will discover the real reason for his comeback and a heart-breaking reality.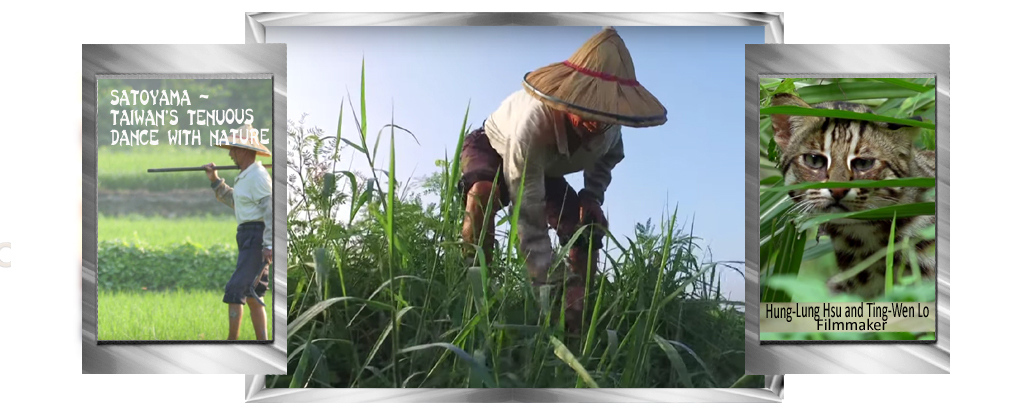 Satoyama – Taiwan's Tenuous Dance with Nature, Hung-Lung Hsu and Ting-Wen Lo (Taiwan) – Ting-feng Liu and several generations of his forebears have farmed and made their life in this highland village for well over a century – teaching respect for seasonal rhythms, created sustainable synergies with nature and promoted interdependence with the land. When the highway came to this once remote rural area, it unhinged the finely tuned sustainability and diluted man's relationship with the land.
Stuck In Traffic, Modern-Day Slavery In Michigan, Rich Jackson (USA) – Sex trafficking in Michigan is part of a multi-billion dollar, illegal industry. Yet most people are unaware that it is going on all around us. "Stuck In Traffic, Modern-Day Slavery In Michigan" is a documentary that sheds light on this terrible trade.
Ten Thousand Camels, Kent Flaagan (USA) – This short film is the last thirteen minutes in the lives of two good men. A soldier who believes he's captured a terrorist, and a Middle Eastern man who believes the terrorist has captured him. The film forces the viewer to confront their perceptions of war and stereotypes.