2018 HUMANITARIAN AWARD WINNERS
The Humanitarian Award honors filmmakers who are bringing awareness to issues of Ecological, Political, Social Justice, Health and Wellness, Animals, Wildlife, Conservation and Spiritual importance and combining that with quality film making craft. Congratulations to this year's illustrious winners who are committed to making a difference in the world. To read more about the award
To read more about the award CLICK HERE:

Malcolm Green (United Kingdom), Edek, Jewish –  An 85 year old Holocaust survivor named Janine and a young American rapper named Kapoo collaborate to deliver a Hip Hop message to the youth of the world. A poignant and uniquely challenging fusion of prose, music and rap. For the first time, one of the world's darkest stories is told in an entirely new way. Award winning industry vet Green wanted to change the rules of film-making and storytelling, in order to bring a crucial part of history to a younger audience in a way they may never have heard it.  The shape of the film took on a life of it's own,  evolving, mutating, generating it's own beat and pulse and storyline and Kapoo, with Janine's words in his headphones, rapping to a rhythm of tragedy that he was hearing without rehearsal or preparation.  That's Soul.  Beyond differences of race, religion, gender or belief.  Timeless. And yet… as tragic and painful as this story is, we have to avoid anger, bitterness, negativity or hatred.  Because these are precisely the emotions that Janine herself fights against on a daily basis as she takes her message of Hope and Love to young people wherever she is able to find an audience willing to listen.
Kristin Hanggi and Steve Connell (USA), The Universe Is Chewing, Film Short – The Universe is Chewing is the poetic exploration of the world in which we live and the dark unrelenting energy pushing the universe and everything in it forward. It is a creative and stunning film hybrid featuring a bold and original voice, a richly cinematic feel, and powerful performances that are both heartbreaking and humorous. Fusing elements of performance video and animation with a compelling narrative, this short film powerfully illustrates how just as we are alive within the universe, the universe is also alive inside us. As we fight for all that matters, all that matters fights for us, and somewhere in the space of that fight is where we spend our lives. Performed by acclaimed artist Steve Connell. Directed by Kristen Hanggi (Tony Nom for Rock of Ages) and co-starring Troian Bellisario (Pretty Little Liars)


PCI Media, World Food Programme, 360+1 Comunicaciones y Contenidos Estratégicos, Government of Peru and TV Peru (USA / Peru), Cocina con Causa, Use of Film / Video for Social Change –   Cocina con Causa, or Cooking with a Cause, is a reality show series created in response to Peru's very high levels of anemia, personal stunting as well as rising obesity levels.  The show leverages Peru's national pride in its culinary traditions by featuring a young generation of chefs working with families dealing with specific food-related problems in each episode. The show is designed to increase knowledge and motivate better behaviors around healthy eating and preventing food-related disorders.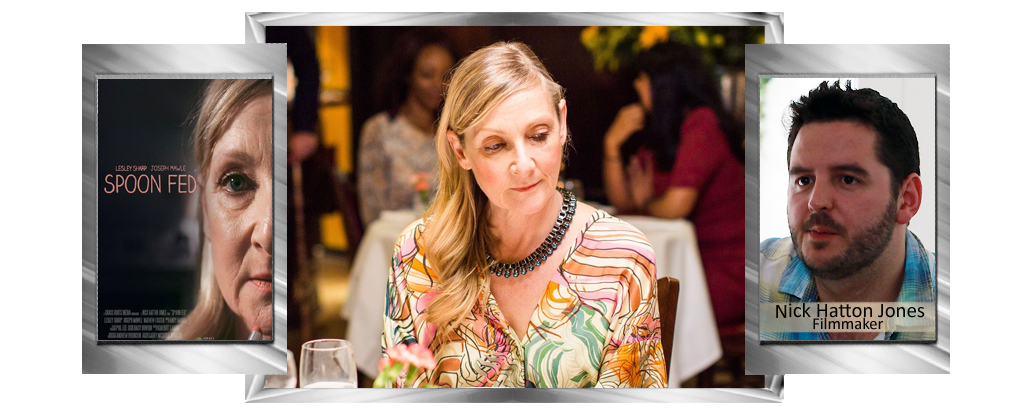 Nick Hatton Jones (United Kingdom), Spoon Fed, Film Short (Disability Issues) – Ellie, a smart and successful restaurant critic, has her life turned upside down when she is diagnosed with Multiple Sclerosis and has to learn how to live with the condition. Brilliant acting brings light to the issues and consideration in achingly authentic fashion.  BAFTA nominee and SAG Award winner Lesley Sharp (The Full Monty), BAFTA nominee Joseph Mawle (Game of Thrones) and Nellie Clare McQuinn, (The London Affair).
Firdaus Kharas (Canada), Whispers with Stones, Public Service Programming – In Whispers With Stones, creator Firdaus Kharas enters the mind of a young girl as she replays an argument between her parents about her father's sexual impropriety by a co-worker at his church, and his wife confronting him. The child tries to make sense of the incident, and the results are devastating as she tries and fails to process the emotions. This is the ripple effect of traumatization that researchers are only now starting to examine.  From a child's point of view, is the much larger issue of confused, reactionary and outdated thinking around gender.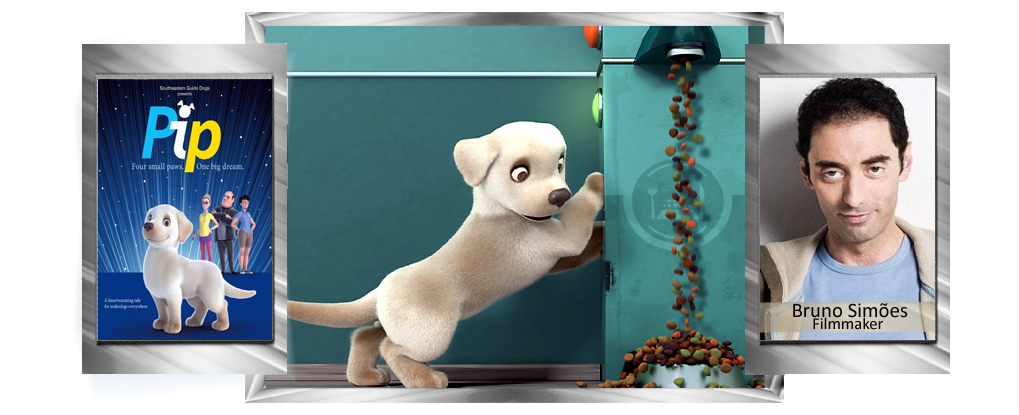 Bruno Simões (USA), Pip, Animation – Meet Pip. Four small paws and a big heart! Does Pip have what it takes to become a superhero guide dog, or is she just chasing her own tail? Pip is a tale for underdogs everywhere. Created to help Southeastern Guide Dogs break the mold on nonprofit outreach with the creation of this short film. With heart and innovation- Visual effects wiz Simoes (Harry Potter, Chronicles of Narnia) and Studio Kimchi put their craft and storytelling skills to good use with this meaningful piece for such a worthwhile cause.
PCI Media, UNICEF and Asiatic JWT (USA / Bangladesh), Ending Child Marriage PSA: Minoti and Ending Child Marriage PSA: Anwar Hossain, Public Service Programming / PSA – This PSA is from a series created for the Ending Child Marriage, a national multimedia campaign designed to make prevention and active rejection of child marriage everyone's responsibility in Bangladesh. Bangladesh has one of the highest rates of child marriage in the world and the practice remains socially acceptable in many parts of the country. These spots feature real life heroes like Minoti Rani and everyday heroes like Anwar Hossain showing how ordinary people can fight this practice and help girls succeed.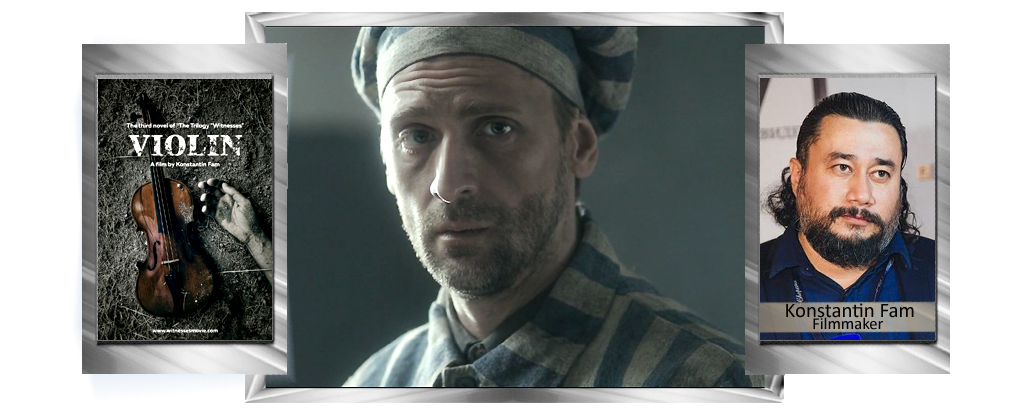 Konstantin Fam (Russia), Violin, Film Short – The "Violin" film entirely revolves around a unique musical instrument. It's a story about the amazing fate of a violin that survives all the horrors of the war. The tale begins in a violin workshop where, at the beginning of the 20th century, a violin is created, designed as a gift for a Jewish boy, and ends after many years with a concert at the Wailing Wall.  A loving tribute exquisitely crafted and exists as a cautionary tale for our modern time in the face of xenophobia, hatred and unchecked power.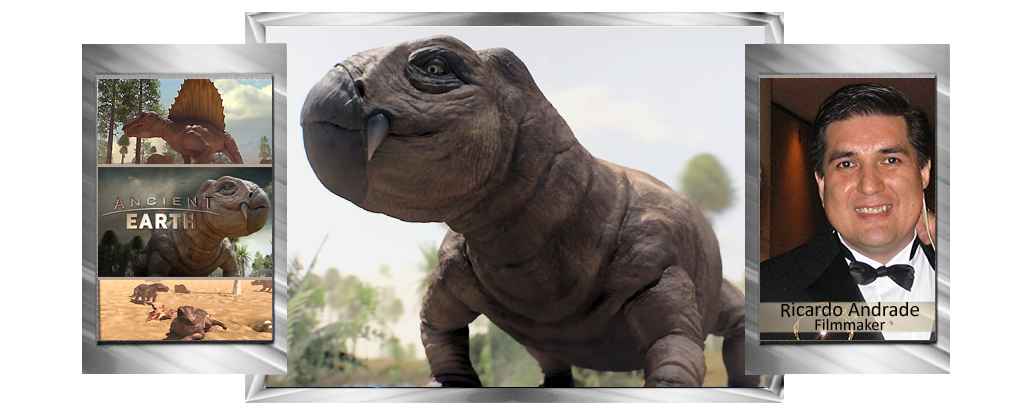 Ricardo Andrade (USA), Ancient Earth: The Permian, Documentary Short – Emmy-winner Andrade brings us this film about some of the most wondrous creatures in the history of our planet who roamed on land and thrived at sea during the Permian period. Among them were the first saber-toothed carnivore and a 40-foot shark with a circular saw for a mouth. But something terrible happened 252 million years ago, when our world suffered the worst of five major mass extinctions. Just recently, scientists think they have finally identified the smoking gun that nearly wiped out all life on Earth.
China Global Television Network (Africa), Charlie "Nyempere" Nkuna: Protector of Kruger National Park, Documentary Short – Charlie "Nyempere" Nkuna is a household name in Kruger National Park, South Africa for his dedication and uninterrupted long service as a ranger for 41 years. Charlie started working at the Kruger National Park in 1948, and within no time, he was able to rise to the position of sergeant. The military discipline and training of the rangers helped them fight against poachers and the dangerous wild animals. "We used knives to protect ourselves from animals that attacked us," told Charlie Nkuna, a former warden.  During his time, Charlie did a lot of remarkable acts like helping map out the park's historic transport routes.
Jesse Rapaport (USA), Circumstantial, Liberation / Social Justice / Protest – A young homeless man on the autism spectrum is accused of a serious crime. This film deals with two groups of historically marginalized people – the homeless and the mentally/intellectually challenged – and their complicated and troubled relationship with authority. The film leaves viewers with a  sense of curiosity and compassion and gives voice to some of our nations most vulnerable and misunderstood citizens.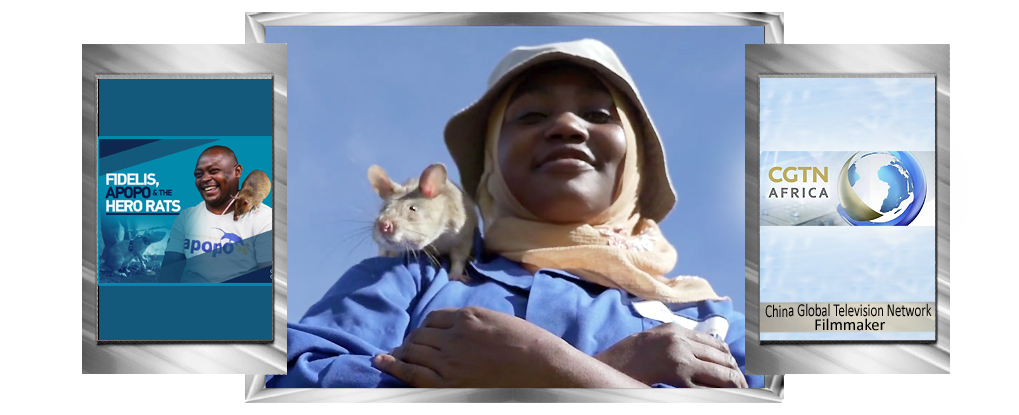 China Global Television Network (Africa),  Fidelis, APOPO and the Hero Rats, Documentary Short – The number of landmines buried in Africa is in millions and that has led to tens of thousands of casualties. This is an obstacle to economic development because vast lands are left bare yet they could be utilized for income-generating activities. A non-profit organization named APOPO was established in Tanzania to explore solutions for the global landmine problem.  APOPO uses rats' technology for humanitarian purposes such as clearing landmines and detecting tuberculosis.
George Young (USA), Home, Disability Issues – Through siblings Alex and Julia, family and special needs come home: at times, hand in hand; at others, they risk tearing loved ones apart. A realistic look inside the daily life of families with special needs members and the toll it takes on the caregivers and the family unit.  A pitch-perfect and authentically aching performance by George Young (Containment) supported by the talented Janet Hsieh (Tale of Two Cities). Raw, real and exceptional.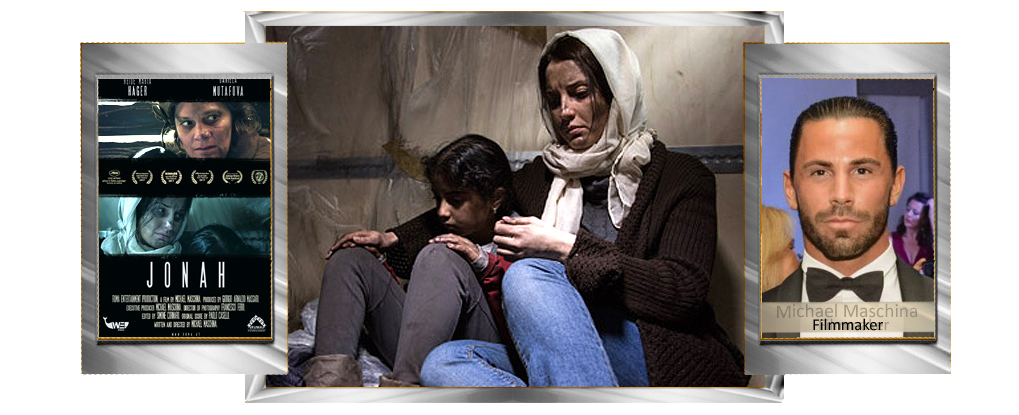 Michael Maschina (Austria), Jonah, Islamic – A gut wrenching journey drawing parallels between refugees fleeing Austria in 1943 and refugees trying to reach Austria in 2015.  Tied together by the parable of Jonah and shot from the characters POV – the audience is an intimate part of the journey of hopes raised and destroyed. A cautionary tale for our time about the dangers of hatred, terror, xenophobia and unchecked power.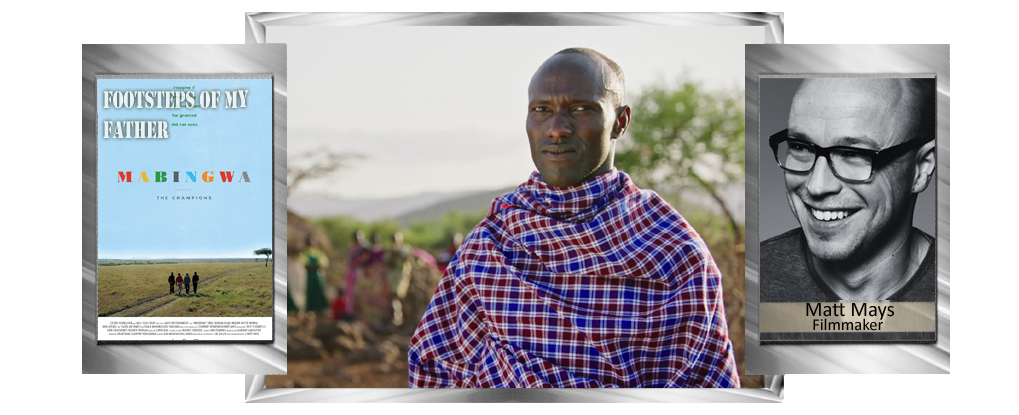 Matt Mays (USA), Mabingwa, Nature / Environment / Wildlife – Three-time Emmy winner Mays brings transports the viewer to Kenya, one of the most diverse countries in the world. It boasts some of the most incredible wildlife spectacles on the planet. But with the human population set to double in the next 25 years, wildlife and natural resources are already feeling the pinch. Four young men from four different corners of the country – we see their daily struggles to make ends meet and to relate to their country's natural heritage. Mabingwa is the Swahilli word for "Champions." The youth of Kenya must be the champions for wildlife if it is to survive.
Jim Toomey (USA), The Adventures of Zack and Molly, Nature / Environment / Wildlife – Zack is more interested in the small world of his smart phone than the larger world around him. His online request for a roommate is answered by Molly, a tech-savvy dumbo octopus on a mission to tell the world about the importance of the deep ocean. To win Zack over, Molly takes him to her deep ocean to see its unique features and diverse marine life, and to help him understand how human activities threaten its health.  A wonderful way to teach children about this critical issue.  Award-winning Toomey strikes the perfect balance to "edutain" children and adults alike.
Ting Wen Lo, Shei-Pa National Park (Taiwan), The Shengleng Forest Canopy, Nature / Environment / Wildlife – Glaciers shaped today's Mt. Xueshan …the mountain known to the Atayal as "Babo Hagai". The jagged ridgeline extends outward from Mt. Xueshan's majestic peak. Mixed coniferous and deciduous forests and forests of cypress, fir, and single-seed juniper occupy different elevation strata here, carpeting the mountainside in fetching shades of green and forming the resplendent Shengleng Canopy. Beautiful visuals and informative narrative guide the viewer to a greater understanding of the critical role of conservation.
Nicholas Davidoff (USA), Disorder, Film Short – In a world where millions of children are diagnosed with mental illness and carelessly prescribed dangerous psychiatric drugs, this is the story of one boy and how it all goes tragically wrong. Poignant and haunting it shines a light on an unspoken crisis that society is facing today.  Authentic performances bring the reality home. Stars Dylan Schmid (Once Upon a Time), Meredith Salenger (Grey's Anatomy), Scott Klace (Seinfeld).
Paul Allman (USA), Footsteps of My Father, Documentary Short – The true story of an act of extraordinary courage by Master Sargeant Roddie Edmonds, a devout Christian from Tennessee who risked his own life to save the lives of 200 Jewish G.I.s when they were prisoners of the Germans in WWII.This act of bravery would have been forgotten and lost to history, had it not been for the rediscovery of Edmonds' private journals, by his son, and a chance encounter with one of the surviving P.O.W.s. Roddie's story is a testament to how a simple commitment to fairness and equality can make a huge difference in the world… and is the prescription that society needs today.
.