Michael Easton

  – Ultraviolent, Film Short


Michael Easton (USA),  Ultraviolent, Film Short.   On April 24, 1996, in an act that mirrors the ending of his best-known film Performance, avant-garde director Donald Cammell shoots himself in the head, putting an end to a lifelong obsession with art, insanity and death.  Starring Trevor St John (Bourne Ultimatum, One Life to Live) who skillfully captures Donald's decent into madness amidst a background of pulsing music, deadly silence and creative filming.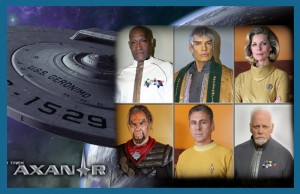 Alec Peters (USA), Prelude to Axanar, Film Short – Exceptionally crafted as a fictional documentary it is the story of Kirk's hero and the war with the Klingon Empire. Richard Hatch (Battlestar Galactica), Tony Todd (Star Trek), Kate Vernon (Battlestar Galactica), JG Hertzler (Deep Space Nine).  With Emmy winners Adam Howard, John Iacovelli and Oscar winner Frank Serafine.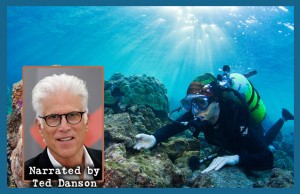 David Brown (USA), Fragile Legacy, Documentary Short – As scientists around the globe struggle to understand the impact of changing ocean chemistry and temperature, this film is a celebration of human ingenuity and our potential to innovate our way out of the environmental crisis we face.  Narrated by Ted Danson (Cheers, Becker).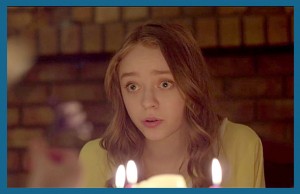 Jem Garrard (Canada), The Wolf Who Came to Dinner, Film Short, LittleBea Barkley has a serious problem: her mom's brought her boyfriend home, and no-one but Bea notices he's a werewolf. With Madeleine Arthur (Tim Burton's Big Eyes) Adrian Hough ( X-Men, The Last Stand, Rise of the Planet of the Apes) Caroline Cave (The L word, Stargate Atlantis)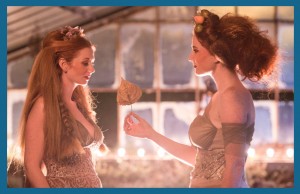 Livia Alcalde & Francesco Sperandeo (Italy), Golden Leaves, Music Video –  A young girl (Noemi Smorra) enters a marquee and meets young Lena Katina, who introduces her to the magic world of arts in the middle of a circus. Years later, the two meet again as women but magic still lives on. Beautiful cinematography tells a fanciful story.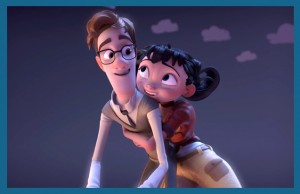 Carla Lutz and Alli Norman (USA), On The Same Page, Film Short (Student) – An introverted writer in a newspaper world has nothing to write about until he is whirled away into a colorful journey with his neighbor from the comic section.  Clever and intelligent with charming characters and inspiring message. ……………………………..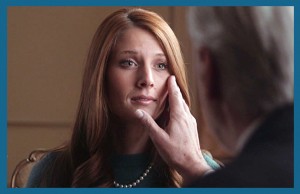 Ralph Suarez (USA), Halina, Film Short, Creativity/Originality – A young woman named Mischa is hired to care for Halina, a robotic recreation of the deceased wife of a billionaire. Mischa, who's dealing with her own set of struggles in her life, is soon surprised to find that she has more in common with Halina than expected.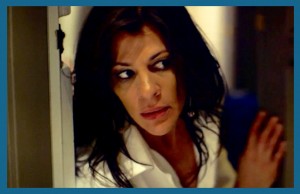 Caris Vujcec and Eric Yellin (USA), The Pepper Project Pilot, TV Pilot: Ex-CIA super-sniper Pepper and her boys Friday must solve a series of increasingly dangerous puzzles in order to find her missing sister. With intriguing and complex characters, intersecting plot lines sans gratuitous violence. Caris Vujcec (Law & Order, PS I love you).
Adam Stern (Canada), The Adept, Film Short– Ben, a physicist and amateur magician, gets a supernatural surprise when performing his card trick for Maddy, his wife and colleague. By Emmy nominated director Adam Stern. Cinematography, Actress: Leading – Jennifer Spence (Stargate Universe) Actor: Leading – Adam Greydon Reid (Continuum), Original Score (Adam Stern), Direction, Special Effects: Animation

Amanda Milius (USA), The Lotus Gun, Women Filmmakers (Student)
Andrew Pollins (Canada), One With The Devil, Film Short (Student) and  Backward Fall, Disability Issues (Student)
Anja Vrdlovec (Slovenia), Reconciliation, Film Short
Carlos Hurtado (USA), Emotions, Music Video
Charlie Anderson (USA), A Two-Faced Charade, Film Short
Danny Simonzad (USA), Artificial Sweetener, Film Short
Dmitri Voloshin (Republic of Moldova), Dji. Death Sails, Animation
Elizabeth Hemmerdinger (USA), Good Sister, Film Short
Emma Jesson (United Kingdom), National Civil War Films – Francis Hacker, Special Purpose Productions
Frederic Kofman, Les Films de L'Atmosphere (France), Pour l'amour de Sarah (For Sarah's Love), Actor: Leading (Ruben Dahan as David)
Gail Lerner (USA), Raise The ToyGantic, Women Filmmakers, Humor / Humorist
Guillaume Karoubi (France), Too Fast, Paris, Film Short
Heikki Oinonen (Finland), Mustarinta – A Film About Koli, Nature / Environment/Wildlife
Hsun-Chun Chuang (Taiwan), Switch Man, Animation
Joshua Faust (USA), Boarding The Ark, Christian (Student)
Julia Pajot and Dominique Monfery (France), Au fil de l' Eau, Animation (Dominique Monfery), Original Score (Au Fil de l' Eau by Julia Pajot)
Katie Knudson, Paige Carter and Onyee Lo (USA), Can I Stay?, Animation (Student)
Kristin Verbitsky (USA), MOTHER OF SORROWS, Film Short
Lee Harry (USA), THE WHISTLER, Film Short
Linda Kruse (USA), Krusing America, Children / Family Programming
Lindsay Stanlick and Danny Hamilton (Canada), The Beauty That Remains, Film Short (Student)
Luigi Pulcini (USA), 4, Original Score
Maksim Varfolomeev (India), Reconnection, Film Short
Martin Sweeney (USA), CI: A TEDD Talkumentary, Film Short
Mason Makram (USA), The First Date, Film Short
Matt Carter (United Kingdom), Jayson Bend: Queen and Country, LGBT
Melanie Scot, Topp Scot Productions (USA), Sangria Lift, Actress: Supporting (Tarra Conner Jones as Eve)
Michael Easton (USA), ULTRAVIOLENT (14:58), Film Short
Michael Farnsworth (USA), Invalid Pin, Animation (Student)
Michael Mike Canon (USA), WHEN A FLAME STANDS STILL, Jewish (Student)
Michelle Wood (USA), And Counting, Experimental
Nicolas Lugli (France), On a wire, Film Short
Paloma Lommel (United Kingdom), The Schoolboy, Women Filmmakers (Student)
Paul Hastings (USA), Roses, Christian
Ralph Odierna (USA), We Have 10 Minutes, Actress: Leading (Kim Webster as Marcia), Film Short
Steve Parys (USA), breakage, Film Short
Yufeng Li (USA), You Are Not Alone, Animation (Student)
CLICK THE LAURELS TO SEE THE AWARD OF MERIT WINNERS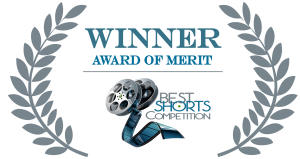 CLICK THE LAURELS TO SEE THE OUTSTANDING AWARD OF RECOGNITION WINNERS