Nils Dunker /  Martin Wallner

  – Outlier

Nils Dunker and Martin Wallner / Lailaps Pictures, Ltd (Germany), Outlier – Cancer patient and novelist Lilith Winterbottom should be dead. But the cynical misanthrope seems to scare death away in order to fulfill one final task: To finish her last book and find a hero's death for her beloved character Spider O'Connell. Unnerved by her lively and religious hospital roommate Odamee Marshall, she tries to get rid of her by all available means. What starts out as a clash of  belief, turns into a relationship that helps them both find what they were mostly longing for. With a brilliant script, excellent effects and exceptional performances from Emmy-award winning Jean Marshal (Upstairs, Downstairs), veteran actor and BAFTA winner Miriam Margolyes (Harry Potter) Ed Stoppard and Antje Traue.

Dave Bossert (USA), The Tunes Behind The Toons, Documentary Short – An engaging film about the magic of music in animation. Spanning cartoon history it is exceptionally crafted and a who's who of composers (Alan Menken, Randy Newman and more). Fascinating insights about the enchanting world of animation. Produced by Dave Bossert – Producer, Creative Director and Head of Special Projects at Walt Disney Animation Studios.
Bryan Fox (USA), Dissonance, Film Short – Recounts the harsh challenges of a man's relationship with his girlfriend and his stalled career. Shedding light on cathartic human experiences it has us question what matters most… letting go of our past to embrace the future. With stars: Henry Winkler, Lorraine Bracco,  Kelly Preston, Carly Chaikin, Nancy Travis, Mark Famiglietti and featuring Bryan Fox, Leven Rambin & Cindy Dolenc.
Richard  Bazley (United Kingdom), Centurion Resurrection, Film Short – A Roman Centurion soldier is resurrected in modern times at the Roman Baths, witnessed by a magnificent Golden Eagle (The Spirit of Rome). As he enters the streets of modern day Bath he is mistaken for a street performer. Produced by Disney animator turned live action director Richard Bazley,  Academy Award nominee  Gary Kurtz (Star Wars, Dark Crystal) and Paul Goodenough.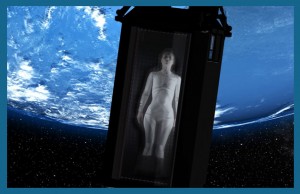 Michael Mehring (Switzerland), Alekto, Television – Pilot Program – is a Sci Fi film which invokes conspiracy theories and the evolution of Man. An earthling is kidnapped into space, discovering parallel dimensions she never imagined. With exceptional special effects and an intriguing storyline.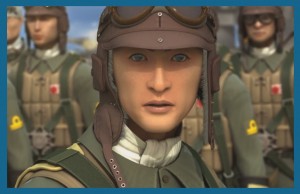 Kim Jun Ki (Korea), Cycle, Animation – In Yasukuni Shrine, ceremonies are held for the spirits of the soldiers who have died.  A man whose remains are enshrined there relives the terrible battlefield.  A brilliantly crafted film on every level tells the story with passion, heart and exceptional animation.
Karim Ouaret (France), Lapsus, film short – A disturbed predator who's roaming ground is a laundromat, uses the personality from everyone who enters to create his own gangster story and murders in cold blood. He switches the characters and kills  again differently and indefinitely.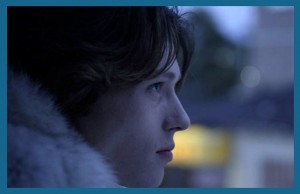 Cameron Thrower (USA), Pretty Boy, LGBT – Sean is taken to a motel and is given a prostitute for his 18th birthday by his father. He must sleep with her to "fix" his questionable homosexuality. Aside from acceptance, "Pretty Boy" is about confidence, finding an inner strength, and being who you are meant to be.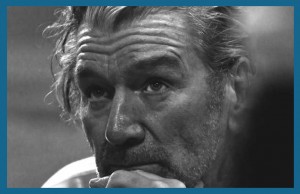 John Michell (United Kingdom), The River, Film Short – Ray is a live-long dredger. The arrival of a new workmate makes him want to jump overboard. When Kenny pries into his private life he abandons ship in a little boat. Fearing Ray is suicidal he follows and it's soon evident they both need saving.
East End Film GmbH (Germany), The Run, film short – Martin is a teacher at a local high school with a rebellious teenage son. On a day they have huge fight a disturbed student embarks on a murderous rampage in their school. Martin is forced to drive an escape car for the shooter and a harsh psychological duel begins between them.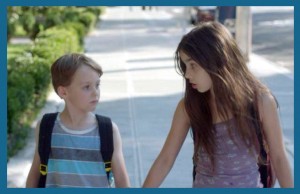 Tannaz Hazemi (USA), Before the Bomb, film short – 10 year old Elsa takes matters into her own hands when Child Services plans a visit that could separate her from her 5 year old brother.

Alex Bloom (USA), I'll Eat You Alive, Women Filmmakers
Anita Ward (New Zealand), Step On Up, Music Video
Assaad Yacoub (USA), The Wing, LGBT
Athina Krikeli (USA), Elassona: The secret path to Mt Olympus, Documentary Short
Barbara Stepansky (USA), Substance, Women Filmmakers
Bob Celli (USA), Figs For Italo, Film Short
Brett Fleisher (USA), JAM, Film Short
Bryan Chesters (USA), Saving John Murphy, Film Short
Bryan Fox (USA), Dissonance, Actor: Leading (Bryan Fox as Alex), Actress: Leading (Leven Rambin as Cera), Actress: Supporting (Cindy Dolenc as Maddie), Direction, Cinematography, Ensemble Cast (Perrey Reeves, Yeardley Smith, Lorraine Bracco, Henry Winkler, Carly Chaikin, Mark Famiglietti, Nancy Travis, Kelly Preston, Bryan Fox, Leven Rambin, Cindy Dolenc, Devon Graye)
Candice Carella (USA), Pony, Film Short
Carlos Hurtado (USA), Jaysin Voxx "Hands on Me", Music Video
Chip Duncan (USA), The Sound Man, Documentary Short
Chiung-wen Chang (USA), When Mom Visits, LGBT (Student)
Daniel Göz (Germany), Salmo trutta lacustris, Nature/Environment/Wildlife
Daniel Ruczko (Germany), Duality, Film Short
Dennis Osborne (USA), A Proposition Of Marriage, Liberation / Social Justice / Protest
France Benoit (Canada), Kiri's Piano, Film Short
Francesco Mazza (USA), Frankie (italian roulette), Film Short
Frederick Kroetsch (Canada), Invincible, Disability Issues
Gabriela Bohm (USA), Raquel: a marked woman, Women Filmmakers
Hugo Martinez (USA), The Box, Latin / Hispanic
James Jansen (USA), Dear Sister Kelly, Film Short
James Tumminia (USA), My Christmas Wish, Original Score (Film Score Composed by Saverio Rapezzi)
Jeff Roedel (USA), Forever Waves, Film Short
Jency Griffin Hogan (USA), Painted Parakeets, Film Short
John Michell (United Kingdom), TATTOOED, Web Tube Length Video
Jon Paul Burkhart (USA), Henry Toy, Film Short
Jonathan Martin (USA), FilmQuest, Commercial/Infomercial
Josh Funk (USA), The Spaceman, Film Short
Joshua J. Krull (Germany), The Heavy Load, Film Short, Cinematography, Direction
Jo Lewis (United Kingdom), Lady Luck, Children / Family Programming
Jung Eun Ah, Chungkang College of Cultural Industries of Animation (Korea), Flick, Animation (Student)
Kasia Staniecka (United Kingdom), The Lake, Web Tube Length Video
Linda Niccol (New Zealand), The Handkerchief, Disability Issues
Linda Notelovitz (South Africa), Kool South, Documentary Short, Direction, Creativity / Originality, Concept
Logan Stone (USA), Blue Notes, Film Short
Marissa Madsen and Sy Ozcan (USA), Hazel & Louis: Animal Agents, Film Short
Michael Gosden (Australia), Crossings, Film Short
Naomi George (United Kingdom), One Way to Osaka, Experimental, Original Score (One Way to Osaka' by Dan Berridge of The Broadway Project)
Nils Dünker (Germany), Outlier, Film Short
Nora Marco Alario (Spain), Cuerdas, Film Short
Patrick Chen (USA), Love Express, Asian American
Rachel Anson (New Zealand), Genome, Educational/Instructional / Training
Selina Nowak (Austria), Everywhere Alone – The Painter Soshana, Jewish
Shay Spencer, Lily Rolfe and Akos Armont (Australia), The Tender Dark, Women Filmmakers
Stacey Quine (Australia), Memento Mori, Women Filmmakers
Stella Lin (Taiwan), Seeds from the Heart, Fitness / Personal Growth
Tahyna Tozzi (USA), OREN, Women Filmmakers
Walid Salhab (United Kingdom), Avaritia, Film Short
Wilder Konschak and Stirling McLaughlin (USA), Positive Visualization, Web Tube Length Video
CLICK THE LAURELS TO SEE THE OUTSTANDING AWARD OF MERIT WINNERS