Geremy Jasper – OUTLAWS, Film Short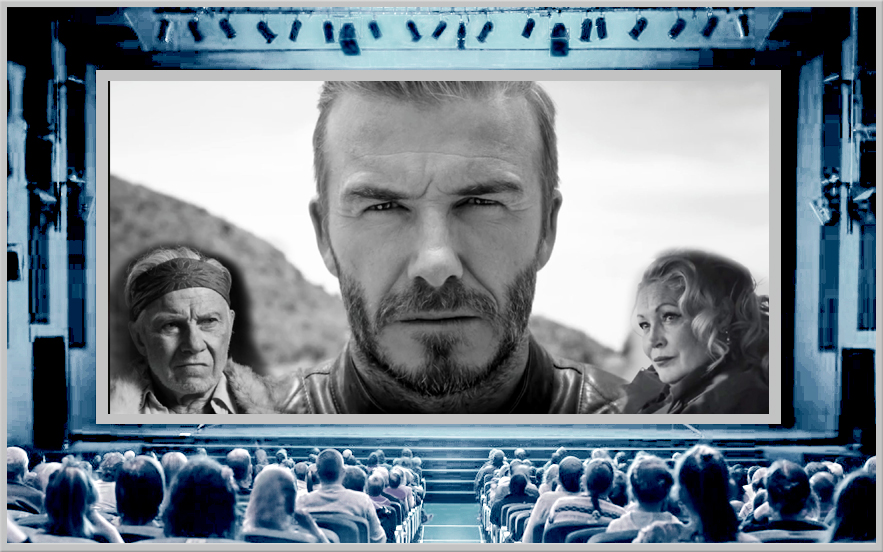 Outlaws is a sweeping, surreal, Fellini-like film within a film. Featuring a mysterious drifter and motorcycle stuntman, haunted by memories of a beautiful trapeze artist and hunted by a maniacal director seeking revenge. Beautiful cinematography and exceptional filmmaking.  Starring legendary athlete-turned-actor David Beckham and a stellar cast including Oscar-Nominee Harvey Keitel, (Taxi Driver, Pulp Fiction, Reservoir Dogs) Oscar-Nominee Cathy Moriarty (Raging Bull, Analyze That) and Katherine Waterston (Steve Jobs and Michael Clayton). Directed by Geremy Jasper and produced by Liv Tyler.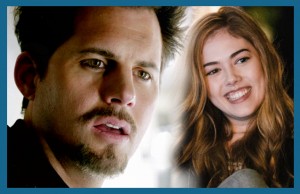 Matthew Gentile, American Film Institute (USA), Frontman, Film Short – When an aging, self-destructive rock star starts to lose his hearing before a world tour, he starts to re-evaluate his priorities. Moving performances and good original soundtrack.  Kris Polaha (Ringer, Life Unexpected), McKaley Miller (Hart of Dixie, Lotus), Emily Tremaine (The Wolf of Wall Street, The Blacklist) star.
Hannah Donegan (Canada), My Enemy, My Brother, Film Short – Zahed and Najah are two former enemies from the Iran-Iraq War who become blood brothers for life. 25 years after one saves the other's life on the battlefield, they meet by sheer chance in Canada. An affirmation of humanity that cuts across political borders by veteran documentary director Ann Shin.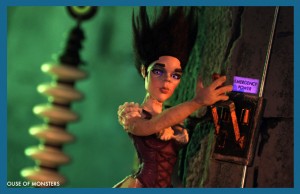 Dawn Brown and Warren Manser (USA), House of Monsters: Frank and the Zombie Girl, Animation. While malicious zombies attack the village, Frank connects with an old friend. But the reunion is bittersweet as her inevitable decay puts a hitch in their budding romance. Christopher Lloyd stars as Dr. Gaulstone. Directed by Dawn Brown (Pirates of the Caribbean, The Hunger Games)
Larissa Behrendt (Australia), Clan, Aboriginal Peoples – An Australian Aboriginal man's remarkable life told in his own words – from neglected child to national rugby player.  A poetic and beautifully shot first-person testimonial of coming out and in the end ultimately thriving – impactful in its poignant simplicity.…………………………..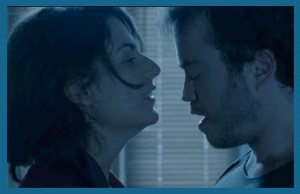 Sabine Crossen (France), LOVE IS BLIND, Women Filmmakers – Tristan, a medical doctor falls in love with Angel, his blind patient. When he discovers that the operation he performed didn't work…but that she also contracted a lethal virus…he takes drastic measures…how far will one go for love?  A touching well crafted story with heart.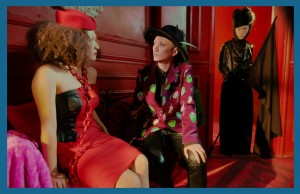 Yuke Qin (China), Ambrosia, Film Short- In the end of the world, the disquiet of men is the food of the gods. A restless ghost, a suicidal clown, a philosopher transformed into a diamond, a training maniac, a masochistic woman and a doomed gay couple come together in a complex web and visual feast from renown artist Yuke Qin.
Massimo Zambiasi (Italy), Pasta with Ratatouille, Web Tube Length Video- Director Massimo Zambiasi turns making a meal into a visual symphony and sensual feast of filmmaking. With creative shooting and lighting this film turns an ordinary activity into a delicious and satisfying main course ……………………………………..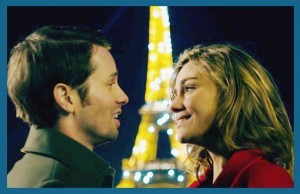 Marriott Content Studio (USA), French Kiss, Film Shorts – French Kiss swirls romance, adventure and magic in a sparkling Paris setting. Tyler Ritter (The MacCarthys) and model Margot Luciarte. Directed by John Gray, produced by Nichelle Protho, Sander/Moses Productions and David Beebe, Marriott Content Studio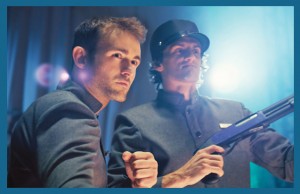 Marriott Content Studio (USA),  Two Bellmen, Film Short – Well crafted and utterly entertaining. Bellmen is an action-comedy with martial arts, dance and music. Henry Simmons (Agents of S.H.I.E.L.D), William Spencer (Spider-Man) and Caine Sinclair (Grimm). Director Daniel Malakai Cabrera and David Beebe, Marriott Content Studio

Armin Siljkovic (USA), Hard Money, Film Short
Bracha Yaniger, The Ma'aleh School of Television, Film & the Arts (Israel), A Story About Rain, Nature / Environment / Wildlife (Student)
Brian Smith, Josh Eldred and Sandra L. Barnes, Vanderbilt University (USA), Gary, Indiana: A Tale of Two Cities, African American (Student), Christian (Student)
Brynn Thayer (USA), Worst Day #3, Film Short
Carlo Nero (United Kingdom), Eyes of St John, Documentary Short, Vanessa Redgrave (Producer)
Christoph Rainer (Austria), Pitter Patter goes my Heart, Film Short
Christopher Stadulis and Tom Wardach (USA), Compromised, Television – Pilot Program
Frank DiBugnara (USA), Miracorp, Film Short
Hamlet Sarkissian and Donatella Gomelsky-Guichard (USA), 2200 Hours, Experimental
Henry Ansbacher (USA), The Enye Experience, Documentary Short
Isaac Mead-Long (USA), Ruby, Film Short (Student)
Ji Sub Jeong (USA), Cuz He's Black, Animation (Student)
Johanna Goldstein (USA), The Girl in the Green Dress, Film Short, Women Filmmakers
Josh Mawer (Australia), Legacy, Film Short (Student)
Joshua Knoller (USA), Talk To Me, Young Filmmaker – 17 and younger, Film Short, Contemporary Issues / Awareness Raising, Actor: Leading (Shane Johnson as Father), Original Score (Talk To Me by Jeff Russo)
Kevin R. Free, Eevin Hartsough and Matt Scott (USA), Gemma & The Bear, Web / Internet Programming
Lee Boxleitner and Sam Boxleitner (USA), Die! Sitter! Die! : Rupert, Film Short
Malina Maria Mackiewicz (Australia), Deszcz, Film Short (Student)
Man Leong Charles Chau (Hong Kong), Hanging On, Film Short
Marco Bucci and Bryce Sage (Canada), Cindy, Animation
Mark Dymond (United Kingdom), Connections, Film Short
Massimo Zambiasi (Italy), San Martino Water, Commercial / Infomercial
Mickaël Schapira Villain (France), Incomplete, Film Short
Nurith Cohn, The Ma'aleh School of Television, Film & the Arts (Israel), The Little Dictator, Jewish (Student)
Parisa Barani (USA), Ablution, Film Short
Quek Shio Chuan (Malaysia), Sunflowers, Film Short
Rob Schiller (USA), Don't Be A Drip, Film Short
Shom Ghosh (Canada), Marian, Experimental
Sofia Maya Dawoudi (Netherlands), NOSTALGIA, Animation
The Documentary Group (USA), Magna Carta and The Constitution, Educational / Instructional / Training and Habeas Corpus: The Guantanamo Cases, Educational / Instructional / Training
Tyler Wallach (USA), Frog, Film Short
Vedrana Music (Australia), A Boy Called Su, Children / Family Programming (Student) and Eternal Return, Women Filmmakers (Student)
CLICK THE LAURELS TO SEE THE AWARD OF MERIT WINNERS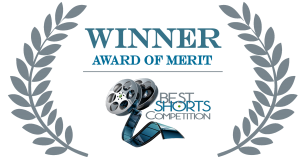 CLICK THE LAURELS TO SEE THE AWARD OF RECOGNITION WINNERS