Disney Interactive – Blank: A Vinylmation Love Story
Blank: A Vinylmation Love Story is a 38 minute stop-motion animated film that tells the story of Blank, an unpainted Vinylmation, on an adventure through an original new world to find his lost soul mate. As he goes searching for his lost love, he finds himself on a quest that reveals his true identity and the destiny of his entire world.  Blank is an epic adventure in miniature scale, a completely original, heartwarming love story filmed entirely in stop motion with important messages about individuality, self-expression, and making a difference in the world.  A real pleaser for young and old alike.

Linda G. Mills (USA), Of Many, documentary short
Chelsea Clinton – executive producer. With middle east violence and tension between Jewish and Muslim students, Of Many focuses on the transformative relationship between an orthodox rabbi and imam, university chaplains in New York City. Timely and humorous, it's an inspiring and hopeful narrative in the face of a seemingly irreconcilable conflict.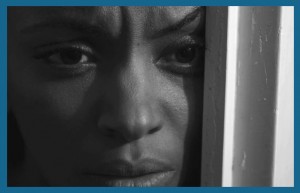 Ariel Cohen (Israel), Star Without A Name, film short
In Tel Aviv lies the unofficial Immigrants Ghetto. Hamis, a dedicated husband, father and a Sudanese refugee needs to decide which life he is going to save, his family or his own. Profoundly moving and impactful with a powerful message for all of us.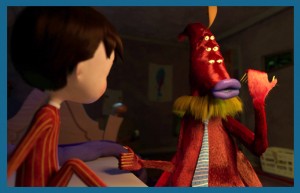 Howard Cook (USA), I Need My Monster, animation
A wonderful animated film based on the  award winning monster-under-the-bed story  by Amanda Noll. Created by the  2014 class at the University of Colorado's Digital Animation Center it is exceptionally crafted in every way.  For under-the-bed monster lovers of all ages this film will deliver shivers and giggles for the whole family.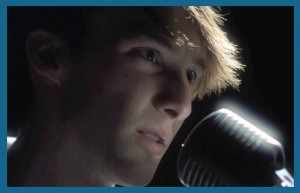 Brad Etter (USA), Morning Announcements, film short
A teenage boy delivers an incredible message to his rigid school during  morning announcements. Surprising, touching and poignant this well-crafted film is a moving "must see" for everyone who believes paradigms can be changed by people who care.
Christoph von Toggenburg (Switzerland), Alegria – A Humanitarian Expedition, documentary short.
An epic expedition across the Himalayas, Christoph cycled 3200km to help leprosy patients and the mentally destitute. He was film-maker, awareness-raiser and editor of this touching and stunning zero-budget production.
Robin Phillips (USA), Valiant, film short
In a nuclear war-torn future, where kings control their empires from the skies, 'Valiant' is the story of three air pirates who set out on a dangerous quest to return a child princess who is the ticket to freedom. Action-adventure, comedic romp and all around good fun.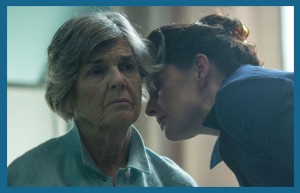 Sarah Deakins (Canada), Greece, film short
On a rainy day in a nursing home, a woman struggles to make a last connection with her seemingly catatonic mother. A tribute to the complicated relationships between parents and children with moving dialog and expressions.. A deeply personal journey with beautiful cinematography.

Alexander Komarov (Russia), Techfilm, commercial/infomercial
Allison Milgard (USA), Soulies of Milgarden, animation
Artem Makarevich (Russia), The perfect drug, film, leading actor (Artem Makarevich), cinematography, dramatic impact, direction, editing
Bouha Kazmi (United Kingdom), The Ramona Flowers Tokyo, music video
Brenton Richards (Canada), Breakthrough, film short
Chris Di Staulo (Canada), Somnolence, film short
Colin Gerrard (Netherlands), I KNOW YOU, film short
Daina Papadaki (Cyprus),  5 Ways 2 Die, film
Daniel Greaves (United Kingdom), Mr. Plastimime, animation
Disney Interactive (USA), Blank: A Vinylmation Love Story, animation, children/family programming
Eamonn Cleary (Ireland), Volkswagen Joe, film short
Erick Higuera (Mexico), BAJA, nature/environment/wildlife
Georgia Brough (Australia), How To Be Happy, film short
Georgia Gwynne Gruber (USA), The Courier, film short
Guy-Roger Duvert (USA), Cassandra, film short
Helena Karadimos (Australia), Lost In A Trance, women filmmaker, experimental, creativity/originality
Henrik Henziger (Sweden), When Tears Have Fallen, film short
Ivan Andrijanic (USA), Fallen Sun, music video
Jil Guyon (USA), Widow, experimental
Joe Zohar (USA), Brave Men, music video
John Wynn and Bonnie Bower (USA), Escape, film short
Jon Hyatt (Canada), Woods, film short
Josh Carmichael (USA), Bad Cat, film short
Julio Hallivis (USA), Shifter, film short
Komin Lin (Taiwan), Shimmer, film short
Laurel Cohen (USA), The House that Wren Built, children/family programming
Mark Ang (Taiwan), Replace, film short, movie trailer
Mary Niederkorn (USA), Homophonia, film short
Matt Zarley (USA), Hopeful Romantic, gay/lesbian/transsexual with George Takei     
Michael Fertik and Martin Sweeney(USA), Femto-management: Peta-disruption at the Atomic Scale, film
Nez Erok (Australia), Beautiful, music video
Noe Weil (France), Concrete/Night, film
Pascal Chind (France), Extreme Pinocchio, film short
Philip Taylor (United Kingdom), A Place Called Hope, special purpose productions/live events
Roberto De Feo and Vito Palumbo (Italy), Child K, film short, leading actor (Lorenzo Patane), art direction, cinematography, direction, original score
Rodney Daughtrey (USA), Waves Through Windows – Away, music video
Shaun Escayg (USA), FISH, film short
Sky Wang (USA), You Bet, Asian American
Tim Mackenzie-Smith (United Kingdom), Perfect State, film short
Yatao Li (China), Carry On, film short
Yu Jung Hou (USA), Fa Fu, women filmmakers