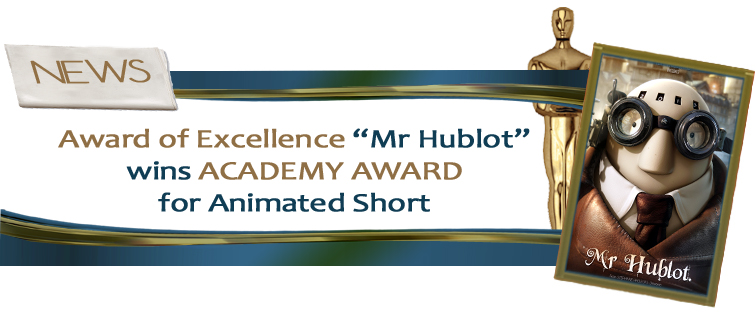 Caroline Bevaart & Harald Swinkels (Netherlands), Drawback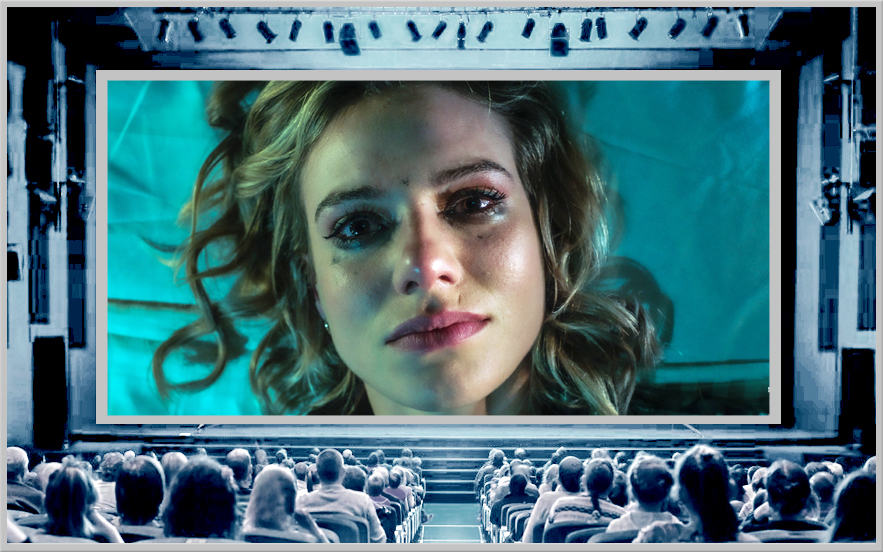 Caroline Bevaart and Harald Swinkels (Netherlands), Drawback, Film Short – A poignant short that combines both fantasy and harsh reality exploring the themes of inauthenticity, what truly constitutes meaningful lives, the pervasive influence of social media and genuine love. Simon is a lonely comic strip artist who secretly sketches the beautiful Rachel whenever he sees her in a café. One day, Simon is offered a pencil by a mysterious distinguished gentleman in the back of the cafe. Simon discovers that by drawing with this pencil he has the power to change the course of his life. He uses it to win Rachel over, but is genuine love possible in this way? The film is emphasized by beautiful cinematography and dramatic lighting. Convincing performances by Alwin Pulinckx (Tropenjaren, Witse, S1ngle), Sallie Harmsen (Heirs of the Night, Blade Runner 2049, Lucia de B.) and European Film Award winner Claes Kasper Bang (The Northman, Dracula, The Square). DOP Paul Lensink. Production Design Harald Swinkels.
Zefeng Wang (China) – Upgrade 升级
Zefeng Wang (China), Upgrade, Film Short 升级 – A potent and cautionary tale. When an AI "colleague" upends office dynamics, one programmer spirals down an obsessive path of self-augmentation, sacrificing his humanity in a desperate bid to compete. This sci-fi parable explores the perils of technological optimization taken to dehumanizing extremes. In a workplace "rat race" amplified by artificial intelligence, a man's all-too-human insecurities drive him to dismantle his own nature in service of corporate advancement, only realizing far too late what parts of himself he has lost. It is a cautionary tale of ambition blinding our better judgement, and how easily we can become trapped in cycles of endless upgrade without purpose. When the human spirit is at stake, how much of ourselves can we replace before we lose our soul? Dramatic, beautiful sets and lighting prepare the stage for lush cinematography, impressive effects and chillingly authentic performances. Stars: Huading Award winner Haoming Yu (Ming Dynasty), Golden Rooster Award nominee Juan Du (American Dreams in China), Zheming Qu (Born to Fly), Chen Yi (Mysterious Lotus Casebook), Chen Yumi (Delicious Romance), and Guangbin Li (Mega Crocodile).   DOP – Bingqiang Li,  Lighting director – Cunyou Zhang.
Matthew Williams-Ellis (United Kingdom) – Karibu Nyumbari

Matthew Williams-Ellis (United Kingdom), Karibu Nyumbari, Nature / Wildlife – Where stunning wildlife cinematography meets a poignant and poetic conservation message. Wildlife filmmaking is a breed of it's own – requiring deep patience and proficiency to capture each unpredictable moment. "Karibu Nyumbani" translates as "Welcome to my Home" in Swahili. Guides in the Maasai Mara have a deep-rooted pride, knowledge, and love for wildlife. This film encapsulates that passion from the perspective of George Osono, a guide in Mara North Conservancy, who completely embodies this spirit of caring for nature. Throughout the film, you meet Half Tail, Lola's cubs and the other iconic members of the Marsh Pride, Kweli the Cheetah and her three cubs as they prepare for adulthood, and an impressive elephant named Edwin. This film is visual portrait of the Maasai Mara's majestic wildlife, and the stories of the extraordinary animals that call it home. The film encourages people to see the beauty of these animals, recognize how fragile their existence is and in turn care more about protecting them.  Mesmerizing cinematography by Williams-Ellis, carried by a beautiful and moving soundtrack.

Kenny W. Mayne and Jason Jobes (USA), Wiffle Ball, Doc Short – Former ESPN reporter Kenny Mayne seeks to prove he beat Ken Griffey Jr. in a Wiffle Ball speed contest in 1989 – armed with old video tape evidence. When it turns out to be inconclusive – he sets out on a journey to confirm the truth. A humorous and witty escapade that includes sports centers, science centers and an interview with Oscar-nominee Ken Burns.
Simone Vrech and Sandra Lopez Cabrera (Italy), Lombard Woman, Doc Short – The life of a Lombard woman in the seventh century, from birth to death. Exceptional research guides this tightly-woven doc, excellent scripting, poignant interviews and beautifully crafted reenactments. Lush cinematography and score follow the often harsh life of Lombard women. Sandra Lopez Cabrera with narration by Chiara Pasqualini.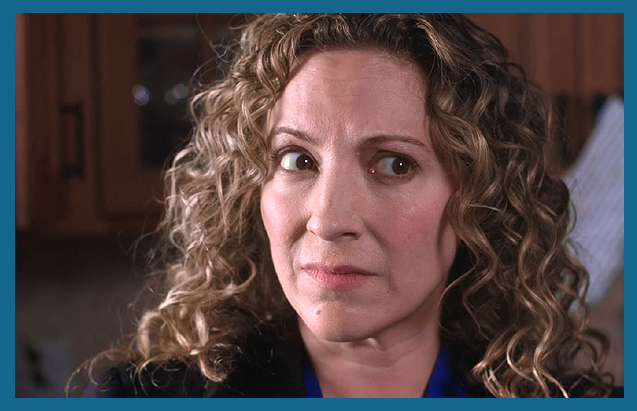 Julio Dowansingh (USA), Family Affair, LGBTQ+ – Popular high school senior Tanner seems to have everything – including a secret relationship he must hide from his mother.  A comedic romp with an important message.  Authentic performances led by sassy Donna Vivino (Law & Order), Bear D'Angelo (Marry Me), Dan Domingues (New Amsterdam), Morgen McKynzie (East New York), Emmet Smith (Blue Bloods), Corey Barrow.
William Goins (USA), THE GREY SPACE, PSA – Oscar Nominee Liam Neeson voices this emotionally gripping PSA- written, shot and directed by William Goins, and edited by Owen Quinn. It tells the story of the non-profit, Project DYNAMO and their dramatic rescues of Americans and our allies behind the front lines of the war in Ukraine, after the withdrawal in Afghanistan, and amid the carnage of the Cat 5 Hurricane, IAN.
Dennis Trombly (USA), Man in the Mountain, Film Short – A shocking youth camp alien encounter impacts the lives of two people reunite a decade to unravel secrets with the help of a mysterious scientist. Intriguing story with compelling VFX by Fernado Lupo. Stars Jay Disney (Hank), Debbie Gerber (The End of the World), Nimo Pinchart (Loud Voices, Silent Streets), Sam Bayaraa (Kingdom).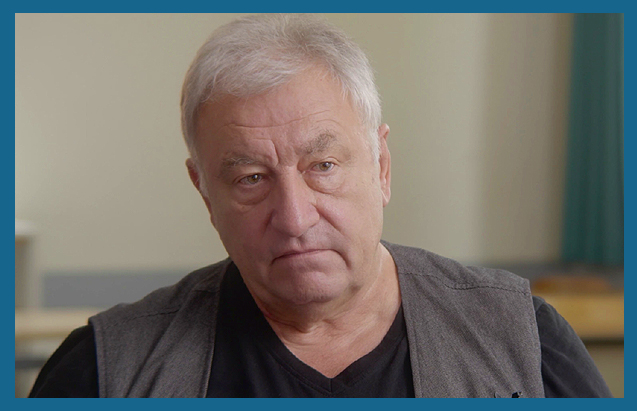 Ryoya Terao (USA), 13 Driver's Licenses, Jewish – A seasoned crew delivers the story of 13 confiscated driver's licenses from 1938 which leads a small German town to face its past and deeply impacts the lives of the research students and the descendants of the Holocaust victims. Writer Elisabeth Gareis & Emmy-nominee Peter Frumkin, Cinematography Emmy-winner Mark Raker, design by Emmy-winner Josh A. Kapusinski.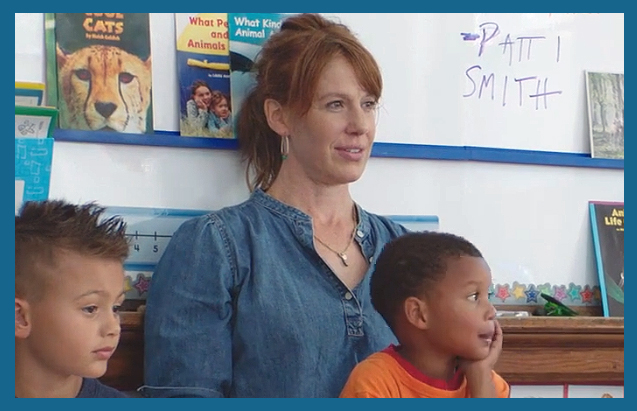 Kate Nowlin (USA), Lemon Shark, Film Short – A film about endangerment, love, science and music through the lens of Freddie, a Kindergarten/music teacher and single mother as she come to understand love in the wake of her best friend's death. Compelling, authentic performance by Nowlin (The Hunt). Co-stars Sunde Auberjonois (Blood Stripe), Ryan Artzberger (Chicago Fire).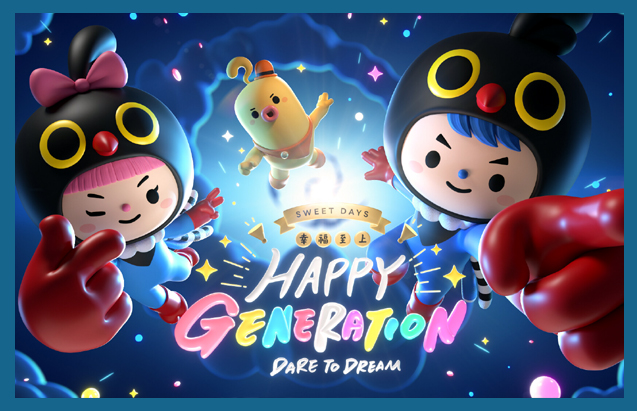 Hsun-Chun Chuang (Taiwan), The Multiverse of Happy Generation, Commercial / Infomercial – talented animator Chuan delivers an opening animation created for an insurance brand's annual event – incorporating the company themes of positive teamwork thinking through colorful and inventive "micro universes", inventive symbolism and engaging characters inspiring viewers to find their own happiness.
Patricia Downey (United Kingdom), Eight of Swords, Film Short – An ordinary house in a Belfast suburb hides the secret of sex trafficking told from the everyday world of the women who've been victimized to numbness – including the accomplices. Realistic performances highlight the chilling realities of what might be in our own back yards. Stars  Claire Cogan (Top Boy), Colette Hart, Louise Parker, Debbie Hill.
Chuhan Wang (USA), Daughters of the Mountain, 17 & under – A high school research project turned into a moving doc told through the lens of beautiful cinematography and lighting. The women of the ancient Wa tribe of China share their wisdom carried forward by oral tradition imparting life lessons to young Wang. Academic advisor Huiqun Bao, Executive Producer Junhu Li, Director of Editing Hongtao Wei.

Chuhan Wang (USA), Daughters of the Mountain, Direction (Student), Documentary Short (Student), Women Filmmakers (Student), Asian (Student)
Dennis Trombly (USA), Man in the Mountain, Television – Pilot Program
Fella Cederbaum (USA), It's All Your Fault, Script / Writer
James Enzo Forni (USA), Stevie Bullets, Documentary Short
Janna Jones (USA), Dump It, Script / Writer
John Farrelly and Christian Gerring (United Kingdom), Never Alone, Film Short
John Parr (United Kingdom), Unconquered, Disability Issues
Julio Dowansingh (USA), Family Affair, Ensemble Cast
Kiran Kesav (India), Weavers of Patan, Documentary Short
Le Chau (USA), DOLDRUMS, Film Short (Student)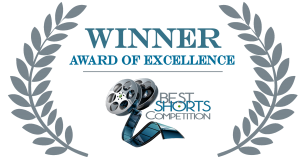 Linda Corley and Joel Kaplan (USA), Marina, The Fire Eating Mermaid, Women Filmmakers
Lukasz Wdowicz (Poland), Life Savers, Commercial / Infomercial, Direction
Luke Rex (USA), Bonding, Film Short, Direction
Massimo Casu (Italy), THE WORLD OF SALVADOR DALI', Film Short, Creativity / Originality
Mateo Fromont (Belgium), 1813, Film Short (Student)
Matthew Margo (USA), ROUGH CUT, Script / Writer, Television – Pilot Program, Web Series, Creativity / Originality, Humor / Humorist, Viewer Impact: Entertainment Value, Comedy Program / Series, Contemporary Issues / Awareness Raising, Entertainment / Drama / Dance / Variety
Mia Rovegno (USA), Full Disclosure, Script / Writer
Nicolás Dimópulos (Argentina), TELESCOPE, Young Filmmaker – 17 and younger
Nour Mohammed Abdelaal (United Arab Emirates), Homecoming, Film Short (Student), Ensemble Cast (Student)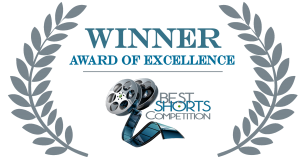 Patricia Downey (United Kingdom), Eight of swords, Women Filmmakers
Paulo Areal (South Africa), Cutting the Darkness, Actor: Leading (Jonathan Pienaar)
Pierre Gregory and Antoine Tapin (Canada), A Last Push for Love, Actor: Leading (David Frisch as Morty), Film Short, Actress: Leading (Theresa Tova as Sylvia), Jewish
Richard Sanborn (USA), Shadows, Film Short
Shane LeCocq (USA), A Touch of Magic, Actor: Leading (Lance Nichols as Jack Fortier)
Simone Vrech and Sandra Lopez Cabrera (Italy), Lombard Woman, History / Biographical
Taekyeong Kim (Korea), Freedom, Film Short
Thomas Michael Heinemann (Germany), PAULA'S DAD and the Right Button in his Head, Children /Family Programming
Yangho Song (Korea), An Incomplete Family Portrait, Young Filmmaker – 17 and younger
Yuanhao Deng (China), The Invisible Musical Note, Young Filmmaker – 17 and younger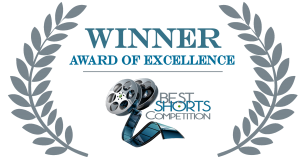 CLICK BELOW FOR AWARD OF MERIT WINNERS


CLICK BELOW FOR AWARD OF RECOGNITION WINNERS