Ellen Gerstein – Come Away With Me, Film Short
Still believing in true love, Ann Chambers is determined to finally live life her way. She summons the courage to attend her High School reunion to find the love of her life, Michael Blake, an all-star athlete and war veteran. Torn apart by war and misunderstanding, life remains full of surprises for them both. With Charlie Robinson (Night Court, Hart of Dixie, Cold Case, House) and Ellen Gerstein (Shameless, Whole Truth).

Benjamin Clyde and Robert E. Clyde (USA), If I Could Tell You, Film Short – After years of emotional fertility treatments, Abby turns to online, underworld insemination.  Strong performances by Avery Clyde (NCIS, Grey's Anatomy), former Backstreet Boys Kevin Richardson (Hallmark Channel) and  EMMY nominated and SAG winner Sharon Lawrence (NYPD Blue, Grey's Anatomy).
Christine Parker (United Kingdom), The Carer, Film Short – A sophisticated and urbane gay man, moves into a Care Home and encounters a handsome, heterosexual, former thief who is now his Carer. Their meeting changes the future for both of them. With BAFTA nominee Peter Eyre (Dragonslayer, The Remains of the Day) and Stephan Chase (Maleficent, Macbeth)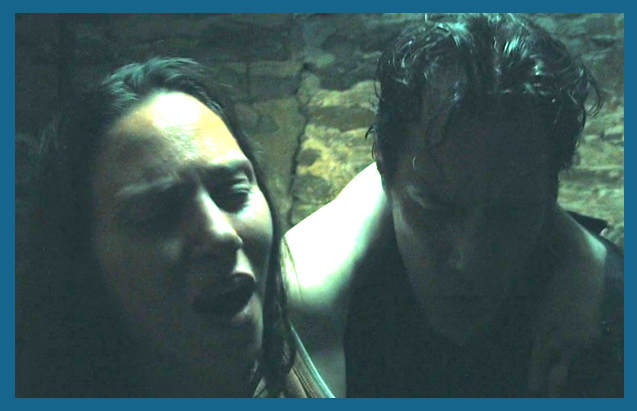 Cristhian Andrews (USA), Atrocitas, Film Short – In an imaginary world, representing the current horrific human rights issues, women are attacked by riot police in a massive protest. One official must decide what's right and wrong. From GRAMMY Nominated Film Composer and award winning director Cristhian Andrews, veteran of Cannes Film Festival and the White House Music Series.
Ian Shive (USA), Chasing Distance, Nature/Wildlife – A personal look into the lives of ultra-running athletes Rob and Christina offering a glimpse into their struggles with depression and how running provides a life-changing experience.  With stunning visuals from renown photographer and Ansel Adams Award winner Ian Shive (Discovery Channel, Sierra Club)
Charles Kinnane (United Kingdom), Generation Hope, Doc Short – Filmed on location in Malawi, Haiti and India, Generation Hope shows the extraordinary difference receiving a daily meal in school can make to children in some of the world's poorest communities.  Uplifting stories told by the children themselves.  Kinnane's films have aired on CNN, BBC, FOX, and Discovery.
Quavondo (USA), The Call, Film Short – Brynn meets a mysterious stranger that will remind her of her past love and forever change her life.  A surprisingly honest and ultimately chilling portrayal of two people.  From famous fashion, celebrity and artistic photographer Quavondo starring Jasmine Wynn and Roshan Maloney.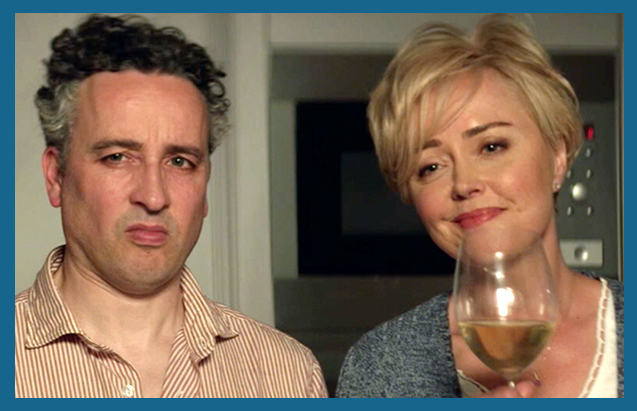 Robert McKeon (USA), Wifey Redux, Film Short – Jonathan's sanity is tested when he becomes maniacally obsessed with warding off his daughter's  boyfriend. From Robert McKeon, and IFTA Awardee Michael Donnelly  with Aidan McArdle (Mr. Selfridge), Angeline Ball, (The Commitments, Shameless), Shane O'Meara (Waterloo Road, Doctors) and Wallis Day (Hollyoaks)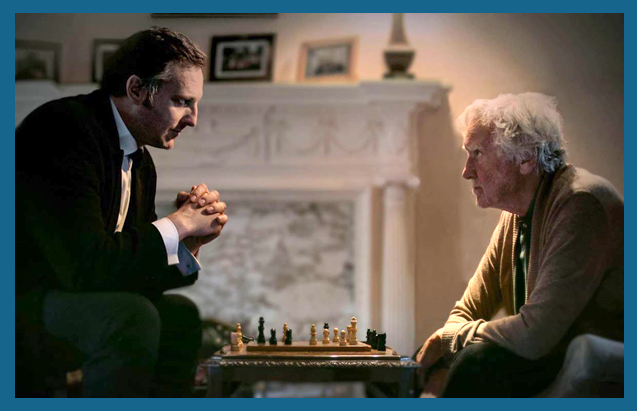 Steven Chamberlain (United Kingdom), Last Chance, Film Short – Roger is an old man living alone, until the Suited Man comes to take him away. But he has his dog Chance to live for, and he won't be going without a fight.  Starring veteran actor of stage and screen David Hargreaves (150+ credits) and Jack Murray (Inception, 80 minutes)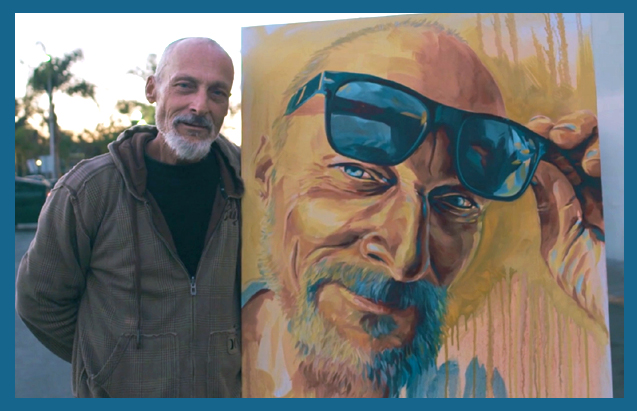 Daud Sani, Retina Cam Productions (USA), Faces of Santa Ana, Doc Short – In an era where the subject of ending homelessness has become global, wide-sweeping, yet often ineffectual, Brian's one-on-one, human-to-human interaction with each and every homeless person he's helped is proving that compassion on a personal level works.

Alyn Darnay (USA), IMMUNITY, Film Short
Anthony De Longis (USA), DUKE, Film Short
Armin Kurasz (Poland), Chernobyl, Documentary Short
Artem Makarevich (Russia), Eclipse, Film Short, Direction, Cinematography
Benjamin Clyde and Robert E. Clyde (USA), If I Could Tell You, Actress: Leading (Avery Clyde as Abby Taylor )
Christine Parker (United Kingdom), The Carer, Script / Writer, Viewer Impact: Content / Message Delivery
Claudia Fucigna (USA), The Stream, Women Filmmakers
Cyrus Hogg (USA), Intrepid Film, Film Short
Damon Crump (USA), The Tenor, Film Short, Children / Family Programming
Elisabeth Loesch (Switzerland), Forget-you-not, Film Short, Women Filmmakers
Ellen Gerstein (USA), Come Away With Me, Film Short
Eunice Olsen (Singapore), Womentalk tv – Dr Maya Bhattachan, Documentary Short, Women Filmmakers
Federico Heller (Argentina), UNCANNY VALLEY, Film Short
Frank Mirbach (Germany), REAL BUDDY, Film Short
Jared Elkin (USA), Becoming Lucy, Actress: Leading (Alexis Nichols as Lucille Ball)
John Gallagher (USA), We Remember, Actor: Supporting (Artie Pasquale as Dad), Actress: Supporting (Christine Campbell as Dana), LGBT
Kate Phelan (USA), visit 57, Actress: Leading (Tricia Paoluccio plays Kat McCormick), Film Short, Women Filmmakers
Małgorzata Łupina (Poland), Clones. Reaching Immortality, Documentary Short
Mans van den Berg (Netherlands), Who Am I, Film Short
Mark Lammerding (USA), Legend, Film Short
Martin Desmond Roe (USA), S A V A G E S, Film Short
Max Barbakow, American Film Institute (USA), The Duke: Based on the Memoir "I'm The Duke" by J.P. Duke, Actor: Leading (LaMonica Garrett as J.P. Duke), Film Short (Student)
Nick Dixon (USA), MINE, Film Short
Nick Wright (Australia), The Situation, Film Short
Paul McGinnis (USA), Loren The Robot Butler: Teach Me How To Dougie!, Film Short
RJ Word (USA), Here Today, Music Video
Shahaub Roudbari and Brynn Thayer, Call of the Wild Films (USA), Thicker Than Water, Film Short
Shahnawaz Zali & Yazan Abughaida, Northwestern University in Qatar (Qatar), 100 Steps, Islamic (Student)
Shivaan Makker (USA), 2 Brothers, Film Short
Susanne Boeing (Germany), Winter's Journey, Women Filmmakers
Tom Hackett (USA), Mr. Richard Francis, Film Short
Wendy Seyb (USA), How You Look At It, Women Filmmakers
CLICK THE LAURELS TO SEE THE AWARD OF MERIT WINNERS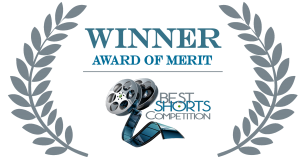 CLICK THE LAURELS TO SEE THE AWARD OF RECOGNITION WINNERS