Tom Cavanagh – Tom and Grant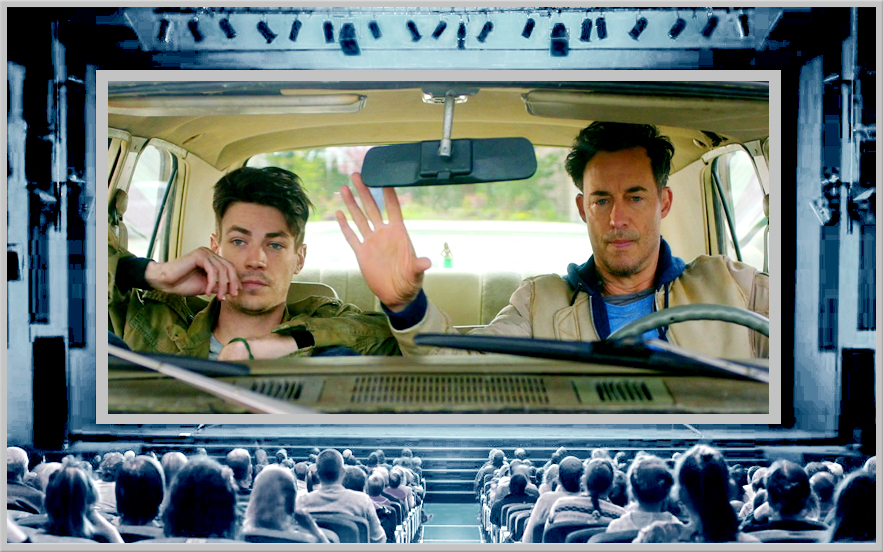 Tom Cavanagh (Canada), Tom & Grant, Film Short – Two brazen thieves attempt to rob a bank without a plan, a clue or a gun. Golden Globe-nominated actor / director Tom Cavanagh (The Flash, Ed, Scrubs) and MTV Awards nominee Grant Gustin (The Flash, Glee) – arch rivals on the television show 'The Flash', team up to play titular small-time crooks. Their brotherhood is the fuel that drives this caper, offering dissections of the movie stakeout archetype, musings on freedom, and a truly unfortunate misinterpretation of the term 'jazz hands'. Cavanagh marries the current politic of hearing only what we want to hear with the easy camaraderie of the buddy pic. Authentic camaraderie and endearing performances from Cavanagh and Gustin. Outstanding pacing combines the downright silly with deeper more poignant reflections and some laugh out loud moments.
Luciano Blotta – Ovum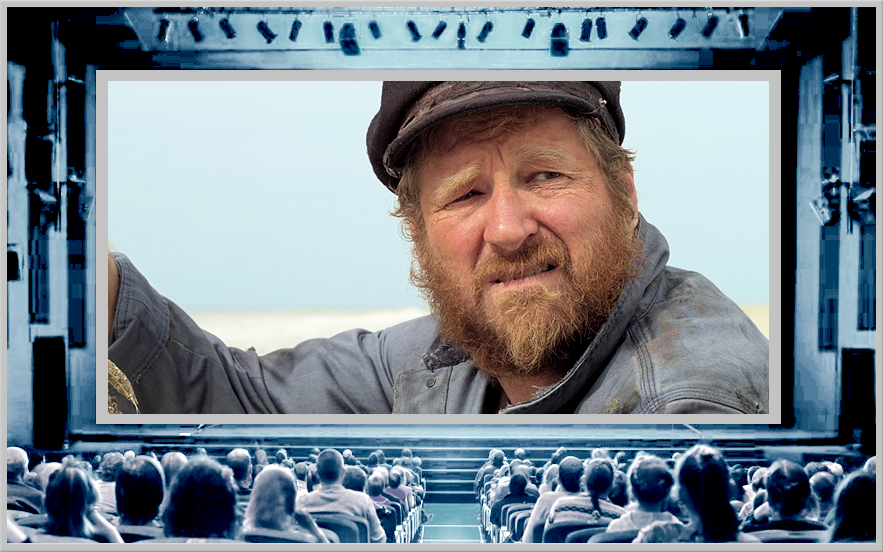 Luciano Blotta (USA), Ovum, Film Short – When a reclusive fisherman finds a giant egg on his desolate beach and decides to take it home, his life takes a big turn, for better or worse. Under Emmy-nominated Blotta's deft direction, Ovum features exceptional cinematography, outstanding sound design and convincing special effects. Jayson Gladstone (Law and order: SVU , MTV's "One Bad Choice") delivers an authentic and compelling performance engaging the viewer in his solitude, anticipation and loss with virtually no dialog.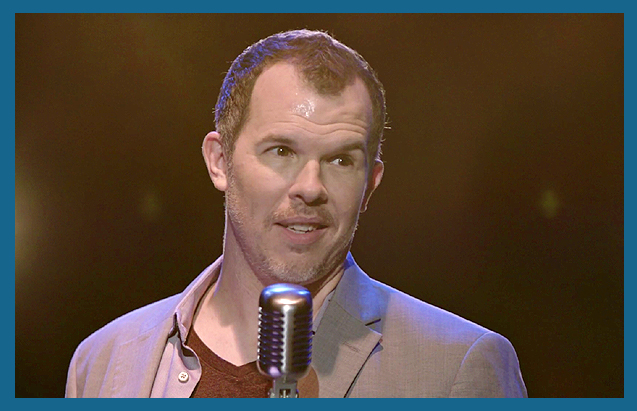 Kristen Hanggi (USA), The Universe is Chewing, Film Short – A poem, written and captivatingly performed by acclaimed artist Steve Connell with stunningly poignancy and potency. Tony-Nominated Hanggi (Rock of Ages) delivers tight direction, superb editing and impactful sound design. With Troian Bellisario (Pretty Little Liars). Unique, heart breaking and heart warming.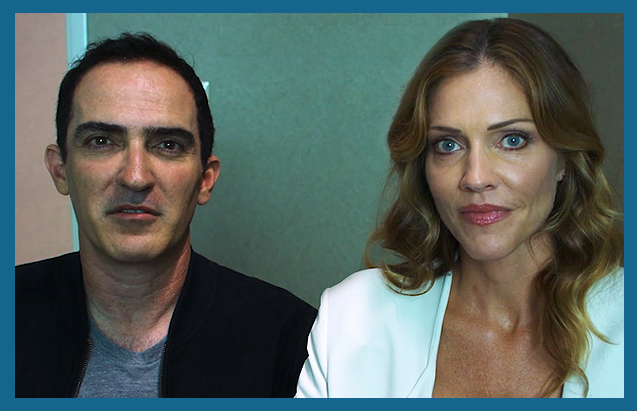 Kevin Alejandro (USA), Bedtime Story, Film Short – When a literary agent realizes her client's work is mind numbing boring, she quickly devises a plan to make him a number one best-selling author. Superbly brought to life by Tricia Helfer (Battlestar Galactica, Lucifer) and Patrick Fischler (Mad Men, Twin Peaks) it is both moving and funny.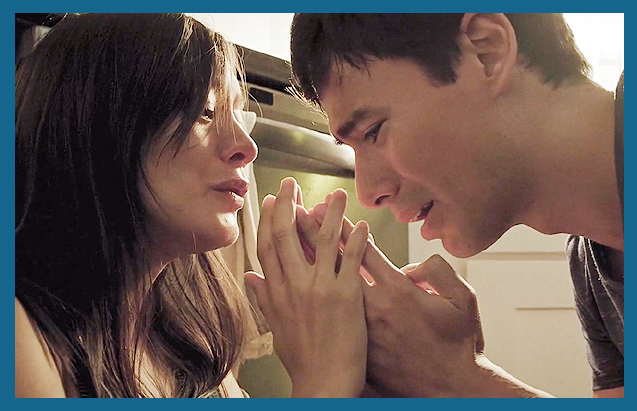 George Young (USA), Home, Disability Issues – Through siblings Alex and Julia, family and special needs come home: at times, hand in hand; at others, they risk tearing loved ones apart. A pitch-perfect and authentically aching performance by George Young (Containment) supported by the talented Janet Hsieh (Tale of Two Cities). Raw, real and exceptional.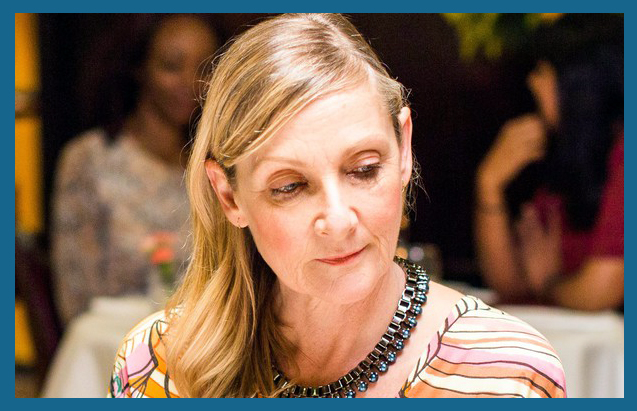 Nick Hatton Jones (UK), Spoon Fed, Film Short – A smart and successful restaurant critic has her life turned upside down when she is diagnosed with Multiple Sclerosis and has to learn how to live with the condition. Excellent filmmaking craft meets exceptional performances from BAFTA-nominees Lesley Sharp (The Full Monty) and Joseph Mawle (Game of Thrones).
Lynda Reiss (USA / UK), Ready to Go, Film Short – A short film about a big question – one man's bittersweet emotional journey, prompted by the loss of his furry best friend and his ruminations on life and death. Deftly directed by Reiss with relatable poignancy, humor and unexpected turns. Anchored with an excellent performance by the earnest Kevin Doyle (Downton Abbey).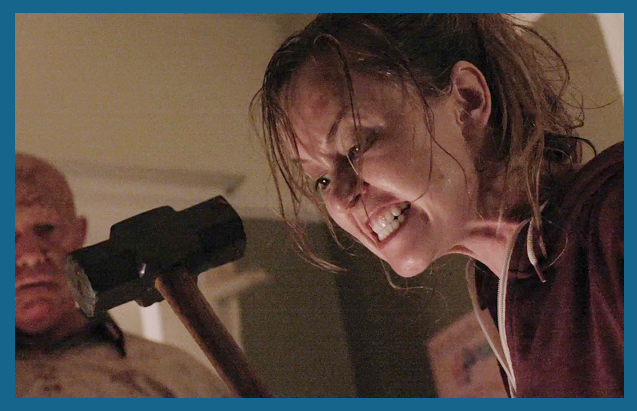 David H. Jeffery (USA), Girl #2, Film Short – When a deranged killer sets his sights on an unsuspecting sorority, he realizes he's not the craziest one in the house. Jeffery (Bones, Prison Break) delivers classic horror with a comedic twist. Katy Yoder (Drop Dead Diva), Mia Faith (The Mentalist), Michael Bailey Smith (The Hills Have Eyes).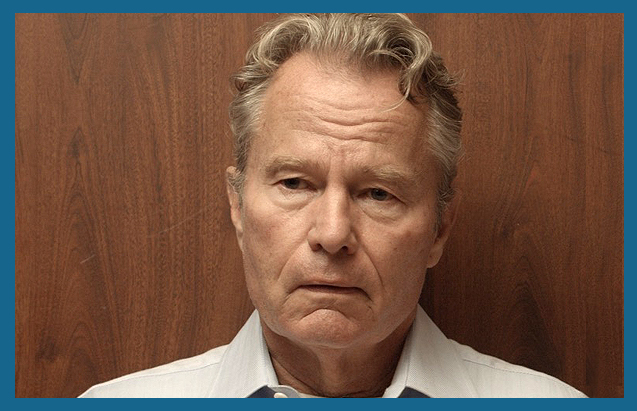 Jeffery Schultz (USA), Easy Way Out, Film Short – Outstanding performances anchor this treatise on life, love, commitment and endings. One partner looking for understanding the other a quiet transition. Adeptly directed stars John Savage (The Deer Hunter, The Thin Red Line) and Kate Conner (Criminal Minds, Fort McCoy).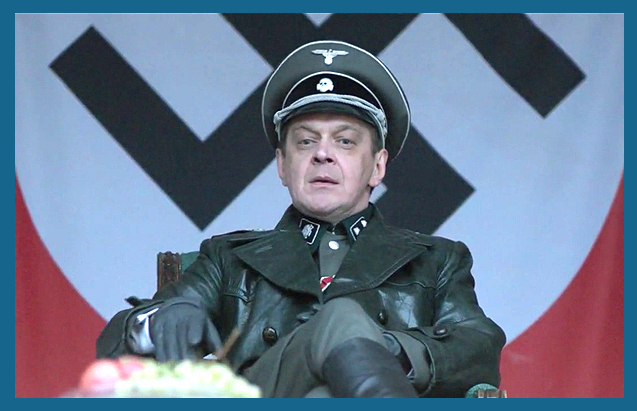 Konstantin Fam (Russia), Violin, Film Short – About the amazing fate of a violin that survives all the horrors of the war – begins in a workshop and ends with a concert at the Wailing Wall decades later.  Emotional and impactful. Michael Gor (Die Another Day), Masha King (The Blacklist) Lenn Kudrjawizki (Thank You Mr. President) and Vyacheslav Chepurchenko.
D-Ccoon / Julien Hassid (Belgium), TRAX, Film Short – One bar. Two drinks. Three people. They all need something new to fight their loneliness. They are on the tracks of a new exciting story. Creative cinematography and true-to-life performances. Stars: Filip Hebrecht (Cordon), Capucine Merlin and Julien Hassid (Retrouvées).
PCI Media Impact, UNICEF and KBS, 27 Empty School Buses, Contemporary Issues – Unforgettable visual action in the heart of New York sees empty school buses with different slogans highlighting the UN report that 27 million children worldwide are denied education due to war. Compelling visuals and impactful sound design drive this poignant piece.

Alastair Clayton (United Kingdom), This Is Axiom, Film Short
Annette Cyr (USA), Blindness, Film Short, Women Filmmakers
Brett Bentman (USA), Missing Peace, Latin / Hispanic
Charles Sharman-Cox (United Kingdom), The Tell Tale Heart, Film Short
Chris Canfield (USA), Occupy, Web Tube Length Videos
CJ Sato and Andrew Gonzalez (USA), HERE: The Garrett Scott Story, Documentary Short
David Gesslbauer and Michi Lange (Germany), [ UNUM ], Experimental (Student)
David H. Jeffery (USA), Girl #2, Direction, Editing, Script / Writer, Original Score, Cinematography, Humor / Humorist
David St. Clair (USA), Red Tape, Film Short
Gabrielle Makower (USA), The Chromo-Zone, Women Filmmakers (Student)
George Young (USA), Home, Actor: Leading (George Young as Alex), Actress: Leading (Janet Hsieh as Julia), Asian
Irfan Merchant (USA), Hardmode, Television – Pilot Program
James Parris (USA), Pink & Blue, Animation
Jesse Rapaport (USA), Circumstantial, Liberation / Social Justice / Protest
Jessica Palud (France), MARLON, Film Short
John Tso  (USA), The Untold Story of Romeo & Juliet, Animation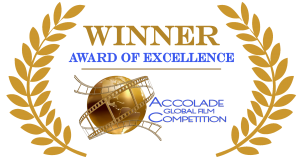 Josh Funk (USA), 3 Keys, Film Short
Joy Guerrieri Borgardt (USA), Fixed Up, Women Filmmakers
Kailyne R. Waters (USA), The Go Cart, Children / Family Programming
Kevin J. O'Neill (USA), PERCEPTION, Film Short
Konstantin Fam (Russia), Violin, Jewish
Kurt Gerber  (USA), SPELL, Music Video
Langston A. Williams (USA), Stay Woke, Film Short
Lo-Tien Li (China), Monster City, Film Short
Lynda Reiss (USA), Ready to Go, Women Filmmakers, Actor: Leading (Kevin Doyle as Lance Mitchell)
Mars Hill Productions (USA), Help Reach Them, Christian
Matt Mays (USA), Mabingwa, Nature / Environment / Wildlife
Michael Maschina (Austria), Jonah, Islamic
Michael Matheson Miller (USA), Mrs. Schneider, Film Short, Jewish
Mohamad AlYamani (USA), Hero Complex, Film Short (Student)
Nick Hatton Jones (United Kingdom), Spoon Fed, Actress: Leading (Lesley Sharp as Ellie)
Niels Bourgonje (Netherlands), Bridge, Film Short
Olga Ryashina (Russia), Allergic to the truth, Film Short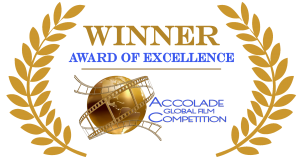 Patricia Santana (USA), Streetlights, Film Short
Paula Neves (USA), Before Petrichor, Disability Issues
Rebecca Shapiro (USA), For Muriel, Film Short, Women Filmmakers
Ricardo Andrade (USA), Ancient Earth: The Permian, Documentary Short
Robert Henno (Belgium), The realm of the little owl, Nature / Environment / Wildlife and Once upon a time – The Savannah, Nature / Environment / Wildlife
Roy Hurst (USA), Survivor 9, Film Short
Russ Nichols (Walkabout Productions) (USA), The Incredible Oyster Reef, Nature / Environment / Wildlife
Ryan Marcus (USA), Ride Your F#%king Bike, Documentary Short
Sean Thiessen (USA), Posers, Film Short (Student)
Stephan Velema (Netherlands), UNFADED, Experimental
Su Chun-Hsu (Taiwan), I Love Happiness, Animation, Children / Family Programming
Tesia Walker, EJ Argenio, Bobby Kruger and Ryan Davenport (USA), IN THE FIELD, Film Short
Tim Collins and Ashley Arechiga (USA), Greymen and Red's: To Catch a Chicken, Animation
Tom Cavanagh (Canada), TOM and GRANT, Actor: Leading (Tom Cavanagh as Tom), Actor: Leading (Grant Gustin as Grant), Direction, Humor / Humorist, Viewer Impact: Entertainment Value
CLICK BELOW FOR AWARD OF MERIT WINNERS


CLICK BELOW FOR AWARD OF RECOGNITION WINNERS