Dan Przygoda – Deadline, Film Short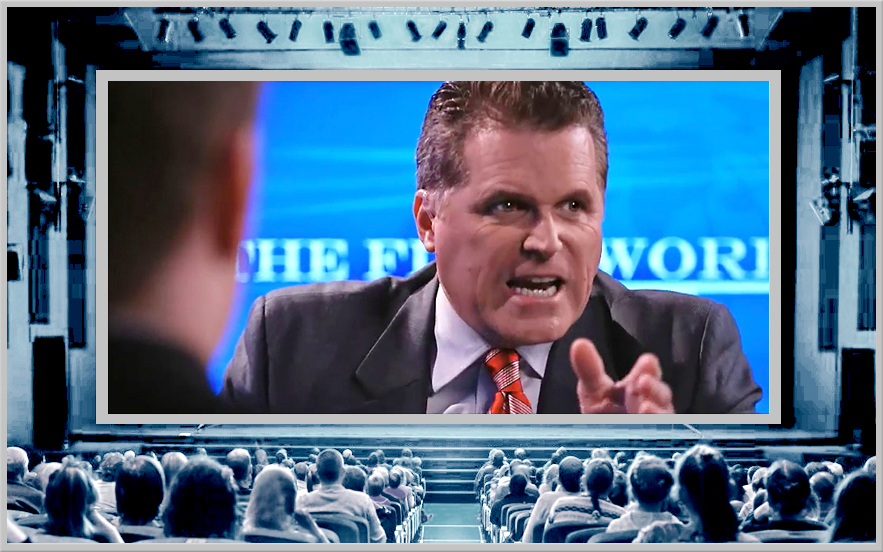 Dan Przygoda (USA),  Deadline, Film Short.  The volatile host of a popular incendiary new opinion talk show interviews the star of a viral political attack ad claiming that one of the presidential nominees is responsible for his wife's death. As they each try to make their case both men learn that the other may not be what they seem and the film explores how far each side is willing to go in order to win. By Emmy-nominated Tisch grad Dan Przygoda with powerful performances by TV veterans James Arden (30 Rock, Gossip Girl) and Emmy-nominated Robert Newman (Guiding Light, Amazing Spider-Man 2)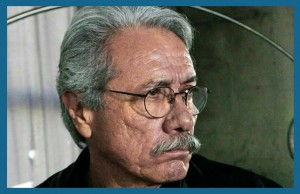 Dempsy Tillman (USA), The Art of Human Salvage, Film Short – Academy Award nominee Edward James Olmos brings his powerful presence – where government is taken over by the "Corporation".  A young boy is sentenced to execution, his only hope is a broken Salvage officer.  Matthew Boylan (Straight Outta Compton, 24) and Jamie Walters (Beverly Hills 90210)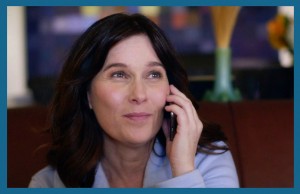 Eric Simonson (USA), We Know You Have a Choice, Film Short – Directed by Oscar winner Eric Simonson we see a career woman meet her match when she takes on the complexities of technology and "customer service". Her frustration reflects her own personal demons of loneliness and lack of affection. With a nuanced performance by Sue Cremin (The Tao of Steve, Homeland).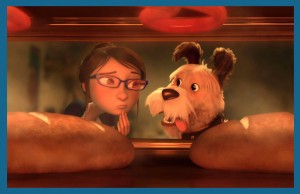 Christian Lachel (USA), Alex & Sylvia, Animation –When Sylvia, a scientist with a passion for climate change education, takes over a small-town bakery she discovers that life often has different plans for you. Joining forces with farmer Alex, they learn working together achieves far more. Beautifully animated and entertaining with messages of current issues and togetherness.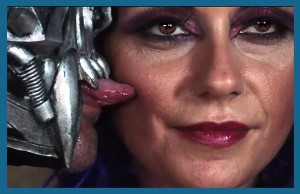 Annamaria Lorusso (Italy), The Choice, Film Short – Eric, a man in despair, is dragged into a journey of eroticism, madness and violence during which he comes to a crossroads.  A brush with his soul, his demons and himself he comes to understand that his only choice is living or dying. A very powerful performance by award winning actor/director Roberto D'Antona.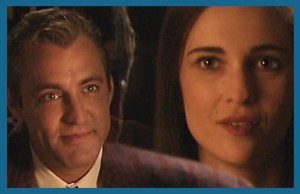 Geno Andrews (USA), Jillian's Vantage, Film Short – John Wheeler has a secret life that shelters him from the world. When he discovers his "blind date" is actually blind, he feels the eyes of the world are staring through him. But Jillian sees things differently. Will he know a brighter world? Will he face the secret that haunts him? With industry veteran actor John Valdetero.……………………………

Aaron Bevan Bailey (United Kingdom), Populace, Actor: Leading (Jamie Pigott as John)
Aaron Paradox (United Kingdom), Kensho, Animation
Aleix Massot (Spain), The Holy Cave, Film Short (Student)
Annamaria Lorusso (Italy), The Choice, Actor: Leading (Roberto D'Antona as Eric), Actor: Supporting (Michael Segal as The Emperor), Actress: Supporting (Annamaria Lorusso as The Soul)
Dan Przygoda (USA), Deadline, Direction, Actor: Leading (Robert Newman as Ted Warner), Script / Writer, Film Short
David Sebastian Buus (USA), Unease, Film Short
Diego Barrios (Brazil), Mother's Heart, Film Short (Student)
Diego Fiori and Olga Pohankova (Austria), THE WORDS HEAR THE LIGHT, Experimental
Duncan Way (France), Ferdinand Knapp, Film Short
Eric Dean Seaton, Legend of the Mantamaji: Live Action Short, Film Short, Television – Pilot Program, African American
Eric Simonson (USA), We Know You Have a Choice, Actress: Leading (Sue Cremin as Amy)
Hans Erik Kraan (Netherlands), Hotwax, Film Short
Johnnie Semerad (USA), Walking Johnnie, Animation
Kevin Molony (United Kingdom), Short Supply, Film Short
Lawrence Hott (USA), SciTech Band: Pride of Springfield, Documentary Short
Lourdes Alcaniz (USA), 40 Weeks… And a Half!, Webisode, Latin / Hispanic
Maggie Burnette Stogner (USA), Roads of Arabia, History / Biographical, Women Filmmakers
Mário Ventura (Portugal), O Berço Imperfeito (The Imperfect Cradle), Direction, Actor: Leading (Tiago Moreira as the young boy), Cinematography
Matt Burniston (USA), The Mega Plush – Episode II, Web Tube Length Video
Michael Gorlick (Canada), Reinventing The Reel, Documentary Short
Naser Kazmi, A mime to Kill, Actor: Leading (Naser Kazmi as male mime)
Oliver Holms (United Kingdom), The Foley Artist, Film Short
Paul Nicoletos (USA), The Dragon's Blade, Film Short
Peewee Piemonte (USA), Last Writes, Actor: Leading (Lance Henriksen as Robert Service)
Seth Gamez and Drew Allen (USA), Superherophobia, Film Short
Sharif Hamza (USA), We Vault, Film Short
Shea Sizemore (USA), A Chess Player, Film Short
Tim Hahne (Germany), TOUCH THE SKY – with Alex Zanardi, Documentary Short
Veselin Efremov (Sweden), The Blacksmith, Animation, Experimental, Web Tube Length Video
Vincent J Wiley (USA), Vincent the Artist Short, Animation
Yucheng Zhao (China), TWIN LOTUS (Student), Actress: Leading (Yucheng Zhao as Yuhe and Yulian)
CLICK THE LAURELS TO SEE THE AWARD OF MERIT WINNERS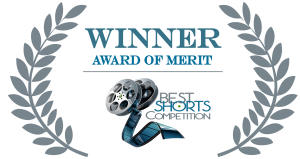 CLICK THE LAURELS TO SEE THE OUTSTANDING AWARD OF RECOGNITION WINNERS