Stuart Rideout – I Wish for You

Stuart Rideout (United Kingdom), I Wish for You, Nature / Environment – I Wish for You is an emotionally powerful film about a grandfather's poignant last letter to his granddaughter. Oscar-winner Jeremy Irons masterfully brings to life a brilliant script by acclaimed "War Horse" author Michael Morpurgo. BAFTA-nominee Maxine Peak's nuanced performance interprets his profound words and emotive memories as he extols the virtues of looking after the planet and his love and hope for the world around us that transcends time. A resonant and soaring soundtrack from Oscar winning composer Rachel Portman helps the viewer connect on a deeply personal level. Deft direction from Rideout, with his signature combination of truthful performances blended with cinematic landscapes – taps into something elemental and brings to life a film with an environmental message that powerfully reminds us of what we are at stake of losing. Part of The Climate Coalition's #ShowTheLove campaign – it is a climate film that is not heavy-handed but rather emotive and inspiring. A tour-de-force in the world of environmental movies. Ridley Scott Associates production company.

Oliver Goetzl (Germany), Mt. Suswa-Life in a Volcano, Documentary Short – Goetzl brings his exceptional wildlife filmmaking talents to Mt Suswa in Kenya – the only place in the world where baboons roost in caves. A rare and mysterious place – showcasing an abundance of wildlife and previously unseen behaviors. A well-crafted script, exceptional footage, entertaining narration and beautiful cinematography. Aired NDR.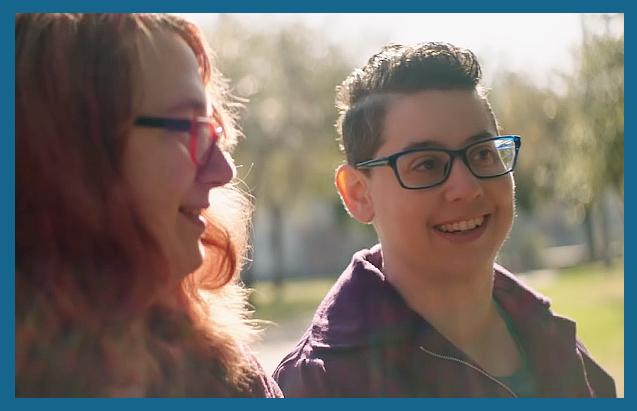 Rayka Zehtabchi (USA), Ours to Tell, Liberation/Social Justice – Oscar-winning director Zehtabchi's poignant film about reproductive justice and body autonomy. Featuring four honest, heart-stirring stories of women in underserved communities – and the power that comes from controlling their own bodies and futures. Narrated by Natasha Rothwell (Insecure). Producing partners Planned Parenthood and We Testify.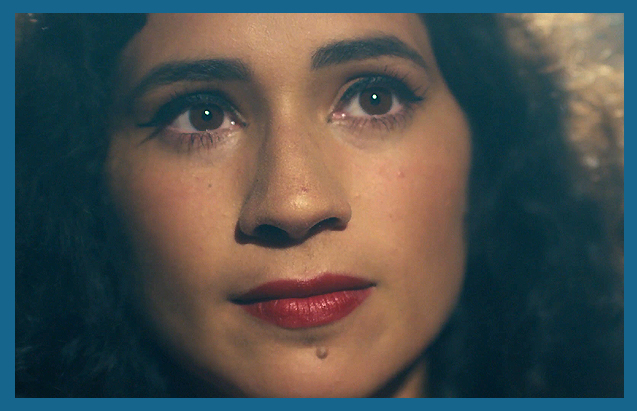 Haley Geffen (USA), Hey Girl, Women Filmmakers – Five-time Emmy winner Geffen's imaginative and impactful short about self-image. Creative narrative using poetry, dynamic dance movement, attitude and a cinematic lens. Beautifully delivered by Melissa Lozada-Oliva using modern dance (Kailey McCrudden) to illustrate what prevents women from reaching their potential. Exceptional editing, pacing and superb use of music.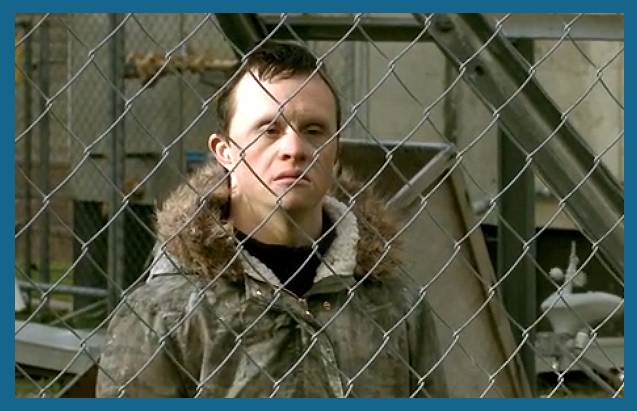 April Phillips (New Zealand), The Last Man on Earth, Disability Issues – The aftermath of a global epidemic that virtually wipes out mankind – caused by a vaccine designed to eradicate birth defects. Phillips' exceptional take on prejudice and moral issues of our times – a thriller about the worth of people with disabilities and lesson about character. Authentic performances by Greer Phillips, Shane Bartle and Duncan Armstrong.
Beau Janzen (USA), Bugbottle, Educational / Instructional – Emmy-winner Janzen (Gotham / Life of Pi / Game of Thrones) brings an artist's sensibility of storytelling and connecting with an audience to a mind-bending educational concept transcending our traditional structures of three-dimensional space. Bugbottle challenges the viewer to new ways of thinking with gorgeous animation and a well presented narrative.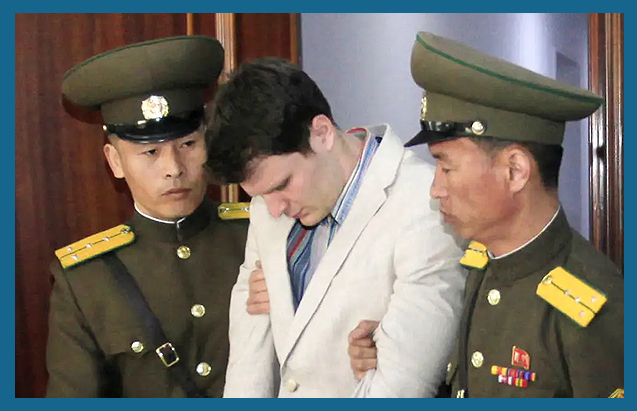 Klaus Scherer, ARD/NDR-TV (Germany), The Untold Story Of Otto Warmbier: What Happened In North Korea?, Doc Feature – Scherer's skillful doc reveals the truth of the shocking story of Warmbier – held in North Korea and ultimately died of his injuries sustained there. He uncovers the prolific lies of the US and North Korean administrations, their appalling friendship and the tragic consequences that follow.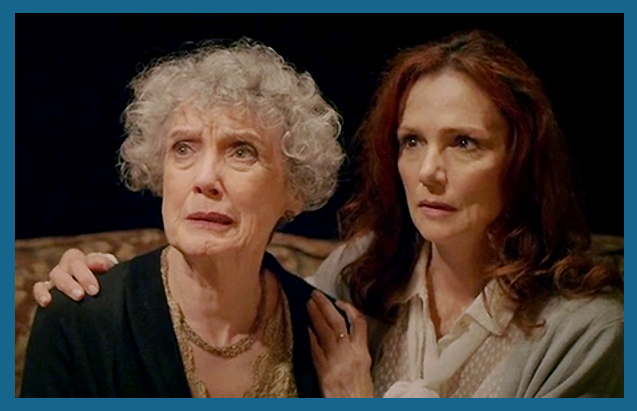 Navin Ramaswaran (Canada), The Remnant, Film Short – Con artists posing as paranormal investigators steal from the home of an affluent woman but end up unleashing an evil spirit. Unique horror short with colorful characters delivered by talented actors. Jill Frappier (Schitt's Creek), Jennifer Dale (So You Said Yes), Peter Keleghan (The Industry), Kaniehtiio Horn (Ghost BFF), Grace Lynn Kung, Michael James Regan.
Casey Gates Frey (USA), Crystal, Women filmmakers – A sci-fi rom-com about a neurotic women looking for Mr. Right…through a secret, artificial intelligence matchmaking app. Frey blends her comedic chops with digital expertise (Emmy-nominated The Good Place) to deliver a fresh story. Manon Mathews (Holiday Breakup) Kunal Dudheker (Better Things), Brick Patrick (Suspense), Kyla Garcia (Agents of S.H.E.I.L.D).
Bob van de Gronde (Netherlands), Rooted in Shadow, Film Short – Based on a true story, a soulful coming of age film about a kid (Jessey Voorn) trying to follow in the footsteps of his boxing legend father (Ramon Voorn). Ultimately, he decides to use his boxing skills to create his own destiny. Thoughtful direction from a talented van de Gronde, beautiful cinematography and moving soundtrack. Supported by New Balance.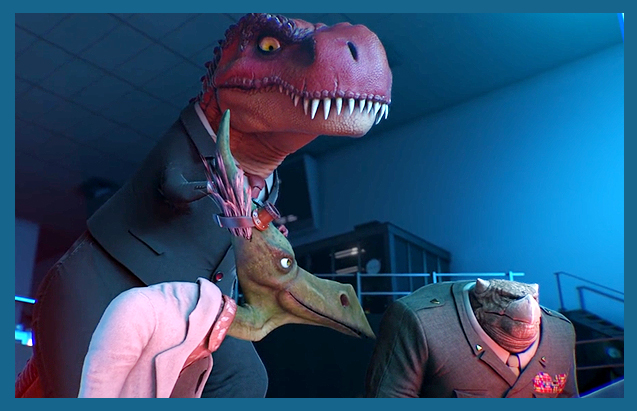 Paul-Louis Aeberhardt (France), Dinosaurs: The True Story, Animation (Student) – The highly creative team of BAD JOKES ANIMATION delivers the "true story" of what happened with the dinosaurs. Imagine a world where dinosaurs have survived, where they have evolved, even to the point of being ready to face their biggest enemy: the asteroid. A colorful, imaginative and clever animation from a talented group of filmmakers.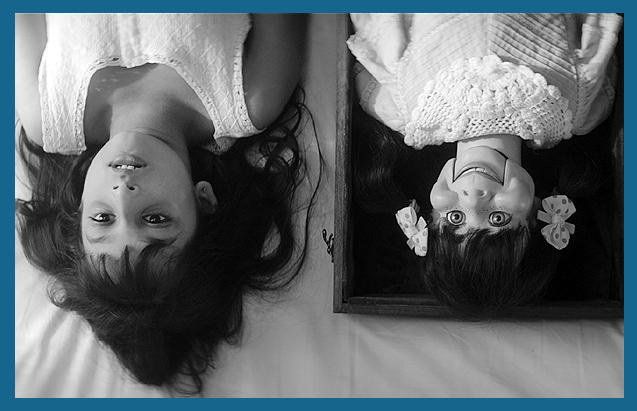 Vanita Omung Kumar (India), Ave Maria, Film Short – Director Kumar's (Mary Kom) story confronting child sexual abuse and the devastating consequences. 8-year old Maria is unwilling to verbally communicate and is isolated and withdrawn. Her parents cope in their own fragile ways. Only when she adopts a puppet does she find a way to share her voice. Shivika Rishi (Bharat), Annup Sonii (Chintu), Lin Laishram (Rangoon).
Hsun-Chun Chuang (Taiwan), Mazu Pilgrimage, Animation (Student) – A beautifully animated and touching piece used to promote the annual pilgrimage to worship the patron goddess of seafarers, Mazu. One of the most well-known deities in Taiwan and China – every year, more than 400,000 followers join this 9-days pilgrimage. Creative and expressive with a stirring message.

Alan Hicks (USA), LIV, Documentary Short
Amy Buchwald and Danny Woodburn (USA), N'Everest, Film Short
Angad Bawa (India), Take 2, Film Short
Anthony Kalmeta (USA), Overcast, Film Short
April Phillips (New Zealand), The Last Man on Earth, Actor: Leading (Shane Bartle as Carter), Actor: Supporting (Duncan Armstrong as Max), Actress: Leading (Greer Phillips as Annie Harper), Disability Issues
Ari Shapiro (USA), HAVEN, Film Short
Aya Stoltenberg and Tsubasa Matsumoto, Columbia University (USA), OFFERING, Asian (Student)
Bob Celli (USA), The Keeper, Film Short
Boris Undorf (USA), Cucking Perfect, Film Short
Brett Rickaby (USA), Jane Doe, Actress: Supporting (Amanda Lamberti as Jane Doe), Film Short
Brice Blanloeil (France), 8102 ARIM, Commercial / Infomercial
Brice Lava (France), Expedition Sierra, Movie Trailer
Chandler Clarke (USA), Never A Loss, Commercial / Infomercial
Chandler Clarke and Weston Walker (USA), BASICS – Snow Safety & Awareness, Public Service Programming / PSA
Christian J. Parkinson (USA), Old Blue Eyes, Film Short
Claire Elizabeth Terry (Spain), Thirty Minutes, Actress: Leading (Lúcia Moniz as Lucy), Film Short, Women Filmmakers
Damien Christian D'Amico (USA), The Anxiety Fly, Animation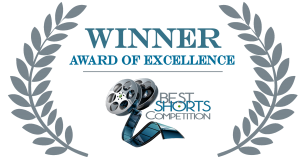 Darren Colston (USA), Grandpa's Hands, African American, Film Short
Dustin Jones and Emma Pettinga (USA), Back From The Brink, Documentary Short (Student)
Eden Bailey (USA), Sami, Film Short (Student)
Education Bureau (China, Hong Kong), Life Wisdom – He respects others is bound to be respected himself, Educational / Instructional / Training
Ellie Gravitte (USA), Also with You, Film Short
Evgeniy Bazhenov (Russia), The Great Space Explorers, Animation
Jeff Witzeman (USA), The Works of Your Hands:  Healing The Gut, Documentary Short
Jon Root and Rachel Rosenbloom (USA), 65º, Women Filmmakers
Josh Garvin (USA), Oakdale, 1959, Film Short
Katherine McRae (New Zealand), WATER BABY, Documentary Short
Kenan Gopffarth (USA), Carried Away, Animation (Student), LGBT (Student)
Laura Niles  (USA), Class Photo, Actor: Leading (Rick Shapiro as Dick Shapora)
Longwei Deng (USA), Tender is the Kiss, Film Short
Michael Hilf (USA), Smoking Wet, Film Short, Actress: Leading (Robin McDonald as Lois Yerdun), Script / Writer, Direction
Mike Johnston (Canada), Synnopsis, Documentary Short
Mohsen Emaminouri (USA), through the breeze, Film Short
Nataly Shkuleva (Russia ), Wings, LGBT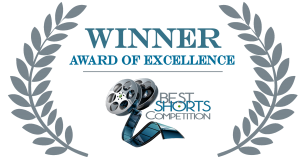 Nathan Tillett (USA), Be Like the Robots, Animation (Student)
Nicolas Eguren Cleffi (United Kingdom), The Return of The Mountain Chicken, Nature / Environment / Wildlife (Student)
Noah Berlow (USA), What If…, Liberation / Social Justice / Protest
Oliver Goetzl (Germany), MT. SUSWA – LIFE IN A VOLCANO, Documentary Short
Powei Su (Taiwan), anpu – ZOEA, Music Video
Rachael James (Australia), Cybersecurity and IP Theft, Women Filmmakers, Educational / Instructional / Training
Rosario Errico (Italy), THE EYES OF THE OTHER, Film Short
Ross Kauffman (USA), Waterproof, Documentary Short
Sarita Gold (Australia), My Two Lives, Creative Response to the Holocaust, Documentary Short, Educational / Instructional / Training, Jewish, Women Filmmakers
Selket Kaufman (USA), A Voice for Whales, Documentary Short
Shareable (USA), The Response: How Puerto Ricans Are Restoring Power to the People, Television – Pilot Program
Shimon Galiley, Empire Recycling Corporation (USA), Earth Day – from Scrap to Sculpture, Documentary Short
Simone Cassas (USA), You can vote on that!, Public Service Programming / PSA
Souvid Datta (United Kingdom), Moonlight Dreams, Liberation / Social Justice / Protest
Toni Escandell and Jordi Escandell, Paleârtica Films (Spain), MENORCA, BIOSPHERE RESERVE, Nature / Environment / Wildlife
Usher Morgan and Katie Vincent (USA), Windblown, Film Short
Vahagn Karapetyan (Greece), Wicca Book, Film Short
Vanita Omung Kumar (India), Ave Maria, Women Filmmakers, Special Purpose Productions
Yennis Cheung and Nicky Cook (United Kingdom), Selma & Clarice, Asian, Women Filmmakers, Television – Pilot Program
CLICK BELOW FOR AWARD OF MERIT WINNERS


CLICK BELOW FOR AWARD OF RECOGNITION WINNERS