Kyra Sedgwick and Kevin Bacon –
Until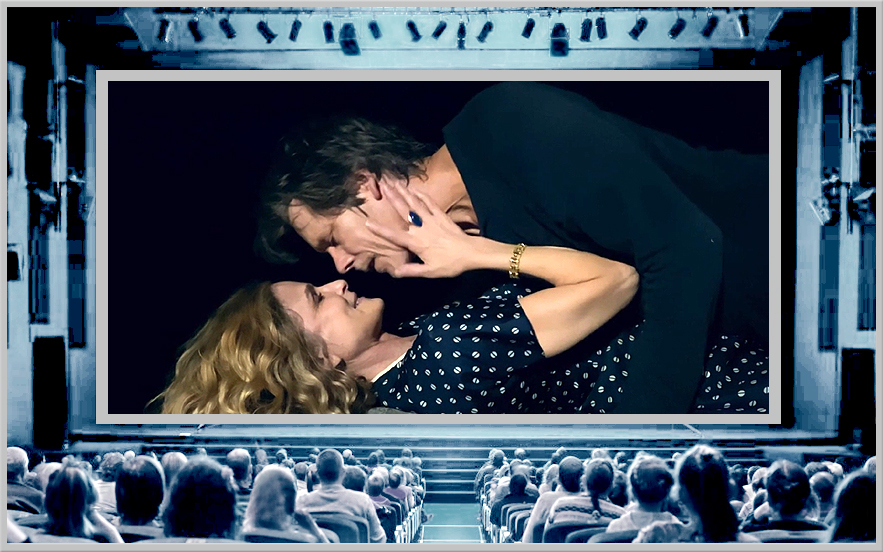 Kyra Sedgwick and Kevin Bacon (USA), Until, Film Short – Golden Globe winners Sedgwick and Bacon deliver a pitch perfect homage to our times – a short film about a couple who learn to live with loss. It is at once unpretentious and complicated, intriguing, surprising, emotional and profoundly touching – without preaching or being overtly melodramatic. These exceptionally talented actors deliver achingly authentic and potent performances without a word being spoken. As the short's producers, directors and actors, the filmmakers created this piece to honor the memory of the lives lost to covid-19 and dedicated it to their loved ones left behind. Along with editing from the talented Sabine Hoffman and a compelling soundtrack by Travis Bacon – Sedgwick and Bacon use their considerable on-screen talents to support their ongoing compassionate advocacy to causes that bring about positive change.  www.sixdegrees.org/

Kami Sadraei (USA), The Sleepless, Film Short – Oscar-nominee Eric Roberts stars with Kami Sadraei in this short about an ordinary psychotherapy session that takes a shocking turn. A tormented man consults a psychiatrist to come to terms with his past and ends up finding resolution in an unconventional way.  Authentic performances and tight direction. Cinematography by Adam Goral with editor Nicholas Wenger.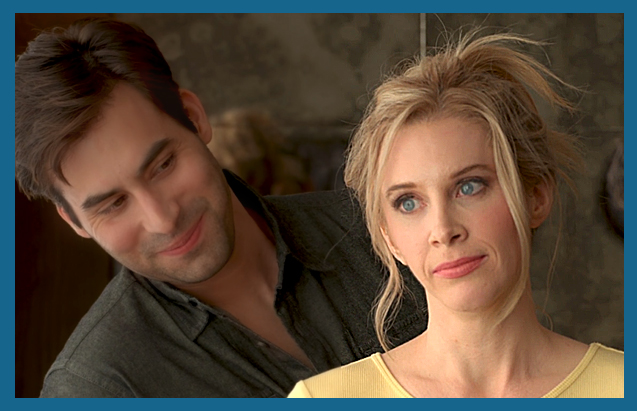 Brett A. Hart (USA), Coffee With Exes, Film Short – Emmy winning director Hart delivers a relevant and delightful romp through a woman's search for meaning accompanied by endless cups of coffee with exes. From "Here's Your S*%!@ Back coffee" to the "Wanna Hook Up for Old Time's Sake coffee" – she ultimately discovers the real relationship she is looking for. Stars Jessica Bishop, Ryan Shrime, Coley Speaks, Jean Diaz.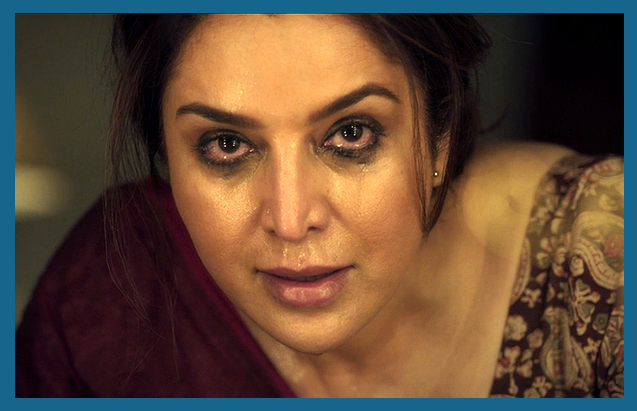 Tisca Chopra (India), Rubaru, Film Short – An aging actress realizes the opportunities she missed to create genuine art but now how far will she go to regain her confidence and be relevant? An honest, searing portrait of an actor and near tragic consequences. FilmFare winner Chopra is outstanding as an actress facing her deteriorating mental health. A convincing performance by supporting actor International Emmy-nominee Arjun Mathur.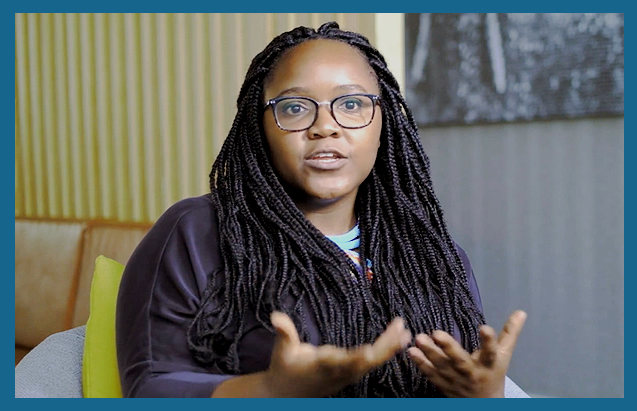 Brigitte Alepin and Harold Crooks (Canada), Fast & Dangerous Race to The Bottom, Doc Short – A richly illustrated critical examination of the perils of international tax competition, tax injustices and their devastating effect on public finances. A well researched and balanced doc with intelligent commentary from well-chosen global experts. Compelling information, tight narrative and excellent editing weave a very compelling doc. Aired CBC.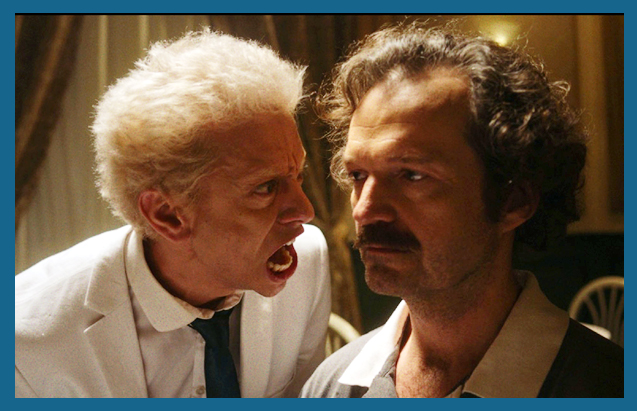 Maverick Moore (USA), My Dinner with Werner, Film Short – Based on real events and things Werner Herzog and Klaus Kinski actually said…this is a wacky farce about a dinner date and murder. Deftly directed, creative and delightfully absurd. Carried by a talented cast. Chynna Walker (Sam), Matthew Sanders (Return to Montauk), Andrew Perez and Grant Virtue.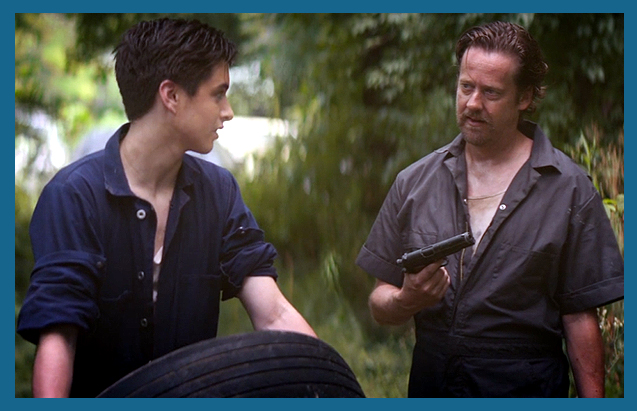 Daniel McMellen (USA), The Garage, Film Short – A summer job changes everything for a young man in Indiana. Coming of age set against the backdrop of summer heat, father-figures, dangerously insane co-workers and a homicidal Hotpoint. Stars: Jay Lay (How I Met Your Mother), Jack Coghlan (Jamall & Gerald), Harry Marsh. With a solidly supportive score from Grammy-winner Oskar Cartaya.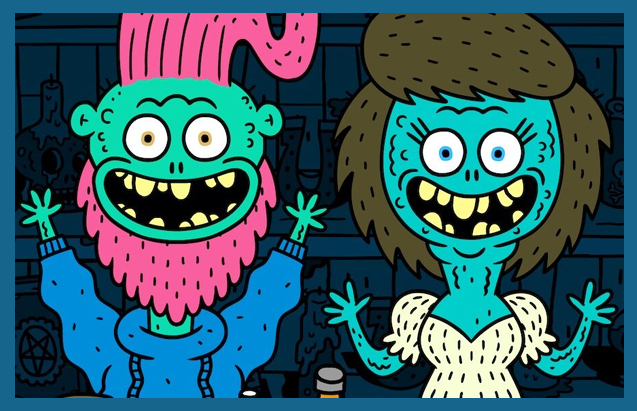 Aaron Augenblick (USA), Death Hacks, Web Series – A wildly creative animated series that is a parody on modern social media culture using horror tropes. Adam and Molly are the ghost hosts of a lifestyle show for offering upbeat advice on to undead viewers. Witty, relevant and highly entertaining – whether laughing or totally freaked out. Stars Emmy-nominees Kristen Schaal and Thomas Middleditch.  Produced by Snapchat.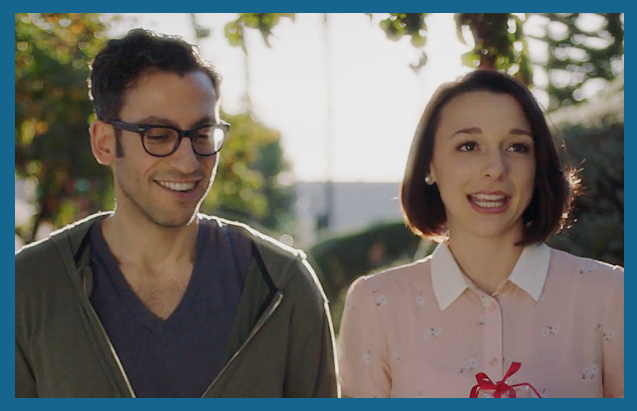 Austin Everett (USA), The Baker, Film Short – A charming assassin baker, who literally kills with cupcakes, gets into a sticky situation when the man she falls for ends up being her next mark. Quirky and delightful with inviting direction, tight editing and engaging performances. Stars Aubrey Reynolds (16 Stones), Adam Tsekhman (DC's Legends of Tomorrow), Nicola Posener (The Bold and the Beautiful).
Rodrigo Thome (Brazil), The Ocean Voice, Nature / Environment – A love letter from the Ocean to all of humanity. It delivers a nostalgic look at our relationship with the sea – as well as providing a cautionary tale urging us to reconnect with the ocean – the source life for our planet. Gorgeous cinematography, lush soundtrack and an emotionally beautiful script deliver a mesmerizing short with an important message.
Paula McFetridge (United Kingdom), Gone, Film Short –  A very realistic depiction of two days in the life of a woman with dementia and her son the carer. When she doesn't remember, it's hurtful and things change in the blink of an eye. It's just his turn to love her more now. Insightful script both heart wrenching and heart opening. Outstanding and painfully real performances from Carol Moore and Darren Franklin. With Future Screens NI.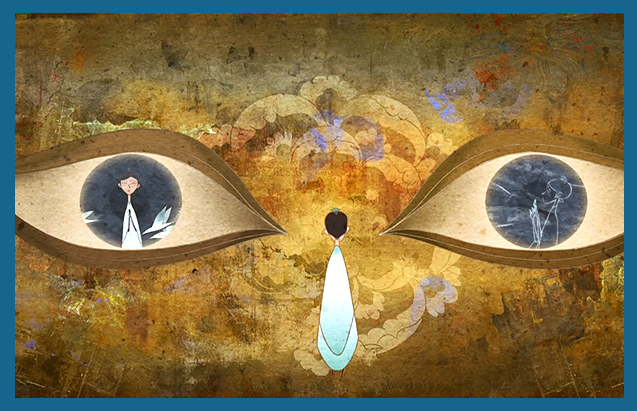 Fang Qiannan, Pan Yingying, Zhang Jingxiong, Guo Zifeng, Shan Haozhe (China), The Thorn Bird, Animation – According to Legend, there is a bird that sings only once in his/her life. Their life is spent searching for a thorn tree to complete the great song. A beautiful allegory of a person's quest for meaning and finding their true voice. Uniquely crafted and beautiful visuals, a simple yet deeply rich animation style, excellent sound design.
Ukweli Roach (United Kingdom), Rosetta, Experimental – Rosetta explores the issues of Perspective, and how that affects Interpretation. A imaginative dance dealing with opposites; Greed vs Sacrifice; Selfishness vs Altruism; Hate vs Love. A film with many layers of meaning and the transformative nature of love. Creative filming from Colin Emerson deftly and artistically edited and carried by an electro-soul track from Kyan. From BirdGang.

Aaron Augenblick (USA), Death Hacks, Animation
Andrew Gutierrez (USA), Paz, Film Short, Latin / Hispanic
Arlen Konopaki (USA), That Was Awesome!, Film Short
Austin T Vincent (USA), Duino, Animation (Student)
Ayeshah Rose (Australia), Shoulda, Women Filmmakers
Brett A. Hart (USA), Coffee With Exes, Actress: Leading (Jessica Bishop as Jess), Women Filmmakers
Brigitte Alepin and Harold Crooks (Canada), Fast & Dangerous Race To The Bottom, Women Filmmakers
Carlos Torres (USA), XIETY, Disability Issues, Film Short, Women Filmmakers
Catelyne Ma (Canada), Our Sparkles, Animation (Student)
Courtney Deelen (Canada), The Last of Ian Campbell, Actor: Leading (Shawn Lawrence as Ian Campbell), Film Short, Women Filmmakers
Cristian Balint (USA), Insomniac, Music Video, Cinematography
Curtis Roland (USA), Old Cliff Rising, Disability Issues (Student)
Daniel Díaz and Gloria Tejero (Spain), A Walk by the Clouds, Music Video
Daniel McMellen (USA), The Garage, Direction
Dave Bergeson (USA), Wheels Locked, Disability Issues, Film Short
David McAbee (USA), NOVA, Film Short, Script / Writer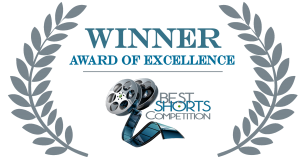 Deepak Reddy (India), Manasanamaha, Film Short, Actor: Leading (Viraj Ashwin as Surya), Cinematography (Deepak Reddy), Experimental, Costume Design (Deepak Reddy), Creativity / Originality, Makeup (Deepak Reddy), Narration / Voice-Over Talent (Viraj Ashwin), Original Score (Composed by Syed Kamran), Post-Production Overall, Production Design, Script / Writer (Deepak Reddy), Sound Editing / Sound Mixing, Viewer Impact: Entertainment Value, Direction (Deepak Reddy), Concept
Denis Thomopoulos (USA), Cool The Climate!, Children / Family Programming
Dorlisa Hommel (USA), MOM's: More Than An Organic Market, Nature / Environment / Wildlife, Documentary Short
Dugan Bridges (USA), Serving Thousands: The 29 Diner Story, Documentary Short
Emilie Tommasi (France), The Gliwensbourg Chronicles, Webisode
Endemic Species Research Institute (Taiwan), Elves in the Twilight: Taiwan's Bewitching Bats, Nature / Environment / Wildlife, Public Service Programming / PSA, Videography
Eric Urbiztondo (USA), Amy From Outer Space, Actor: Leading (Eric Urbiztondo as Max)
Gabriel Santos (USA), With A Single Leg, Disability Issues (Student)
Harinarayan Rajeev (Canada), Sawa, Film Short
Iara Lee, Cultures of Resistance Films (USA), FROM TRASH TO TREASURE: turning negatives into positives, Documentary Short
Jay Paris (USA), Together–6 Feet Apart, Liberation / Social Justice / Protest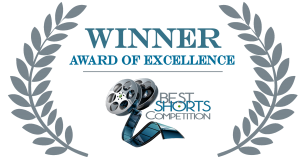 Kyra Sedgwick and Kevin Bacon (USA), Until, Actor: Leading (Kevin Bacon), Actress: Leading (Kyra Sedgwick)
Laura A. Martínez Hinojosa (Mexico), Viral, Latin / Hispanic
Marina Potapova (USA), Super Cool, Women Filmmakers
Martin Jayet and Mathilde Lefort (France), EDEN TRIBAL, Documentary Short
MC Plaschke (USA), Sweetie Pie, Web Tube Length Video
Melanie de Klerk, Sophie Lui and Ron Coldham (Canada), Get Lost in Colombia, Web / Internet Programming
Michael Murray (USA), The Apartment 21 Christmas Special, Film Short
Michael Murray (USA), The Apartment 21 Halloween Special, Film Short
Michael Zara (USA), POSSESSED, Music Video
Mirlande Amazan (USA), LIFE…, Actress: Supporting (Sam Lockie as Sam)
Mor-Moshe Ashkenazi (Israel), David and Goliath, Jewish (Student)
Pierre Smith Khanna (Spain), Fairytales of Growth, Educational / Instructional / Training
Ralantoaritsimba Nirina (France), Bumper, Women Filmmakers
Rob Villanueva, RVSF Inc. (USA), California Rising, Documentary Short
Tim Werenko (USA), Running Lines, Web Series
Tisca Chopra (India), Rubaru, Actress: Leading (Tisca Chopra as Radha Malhotra)
Vito Lyles (USA), Black Coffee, Film Short
CLICK BELOW FOR AWARD OF MERIT WINNERS


CLICK BELOW FOR AWARD OF RECOGNITION WINNERS