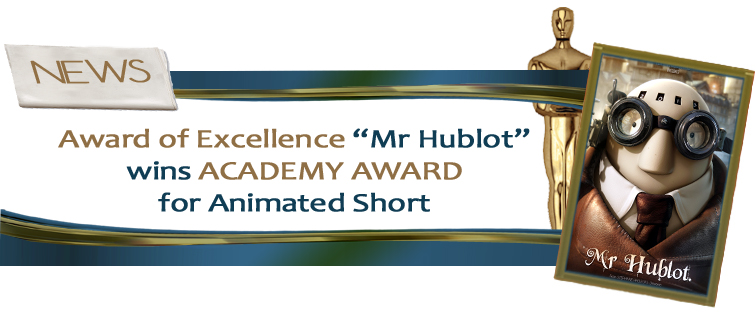 Oliver Goetzl – Baboons – A Really Wild Family

Oliver Goetzl (Germany), Baboons – A Really Wild Family, Nature / Wildlife – Goetzl brings his signature mix of extraordinary wildlife filming combined with clever entertaining scripting and exceptional story-telling to highlight a family of wild baboons in Africa. Wildlife filming is among the most challenging often taking days or even weeks to get a specific shot. Goetzl and his team are at the top of the field. They manage to capture cinematic quality images and weave them together into a story that is utterly entertaining, informative and moving. Artistic cinematography, extraordinary images, fascinating storylines and superb sound design create a doc that feels more like a scripted movie. A horde of olive baboons in Africa's Great Rift Valley – we get to know the individual characters and their special traits: the grandfather, the tough rioter, the cool macho, the helicopter mother, the devious villain and of course lots of young animals. As you can see, monkeys are only small people with fur – and in the end they are just "a terribly nice family". A feat of wildlife and documentary filmmaking.
Côme Ferré – Booksmart
Côme Ferré (France), Booksmart, Film Short – Since he wants to know everything an 8 year old boy spends all of his time reading. But there are things books can't explain. An exceptionally crafted, entertaining and heart-warming story – director Ferré elicits a genuine performance from his young star and marries that with creative story-telling, some profound truths about humanity, beautiful cinematography, engaging special effects and complimentary sound design. musical score. Poetry in every-day reality. Stars: Liam Biermans.

Haley Geffen (USA), Jolie, Film Short – Multi Emmy-winner Geffen delivers an impactful ode to real life restaurateur Benjamin Tretout and his Jolie restaurant – a potent example of the many businesses to be closed due to the pandemic. Deft direction, outstanding script with authentic performances, beautiful cinematography, tight editing and exceptional sound design. Stars: Ian Poake, Kim Exum.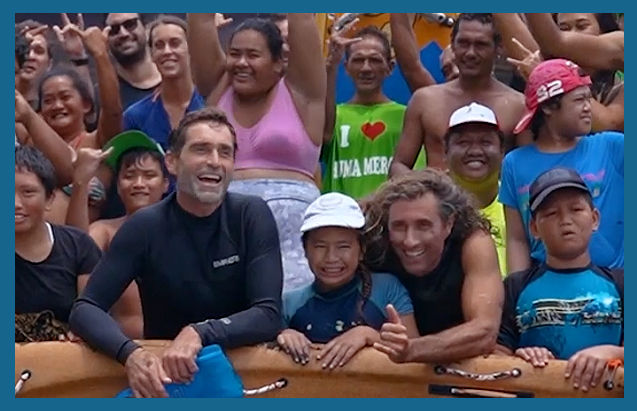 Michel Garcia (France), Ora, Doc Short – Garcia's exceptionally crafted doc features Éric Dargent, Jérôme Bonellli and Benoît Moreau, men with their own "handicaps" and a shared love of surfing and changing lives. Deft direction, exceptional editing and compelling fresh soundtrack support beautiful cinematography and an emotionally pitched story-telling. Inspiring in every way. Avalon Creative.
Gordy De St. Jeor (USA), The Thrill, Film Short – Talented young actor turned director De St. Jeor's film about a young guitarist about to play the biggest show of his life. Things don't quite go as expected and his performance is driven by a depth of emotion he didn't know he had. A compelling story about art, passion and life with authentic performances. Stars: Aidan Browne, Sofia Masson.
Douglas Silverstein (Canada), The Relentless One, Doc Short – Emmy-winning Silverstein's poignant portrait of entrepreneur Kathleen Black who survived a horrific childhood – as a witness to parental domestic violence and overcoming her own physical and emotional abuse – including being sent to a psychiatric ward and being homeless at 15. Beautifully crafted with superb reenactments and touching interviews.
Dmitriy Shcherbakov (Ukraine), John, Film Short – After decades of inconclusive investigation of his missing mother, John decides to close the case. That night he receives a call from his partner who has seen her. Compelling and surprising story-telling with excellent special effects, beautiful production design and technical craft. Stars: Pavel Zaharchuk with Edgar Ryzhkov and Anastasia Sydorenko.
Pam A. Miller (USA), Betty Skelton: Boundless, Doc Short – Veteran director Miller's deft direction lead this outstanding doc about a woman who made history and paved the way for women today. Exceptionally crafted in every way, outstanding storytelling and pitch-perfect technical craft. With Emmy-winner Jay Leno, Danica Patrick and host Olympian Misty-May Treanor.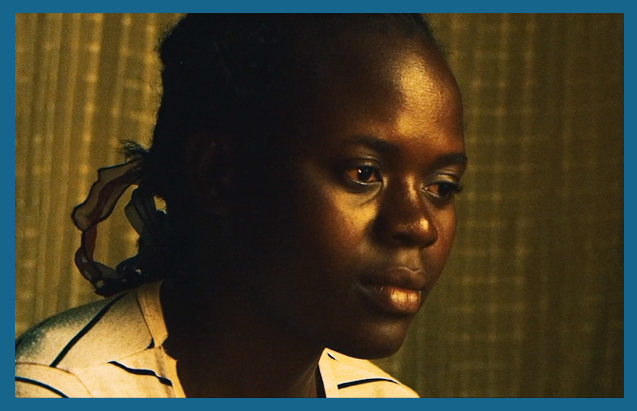 Sean William Economou (USA), UKWATI // The Wedding, Commercial / Infomercial – Child Marriage and Human Trafficking is a crime that goes on across the globe. This excellent short film beautifully spotlights this tragedy and one group, Watts of Love, who is working to make a difference. Exceptional way to tell the organizations' story with lush cinematography, outstanding technical craft and emotional connection.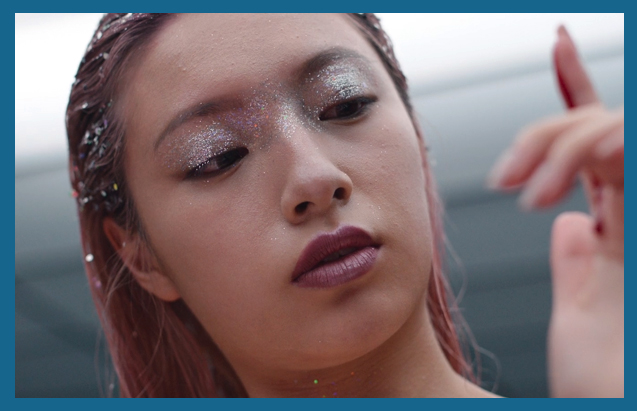 Lin Song (USA), Untitled, Experimental – Each frame of this short film is designed with a unique eye and striking visuals that elicit emotions. A compelling experimental short that leaves open to interpretation as the film takes the viewer on a voyage of life, love, struggle and the meaning of heart. Well-crafted with beautiful imagery and tight editing. From Subliminal Media.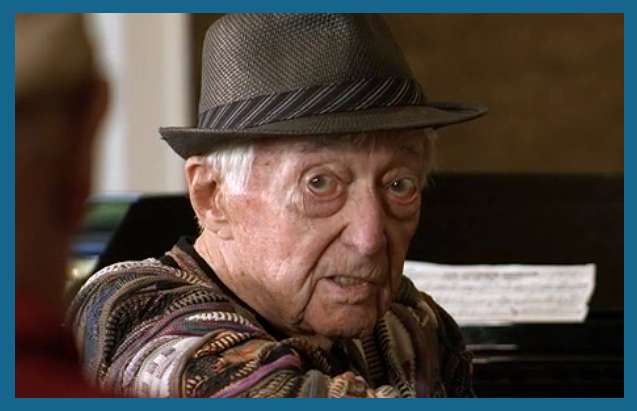 Shane Rock Nelson (USA), Indelible, Film Short – The spirits of a cranky 97-year-old man are lifted when he plays the piano for memory care patients. His music elicits indelible memories, momentarily freeing them from dementia. Excellent production craft, moving, entertaining storyline with a colorful cast of characters and touching emotional impact. A fun ensemble cast stars WWII veteran John Helland.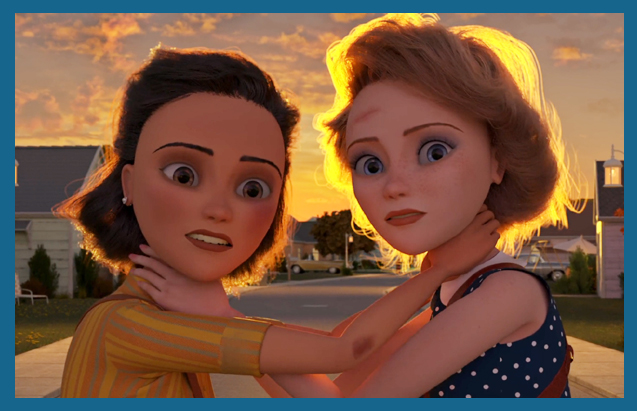 Michael Dopfer, Thomas Forstner, Gabriela Treffs (Germany), Sweet Revenge, Animation – An imaginative and entertaining student thesis – A story of 1950s America suburbia and the extreme baking rivalry between neighbors – who resort to sabotaging each other's cakes. Creatively delivered and entertaining animation with delicious character nuances and music / sound design by Paul Bickhoff. Deggendorf Institute of Technology.

Adi Bar-Hai (Israel), Closed Case, Film Short (Student), Women Filmmakers (Student)
Adi Bar-Hai (Israel), Zoom In, Film Short (Student)
Alex Kim (Korea), AFTER, Film Short
Amir Hossein Nouri (Iran), NIRVANA, Music Video
Andreas Heinrich (Switzerland), Terra Sancta, Film Short, Script / Writer
Angela Wu (USA), Do Unto Others, Animation, Women Filmmakers
Carson G. Smith (USA), Going, Animation, Original Score
Cedric Matesic (France), One Lifetime Therapy, Actor: Leading (Cedric Matesic as The Patient), Film Short
Chris Michael Fretwell (United Kingdom), The Turn of the Screw, Film Short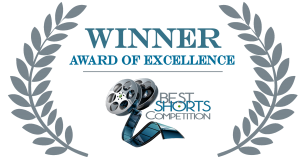 Christopher L. Miller (USA), One Shot, Direction, Film Short
Côme Ferré (France), Booksmart, Concept
Dmitriy Shcherbakov (Ukraine), John, Editing
Elizabeth Usher (Australia), Please Don't Turn Away, Original Song (Please Don't Turn Away composed by Elizabeth Usher)
Emily Anderson, Kate Battersby and Elizabeth Usher (USA/Australia), Share Your Messy With Me, Original Song composed by Emily Anderson, Kate Battersby and Elizabeth Usher)
Gail Albright (USA), Prime Suspect, Animation (Student)
Jean-Luc McMurtry (USA), Unhinged, Music Video
Joslyn Rose Lyons (USA), Butterfly Boxing, Film Short
Karim Khorsheed (USA), The 13th Note, Asian, Documentary Short, Experimental, Film Short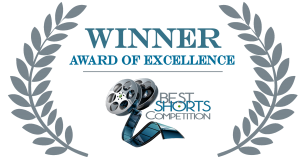 Douglas Silverstein (USA), The Relentless One, Direction, Original Score (Michael Suby and Daniele Truocchio), Cinematography (Matthew Mindlin)
Marisa Cohen and Peter Issac Alexander (USA), The Cloaked Realm "Tunnel 23", Animation, Television – Program Series, Special Effects: Animation, Sound: Overall Impact
Michael Dopfer, Thomas Forstner and Gabriela Treffs (Germany), Sweet Revenge, Sound Editing / Sound Mixing
Neil Whitman (United Kingdom), Johnny Spittoon, Animation
Pam A. Miller (USA), Betty Skelton: Boundless, Women Filmmakers
Rubia Lima and Rafael Henrique Lima (Brazil), Tóxico, Film Short, Cinematography, Direction
Sergio Fernández Muñoz (Peru), Holestepper, Actor: Leading (Oswaldo Salas as Angel), Film Short
Toni Escandell (Spain), CABRERA,  The Ancestral Mediterranean, Nature / Environment / Wildlife
Troy Baird (Canada), UPSIDE DOWN AND BACKWARDS, Documentary Short
Tye Liu (USA), NFT Revolution Documentary, Documentary Short
Суҳроб Қодиров Феруза Турсунхўжаева (Uzbekistan), Creation, Film Short
CLICK BELOW FOR AWARD OF MERIT WINNERS


CLICK BELOW FOR AWARD OF RECOGNITION WINNERS