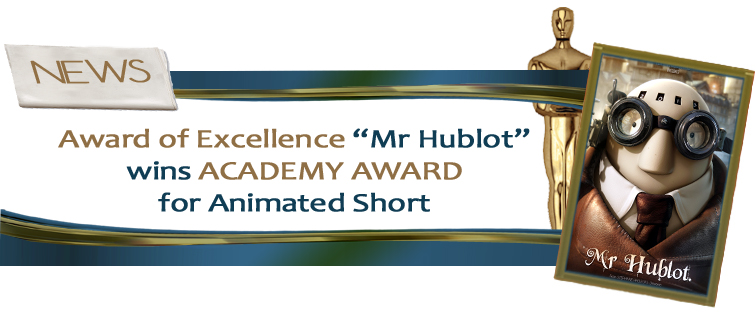 John Sundvall (Sweden) – People Like Me Never Change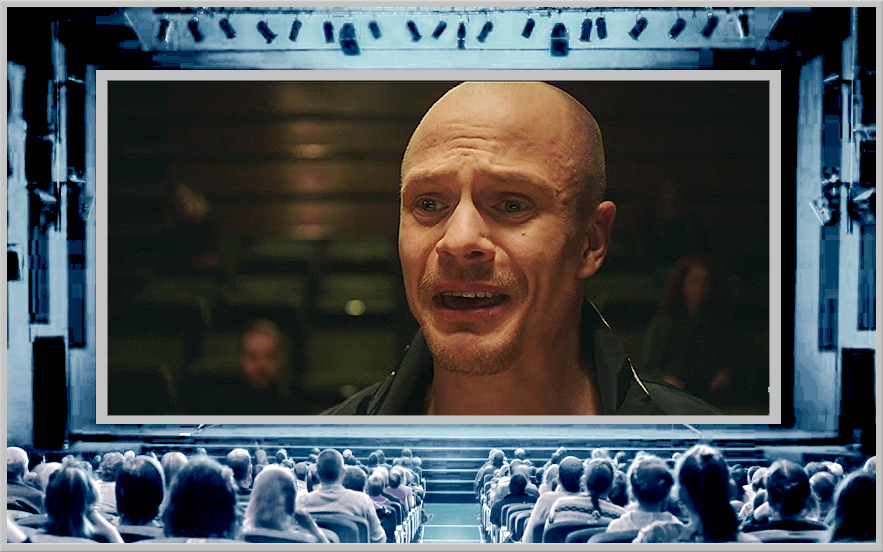 John Gustav Teodor Sundvall (Sweden), People Like Me Never Change (Såna som jag förändras aldrig) – Based on a true story. Back in prison, Didrik, 33, discovers a new way of expression and happiness through theatre and acting, and starts looking back at his past and upbringing with a sadistic mom and bullying peers. A raw, honest, unflinching look at the devastating effects of physical and psychological abuse on a child – and a life-long quest to ease the pain and find normalcy. Poignant, gripping performances from Didrik Hansevi Wasell (Vi andra som lider), Niki Lazarevic (The Sandhamm Murders), Disa Östrand (Lyckoviken, Känn ingen sorg, Arne Dahl) and talented young actor Baxter Renman (Sune, Tsunami, Bäckström).
Christian Debney (Australia) – STARSHIP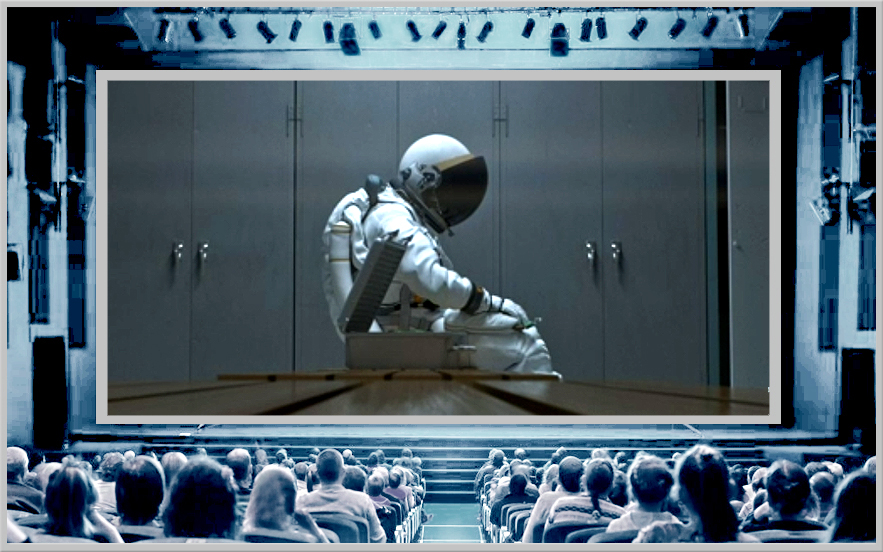 Christian Debney (Australia), STARSHIP, Animation – A deeply personal, visually extraordinary and truly exceptional animation. The story follows an astronaut as she travels into space to fulfill her father's dreams, traversing compelling landscapes, futuristic scenes, a touch of nostalgia and special metaphors to a surprisingly emotional ending. The creative visuals are spectacular with beautiful lighting and effects. Created with V-Ray, Phoenix, and Chaos Cloud – director Debney delivers a gold-standard in animated story telling.
Paulette Randall MBE (United Kingdom) – Tell Me You Love Me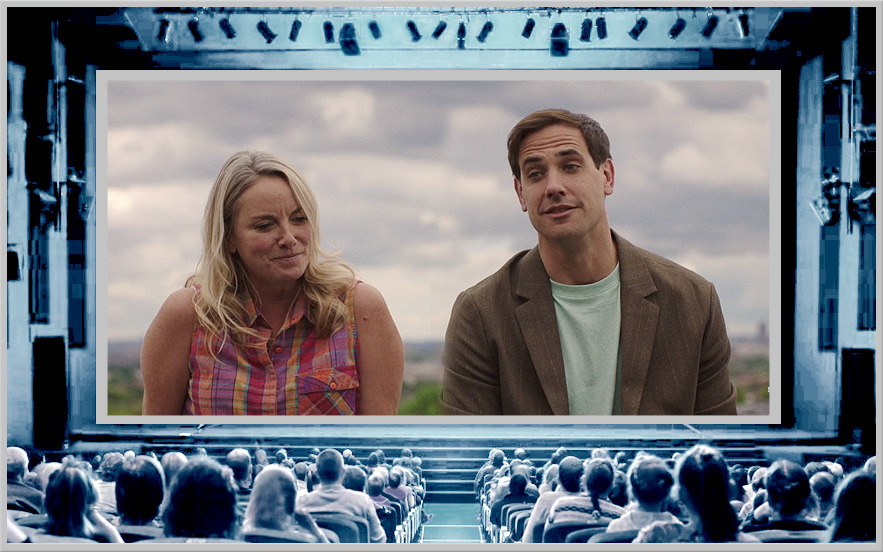 Paulette Randall MBE (United Kingdom), Tell Me You Love Me, Film Short – BAFTA-nominee Randall's deft direction brings to life a poignant, moving and ultimately tragic tale of love and loss and the horrors of domestic violence. Based on a true story – it centers around a rooftop party for two, a brother & sister celebrating their love. She has escaped from a violent husband but her scars run deep. She makes the ultimate choice. With palpable chemistry, achingly authentic and pitch-perfect performances by talented actors Tamzin Outhwaite, (EastEnders, Death in Paradise, Ridley Road) and Danny Bayne (The Peripheral (Netflix), Hollyoaks, Grease is the Word- Winner- BBC)
Zoltán Vámos (Hungary) – The Dust of Diamond Highways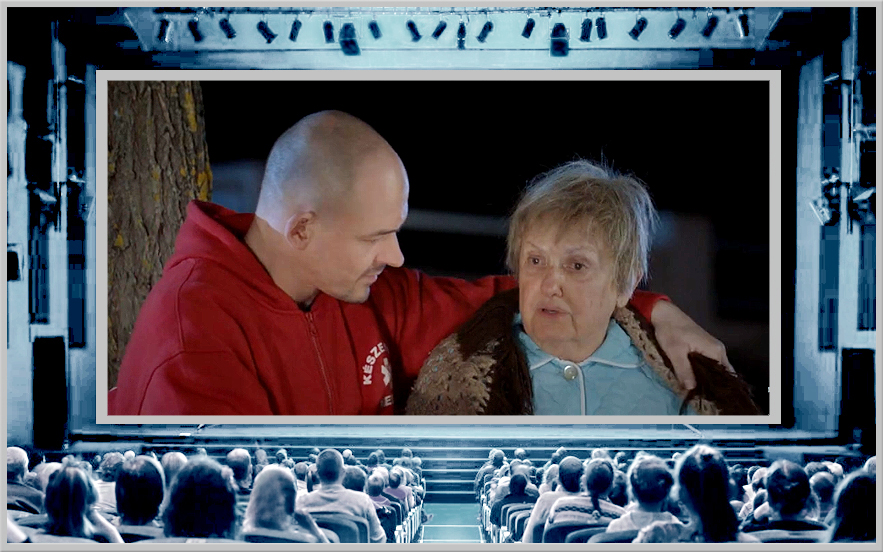 Zoltán Vámos (Hungary), The Dust of Diamond Highways, (A gyémánt út pora ), Disability Issues – A beautifully moving film about the rare moments in life, when we can open up to others with total honesty. A tender, poignant look at love, the nature of relationships and regrets. A young doctor, questioning his own relationship with his partner and his guilt over his own mother – finds deep meaning and transformation through his connection to his patient Madame Vilma and her secrets never shared. Touching performances by Éva Vári (Életképek, Evita) and Ákos Orosz (Son of Saul, Eternal Winter)

Dwayne Cameron (New Zealand), June, Film Short – A couple's emotional despair for their sick baby and the transcendent occurrence that offers them hope. Deft direction and utterly gripping performances. Dwayne Cameron (McLaren), Sarah James (Holding the Sun), John Callen (The Hobbit) lush cinematography Adam Clark (Lord of the Rings,) exceptional effects Emmy-Nominated Charlie Tait (Guardians of the Galaxy).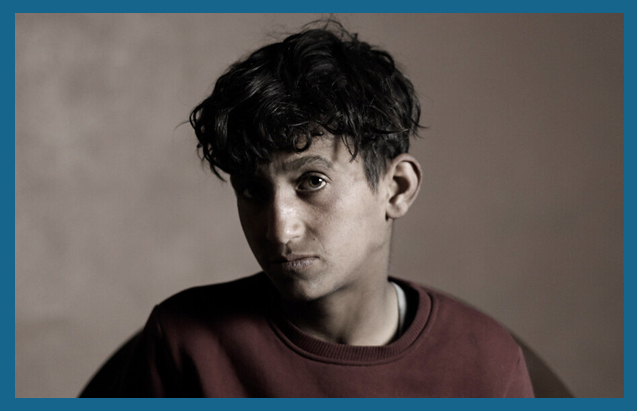 Aaron Joshua Weintraub (Iraq), Scraps, Doc Short – Weintraub's deft direction and journalistic integrity deliver a haunting doc about Mosul, a city destroyed by ISIS. Creatively telling the story through the lives of young orphans forced to make a living for themselves and their families through dangerous scrap collection. With no opportunity for education their fate has come to define their future.  Poignant, impactful and heart-breaking.
Kurt Norton (USA), The Broken Promise, Doc Short – A beautifully crafted doc that delivers a truly chilling message through cautionary tales about how societies create and support genocide and dehumanizing others. Potent interviews illuminate how authoritarians and big business are complicit in this horror – and illustrates ways we can overcome authoritarians, defend ourselves against genocide — and ensure that "never again" is now.
Daniele De Muro (Italy), Horizon, Film Short – A disturbing dystopian future inhabited by climate refugees looking for safety amidst a bleak reality where the law of the strongest and violence rules the world. A heart-broken hero gives himself to save a terrified mother and child. A talented cast brings to life horrors, heroes and ultimately hope. Stars: Chiara Lai, Viola Scuderi, Carlo Porru.
Autumn Libengood and Luke Flowers/Awaken the Dream Productions (USA), Life After, Film Short – A priest unable to escape the shame. A pastor haunted by her memories. The trauma of their past explodes as their share their stories and pain with each other. Stars Abigail Mullins (The Shade Shepherd) Darren Lee Cupp (Haven) and a truly gut-wrenching performance by Jordan Mullins (Permission).
Maggie May Brummer (USA), Bear Hugs, Animation (Student) – A teddy bear goes through a small city in pursuit of giving a hug to a lonely girl while overcoming the holiday hustle-bustle. The thought of the lonely girl during Christmas leads Teddy to push through the obstacles in hopes of getting to his destination. Beautiful animation craft and palpable emotion make this an exceptional and standout senior thesis project.
Aaron Kim, Jimin Park and Yates Park (Korea), Masked Depression, 17 and younger – With wisdom and insights beyond their years – these talented young filmmakers creatively deliver a film bringing awareness to teenage struggles with depression and the journey to recovery. Well researched information, creative use of the Mask metaphor and proficient filmmaking craft.
Hailey Bair (USA), Dog Days, Animation (Student) – An 8-year old Max wishes for a puppy and a magical puff of smoke brings a balloon dog to life instead. Though at first hesitant, Max soon learns to love and accept his new pet, endearingly naming him Squeaky and experiences the ups and downs of having a balloon dog for a pet.  Beautifully animated with emotional nuances. A stellar thesis project.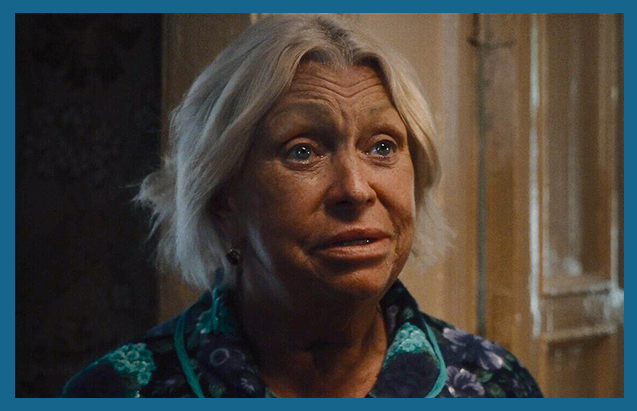 Alesei Alferov (Russia), Oregano, Film Short – A young man resorts to crime- stealing from a sweet lonely old lady looking for a friend. Soon he meets and marries a new love and discovers at his wedding that the old lady was the grandmother of his bride – and has just died. A heart-wrenching tale with a breakout performance from veteran actress Lyudmila Porgina. Stars Vitaly Ryabov, Yury Goodwin, Alice Lozovskaya. 

Alejandra Gabriella Cintrón Rivera (USA), Real Beauty, Commercial / Infomercial (Student), Latin / Hispanic (Student)
Alesei Alferov (Russia), Oregano, Direction
Alexander Devyatchenko Soldak (France), WE BELIEVE IN LOVE, Web Tube Length Video
Alexandra Bree Carson (USA), My Friend, David, Disability Issues (Student)
Amanda Gecewicz (USA), The 22, Script / Writer
Amine Harboul, IE University (South Africa), Zambezia: A Well for Change, Documentary Short (Student), Editing (Student)
Anne-Sophie Bailly (France), The Midwife, Direction
Autumn Libengood and Luke Flowers/Awaken the Dream Productions (USA), Life After, Christian
Bernhard Østebø (Norway), Noen, Film Short
Brian Hall (USA), Plastic Problem PSA, Public Service Programming / PSA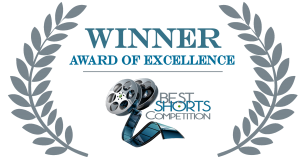 Bruno Cabanis (France), The Appartment, Script / Writer (Bruno Cabanis)
Chris Vinan (USA), Still Hunting, Actor: Leading (John Henry Richardson as Richard)
Dmitrii Brazhenko (Canada), Screen Time, Animation (Student)
Dusty Noval (USA), Last Girls' Trip Short Film, Ensemble Cast
Dwayne Cameron (New Zealand), JUNE, Actor: Leading (Dwayne Cameron as David), Direction, Editing (Dwayne Cameron and Peter Roberts), Experimental, Script / Writer (Dwayne Cameron), Cinematography (Adam Clark), Special Effects: Animation, Original Score (Composed by Karl Steven)
Erin Elizabeth (USA), No Air for Angels, Film Short (Student), Women Filmmakers (Student)
Imre Mazlo (Hungary), Ten out of the Ten, Film Short, Viewer Impact: Content / Message Delivery
Jared Gagnon-Palick (USA), Live To Farm, Direction, Documentary Short, Editing, Reality Programming, Television – Pilot Program, Television – Program Series, Web / Internet Programming, Webisode, Web Series, Web Tube Length Video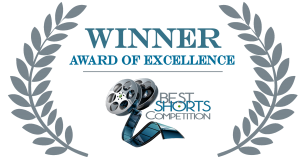 Jeff Young (United Kingdom), True Places Never Are, Nature / Environment / Wildlife
John Gustav Teodor Sundvall (Sweden), People Like Me Never Change, Direction
Julia Zanin de Paula, Retter Entertainment (USA), 8 Flies, Television – Pilot Program
Kat Dubrow (USA), Return, Young Filmmaker – 17 and younger
Kathleen Cecchin USA), Sick Money, African American, Actor: Leading (Oscar Jordan as Lorenzo Savage)
Lewie Bartone (USA), Math Whizz, Film Short
Lola Dubettier and Romain Perset (France), OKMO, Children / Family Programming, Film Short, Cinematography
Lynn Elliott (USA), My Town, Script / Writer (Lynn Elliott)
Marie Côté (Canada), Inuk360, Native Peoples
Matthew Taylor (USA), Invisible Hand, Experimental
Mike Rae Anderson (USA), In The Matchbox, Actor: Leading (Hawthorne James as Uncle Wendell), African American, Film Short, Ensemble Cast
Paul Huenemann (USA), Day_01_Mars, Animation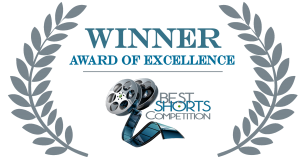 Pauley Perrette (USA), Red Ribbons of Love, Documentary Short, LGBTQ+
Rik Langan (United Kingdom), The Wait, Film Short, Actor: Leading (Alexander Butler as Percy)
Robbie Robertson (USA), COMMON AS RED HAIR, Actress: Leading (Kassie DePaiva as Carol Blackard)
Robin Fisher (United Kingdom), The Halcyon Days, Nature / Environment / Wildlife (Student)
Sam Slovick (USA), Enter the Temple, Documentary Short
Sean Famoso and Dennis Williams (USA), Demanded Supply, African American, Film Short
Steven Lundgren (USA), Fog of War, Direction
Will Sims (USA), Cotton's Sack, African American
Yannick Borit (Myanmar), What if Schools Taught Us to Love, Documentary Short, Original Score (Composed by Bruno Dalo and Yannick Borit)
Yifan Zhang (China), Millenium Project, Children / Family Programming  (Student)
Zsolt Répási (Hungary), Deeplight, Actress: Leading (Vivianne Banovits as Lea)
CLICK BELOW FOR AWARD OF MERIT WINNERS


CLICK BELOW FOR AWARD OF RECOGNITION WINNERS