Lluis Quilez – Graffiti, Film Short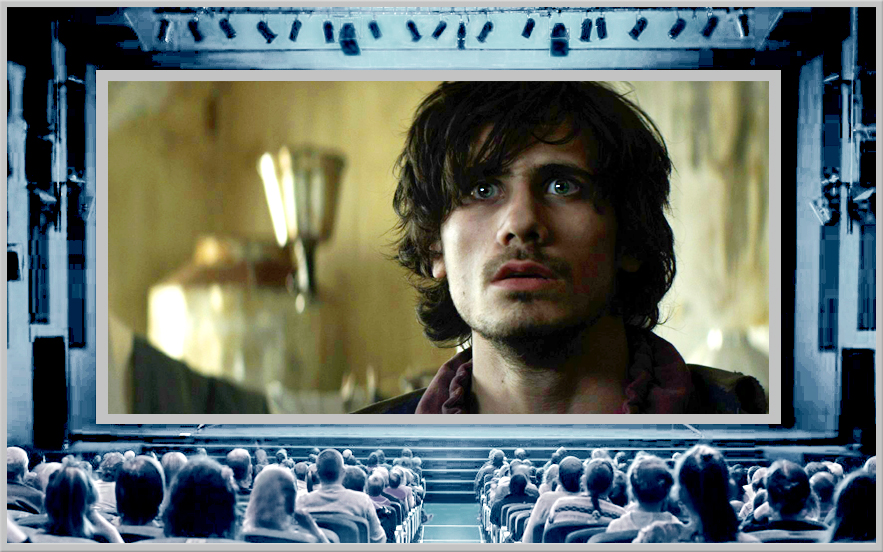 Lluis Quilez (Spain), Graffiti, Film Short – An apocalyptic world. A devastated city. One last survivor. Edgar has learned to survive on his own avoiding contaminated areas from the "incident" which destroyed life as we knew it. Edgar's routine is suddenly disrupted by the discovery of graffiti by his bed. Just one word reveals the presence of another survivor.  GRAFFITI raises important questions rather than giving answers. It respects viewers by giving them the opportunity to digest what they have witnessed; it allows the audience to bring their own interpretation. Stellar acting, lighting, direction and masterful storytelling throughout.  Euphoria Productions and Participant Media.

Ian Bohen (USA), The Tow, Film Short – The Tow examines two men forced to decide where the line between victims and criminals blur, pushing each towards the breaking point – until one man decides to push back. Masterfully crafted with exceptional performances. Starring: JR Bourne (Teen Wolf, Revenge) and Paul Rae (True Grit, Coach Carter).
Rafa Cano Méndez (Spain), ALIKE, Animation – In a busy life, a father tries to teach the right way to his son. But…what is the correct path?  Co-directed by Daniel Martínez Lara with engaging expressions – it is a touching, thought-provoking, utterly endearing and mesmerizing animation carried by a charming soundtrack from Óscar Araujo.
John Farmanesh-Bocca (USA), I DID NOT FORGET YOU, Film Short – A Special Forces vet strikes an unlikely friendship with a heroine addicted teen. Their fragile bond may be the only path to healing. Produced by Emmy nominee Brenda Strong (Desperate Housewives, Dallas) with Giancarlo Esposito (Breaking Bad, Do The Right Thing).  Intense and emotional performances.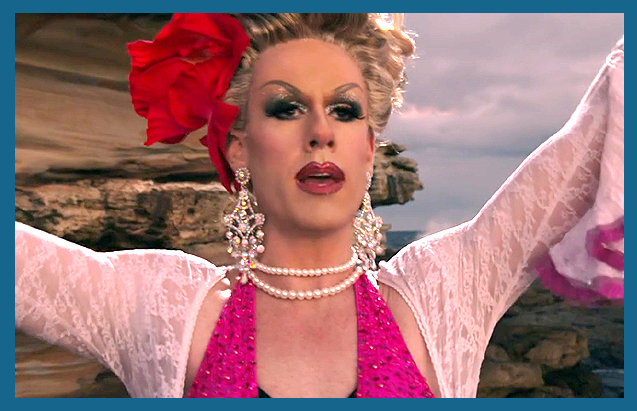 Stephan Elliott (Australia), HORIZON, TV Pilot – In life, love and sex, what we crave is often at odds with who we are. BAFTA nominee Elliott (Priscilla, Queen of the Desert), takes us through an explosion of color and drama with engaging performances by Francis Mossman, Indigo Felton and Patrick James as the incomparable drag queen Wilma Bumhurt.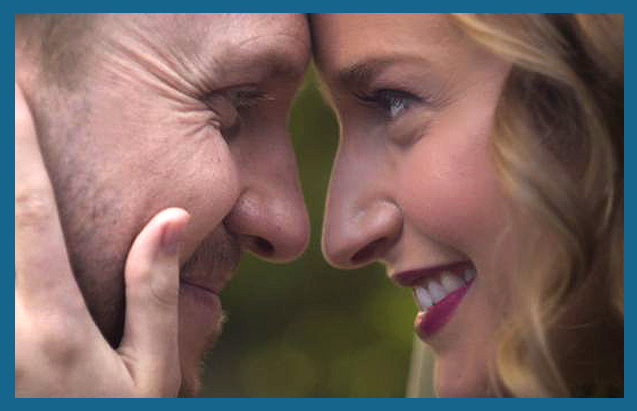 Melissa Kent (USA), Bernie and Rebecca, Film Short – Bernie and Rebecca's first date is about imagining a life of marriage, children, infidelity and divorce.  An imperfect life that just may turn out to be perfect.  Captivating and touching with outstanding and believable performances. Kyle Davis (American Horror Story, Dexter) and Brianna Barnes (Host of Globe Trekker).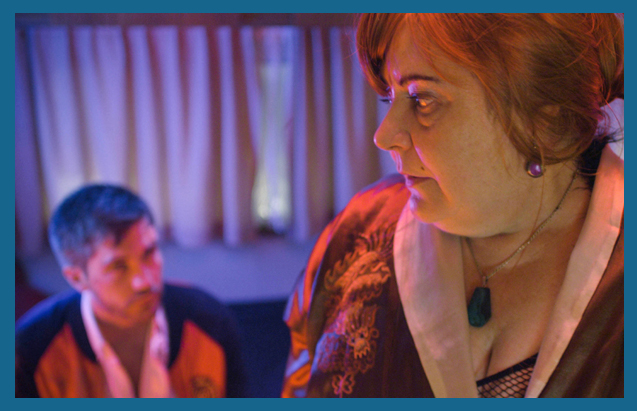 Fabien Colas (Luxembourg), Roxy, Film Short – Roxy is an aging prostitute, working in a lovemobile in Germany.  After being rescued from a brutal rape, she meets Jeff whose presence and intentions are unclear to her.  Touching, moving and bitter-sweet with excellent and nuanced performances from producer and actor Emile Schlesser and Christiane Rausch.
Kevin J. O'Neill (USA), UNDERTAKING, Film Short – A lonely man living in a rural town filled with people who do not understand him, collects road kill, and like the vultures that prey on the weak…the townspeople prey on him.  A touching and tragic story of love and hate and the heart in all of us. Stars Eddie Jemison (Bruce Almighty, Ocean's Thirteen).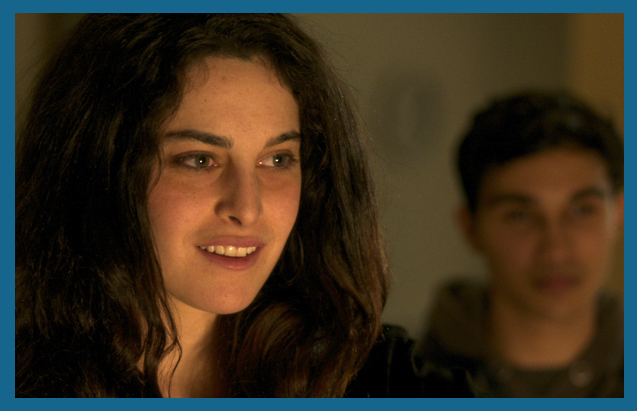 Matt David Johnson (Canada), The Dishwasher, Film Short – Depicts the relationship between an immigrant kitchen worker who dreams of being a professional chef and the prostitute who helps him find his way.  With little dialog and authentic performances, it takes us through the highs and lows of following a dream.  Stars Samuel Cuevas, Bonnie Hay and Grace Fournier.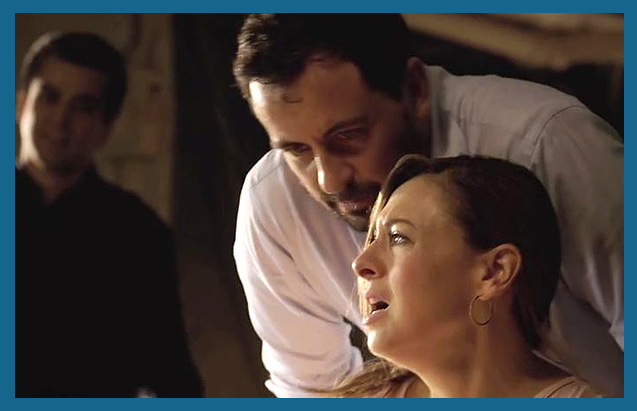 David Spaltro (USA), Drug Mule, Film Short, Women Filmmakers – Mexican drug enforcement agents get an unwelcome surprise when they suspect an American mother with a 10-year old son of smuggling. Engaging and unexpected. Alberto Bonilla (My Best Friend's Girl), Miguel Belmonte (The Love Bite) and Sharon Maguire (Off Season, Hostage).
Jules de Niverville (Canada), TWITCH, Experimental – Performance video incorporating dance, contortion and acrobatics it chronicles the life-pulse of a creature in conflict: its stirrings, its missteps and battle with demons. An ode to overcoming dark energies that lie within.  It is creative, captivating, beautifully shot and lit.  Features Cirque du Soleil performer Arnaud Caizergues.


Adam Turkel, Northwestern University (USA), 39 Across, Film Short (Student)
Alex Merkin (USA), THIS MODERN MAN IS BEAT, Actor: Leading (Jordi Vilasuso as Habib bin Habib al Fulan), Film Short
Aza Declercq (Belgium), Death of Cupid, Film Short
Brenton Richards (Canada), Rendezvous, Film Short (Student)
Cameron Fife (USA), The Bellmen, Television – Pilot Program
Cary Anderson (USA), Extra School, Film Short
Christian Cavazos (USA), VALLE DE LAS CABRAS, Film Short
David Chontos (USA), Sisters, Animation
Dennis Cahlo (USA), The Weekend, Film Short
Giles Ripley (United Kingdom), Well Hello There, Film Short
Gwendolin Mah (Singapore), Wild Cards, Television – Program / Series, Documentary Short, Women Filmmakers, Arts / Cultural
Jacob Kirby (USA), At Ease, Film Short (Student)
Jamie Brindle (USA), The Catcher, Film Short
Jonathan Chase (USA), Oh Em Gee, Asian American, Actress: Leading (Camille Mana as God)
Josh Pfaff (USA), Counting to 1000, Film Short (Student)
Kelly Amis (USA), Think of Calvin, Liberation / Social Justice / Protest, Documentary Short and Code Oakland, Documentary Short, Women Filmmakers
Laura Burnett (USA), Blind Truth, Women Filmmakers, Actress: Leading (Laura Burnett as Claire)
Lauri Randla (Estonia), Mausoleum, Film Short (Student)
Massimo Zambiasi (Italy), Pepperburger, Commercial / Infomercial
Matt Bosson (USA), Desperate Manny, Actor: Leading (Peter Brooke as Manny), Actress: Leading (Rosemary Dominguez as Officer Reyes), Film Short
Melissa Kent (USA), Bernie and Rebecca, Women Filmmakers, Editing
Noel Harris (Canada), touch, Actor: Leading (Darryl Hopkins as Paul), Film Short
Paul Kelly (USA), Now, Actress: Leading (Judith Roberts as Woman)
Sarah Carson (USA), A.L.L.I.A.N.C.E., Television – Pilot Program, Television – Program / Series
Sergio Postigo Cruz (Spain), Exodus, Film Short, Liberation / Social Justice / Protest, Latin / Hispanic
CLICK BELOW FOR AWARD OF MERIT WINNERS


CLICK BELOW FOR AWARD OF RECOGNITION WINNERS