Jeremy Weiss  – The Teacher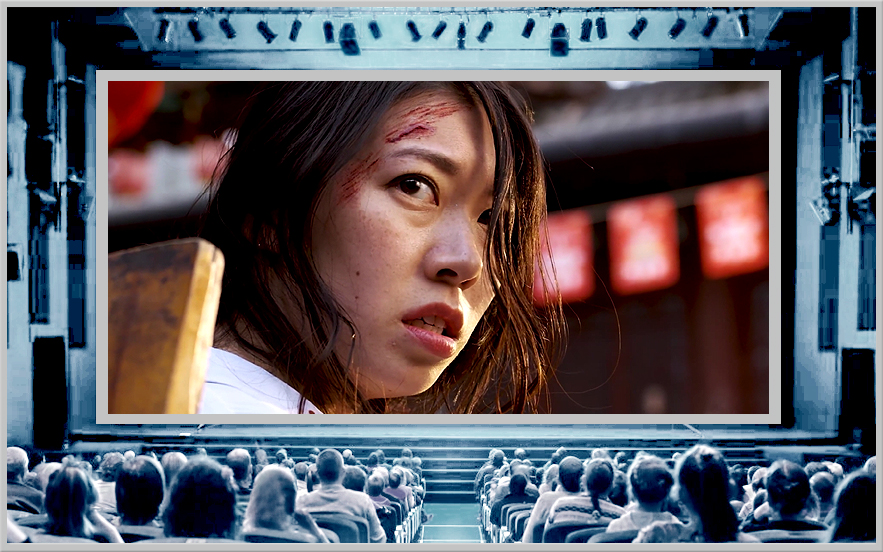 Jeremy Weiss (USA), The Teacher, Film Short – The Teacher is a high-impact action short film with exceptional production value. The story centers around an unassuming school teacher who is relentlessly hunted by a team of assassins, forcing her to come to terms with her past to prolong her future. Deft direction and lush, often stunning visuals along with brilliantly crafted scenes take front stage on this impeccably filmed short. Exceptional sound design helps drive the intensity of the piece and a haunting soundtrack powers the action. With a sprinkling of droll touches to lend a moment's reprieve from the insanity of the action sequences. Stars Sarah Chang (The Trigonal: Fight for Justice, Circle of Bones), Kevin Lee (The Punishers, Father Charles Song), Warwick Gilles (Speed) and Jaden He. The outstanding talent of the crew includes DOP Amir Mokri  (Man of Steel, Transformers 3 & 4, Fast and Furious), David Carter (BMW short film series), colorist Stephen Nakamura (Fight Club, Kill Bill, Pirates of the Caribbean), music David Stone Hamilton (The Jurassic Games, Gremlin).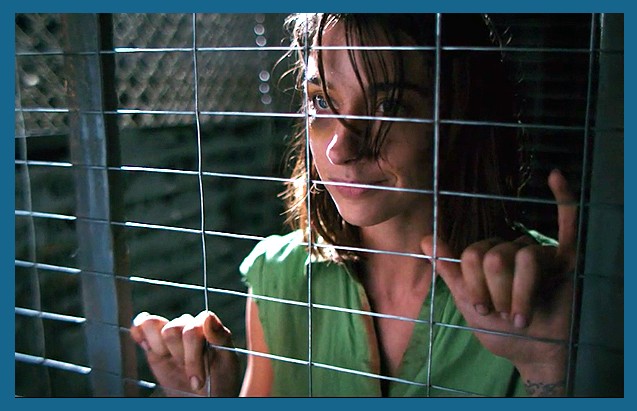 Gene Du Plessis (USA), Herringbone, Film Short – An imprisoned woman subjugated to unspeakable cruelty discovers the terrifying truth that humanity is the root of suffering and salvation. A bone chilling metaphor artfully directed to engage the audience, implying gruesome details and provoking self-examination of the viewers' own role in this atrocious system. Cortney Palm (Sushi Girl) and Chelsea Jordan.
Matthew McKee (USA), The Hive, Music Video – 14-time Emmy winner McKee weaves a stunning visual and visceral journey through this lyrical film about classical music, nature and art –  transforming Stephen Talasnik's sculpture 'The Hive' to its purest form – a living structure of humanity and earth. A story, a voice, a purpose. From Tippet Art Rise Center.
Eric Robison (USA), The Hollow Moon, Film Short – Former Disney Imagineer and Creative Director Robison brings his stunning and inspired artwork to this innovative animation – combining gorgeous hand painted art in combination with stop motion silhouettes. The story of a boy's journey to wake up the moon while collecting life wisdom along the way.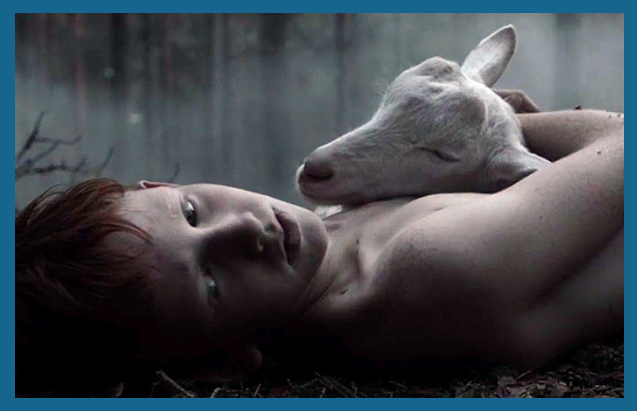 Tatiana Fedorovskaia (Ukraine), Mum's Hairpins, Film Short – Jewish Yasha grabs his mother's box of hairpins as he escapes German invaders and rescues his friend, a wounded goat. A gut-wrenching personal story set amidst the atrocities of the time. Beautiful cinematography and authentic performances. Yasha Belorusov, Mariya Petrovich, Dmitry Pervushin.
Keegan Connor Tracy and Ashley Alexander (Canada), The Girl/La Fille, Film Short –  Connor Tracy (Once Upon a Time) directs this charming and surprising tale of a girl playing in the forest who discovers a mysterious curio which transports her to 1920s France. Lush cinematography and deft direction captures the magic and curiosity of childhood fairytales.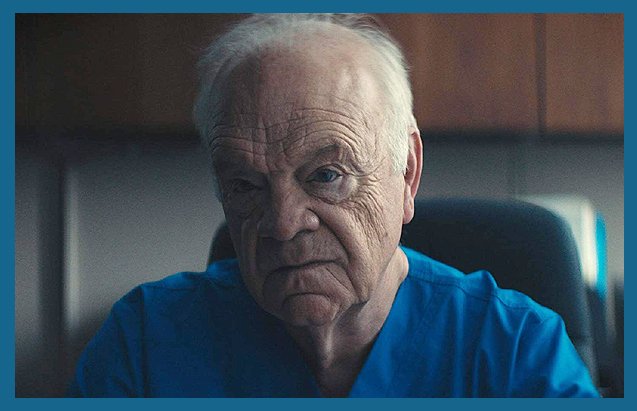 Kourosh Ahari (USA), Generations, Film Short – The story of Bill, a 70-year-old surgeon who must face the truth of who he is when he's confronted by a tragedy at work and the unveiling of family secrets. Poignant and authentic performances and deft direction from Ahari. George Maguire (Hey Mama), Nancy Madden (Nash Bridges), Dyan McBride (Tick Tock Boom).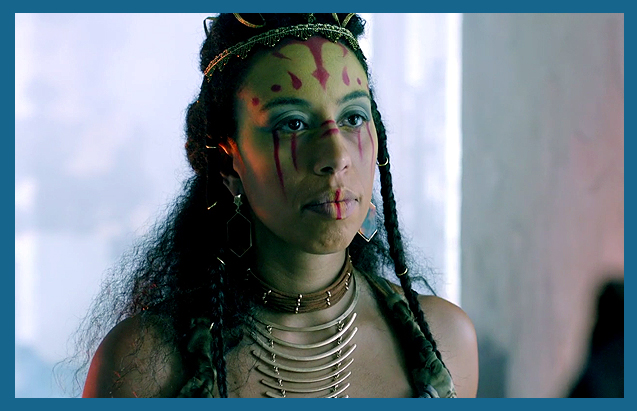 Scott Poiley (USA), Sound Language, Film Short – Through time, words led to hate, hate to war and war to destruction. Words were outlawed giving birth to the language of sound. Centuries later the world is consumed by an endless storm and distant tribes gather to heal through unity.  Beautifully crafted and moving.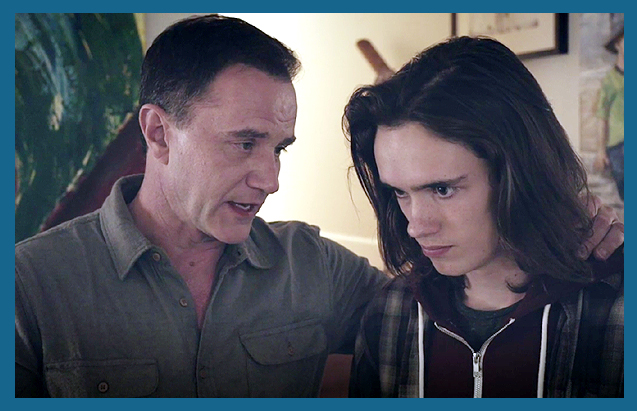 Kerry van der Griend (Canada), Toke is Cheap, Film Short – Kit sells marijuana to earn enough cash to have his Mom's hair made into a wig as a final birthday gift for her as she's dying of cancer. Moody, thoughtful and a generous sprinkling of heart. Stars Tim DeKay (White Collar, Peaceful Warrior), Lisa Durupt (Heartland), Mary J Eden, Emmett Ford.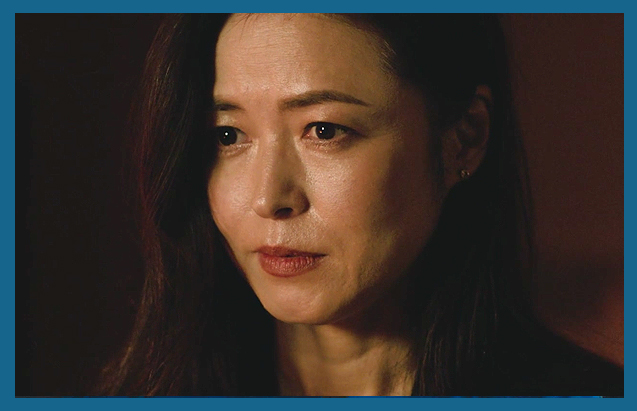 Teppei Nakamura (Japan), Love & Contract, Film Short – Three pairs of lovers meet to explore their sexuality outside of their marriages. Each brings a different story and perspective of how they acknowledge their adultery as a personal choice to justify their actions. Thought provoking,  revealing and woeful.

Blair Getz Mezibov (USA), College Bound, Documentary Short
Burton Chaikin (USA), In Other Words, Film Short
Carlo De Agostini (Italy), Autotorino. A history of passion., Commercial / Infomercial
Christopher L. Piñero (USA), Leaving, Film Short, Actress: Leading (Jazlyn Yoder as Nicki)
Corrin Evans (USA), Heavily Meditated (The Series), Web / Internet Programming
Dale Griffiths Stamos (USA), Dirty Little Secret, Women Filmmakers and The Dinner Guest, Women Filmmakers
Feng Cheng Lung (Taiwan), Secrets of the Pangolin, Nature / Environment / Wildlife
Gena Fridman (USA), Bread Pudding, Film Short
Guilherme Tensol (Brazil), Seek, Music Video
John Banovich (Canada), Rocky Mountains Encounter, Documentary Short
Jordan Hunt  (USA), Milk Aisle, Women Filmmakers (Student)
JR Strickland (USA), A-Minor, Film Short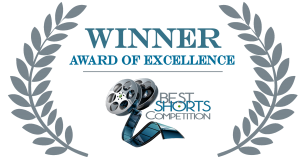 Junior Day (United Kingdom), Wolves Gone Hunting, LGBT (Student)
Logan  Downing (USA), Voice of The Veterans, Documentary Short
Marc Saez (France), THE ROLE OF A LIFETIME, Actress: Leading (Véronique Picciotto), Film Short
Marcus Mandal, Citizen Dane (Denmark), 150 Years of Making Life Sound Better, Commercial / Infomercial
Matt Wood (USA), To Seek Justice: Defining the Power of the Prosecutor, Documentary Short
Matthew Rojas (USA), Always on Time, Film Short
Mayk Azzato (Germany), my name is josy, Film Short
Natalia Benzaquen (France), Rue du four, Film Short
Pablo Miralles (USA), Can We All Get Along? The Segregation of John Muir High School, Documentary Short
Pete Harris (Australia), Mining Boom – TV Pilot, Television – Pilot Program
Peter Dickson (Australia), Story of Legend, Documentary Short
Rachel Sigal and Venetia Ellis (USA), Stay, Animation (Student)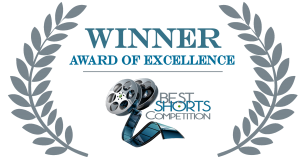 Ramesh Jai (Ghana), Life!, Film Short
Richard Tavernaro (USA), Project ISISX, Film Short
Rob Lebow (USA), Gorgeous, LGBT
Robert Henno (Belgium), Once upon a time – An old canal, Nature / Environment / Wildlife
Sandeep A. Varma, RMWP (Riya Mukherjee Word Pictures) (India), THE DISGUISE, Liberation / Social Justice / Protest
Simon Watts (Australia), The Snatch, Film Short
Stavit Allweis (USA), Cooking with Connie, Experimental
Steve Rokks (USA), The Art of Living, Documentary Short
Sunny Clarke (United Kingdom), The Lost Sole, Animation
Tanguy Guinchard (Switzerland), Chikuzo, Film Short (Student)
Tom Phillips (USA), Vietnam Aftermath, Documentary Short, Experimental
Xaver-Maria Zirngibl (Germany), Ares Design Modena Factory Tour, Use of Film / Video to Enhance Website
CLICK BELOW FOR AWARD OF MERIT WINNERS


CLICK BELOW FOR AWARD OF RECOGNITION WINNERS