Andrew and Remy Neymarc – Happy Valentine's Day, Film Short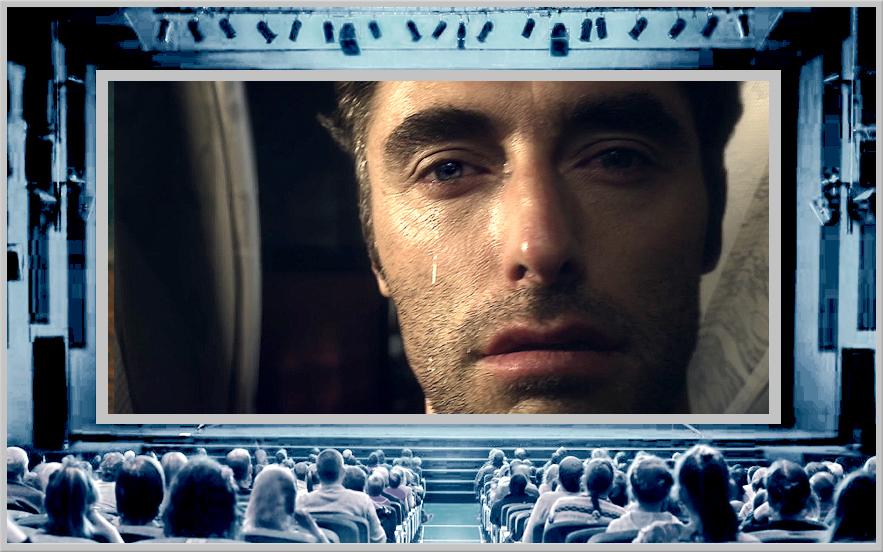 Andrew and Remy Neymarc (USA), Happy Valentine's Day, Film Short – On Valentines Day, the falling in love of a new couple is shaped by the heartbreaking collapse of another.  This film is a series of artfully crafted and timeless metaphors that reflect the rich range of our personal sensibilities. It speaks to our ability as humans to appreciate and respond to complex, emotional and aesthetic influences. A stunningly crafted and exceptionally creative film with unexpected turns and remarkable audience impact.  Stars Alexei Bondar (The Blacklist, The Exterminator)

Mark J. Blackman (United Kingdom), Ferried, Film Short –  Michael is intensely lonely and relies on a taxi to take him into town.  New driver Ahmed treats him like a friend to be made.  Featuring veteran actors Richard Cordery (Les Miserables) and Navin Chowdhry (Doctor Who).  A nuanced, emotional and painfully honest portrayal of isolation and kindness.
Luke Losey (United Kingdom), One Last Dance, Film Short – A grandson's dance gives a man a chance to reconnect with his past and ignite his passions. Vivid metaphors and powerful nuanced performances. Emmy-nominated and BAFTA winner Jonathan Pryce (Pirates of the Caribbean, Game of Thrones), Shane Attwoll (Legend) Sara Kestelman (Instinct).
Megan Park (Canada), Lucy In My Eyes, Film Short – Lucy has a dream where she reconnects with herself at age six. A chance to change her past, she has poignant realizations about herself. Both charming and profound.  Excellent performances by young Madeleine McGraw (American Sniper, Bones) and Stephanie Rothenberg (Unbreakable Kimmy Schmidt).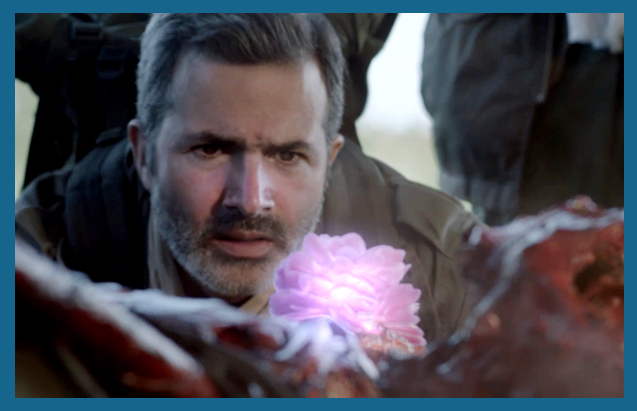 Darren Scales (United Kingdom), Darkwave, Film Short – In 2117 the DARKWAVE has left mankind stranded across the galaxy. On New Earth 72, a family is on the run, escaping from the clutches of the Ministry. Starving and fatigued, they risk capture to search for supplies.  An imaginative and moving take on the Sci Fi Genre.
Michael Raso (Australia), Solitude, Film Short – Widow Margaret spends each day sitting on a bench at her local train station. The staff are aware of her presence and give her something significant in an envelope, hoping she'll not return. A sad and sweet story of love, loss and cherished memories impactful in its unassuming-ness.  Stars Maggie Blinko (Crocodile Dundee).
Claire Fleming (United Kingdom), Mirror of Us, Film Short – Alice, a lonely woman in her 60's, finds out how to be truly fearless during reflection therapy with a magic mirror that allows her to talk to her younger self and connect to her deepest fears.  Well-crafted with a strong and moving performance by BAFTA nominee Juliet Cadzow (Balamory, The Wicker Man).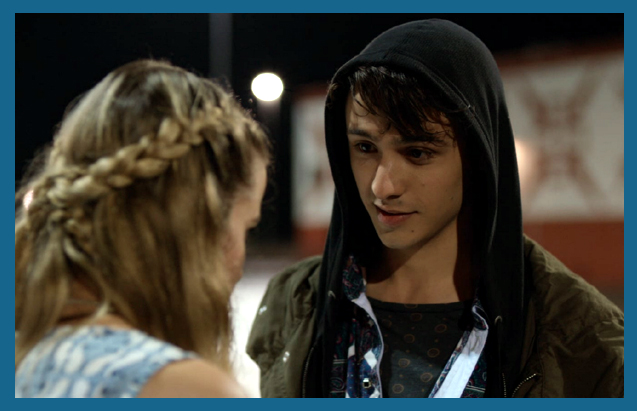 Sofya Gollan (Australia), Gimpsey, Film Short – Gemma has a gimp leg. Her best friend calls her Gimpsey – a crippling in-joke wearing thin. A simple and enjoyably moving tale of a young woman finding love for herself. Bridie McKim, Madeleine Maddan (Frontier, Moth) with a breakout performance by the charming Christian Byers (December Boys, The Tree).
R.T. Higgins (USA), Second Chance on the Caprock, Nature / Environment / Wildlife – A documentary about the Dove Creek Equine Rescue with a focus on the healing nature of horses.  Unwanted and abused horses are trained, rehabilitated, or cared for until their last day. Beautifully shot with a tight narrative and genuine emotion.

Amanda Zackem (USA), American Psychosis, Documentary Short
Andrea Wing (Canada), Africa Yoga Project, Women Filmmakers
Anthony Nion (Belgium), Once Upon a Dream, Film Short
Ashley Michel Hoban (USA), THE THINGS WE DO THEY DON'T UNDERSTAND, Film Short (Student)
Aurit Zamir (Israel), Babysitter, Film Short
Barry Jackson (USA), The Killer Buzz, Animation
Brady Valashinas (USA), Rangers of the Reef, Nature / Environment / Wildlife (Student)
Charles  Ancelle (USA), The Pinhole Affect, Film Short
Claire Fleming (United Kingdom), Mirror Of Us, Women Filmmakers, Actress: Leading (Juliet Cadzow as Alice), Cinematography, Concept, Original Score (Mirrors composed by Dominic Masters)
Craig Leon (USA), Vertical City, Documentary Short, Educational / Instructional / Training
Darcy Touhey (Canada), Sweet William, Film Short
Derrick Borte (USA), Our Nation, African American
Ernest Lesmana (USA), Zoo, Film Short (Student)
Jade Chamberlain (Australia), My Name is Grace, Disability Issues (Student)
Joe Herbert (USA), The Photograph, Film Short
Kristjan Knigge (Netherlands), Patch, Film Short, Humor / Humorist
Lisa Edwards (USA), ALFIE BOE – On The Wheels of a Dream, Documentary Short
Mark Lammerding (USA), Wildflowers, Film Short
Matt Nix and Matt Fackrell (USA), Christmas Miracle, Film Short
Megan Park (Canada), Lucy In My Eyes, Women Filmmakers, Actress: Leading (Madeleine McGraw as Younger Lucy), Script / Writer
Michael Fallavollita (USA), Tale of the Kite, Direction, Sound Editing / Sound Mixing, Original Score, Actor: Leading (John Schuck as Grandpa Lucky Santucci), Editing, Film Short
New Tang Dynasty Asia Pacific Television (Taiwan), HeavenKid: Time-Space Door, Animation
Panos Anestis (Greece), Newton: The Force of God, Documentary Short
R.T. Higgins (USA), Second Chance on the Caprock, Nature / Environment / Wildlife
Ravi Jain (India), Vadilal Quick Treat Paratha – Stuffed with Awesomeness, Commercial / Infomercial
Sebastian Brown (USA), Crack'd, Animation
Sezen Yilmaz (Turkey), Celal, Film Short
Stefan Nachmann (USA), Chances, Film Short (Student)
Stephanie Pasternak (USA), THE JUMP, Film Short, Latin / Hispanic, Women Filmmakers (Student)
Stuart Harris (Australia), Good News in a Parched Land, Documentary Short, Christian
Tim Pattinson and Zheng Kang (USA), Lion Dance, Animation (Student)
CLICK BELOW FOR AWARD OF MERIT WINNERS


CLICK BELOW FOR AWARD OF RECOGNITION WINNERS