Storm Ashwood – Moth, Film Short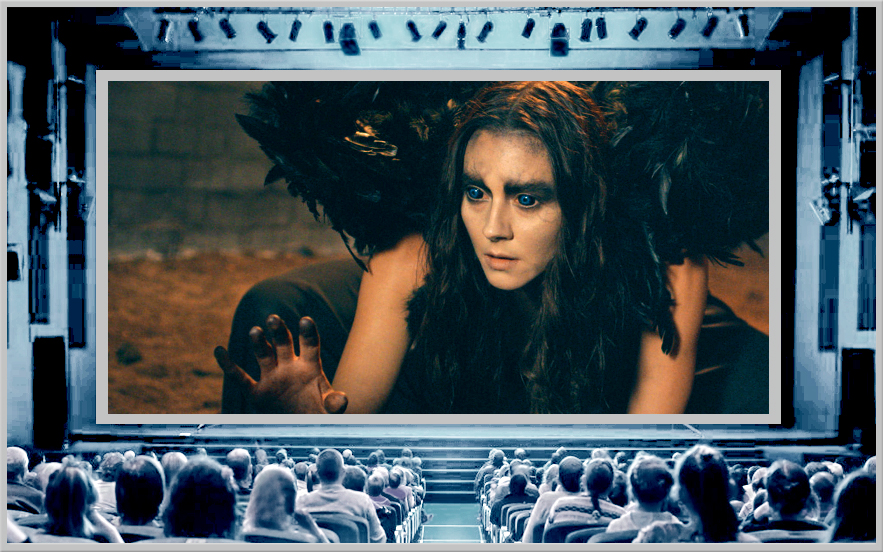 Storm Ashwood (Australia), MOTH, Film Short – MOTH is a twisted tale of a bitter man trying to remember why he is forlorn, while an Angel, both ghostly and monolithic, seems to wait for his final collapse into darkness.  Trapped in a claustrophobic room without doors. A darkness lit only by an old lamp accompanied by a circulating moth. MOTH invites the examination of light and dark and leaves audiences with a paradoxical experience.  Skillfully directed by Storm Ashwood using a provocative script, alluring lighting and convincing effects.  With a gut wrenching performance by Steve Le Marquand (Broke, Underbelly) and a haunting dark angel interpretation from Mia Pistorius (Wonderland, Headshot).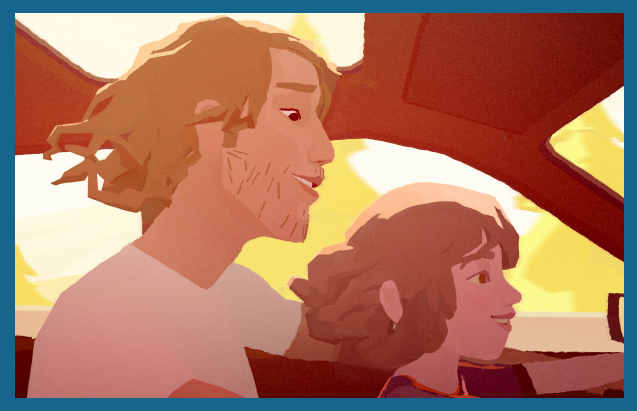 Patrick Osborne (USA) Pearl, Animation – Set inside their home, a beloved car, we follow a girl and her dad as they cross the country chasing their musical dreams. It's about the gifts we hand down, their power of love and finding grace in unlikely places.  With a memorable and touching song, Oscar winner Osborne brings emotion and magic to this charming story and extraordinary filmmaking to the VR version as part of the Google Spotlight series.
Fredric Lehne (USA), Shy Guys, Film Short – Two strangers confront and resolve one of the most insidious scourges afflicting mankind – while standing at public urinals with their willies out.  Witty and often gaffaw-inducing it stars Tony winner Reed Birney (Humans, House of Cards) and Blake DeLong (Vinyl, The Blacklist). By the ubiquitous and multi-talented actor Fredric Lehne (Die Hard, Boardwalk Empire).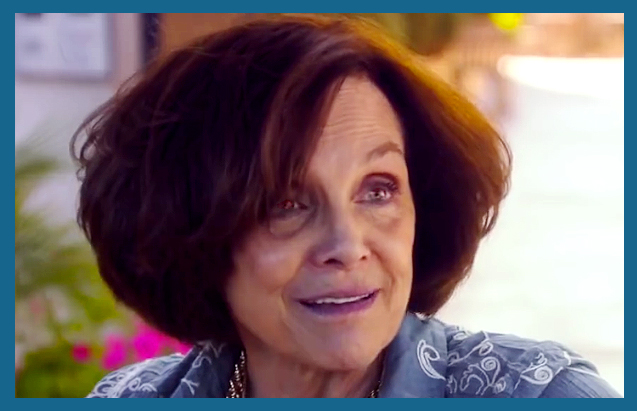 Susie Singer Carter (USA), My Mom and The Girl, Women Filmmakers– Dinner takes a dark turn and leads a retired jazz singer with Alzheimer's and her caregiver to a crossroads on the streets of East LA where they meet The Girl.  The three disparate,  desperate women pull each other back to the light. Soul-stirring and sparkling performances by four time Emmy Winner Valerie Harper, Emmy nominee Liz Torres and Harmony Santana.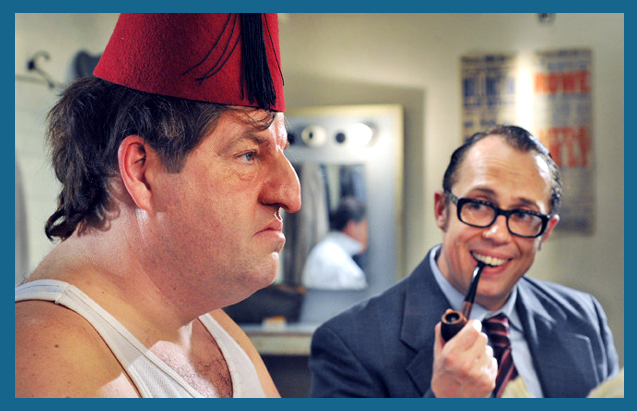 Paul Hendy (United Kingdom), The Last Laugh, Film Short – Three iconic, British comedians, Tommy Cooper, Eric Morecambe and Bob Monkhouse discuss the secret of comedy with lightning wit and glimpses of insecurity. Exceptional script and acting – A hilarious and touching exploration of being funny and what happens when the laughter stops.  Deftly directed by the multi-talented actor, author and director Paul Hendy.
Jaco Loubser (South Africa), Heersers 2012, A depressed small-town florist, with under-appreciated abilities, receives an order for a special bouquet that might be the only ticket out of his mundane existence. With the help of his long-time assistant, he completes the task, a final masterpiece, with dire consequences for some of the town's locals.  With memorable performances and startling twists.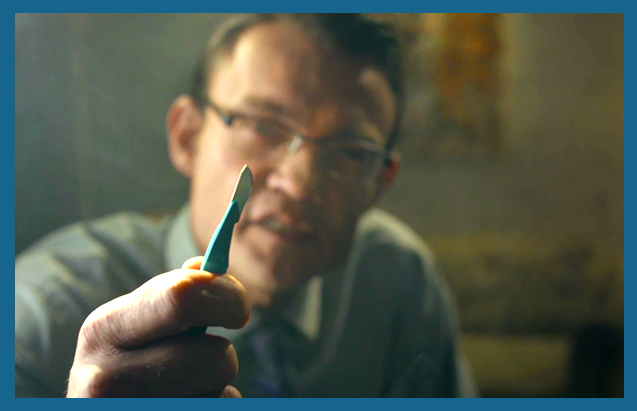 Lance Larson (USA), Cuckold Picasso, Experimental– Picasso is shot in first person forcing viewers to search their own souls. Although grizzly, the filmmaker intends the action and title to be strong metaphors to face our fears and free ourselves to embrace life lessons.  Impactful, chilling, disturbing and thought provoking with artful direction and acting.  A spine tingling performance from Micah Fitzgerald (Westworld, Fear of the Walking Dead).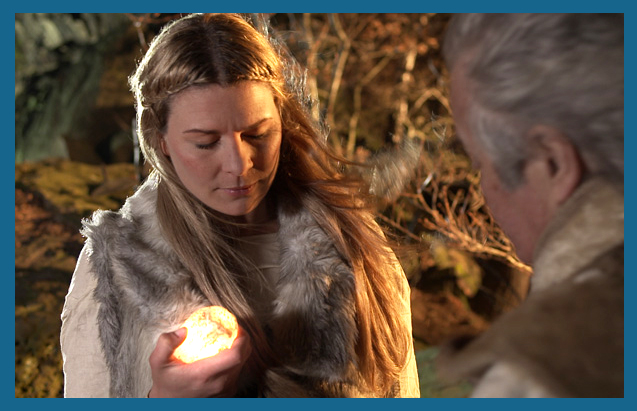 Steffen F. Kaminski (Germany), Antharys, Film Short – Antharys tells the story of a young student, Clarissa, who after a near death experience finds herself in a bizarre fantasy world. In this world Clarissa is part of an ancient prophecy and her arrival has long been awaited. Now she has to trust strangers, overcome her fears and try to find her way back home.  A fantasy adventure series that keeps the viewers guessing what is next.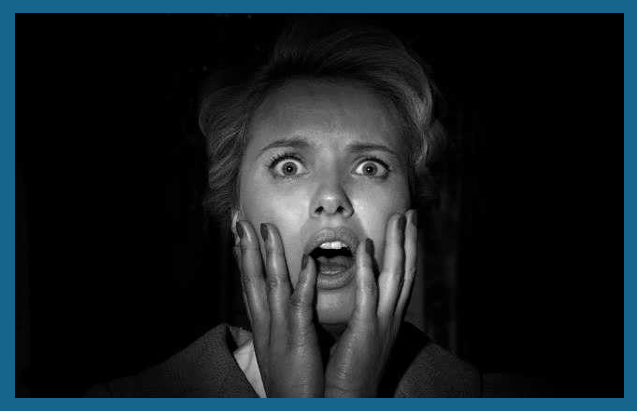 Steve Duchesne (France), KITCHEN, Film Short –  In a big house lost in the middle of nowhere, Jason made the discovery of an old cookbook hidden in his attic.  Later, when he decided to prepare a delicious meal for his wife Marie, things do not go as planned … A ghost has taken possession of the house.  A delicious horror genre with nuanced performances and effects.

Alfred Thomas Catalfo (USA), SPLIT TICKET, Film Short
April Phillips (New Zealand), REM, Film Short
Atomic Thorson (USA), For the Love of the Game, Film Short (Student)
Carla Roda (USA), Camila, Women Filmmakers
Catherine Bailey (USA), Return to Sender, Animation (Student)
Charlie Sporns (USA), Dead Bird Don't Fly, LGBT (Student), Film Short, Cinematography, Direction, Editing, Script / Writer, Original Score (Dead Bird Don't Fly composed by Charlie Sporns)
Chia-Hung Kao (Taiwan), Dare to Dream-Sing for you, Children / Family Programming
Colin Borden (USA), The Herd, Film Short
Coury  Deeb (USA), Reinforcements, Documentary Short
Dan Silov (Latvia), Disposable Darling, Film Short
David Pinkston (USA), Nut Cracker, Cinematography, Lighting, Editing
Hadley Hillel (USA), ERNIE, Film Short (Student)
Hsu Kuo-yang (Taiwan), The Plum Rain, Documentary Short
Jesse Richards (Australia), Where We Live, Film Short (Student)
Jonathan Martin (USA), Creatures of Whitechapel, Film Short (Student)
Kelly Beam (USA), ANIMAL, Film Short
Kemmy Moran (USA), Miss Beverly Hills Ghost, Web Series
Lance Larson (USA), Cuckold Picasso, Cinematography, Editing, Script / Writer, Viewer Impact: Content / Message Delivery, Direction
Laura Pellegrini (USA), In Parallel…, Actor: Leading (Stefano Da Frè as Liam), Film Short
Lorenzo Santoni (Italy), Una bellissima bugia, Disability Issues
Mariano Baino (USA), Lady M 5.1, Actress: Leading (Coralina Cataldi-Tassoni as Lady Macbeth)
Maverick Moore (USA), SHOTGUN, Film Short
Max Bartoli (USA), The Secret of Joy, Special Purpose Productions
Morten Moen and Bård Føsker (Norway), Urban Street Tap, Film Short, Music Video
Nick Testa (USA), Lineup, Film Short
Palesa Lebona, New York Film Academy (South Africa), Cream, Women Filmmakers (Student)
Patrick Osborne (USA), Pearl, Special Effects: Animation, Sound Editing / Sound Mixing, Original Song (No Wrong Way Home composed by Alexis Harte, Scot Stafford and JJ Wiesl), Art Direction, Sound: Overall Impact, Cinematography
Pieter-Rim de Kroon and Marije Nie (Netherlands), Dancin' the Camera, Film Short
Sarah Downey (USA), Tunnel Vision, Women Filmmakers
Shayna Cohen (USA), A Children's Song, Film Short
Shireen Vasseghi (United Kingdom), Velvet Hour, Women Filmmakers, Experimental, Creativity / Originality, Concept, Direction
Tatiana Fedorovskaya (Germany), Happy Paradise, Film Short (Student)
Tonio Krueger (Switzerland), Crossroads / The Beauty of Gemina, Music Video
Tzurit Hartzion (Israel), FAKE IT, LGBT (Student)
Yang Shou-yi and Tseng Hsun-yi (Taiwan), Marine Life, Nature / Environment / Wildlife
CLICK BELOW FOR AWARD OF MERIT WINNERS


CLICK BELOW FOR AWARD OF RECOGNITION WINNERS