Paul Schneider – Fifty Minutes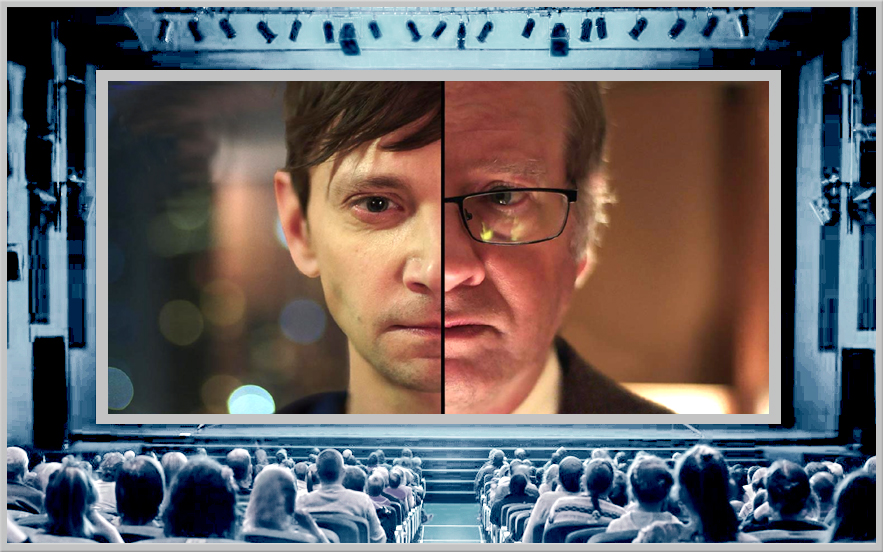 Paul  Schneider (USA), Fifty Minutes, Film Short – A therapist must negotiate for his life when a vexed patient draws a pistol. And so begins an intensely dialogue driven film thriving in intensity and anchored from an impeccable script. Emmy-nominated Schneider uses a single location shoot with great skill in visual composition and classic cinematic techniques to build story and tonality, focusing on the details of the space and delivery of material predominantly using smart dialog. Allowing the viewers conclusions of their own, it's  a duel of the mind, with shifts and turns hinging on ego, desperation, and confidence. Outstanding performances delivered by prolific actor Stephen Tobolowsky (Groundhog Day, Memento, Deadwood, Silicon Valley) and SAG- nominated actor DJ Qualls (Road Trip, Hustle & Flow, Breading Bad, Z Nation). Exceptional script by Amanda Glassman (Dream Girl, Web Atlas, Angels and Demons).

Matt Boatright-Simon (USA), JC, Film Short – Innovative, daring retell of Shakespeare's Julius Caesar. Skillfully directed, mixes edgy doc and original cinematography with a poignant message. Excellent VFX by Oscar-winner Jon Meier and a stunning performance by Francesca Manzi (Cloudy With a Chance of Sunshine). Stars Charles Porter (Wendell Scott) as Brutus.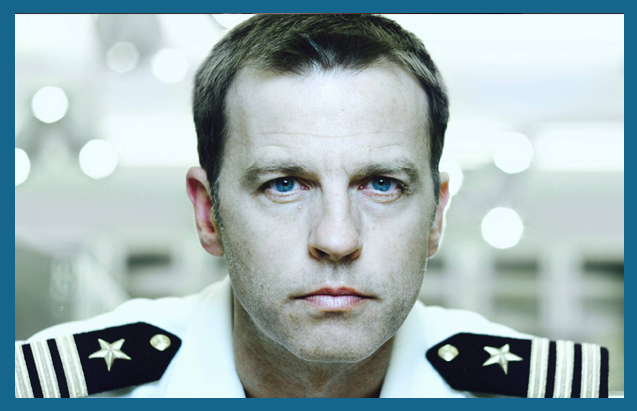 Michael Easton (USA), FIRST STRIKE BUTCHER KNIFE, Film Short – Emmy-nominee and Best of Show winner Easton's gripping story with a provocative premise. Exceptional craft frames a soldier's struggle with a life or death decision. Stars Emmy-nominees Trevor St John (Containment), Kamar De Los Reyes (Sleepy Hollow) and Sherri Saum (The Fosters).
Caitlin Dahl (USA), Grown-Ups, Women Filmmakers –Two sisters return home for a funeral and discover they have also lost their mother – to addiction. A painfully honest look at grief and family with deft direction and excellent performances. Alexandra Breckenridge (American Horror Story, This is Us), Melinda Dahl (Cold Case) and Sondra Kerr Blake (Helter Skelter).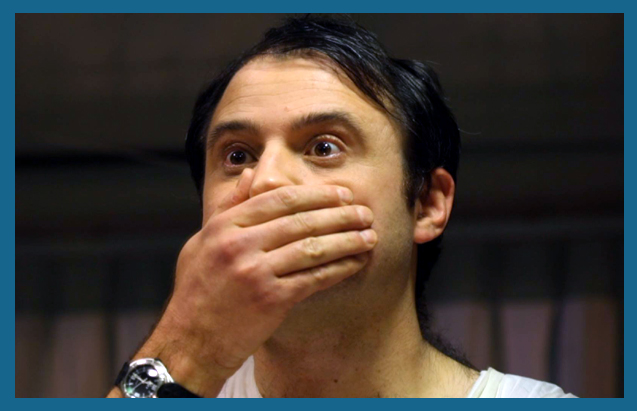 Nurith Cohn (Israel), The Little Dictator, Jewish – Professor Kleinmann, a religious Jew, gets stuck with a calamitous mustache at the 90th birthday party of his wife's grandmother, a Holocaust survivor. Entertaining and poignant with a touching performance from Emanuel Cohn, (Shtisel, Traffic Light).  Also Staring Ruth Geller (Restoration) and Iris Pen (Cold Feet).
Susan Earl (Australia), Deep Storage, Film Short – Two loners find love in the most unromantic of places.  Moving and comedic with clever direction and nuanced performances bringing the quirky characters to life – stuttering Gus and awkward Sylvia played by Miles O'Neil (Open Slather) and Alice Ansara (La Spagnola) with James Lawson (Lake Mungo).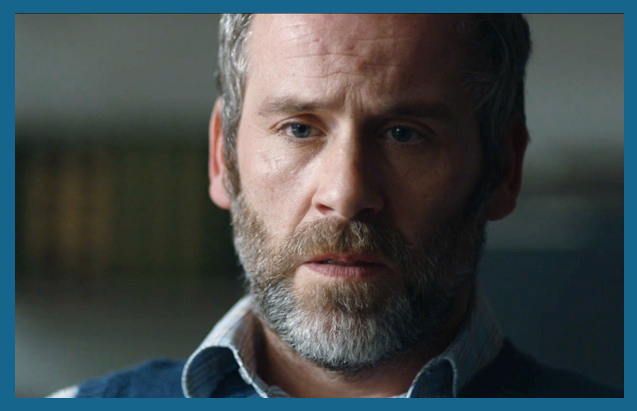 Barney Cokeliss (UK), Night Dancing, Film Short – Every night, Bob sees a woman dancing in the street and is transfixed, wondering if she is real. A film about love, obsession and delusion carried by beautiful cinematography and genuine performances. Jason Thorpe (Fast and Furious 6) and Alister Cameron (Into the Storm). A BAFTA shortlist film.
Kris Lippert (Australia), The Sculptor, Web Tube Length Video – A crime thriller meets supernatural mythology in this provocative opening scene of The Sculptor. Beautiful cinematography, suspense and convincing visual effects collide in an abandoned warehouse.  Based on the award winning screenplay of the same name. Stars Shannon Rogers.
Sydney Lloyd Smith (USA), Hello, Disability Issues – A modern fable about a lonely Tin Man searching for the heart he's missing. A spirited woman and her pup move in next door, rousing him from his narrow existence. A charming and heart-warming take on a modern fairy tale. Stars Cody Kostro (Collective: Unconscious, Law and Order: SVU) and Maggie Kopp.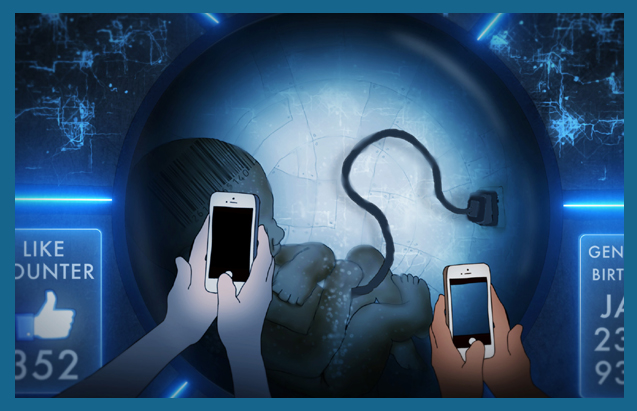 Radheya Jegatheva (Australia), iRony, Young Filmmaker – 17 and younger – Exploring the relationship between man and technology…told from the perspective of a phone. Topical, confrontive and poignant with creative and impactful visuals. Written, drawn, directed, animated and scored by Jegatheva – with talent and extraordinary wisdom far beyond his 17-years.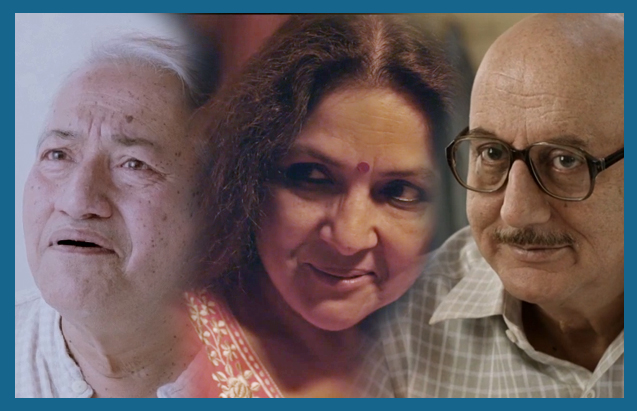 Terribly Tiny Talkies (India), Film Shorts – TTT offers three exceptional shorts featuring outstanding direction and acting. *** Director Surya Balakrishnan's delightful short Kheer explores love and companionship where secrets are accidentally split. Stars SAG-nominated Anupam Kher (Silver Linings Playbook, Sense8) and Natasha Rastogi (Ishaqzaade, Monsoon Wedding). *** Director Sugandha Garg's Kashmir brings the thought-provoking and immensely touching story of a man dealing with the sudden loss of his father by retreating into the disjointed memory scape of his own mind. Impactful performances by Avijit Dutt (Piku, The Second Best Exotic Marigold Hotel) and Manav Kaul (Wazir). *** Director Sonam Nair delivers Khujli when a 25-year married couple decide to scratch an itch – bringing out hidden fantasies and getting a little…kinky. Poignant and laugh out loud funny in the hands of two exceptional actors Neena Gupta (Ghandi, Jaane Bhi Do Yaaro) and veteran actor of over 220 films in ten languages Jackie Shroff (Devdas, Happy New Year).

Alastair Mcilwain (United Kingdom), Lucas, Animation
Andrew Kotatko (Australia), Whoever Was Using This Bed, Film Short|
Angie Su (USA), CELLO, Film Short, Women Filmmaker, Original Song (Remember Me composed by Randy Kerber and Glen Ballard), Original Score (Cello composed by Randy Kerber), Cinematography, Sound Editing / Sound Mixing
Annabelle Frost (USA), G[r]o[w]ing Up, Women Filmmakers
Antonio Aguinaga (USA), Dad, Latin / Hispanic (Student)
Arjan Wilschut (Netherlands), Farmer Jack, Animation and Deadly Drive-In Disaster, Animation
Ayasylla Ghosn (USA), Coldwater, Film Short
Barney Cokeliss (United Kingdom), Night Dancing, Actor: Leading (Jason Thorpe as Man)
Brady Caverly (USA), Happy Hour, Film Short
Caitlin Dahl (USA), Grown-Ups, Actress: Leading (Alexandra Breckenridge as Carly), Actress: Supporting (Melinda Dahl as Lizzie), Ensemble Cast, Script / Writer
Carlo De Agostini (Italy), The Chemistry of Emotions, Commercial / Infomercial
Catherine  Hunter (Australia), Trent Parke – The Black Rose, Documentary Short
Charles Sharman-Cox (United Kingdom), CALIBAN REMIX, Film Short
Chris Defranco (USA), Responsibility, Film Short
Chris Hale (United Kingdom), Dreams & Nightmares, Documentary Short
Chris Pender (Australia), RUTHLESS, Film Short (Student)
Christopher Schonning (United Kingdom), CHOICE. REGRET., Actor: Leading (Lukas Loughran as Christian Hamilton), Film Short, Dramatic Impact, Original Song (What Are We Fighting For composed by Joanna Weston), Direction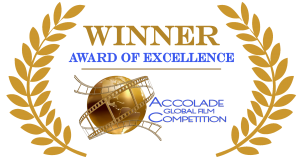 Dianna Ippolito (USA), One Last Thing, Women Filmmakers
Dinh Thai (USA), MONDAY, Asian, Film Short
Esteban Ignacio Aduriz (Argentina), The Legendary Warrior, Movie Trailer
Felix Burgan (USA), ROCK AND A HARD PLACE, Film Short (Student)
Geneviève Sauvé (Canada), The Favor, Actress: Leading (Anne-Renée Duhaime as Sophie), Women Filmmakers, Experimental
Gregory Foltynowicz (USA), The Courier, Film Short (Student)
Hugo Guerra and Will O'Connor (United Kingdom), Homefront the Revolution | Game Intro Cinematic Trailer, Commercial / Infomercial
Jeff Chan (USA), Remember This Voice, Film Short
Joe Raffa (USA), The Man with the Axe, Film Short
Julia Hart (United Kingdom), Kid Gloves, Film Short, Women Filmmakers, Cinematography, Editing, Post-Production Overall
Kevin J. O'Neill, Olive Ranch Road Productions (USA), SWIPE, Film Short
Kristoffer Haugen (USA), Blood and Snow, Film Short
Luke Slendebroek (USA), Hard Sell, Film Short (Student)
Marco Antonio Barajas (Mexico), ANSWER ME, Film Short
Marcus Mandal (Denmark), Digital Living, Disability Issues
Marie Dubas, Deuxième Ligne Films (France), The remains, Film Short
Mark Knight (USA), WATER, Nature / Environment / Wildlife
Martin Gerigk (Germany), Energy, Music Video, Original Score (Energy composed by Martin Gerigk) and Structures of Nature, Experimental, Cinematography, Sound Editing / Sound Mixing, Concept
Matthew McKee (USA), BaseBallet, Documentary Short
Michael Bofshever (USA), Echo Park Blues, Actor: Leading (Allan Wasserman as Teddy Bender)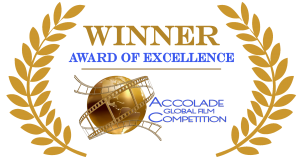 Nell Teare (USA), Katie and Ben, Women Filmmakers
Nicole Ferrari (Switzerland), KEY TO THE SECRETS, Children / Family Programming
Oldrich Antos (Czech Republic), Stalker, Film Short
Paul Conner, University of Colorado Denver Digital Animation Center (USA), The Pirate Cruncher, Animation (Student)
Peter Spann (Australia), Undertow, Television – Pilot Program
Ra-ey Saleh (USA), DADDYHUNT: The Serial, LGBT, Web / Internet Programming
Richie Moore (United Kingdom), Crazy Medicine, Asian, Film Short
Simran Sidhu (United Kingdom), RAIN, Film Short
Ting-Wen Lo (Taiwan), Satoyama – Taiwan's Tenuous Dance with Nature, Documentary Short
Uraaz Bahl (India), Ladies FIrst, Asian, Documentary Short, Women Filmmakers
Wolfgang Glattes (USA), FOSSE: RECREATED – A Master Class in Dance, On-Camera Talent (Kathryn Doby, choreographer), Choreography, Entertainment / Drama / Dance / Variety
CLICK BELOW FOR AWARD OF MERIT WINNERS


CLICK BELOW FOR AWARD OF RECOGNITION WINNERS