Bjorn Larson and Kim Magnusson – Little Match Girl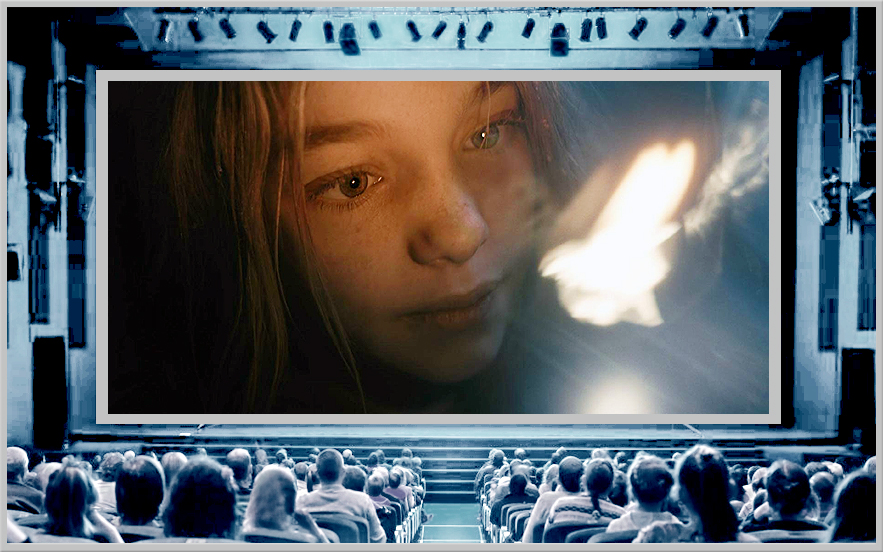 Björne Larson and Kim Magnusson (Denmark), Little Match Girl, Film Short – Produced by two-time Academy Award and Emmy Winner Kim Magnusson (Silent Nights, Helium, Wolfgang) Little Match Girl is the poignant Hans Christian Andersen tale, written by the talented Soni Jorgensen and deftly directed by Bjorne Larson (Kill Your Darlings, The Fur). Set in Scandinavia in 1846, a poor young girl who is forced to sell matchsticks desperately lights one match to survive the winter night. She is drawn into a dream world where the flames of fire give her hope for a better life, while the cold creeps closer. Carried by a beautiful soundtrack, lush cinematography and creative lighting – Little Match Girl carries out Larson's vision of an inventive fairy tale with its own voice – experienced through the eyes of a strong, clever and imaginative young girl. Touching and beautiful it is also an allegory for our modern times. Starring Screen Actors Guild Awards nominee Shree Crooks (American Horror Story, Captain Fantastic), Golden Globe nominee, Rebecca Ferguson (Mission Impossible, The Greatest Showman) and Gustaf Skarsgård (Westworld, Vikings).

Nick Vallelonga (USA), Unorganized Crime, TV Pilot – 'Family' member Gino is given an opportunity to prove himself worthy of a large crime syndicate. Oscar-nominee Chazz Palminteri (A Bronx Tale), Kenny D'Aquila (Uptown), Alex Meneses (Telenovela), Emmy-nominee Lainie Kazan (My Big Fat Greek Wedding), Carmine Caridi (The Godfather).
Paul Saleba (USA), Dr. Sugar, TV Pilot – A plastic surgeon with a rare sexual disorder pays for sex then helps the women realize their dreams. Emmy winner John Shea (Lois and Clark), Emmy winner Loretta Swit (M.A.S.H.), Emmy-nominee George Wendt (Cheers), MTV Awards nominee Pauly Shore (Encino Man), Ahlam Khamis (Hacker's Game).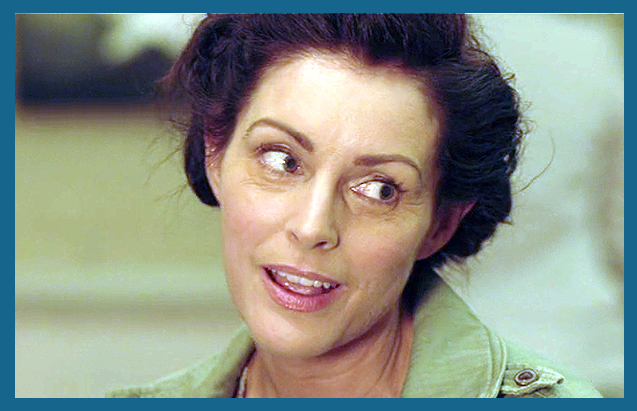 Sarah Deakins (Canada), Yellow, TV Pilot Program – Yellow follows ten characters over the course of an ordinary afternoon in an art gallery, as each experiences a crossroad in their lives. Sarah Deakins, Adrian Holmes, Kacey Rohl, Mylene Dinh-Robic, Kyra Zagorsky, Stephanie Belding, Alanis Peart, Ben Ayres, Michael Shanks, Ryan Robbins.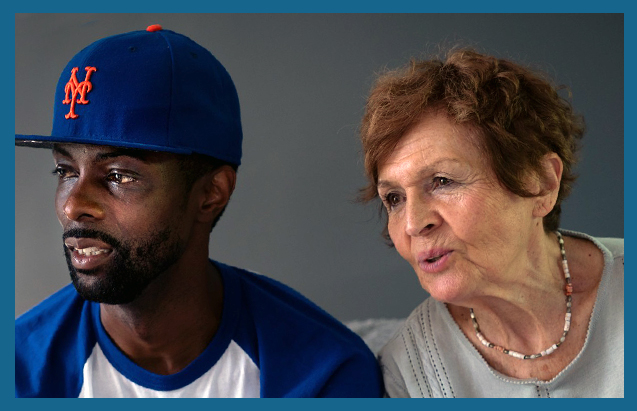 Malcolm Green (United Kingdom), Edek, Doc Short – Janine, an 85-year old Holocaust survivor and Kapoo, a young American rapper collaborate to deliver a poignant fusion of prose, music and rap – changing the rules of film-making and storytelling, to bring a crucial part of history to a younger audience in a way never heard before. Fresh, inventive and captivating.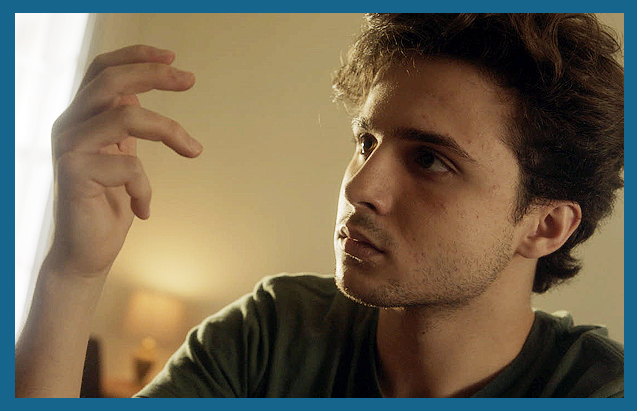 Nicholas Davidoff (USA), Disorder, Film Short – In a world where millions of children are diagnosed with mental illness and carelessly prescribed dangerous psychiatric drugs, this is the story of one boy and how it all goes tragically wrong. Poignant and haunting. Stars Dylan Schmid (Once Upon a Time), Meredith Salenger (Grey's Anatomy), Scott Klace (Seinfeld).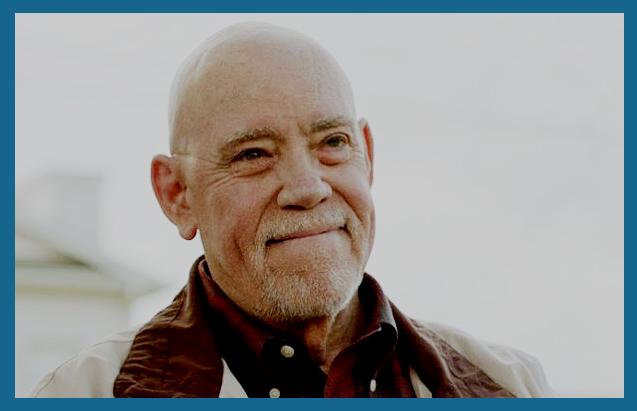 Edward Neil Bowen (USA), In Search Of, Film Short – A detective learns everything he's ever wanted to know…and some things he didn't – from a mysterious woman on a park bench – who leads the way to the ultimate journey. Authentic performances by John Schuck (MASH, Star Trek IV, Demon Knight) and accomplished Shakespearean actress Denice Hicks.
David Fritzson (USA), Wireless, Film Short – An aging baby-boomer arrives at a cell phone store after hours seeking help with a smartphone. An empathetic employee creates a connection across generations helping him to say goodbye. An emotionally touching piece with achingly authentic performances. Elliott Bales (Legends and Lies) and Tim Torre (Daily Bread).
Pravin Vatt (USA), Pravin Vatt's Movie – The Ring, Animation– A guy trying to propose to a girl and the ensuing misadventures involving; fainting, diving, encounters with a terrifying shark and a charmingly endearing mini octopus with soulful eyes and a loving heart. A fun romp with delightful animation and a happy ending.

Benjamin Caro (USA), Cathedrals, Film Short
Blake Elder (USA), Last Call, Film Short
Blake Vaz (USA), Blood Stains, Latin / Hispanic
Eddie Frost (Chile), Gifts of Silver, Documentary Short
Guy Chachkes (USA), All About Rita, Actor: Leading (Alexandru Aldea as Rick Roland)
Hsun-Chun Chuang (Taiwan), My Son NN, Animation (Student)
Ignacio Garcia Fry (USA), El Pescador (The Fisherman), Film Short
Jim Toomey (USA), The Adventures of Zack and Molly, Nature / Environment / Wildlife
Joël Melançon and Geneviève Poulette (Canada), Homo Sapiens – Prehistoric comedy, Web Series
Jordan James Bridge (United Kingdom), Us, Experimental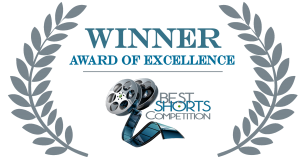 Luke Davies (United Kingdom), Sorry About Your Wife, Film Short
Naida Joanides (USA), Katia, Cinematography, Costume Design
Naoyoshi Kawamatsu (Japan), my name is Riku., Liberation / Social Justice / Protest
Nick Vallelonga (USA), Unorganized Crime, Actor: Supporting (Kenny D'Aquila as Gino)
Nicole Jones (USA), Big Break, Women Filmmakers
Rebecca Shapiro (USA), I'm Here, Film Short, Women Filmmakers, Direction, Original Score (I'm Here, composed by Dalal Bruchmann)
Sarah Deakins (Canada), Yellow, Actor: Leading (Ryan Robbins as The Poet), Actress: Leading (Stephanie Belding as 40 Something Woman), Women Filmmakers
Simon Watts (Australia), Honey Trap, Film Short
Stella Velon, The Punk Floyd Company (USA), The Critic, Actress: Leading (Stella Velon as Actress), Film Short, Women Filmmakers
Tane McClure (USA), Rockstar, Women Filmmakers
Toni Escandell Salom (Spain), EVOLUTION IN ISOLATION, Nature / Environment / Wildlife
CLICK BELOW FOR AWARD OF MERIT WINNERS


CLICK BELOW FOR AWARD OF RECOGNITION WINNERS