Oliver Goetzl – White Wolves: Ghosts Of The Arctic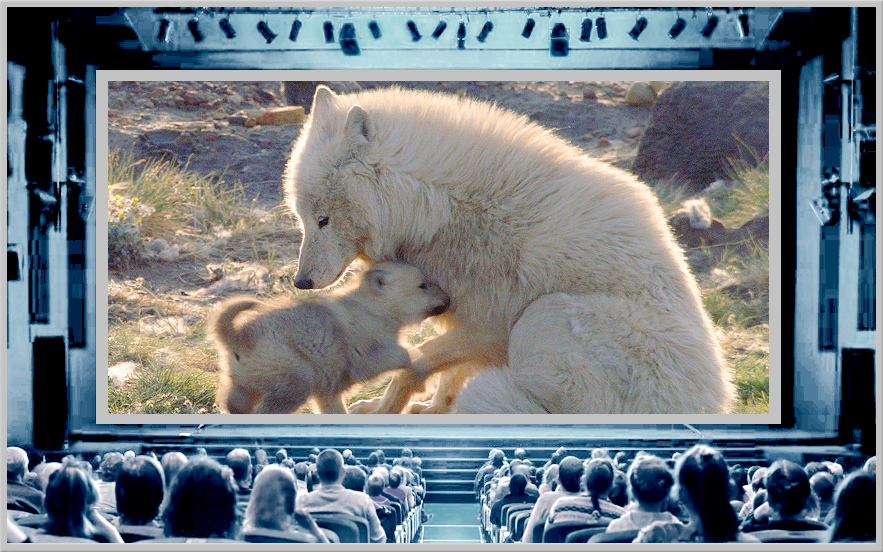 Oliver Goetzl (Germany), White Wolves – Ghosts Of The Arctic, Nature / Wildlife programming – At the very northern edge of Canada is Ellesmere Island, where the unforgiving Arctic winds tear through the tundra, dipping temperatures to 40 below zero. Running through this shifting sea of snow and ice is one of the most hardened predators on the planet, the Arctic Wolf. But as the spring melt approaches, these roaming hunters must adapt to being tethered parents as new additions to the pack have just been born. With never-before-seen footage of wolf family life, the film is a dramatic and touching story of loyalty, companionship and devotion. It's an epic true tale that reveals the struggles and triumphs of a family working to survive in one of the last great wildernesses on Earth. Visually stunning, informative, entertaining and both heart-warming and heart-wrenching Goetzl and his talented team deliver a memorable program.  Aired on CBC's The Nature of Things. Film by Oliver Goetzl, Ivo Nörenberg and Alain Lusignan.  Narrated by Colin Solman.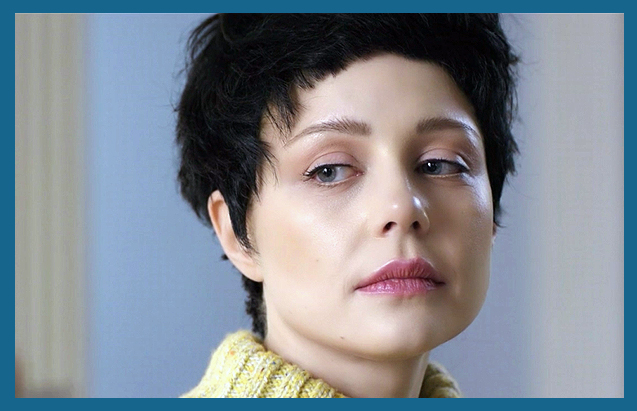 Eugenii Baranov (Russian Federation), The Crushes, Film Short – What happens when ex-boyfriends ruin your private life? Crushes is a treatise on modern relationships. A quirky dramady from TV director Baranov, with creative cinematography, sound design and cameos from famous actors from his TV series. Stars Tina Karol, Ukrainian pop diva.
Bruno Simões (USA), Pip, Animation – Breaking the mold on non-profit outreach for Southeastern Guide dogs, Pip is an utterly charming tale of underdogs and a puppy at Canine University. From phenomenal and prolific Visual Effects pros Simões (Harry Potter, Chronicles of Narnia) and producer Laia Alomar (Mowgli: Legend of the Jungle, Avatar).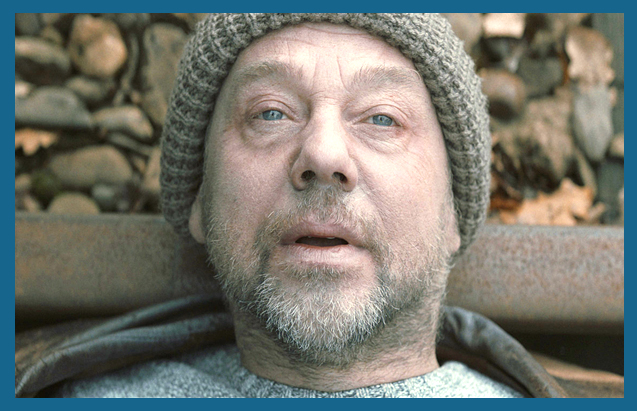 Danny Maas (Netherlands), Sleepers, Film Short – Depressed Herman wants to end his life by jumping in front of a train. He gets competition from a suicidal man to decide who is the saddest and who deserves the approaching train. Excellent acting drives this piece with a surprise ending. Stars veteran actors Bram Eijsenring (overspel) and Albert Secuur (Petticoat).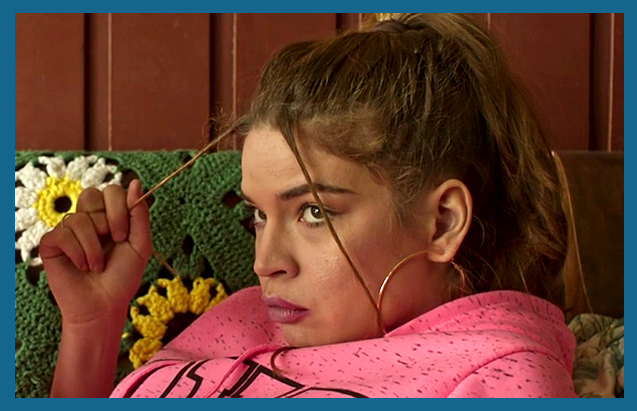 Sébastien Diaz (Canada),Terreur 404, Web Series – Terreur 404 is a series of short films where nightmares come to life through the very technology we use to communicate with one another. Realistic and creepy with relatable characters. Stars Martine Francke (Fatale-Station), Steve Laplante (Une Formalité) and Jade-Mariuka Robitaille (N.O.I.R).
PCI Media, UNICEF and Asiatic JWT (USA), Ending Child Marriage – Anwar Hussein, Contemporary Issues – Anwar Hossain, a real-life hero on a mission to educate communities in Bangladesh about the harm of child marriage and how everyone can fight this practice. Engaging cinematography and uplifting message – part of an award-winning PSA campaign.
Kankana Chakraborty (India), written by?, Film Short- Two writers, two generations. Kamalesh, a writer who has seen his golden days hires young fresh writer Natasha. Tensions arise during their work – who can claim the right to a story?  Authentic performances from veteran actor Sabyasachi Chakraborty (Parineeta) and Kankana Chakraborty (Maa).
Conscian Morgan (United Kingdom), The Familiar Fingers of Culture, Film Short –A dark psychological horror that explores our societies' extremes through a high-class escort and mother of one. Authentic and chilling with quality VFX. Stars Emma Connell (Henry and Anne), Lauren Dickenson (Emmerdale) and Stephen Shreiber (Cold Reader).
Larry Hankin and Roy Eisenstein (USA), Just a Question, Liberation / Social Justice – Oscar-nominee Larry Hankin (Barry, Breaking Bad) brings to life a homeless man who asks a simple question and gives a simple answer. In the talented hands of veteran actor Hankin – the sheer simplicity uncovers the sheer lunacy of the system and the realities of homelessness today.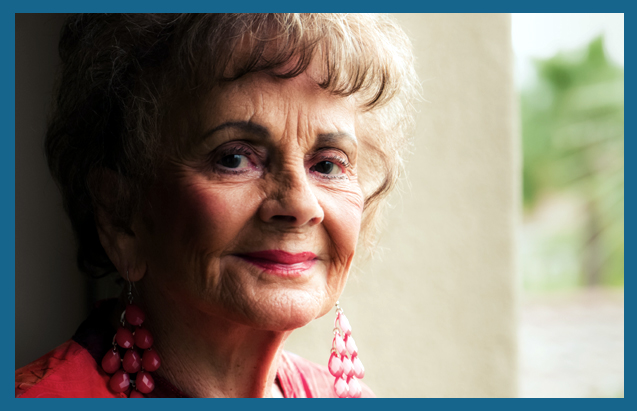 Riess Hill (USA), Hula Girl, Film Short – The untold story behind the Hula Hoop in the USA. Spunky 94-year old Joan Anderson has waited 60 years to prove that "a gentleman's handshake " was hardly a deal and it's time to set the record straight. With deft direction from Chris Riess and Amy Hill (Riess/Hill). Premier at Tribeca.

Becca Park (USA), Speak Easy, B, LGBT
Caleb Haydock (USA), Moon Made, Film Short
Charlie Di Stefano (Australia), In a world of copies., Young Filmmaker – 17 and younger
Chelsea London Lloyd (USA), Or Die Trying, Webisode
Clyde Baldo (USA), Monarch Butterfly, Film Short, Actress: Leading (Deborah Kuhn as Katherine), Original Score (Monarch Butterfly composed by Katherine Musilek & Andrew Gerhan)
Dayna Li (USA), Dance and Deal, Film Short (Student)
Derek Quick (USA), Kommando 1944, Asian, Film Short, Liberation / Social Justice / Protest, Native American / Aboriginal Peoples
Don wen-bin (Taiwan), Sniffer dogs, Documentary Short, Film Short
Elaine Del Valle (USA), ME 3.769, Women Filmmakers
Firdaus Kharas (Canada), Whispers With Stones, Public Service Programming / PSA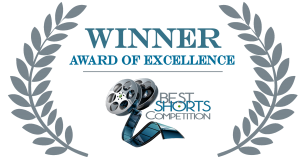 Fred De Loof and Fred Labeye (Belgium), The Glorious Peanut, Film Short
Gry Lindgren (Sweden), Precocious in the back seat, Young Filmmaker – 17 and younger
Joe Bartone (USA), The Derailers, Film Short
Marina Ziolkowski (France), But You Look So Good, Film Short
Matthew Aaron (USA), Dine and Dash, Television – Pilot Program
Matthieu Reynaert (Belgium), Hey Joe, Film Short
Myles Pollard (Australia), Paynes Find, Film Short
PCI Media, UNICEF and Asiatic JWT (USA), Ending Child Marriage PSA: Minoti, Public Service Programming / PSA
PCI Media, World Food Programme, 360+1 Comunicaciones y Contenidos Estratégicos, Government of Peru and TV Peru (USA), Cocina con Causa, Use of Film / Video for Social Change, Reality Programming
Reza Sayah (Islamic Republic of Iran), Comeback, Islamic
Ting Wen Lo, Shei-Pa National Park (Taiwan), The Shengleng Forest Canopy, Nature / Environment / Wildlife
Tomasz Wysocki (USA), Tough, Film Short
Tsuneo Goda (Japan), Mogu and Perol, Children / Family Programming
CLICK BELOW FOR AWARD OF MERIT WINNERS


CLICK BELOW FOR AWARD OF RECOGNITION WINNERS