John Fish – The Return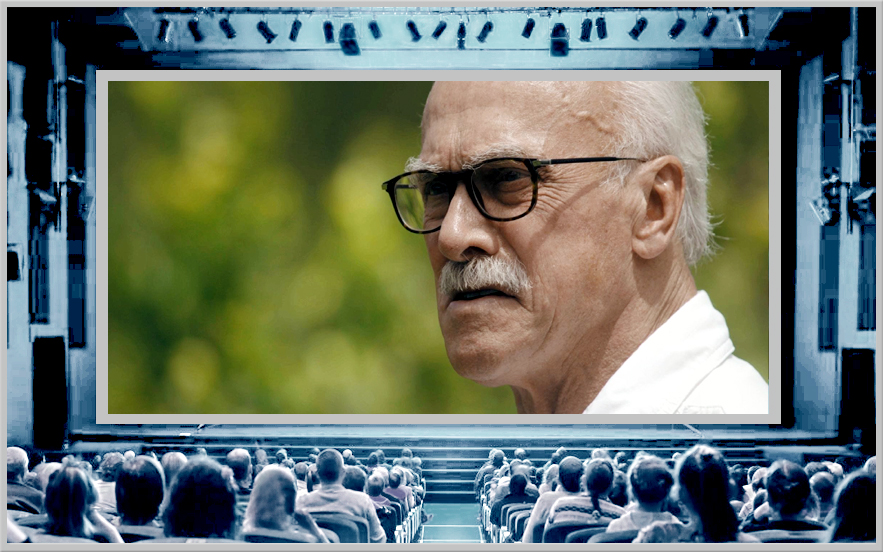 Jon Fish (USA), The Return, Doc Short – Emmy-winner Fish delivers an engaging and emotionally powerful doc which chronicles the journey of Rocky Bleier, war veteran and NFL football star. Half a century ago he left Vietnam, but Vietnam never really left Rocky Bleier. Beier's illustrious football career included captain of the University of Notre Dame where they won a national championship and a long career with the NFL Pittsburgh Steelers. But the real story of this doc is Bleier's return to Viet Nam – a war he was drafted into in 1969 after joining the Steelers. Only three months into his tour he was wounded in combat in a horrific attack that resulted in his being shot through the thigh and suffering a grenade blast where shrapnel severely damaged his right foot. That day alone – 25 of the 33 soldiers in his unit were injured and four were killed. Though he was told that he would never play football again – he persevered and went on to four Super Bowls with the Steelers. Unlike the average veteran who returned after service and had to repress those feelings, being in the spotlight forced him to talk about the experience. But what he didn't realize was that he never really came to closure until his emotional return to the exact field in Viet Nam – almost 50 years later. Stars Sports Emmy nominee Tom Rinaldi, Terry Bradshaw, Franco Harris. An all-star production crew including editor 23-time Sports Emmy winner Matt McCormick, and excellent sound design from Sports Emmy-winner John Iaquinta.  Aired ESPN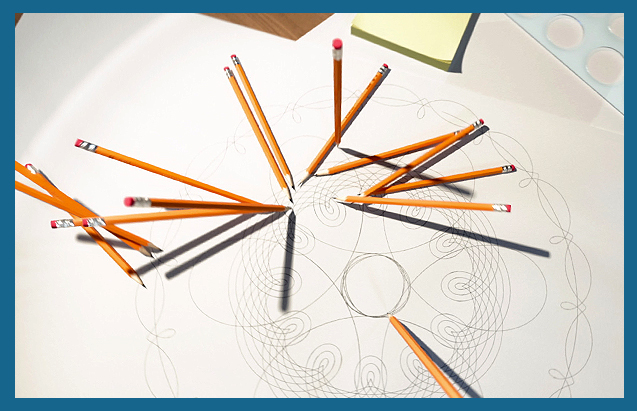 Mo Caicedo (USA), Doodle, Animation –  Award-winning 3D animator and director Caicedo brings us the tale of a lonely pencil that comes alive, following its own line, discovering itself in the process and leaning the power of team work. Exceptional meticulous animation and lighting, excellent sound design and delightful score.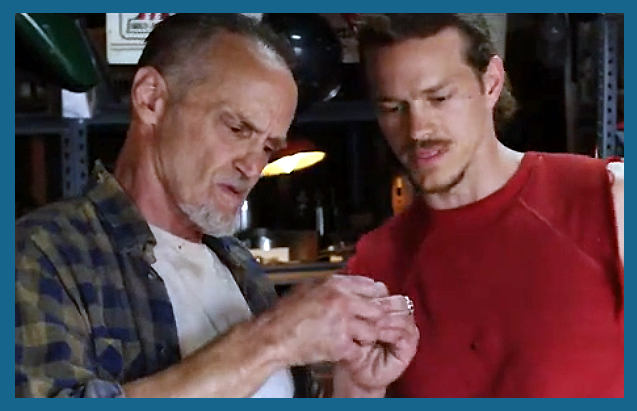 Ben Galland (USA), Parts & Labor, Television – Pilot Program – Decades sober Greg must come to terms with the resentful son he abandoned when Tim is released from prison. Father and son are must forgive one another or die trying. Gritty and raw with authentic performances. Michael Bowen (Breaking Bad), Ryan Dorsey (Ray Donovan).
Shelley Ayres and Mark Foerster (Canada), L A N D E R: From Avro to Apollo, Doc Short – Beautifully shot and tightly edited about engineer Owen Maynard and the future changing moon landing. Set amid the mood of the 60's and the emotional turns of the Apollo program – Ayres and Foerster's deft direction captures the message of limitless possibilities relevant today.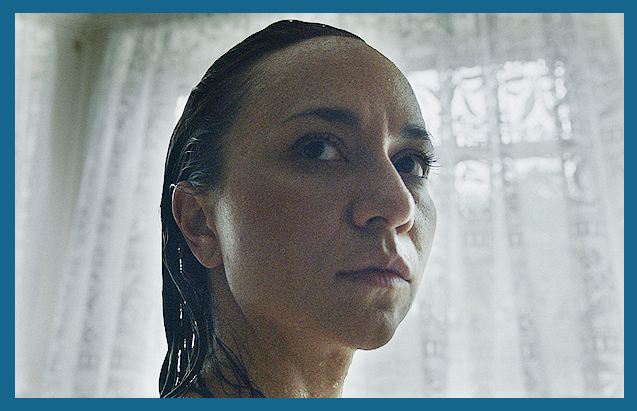 Vincent René-Lortie, in collaboration with Kyra Jean Green, choreographer/director of Trip The Light Fantastic (Canada), The Man Who Traveled Nowhere in Time, Experimental-  Eytan exists in the unconscious minds of others, through him we question what is "real" and how we each perceive time. Creative and provocative choreography, lighting and scenic design.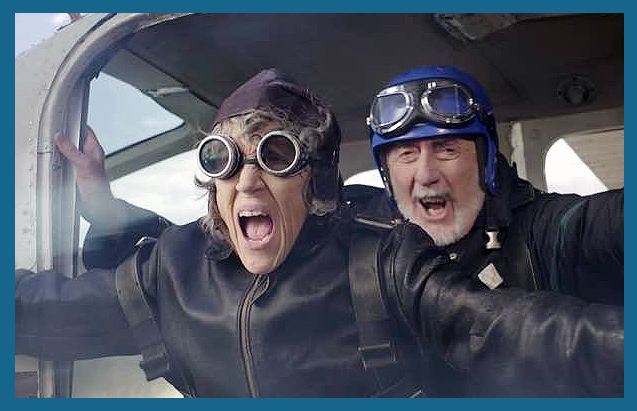 Simon Tait (Australia), The Ton, Film Short – A journey through the epic love of a 99 year old cricket player and an 87 year old sky diving pilot on a veritable collision course with their own sunsets. Touching and poignant with compelling performances. Stars Chrissie Page (Anzac Girls), Wayne Anthoney (Dr. Plonk), Eva Grezlac.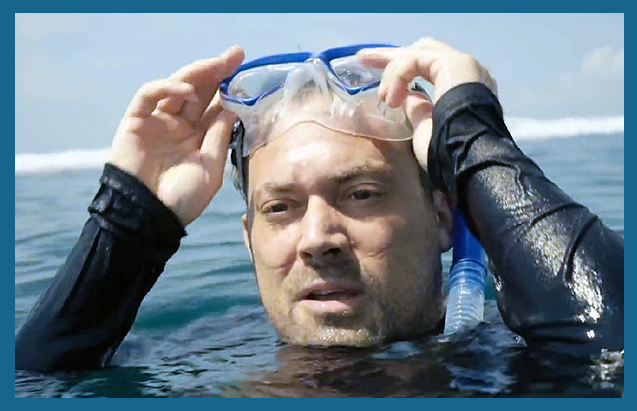 Lester Brown (United Kingdom), Lone Horizon, Film Short – VFX master and director Brown's tragic story of a troubled father-to-be's fateful journey to Mexico days before his baby is born – only to find himself lost at sea, haunted by endless water and visions of what he's left behind. Producer Emmy-winner Morgan Schmidt-Feng. Stars Ben Tiramani (The Guest).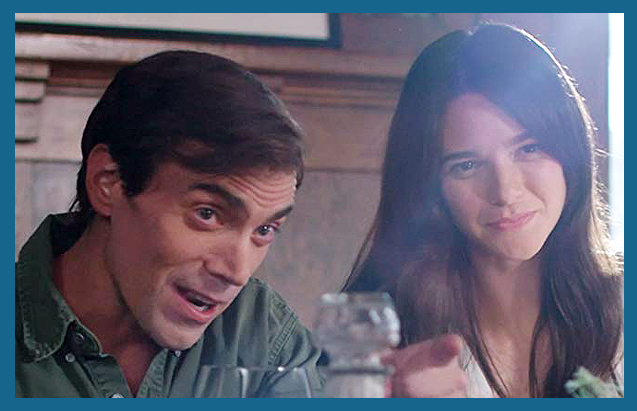 Chris Del Sordo (USA), Surrender Me, Film Short – A distraught man comes face-to-face with his wife's killer in an unexpected twist of fate. Astute direction and authentic performances. Russell Shealy (Farmhand), Stephanie Pearson (Bad Tutor), Brent Roberts (Red Dead Redemption II), Tia Streaty (Jane the Virgin), Jesse Tayeh (Back to Basics).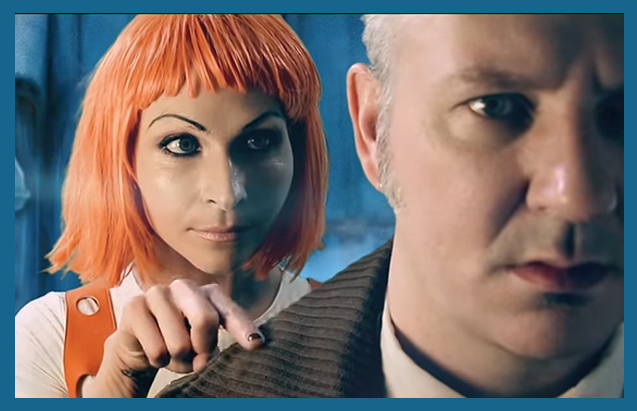 Jonathan Lawrence and Tommy Mack (USA), Nice Shoes, Music Video – A whacky and entertaining sci-fi extravaganza that is as pointless as the lyrics. Over 40 classic movie references are featured in this music video with toe-tapping beats and nostalgic homages to classic films.  Imaginative, creative and amusing.
Matthew Maio Mackay (Australia), The Laundry Game, Young Filmmaker – 17 and younger – Delivered by a young emerging filmmaker – this short takes on the mature content of a Steven King story. Follows old friends with a dark secret – the shadows of their past are slowly revealed.  Marc Clement, Brendan Cooney. Brad McNamara, James McCluskey-Garcia.

Ailbhe Ni Bhriain (Ireland), Inscriptions of an Immense Theatre, Experimental
Alexander Bradley (United Kingdom), Since Yesterday, Experimental, Film Short
Allyson Rice (USA), Fine, I'll Write My Own Damn Song, Actress: Leading (Allyson Rice as Allyson Rice), Creativity / Originality
Brendan Harris (USA), This Wild Land, Documentary Short, Nature / Environment / Wildlife
Cami Delavigne (USA), Phone Stack, Women Filmmakers
Chris Del Sordo (USA), Surrender Me, Actor: Leading (Russell Shealy as Mark Deering)
Dale Griffiths Stamos (USA), Entwined, Women Filmmakers
Damien Varley, fremar Films (Ireland), Life After Life, Film Short
Evers Pund (USA), Remnants, Film Short (Student)
Fredric Lehne (USA), Real American Chicken, Film Short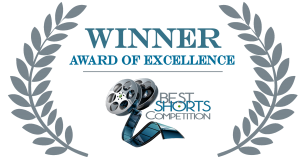 Gaby Moor (Luxembourg), She Shines in the Spotlight, Film Short
Gaby Moor (Luxembourg), Behind the Scenes, Film Short
Jacob Patrick (USA), La Plume & Le Papier, Documentary Short
Jay Snow (USA), Flawd., Film Short
Jessie Ryah (Luxembourg), She Takes What She Wants, Documentary Short
Justy G (Luxembourg), The Player, Film Short
Katie Flynn (USA), Townes, Film Short
Lee Mcqueen (United Kingdom), RUBY BABY, Film Short
Lisa Gold (USA), THOUGHTS AND PRAYERS, Film Short
Michael Soussan and Anna Gutto (USA), The Accomplice, Liberation / Social Justice / Protest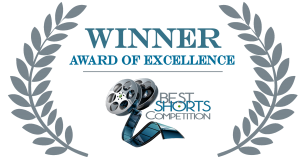 Milena Edyta Dutkowska (Poland), Bogdan and Rose, Film Short (Student)
Mo Caicedo (USA), Doodle, Experimental, Animation, Experimental, Creativity / Originality, Art Direction, Special Effects: Animation, Concept
Monica Sky Love (Luxembourg), A Package from the Past, Film Short
Rafael Cortes (United Kingdom), End Point, Film Short, Direction
Rob King and Kevin Yang (Canada), Claws of the Red Dragon, Asian
Roberto Sanchez (USA), The Terms of Us, Actor: Leading (Roberto Sanchez as Jose)
Roman Medjanov (USA), AN ILL WIND, Film Short
Ryan Krall, Saint Margaret's Episcopal School (USA), Space Pancakes, Young Filmmaker – 17 and younger
Ryan Marcus and Chris Onstott (USA), Alway5: The Ryan Dungey Story, Documentary Short
Sasha Krane (USA), Testify, Liberation / Social Justice / Protest
Sergio Torres (USA), In Our Words (En Nuestras Palabras), Documentary Short
Sophie Shui (Taiwan), A Trip with Mom, Asian (Student)
Talia Smith and Molly Clark (South Africa/USA), Steps to D*ick: A PSA on consent, Actress: Leading (Student) (Molly Clark as Mayor of Bone Town)
Tom Ruddock (United Kingdom), Jacob's Blessing, Film Short
Wouter Dijkstra (Netherlands), POLARBARRY – LET'S BREAK THE ICE!! – VLOG #207, Film Short
Yih-Fen Chou (Taiwan), Mimi Meets Books, Children / Family Programming
Yurun Cao (USA), Dear Dear Diary, Asian
CLICK BELOW FOR AWARD OF MERIT WINNERS


CLICK BELOW FOR AWARD OF RECOGNITION WINNERS