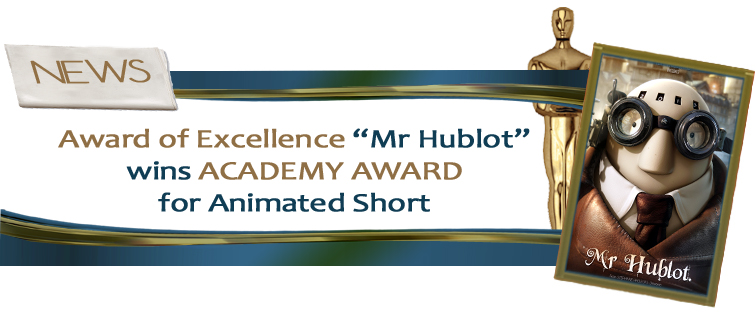 Jason Reisig – Bug Therapy

Jason Reisig (USA), Bug Therapy, Animation – A pitch-perfect, creative and impactful animation led by exceptional industry veteran Reisig, (Academy Award recipient for SciTech Technical Achievement, Co-director of Warner Bros Smallfoot, Head of Character Animation for Dreamworks: Home, Shrek Forever After, Trolls). Carried by a poignant and witty script from Emmy-nominated writer Michael Jannand (Tonight Show) and Michele Jourdan of Citronella Stories and featuring a truly outstanding ensemble cast. In Bug Therapy, Citronella (Grammy-winner – Meghan Trainor), a mosquito who faints at the sight of blood, tries to muster the courage to attend group therapy, led by Dr. Pill (Daytime Emmy-winner – Dr. Phil McGraw), to overcome her phobia. She learns that everyone faces mental health struggles – Stick Bug (Emmy-winner Sterling K. Brown) battles depression over never feeling seen, Fly (Emmy-winner Jay Leno) is OCD/germaphobe and can't stop washing his hands, Grasshopper (MTV Movie Awards-nominee Tom Green) suffers from addiction to coffee, Praying Mantis (Emily Goglia) is narcissistic/delusional and believes she's God, Dragonfly couple (Michael Jann and Michele Jourdan) are co-dependent and Spider (Reisig) tries to overcome his phobia of spiders. A message for all ages, to shed light on mental health struggles. A superbly entertaining and expertly crafted animation conveying an important and timely message.
Cinzia Angelini – Mila
Cinzia Angelini (USA), Mila, Animation – Award-winner industry veteran Angelini (Spider-man 2, The Minions Movie) delivers a heart wrenching story of war from a child's perspective. Inspired by World War II stories from her mother, Mila represents the best of humanity. Although she has lost everything – she still clings to hope, profoundly impacting others. It represents all children, in any war, of any time and the indomitable human spirit that manages to transcend almost any tragedy, or circumstance. Deftly directed with engaging characters, authentic sets and beautiful animation.  Moving and impactful in every way.  In order to create a film that speaks to everyone – the filmmakers chose not to have dialogue – instead relying on the universal language of music in the form of a beautiful soundtrack by Flavio Gargano (Obki, Swinging Roma). From PepperMax Films, Pixel Cartoon, IbiscusMedia, Cinesite and Aniventure.
Robbie Bryan – American Morning

Robbie Bryan (USA), American Morning, Film Short – Achingly authentic performances by Stephen Dexter (Consensus Reality) and Emmy-winner Richard Schiff (The West Wing) whose nuanced delivery anchors this provocative, potent and gut-wrenching short film. A former music teacher resorts to desperate measures to reconcile his guilt and affect change after the horrors and aftermath of a mass shooting in a suburban elementary school. Well-written and superbly crafted narrative tells the story through flashbacks and current scenes – highlighting one of the most gut-wrenching issues of our contemporary society. With cameo by Lou Martini Jr. (The Sopranos), Cinematography by Barbie Leung and sharp editing by Kala Mandrake.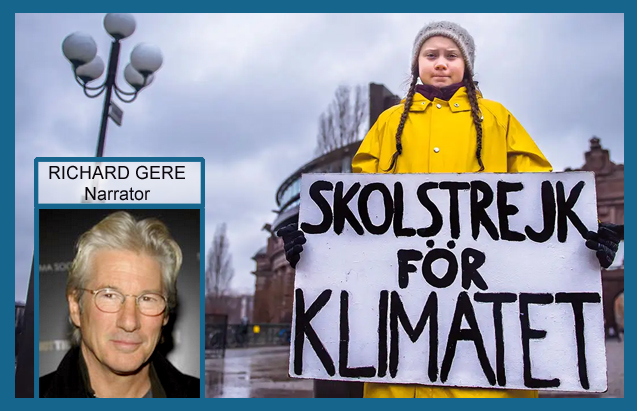 Susan Gray (USA), Climate Emergency:  Feedback Loops, Doc, Nature / Environment – Golden Globe winner Richard Gere narrates this crucial documentary illustrating the concept of "Climate Feedback Loops". Deftly directed by Emmy-nominee Gray – she imparts this vital message through exceptional research, poignant interviews, tight narrative and crisp editing. A five-episode series exploring a critical dynamic of climate change.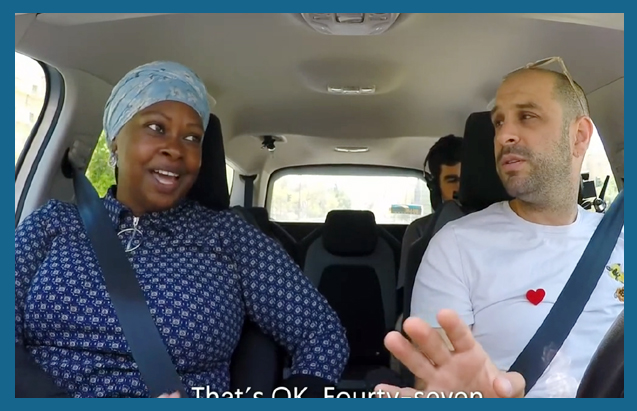 Yair Agmon (Israel), The Hitchhikers, Web Series – An Israeli Roadside Odyssey from director Agmon and Elad Schwartz, illuminates the complexities of Israeli society through each hitchhiker that we meet. Stories that are both heart breaking and heart-warming – led by caring, authentic and charismatic hosts Agmon and Schwartz. Winner of Israeli Television Academy for best web series.
Roth Rind (USA), I Miss Us, Film Short –  When Marc and Abby go on a camping trip to rekindle their relationship, they also relive the moments that shaped them, realizing that in order to be happy, they have to stop hiding from who they really are. A genre bending impactful short, with excellent story telling and impressive special effects and stunt work.  Stars Maia Henkin and Matt Springle.
Alex Sutherland (New Zealand), When Nobody Was Looking, Liberation Social Justice – An entomologist, Dr. Oliver Sutherland takes on the 1970s New Zealand Government uncovering institutional racism toward indigenous peoples and terrible child abuse in the state's care system. A sharply crafted and exceptionally tight documentary exposing the horrors of the system and the outrageously long path to justice.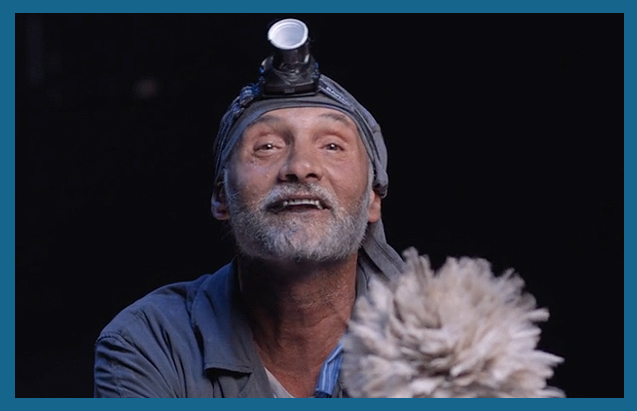 Paulina Gálvez and Carlos Yasik (USA), Searching for Juliette, Film Short Latin / Hispanic -A homeless man visits a shopping center every day where there used to be a theater. For 30 years he worked there as a Janitor and he is now in search of Juliette, the character who he fell in love many years ago. A poignant film about the gut-wrenching problem of homelessness.  A moving and powerful performance by Pablo Cunqueiro (Under Suspicion).
James Kinney and Pierre Marais (USA), Lady Be Good, Music Video – A bartender reflects on one unforgettable night in a spectacular music / dance video. Creatively choreographed by BroadwayWorld's Best Choreographer award-winning Kinney, elegantly shot by director Marais and sumptuous lighting design by Curtis Shields highlight the brilliant performance by Sky Mattox (Broadway's West Side Story) and a talented cast of dancers.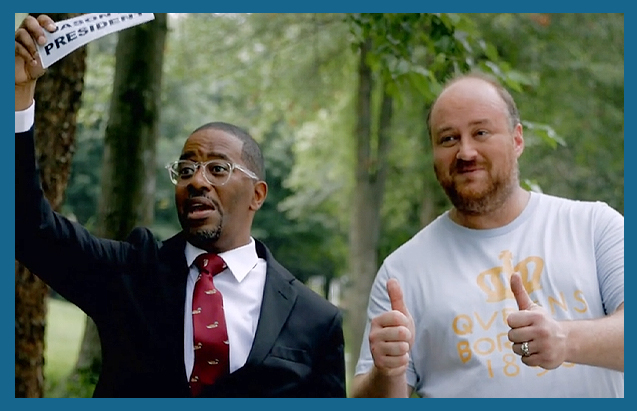 Adam Rodgers and Thomas Ventimiglia (USA), Turf Valley, Web Series – Three stay-at-home dads ponder life's "big" questions. A comedic romp about real life – intelligent humor and authentic performances. Phillip Chorba (Silver Linings Playbook), Vince Eisenson (American Detective), Jayson Ward Williams (Mare of Easttown). With Jessica A. Caesar, Katie Killacky, Jasmine Shea and NFL Star Charles Mann.
Andrew Ching and William Brandt (USA), House of Grace, Music Video / Mashup – A dramatic, impactful and creatively beautiful mashup of two iconic songs. Featuring imaginative cinematography and crisp editing – the visuals follow the emotional song delivery by William Brandt and the powerhouse soul singer Josephine Howell. Beautiful arrangement by Brandt and Brian Monroney.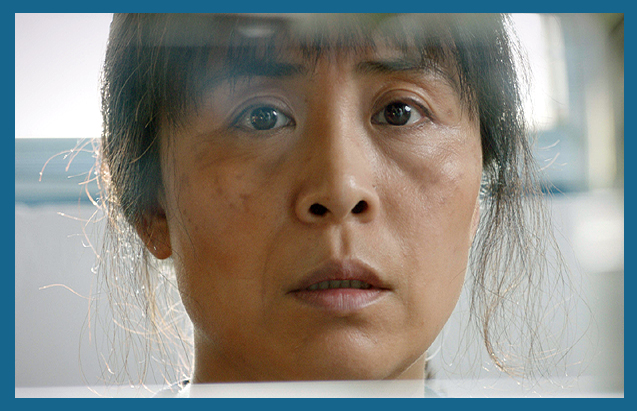 Fangming Liu (China), Outside the Consulting Room, Film Short / Asian (Student) – Li Qi's father was a doctor who died fighting the Covid-19. Li Qi takes her sick mother to the hospital where her father had worked and accidentally gets a box of her father's belongings. An emotionally poignant story. Stars Jingting Li and Wanlushan Zhao.

Adam Rodgers and Thomas Ventimiglia (USA), Turf Valley, Ensemble Cast
Alexander McKee (USA), PitaMan "Delivery" Teaser, Commercial / Infomercial
Alexander McKee (USA), PitaMan "Olympus" Teaser, Commercial / Infomercial
Andrew Ching and William Brandt (USA), House of Grace, Remixes / Mashups
Angel Puado (Spain), Empty, Film Short
Benjamin Hunt (USA), Peaches, Film Short (Student), Viewer Impact: Content / Message Delivery (Student, Actress: Leading (Student) (Martha Shaw as Eliza)
Bruce Currie (Australia), Planet Earth – A Brief History, Educational / Instructional / Training, Nature / Environment / Wildlife
Chance Fuerstinger and April Matson (USA), Here Is Where the Monsters Live, Film Short, LGBTQ+, Cinematography (Kody Newton)
Cinzia Angelini (USA), Mila, Original Score (Composed by Flavio Gargano)
Clarence Abiodun Peters (Canada), Inside Life, Film Short
Cynthia N. White and Alexander S White (USA), Sticks and Stones, Animation (Original artwork and story, Bill Doan, The Anxiety Project)
Donald Welch (USA), BabyGirl, Actor: Leading (Zeus Benitez as Carlos), Actress: Supporting (Tammi Mac as Tasha)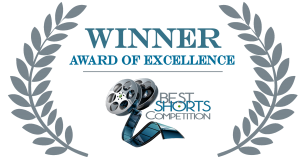 Fangming Liu (China), Outside The Consulting Room, Women Filmmakers (Student)
Hualien Forest District Office, Yen Wen Ru and Change Yuan Yu (Taiwan), Morisaka Memories: The Modern-day Legacy of Hualien's Lintianshan Forest, Documentary Short
Ingrid Franchi (France), PRISONER, Web Series, Direction
Jake Yun (USA), Escalation, Young Filmmaker – 17 and younger, Animation (Student)
James Kinney and Pierre Marais (USA), Lady Be Good, Choreography
Jeff Schubert (USA), It's Not Me, It's YOU!, Script / Writer (Jeff Schubert)
Jon Bowermaster (USA), Wonder of the Bobolink, Documentary Short
Jon Osaki (USA), Not Your Model Minority, Asian
Matthew Margo (USA), ROUGH CUT – Running of the Bulls, Script / Writer
Maythem Ridha (Iraq), Ali and His Miracle Sheep, Film Short
Melissa Vitello (USA), Twenty-Two, Actress: Leading (Ava Cantrell as Natalie), Script / Writer
Nick Bohle (Canada), Human' – Jodie B, Music Video
Obi Nwankwo, Kostas Garcia and Zaawadi (USA), KNOTWTR, Commercial / Infomercial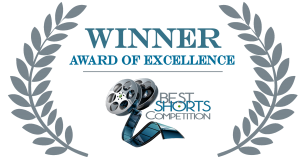 Olympia Stone (USA), The Uncommon Garden, Disability Issues
Oskar Salomonowitz (Austria), There is Exactly Enough Time, Animation
Robbie Bryan (USA), American Morning, Liberation / Social Justice / Protest
Robert Michael (USA), Girl, Chill, Actress: Supporting (Sandra de Sousa as Mallory)
Rossano Bagialemani (Italy), LEGIONARIUS by YAMAMOTO Nutrition, Commercial / Infomercial
Roth Rind (USA), I Miss Us, Direction
Sean Sciavolin (USA), Beyond Homeless: Finding Hope, Documentary Short
Stanislav Puzdriak (USA), Tale of the American Dream, Movie Trailer
Ted Haimes (USA), OUTSIDER, Documentary Short
Tom Weston (USA), There be Monsters!, Narration / Voice-Over Talent (Tony Impieri)
Ukweli 'Quails' Roach and Kendra 'Kro' Horsburgh (United Kingdom), Impressions: Ensign 7, Experimental
Vladislav Emelin (Russia), The Station Caretaker, Women Filmmakers
CLICK BELOW FOR AWARD OF MERIT WINNERS


CLICK BELOW FOR AWARD OF RECOGNITION WINNERS