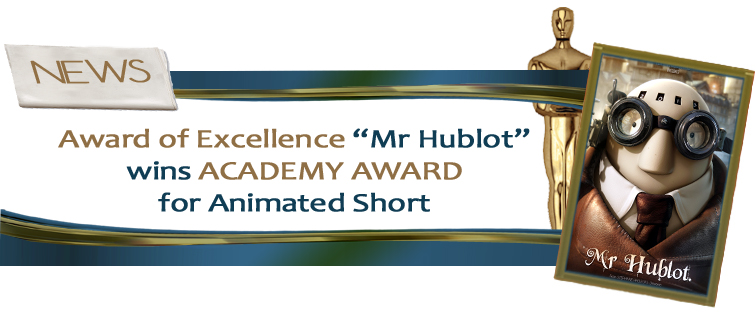 Bret Parker – Pete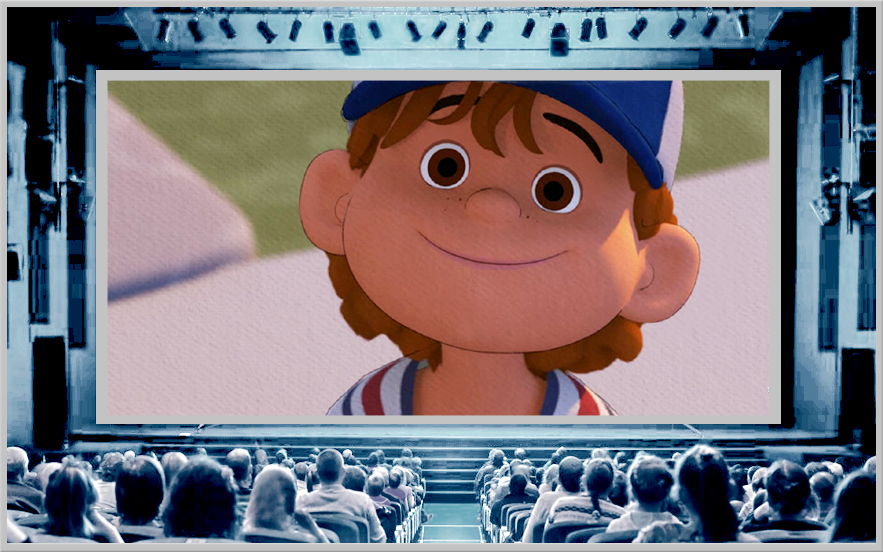 Bret Parker (USA), Pete, Animation –  talented animator / director Parker delivers the touching film "Pete" –  an animated short based on a true story about gender identity, baseball, the people who inspire change by trying to be themselves, and the superheroes who support them. All 8-year-old Pete wants to do is play in Little League. The problem is, Pete was born "Kathy". It's a universal story of gender identity and gender equality and a little cisgender female who identified as a boy. Original story creator and executive produced by Pete Barma. Marrying current technology with the appeal of ink and watercolor illustrations – the talented "Pete" creative team brings forth sweetly real characters with nuanced movements and stirring emotions, a poignant script, perfect pacing and a beautifully hopeful soundtrack. Parker, a 26-year veteran of Pixar and co-founder of Artfarm Productions has animated many iconic films, including the Oscar-winning "Finding Nemo" and "The Incredibles". Music by Daytime Emmy-nominee Jake Monaco. Production design by Tia Wallace Kratter, cinematography by Mahyar Abousaeedi and Danielle Feinberg. Producers: Rebecca Banks, Pete Barma, Jake Kaplan.
James Stewart – Chateau Laurier – Season 2
James Stewart (Canada), Chateau Laurier -Season 2, Web Series – a deliciously binge-worthy web series set in Ottawa's historic grand hotel Chateau Laurier full of romance, murder, opportunities, betrayal and revenge. Chateau Laurier offers a wry slice-of-life in the 1900's as characters struggle to control the hotel from the wicked Cajun-creole boss. Uniquely Canadian, Chateau Laurier is told with a flair for the dramatic, with diverse, distinct, entertaining characters and a dose of humor. Stars: Kate Ross Leckie (Alias Grace), Luke Humphrey (The Manhattan Project),Fiona Reid (My Big Fat Greek Wedding), Kent Staines (M.V.P.), Fraser Elsdon (The Last Man), Brittany Raymond (Dare Me), Tymika Tafari (The Marijuana Conspiracy), Emmanuel Kabongo (Star Trek: Discovery).
Jody Xiong – The Bloom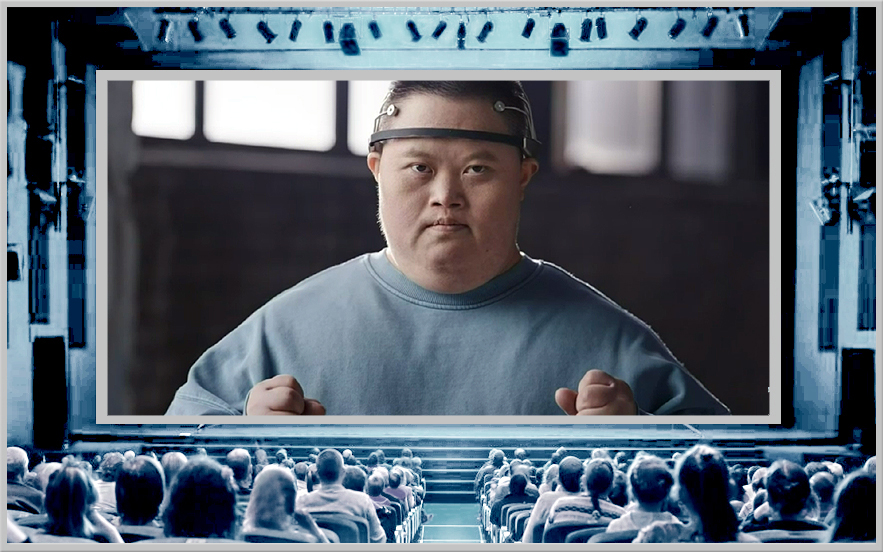 Jody Xiong (China), The Bloom, Disability Issues – Visionary creative director Xiong (Director at Beijing 2022 Winter Olympics Opening Ceremony) brings a dramatically poignant film combining cutting edge technology with a spirit lifting experience and the joy of art. Bringing together a diverse group of differently abled people – it shows that people with disabilities are not defined by their health conditions or impairments. Combining the technology of brain wave control – it allowed the participants to detonate paint filled balloons using only their minds and ultimately create an 8-meter piece of original art (for the Beijing Paralympics.) Xiong and a talented team captured every moment and created a pitch-perfect film, technically exceptional, with gorgeous cinematography (Arden Tse), tight editing and carried by a moving soundtrack. Touching and impactful in every way.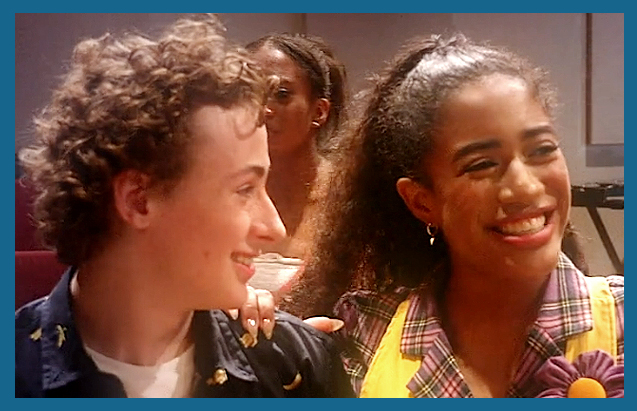 Allen Robertson and Damon Brown, Impact Arts Inc. (USA), How to Musical Theater, Children / Family Programming – Deft direction from Emmy-Award winning duo Robertson and Brown, tells the story of teenager Marvin, and finding his purpose though a spirited, colorful group of musical theater artists. Thoroughly entertaining, witty, tightly edited with enlivening performances and beautiful cinematography. Impact Arts.
Shira-Lee Shalit (USA), The Oh Gees, Film Short – An inventive grandma convinces her bestie and her ancient boyfriend to help in a risky caper to aid her granddaughter. Creative, funny with a talented cast. Didi Conn (Grease), Kathryn Kates (Orange is the New Black), Lizan Mitchell (Unbreakable Kimmy Schmidt) and Tony Nominees K.Todd Freeman (Buffy the Vampire Slayer) and Austin Pendleton (My Cousin Vinny).
Elliot V. Kotek (USA), More Than, Public Service Programming – International Emmy Nominee Kotek brings his considerable humanitarian experience to this deeply moving and beautifully crafted PSA about STEM education and robotics. FIRST® wants every kid to recognize their worth and the power STEM education has in inspiring the innovative spirit and self-esteem our kids need to tackle the world's greatest challenges.
Simone Vrech (Italy), The Longobard Warrior, Doc Short – An innovative docufilm about the Longobard warrior in 6th century Italy. With modern experts, gorgeous reenactments and first-person narrative (Paolo Massaria) – this tightly edited doc delivers fascinating insights. Lush cinematography (Alessandro Galliera), beautiful production design (Matteo Grudina & Sandra Lopez Cabrera), detailed authentic costumes.
World Surf League WSL (Global), Transformed, Web Series – Beautifully crafted, deeply inspiring stories of how surfing can change lives and cultures hosted by  World Champion Shaun Tomson. Born without legs and with one arm in a poor part of Colombia, Freddy Marimon changed his life by learning to surf. Frank Guerra and Yaya Guerrero's search for freedom in Cuba, and Afridun Amu brought surfing to Afghanistan.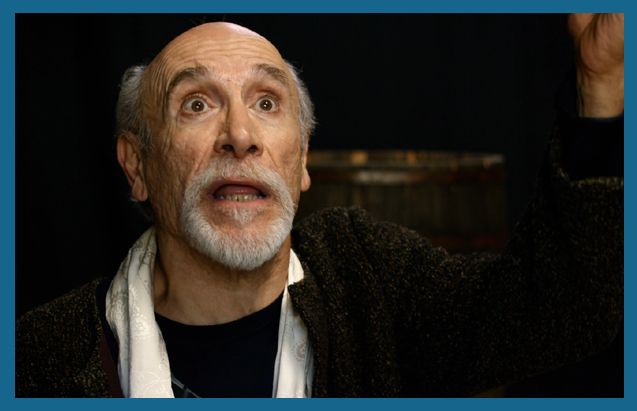 Andy Wolk (USA), Rough Magic: Exit Shakespeare, Film Short – Stuck creatively, spurned by his own theater company, Shakespeare is at a crisis in his art and life. The film takes place on a single dark night of his soul where Shakespeare is torn by guilt. Deft direction by DGA Award nominee Wolk, exceptional writing and a brilliant, captivating performance by Tony Amendola (Stargate SG-1, Once Upon a Time).
Max Karpylev (USA), The Muse, Experimental – An engrossing short about complicated relations between a father and son, a sense of fear as an enemy of creativity and the battle between happy illusionary worlds and harsh realities. A talented cast delivers strong performances. Stars: Vladimir Kurtseba, Ekaterina Makarova, Sergey Novikov, Vadim Tikhonenko.
Luca Massimiliano Pizzoleo (USA), In the Valley of the Moon, Film Short – An edgy short follows a hit-man for the Italian mob in 1977 from Philly to California. He poses as a potential buyer at an open house to confront the realtor with a sinister connection to his past. Raz Fritz (Gold), Ryan Emilio Molina (Babylon), Marco Giuliano (Baywatch), Landon Moss (Hard Times), Ashley Murray (Sole).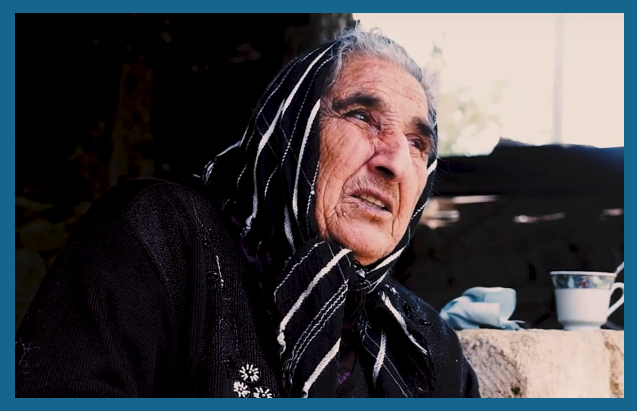 Mariam Avetisyan (Armenia), The Desire to Live, Web Series – a stark portrayal of life in Artsakh in the aftermath of the 2020 war on the Indigenous population living there and how their livelihood has been affected and threatened- living in a world of uncertainty with very little resolve in the horizon. Raw and moving interviews carried by beautiful cinematography (Tigran Gasparyan).
David Du (USA), Life of a Mayfly, Animation / 17 and younger – A animation with nuances and craft beyond the talented filmmaker's young years. A mayfly is an insect that only lives for one day. This film revolves around a curious little mayfly and his adventure through life. It's a deep take on the meaning of life and finding purpose, told in a sweet and simple story to connect emotionally with audiences.

Adriana Davis and Carole Basri (USA), Saving the Iraqi Jewish Archives: A Journey of Identity, Jewish, Contemporary Issues / Awareness Raising
Afzal Khan (Nepal), Survival- living through covid, Experimental
Ali Keyvan (Iran), THE WINNER, Children / Family Programming
Andy Wolk (USA), Rough Magic: Exit Shakespeare, Actor: Leading (Tony Amendola as William Shakespeare)
Aurelie Wijnants (Belgium), Just Married, Women Filmmakers
Blake Vaz (USA), L.U.N.A., Editing
Bryan Michael Block (USA), EnVeive, Concept
Caitlin Scherer (USA), Wicked Image, Ensemble Cast, Script / Writer
Christine E. Whitten (USA), Ukraine, Ukraine (Half The World Away), Music Video
Dean Shortland (USA), Compassionate Caren in the Big, Bad World, Webisode
Doha Debates (USA), Music for Good, Liberation / Social Justice / Protest, Use of Film / Video for Social Change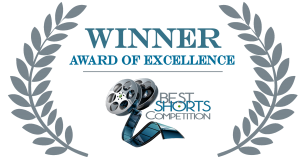 Edward C. Bartel II (USA), Unbelievable! The Art Williams Story, Documentary Short, African American
Haowei Sun (China), Coming Home, Film Short (Student)
James Stewart (Canada), Chateau Laurier, Season 2, Actor: Supporting (Emmanuel Kabongo as Gabriel Sabot), Actress: Supporting (Fiona Reid as Esme Bracebridge), Actress: Leading (Tymika Tafari as Briar Heytes), Actor: Supporting (Kent Staines as Mr. Waverly)
Jichen Li (China), FLAVORED, Film Short (Student), Young Filmmaker – 17 and younger
Joe Chilcott (USA), Argyle Christmas, Web Tube Length Video
Jonathon Kimble (USA), Metamorphosis, Direction, Film Short
Josh Deal (USA), Adjustment of Status, Actress: Leading (Carla Brandberg as Officer Johnson), Actor: Supporting (Carson Alexander as Jeffrey Webb)
Karoly Palfai (Hungary), BOUND LEGS, Film Short, Actress: Leading (Melinda Pitz as Mother)
Katie Goodman (USA), The Karens, Direction, Film Short, Script / Writer
Kevin Holik (USA), Televoir, Original Score (Composed by Kevin Holik)
Luca Massimiliano Pizzoleo (USA), In the Valley of the Moon, Actor: Leading (Raz Fritz as Thomas), Editing (Luca Pizzoleo), Ensemble Cast (Raz Fritz, Ryan Emilio Molina, Landon Moss, Marco Giuliano and Ashley Murr), Script / Writer (Luca Pizzoleo), Direction, Movie Trailer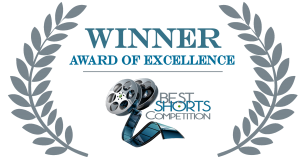 Luoxi Liu (USA), Back to Apirol, Asian (Student)
Margarita Faneitte (Spain), VIRIUM, LGBTQ+
Mariam Avetisyan (Armenia), The Desire To Live, Contemporary Issues / Awareness Raising
Max Karpylev (USA), The Muse, Direction, Editing, Script / Writer
Patricia Bury Salier (USA), Artist Unknown, Documentary Short, Jewish
Patrick O'Shea (Ireland), Standards, Film Short
Paul Cartwright (USA), Carrie's Conversation, Actor: Supporting (Paul Cartwright as Father), Direction
Phil Gioja (USA), Driven to Help, Disability Issues
Rich Underwood (USA), The Sharp Experience – COVID, Television – Program Series
Robert Patriarca (USA), Life's Better Protected, Animation
Robin Shepherd and Mattie Scariot (USA), Sue's Story, Documentary Short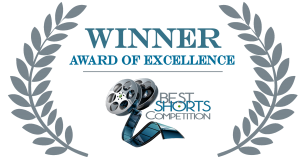 Sean Kostur (USA), Simon Sterling, Web / Internet Programming
Sean-Wen Yang (Taiwan), The Islands Of  The Swaying Grain, Kinmen, Film Short
Shian Denovan (United Kingdom), Knock Knock, Women Filmmakers, Sound: Overall Impact
Shira-Lee Shalit (USA), The Oh Gees, Direction
Simone Vrech (Italy), The Longobard Warrior, History / Biographical
Tanja Blume (Poland), NADIA, Film Short
Tien Yuan (Taiwan), May The Pawn Reaches The End, Film Short (Student)
Tyson R. Hunsaker (USA), Queen to H4, Editing
Veronica Nichols (USA), Perspectives, African American, Film Short, Women Filmmakers
Xinyu Guo (China), Original Wish, Film Short (Student)
CLICK BELOW FOR AWARD OF MERIT WINNERS


CLICK BELOW FOR AWARD OF RECOGNITION WINNERS