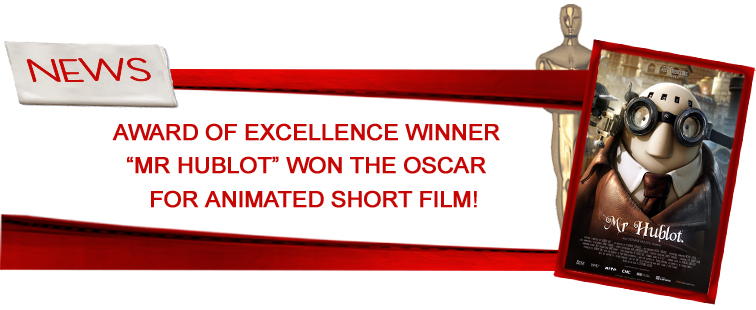 Doug Roland – Feeling Through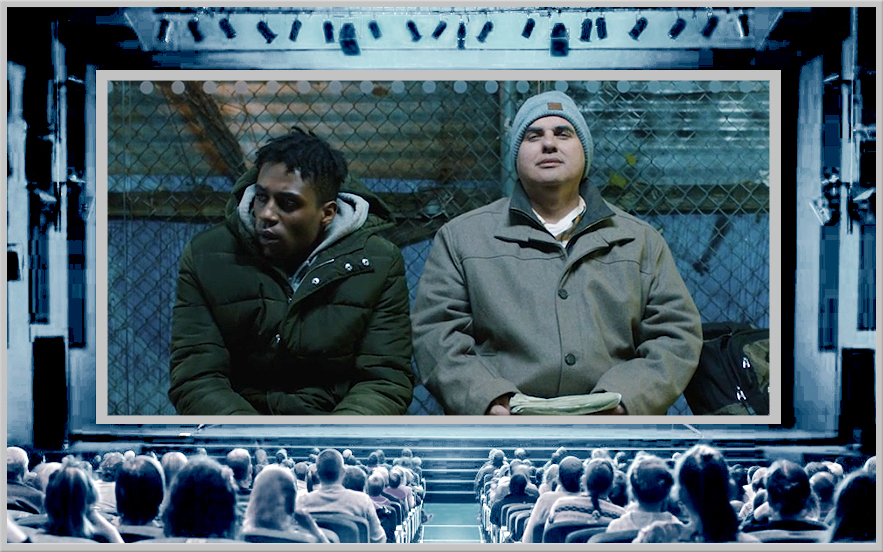 Doug Roland (USA), Feeling Through, Film Short – An Oscar-Nominated short film that is exceptionally crafted and engrossing in every way. Roland's deft direction brings to life a poignant coming of age story about compassion, connection and choices. The first film to star a DeafBlind actor, the story follows Tereek, a teen wandering the streets of New York, desperate for a place to crash when he encounters Artie, a DeafBlind man in need of help getting home. From an awkward meeting between strangers emerges an intimate bond and a journey that forever changes Tereek. An examination of marginalized people and the act of coming together to help one another – through communication, reciprocity and sharing our ever-palpable essence with others. Steven Prescod (An Imperfect Murder) delivers a brilliant and authentic performance exploring the nuances of a character learning to define himself by his choices. DeafBlind actor Robert Tarango – is instinctively engaging whose natural warmth and charisma shine brightly through his character. Stunning cinematography (Eugene Koh) and lighting, tight editing and a touching score (Daniel Ryan). From Executive producer Oscar-Winner Marlee Matlin in partnership with Helen Keller National Center.

Richard Andrews and Tom Andrews (United Kingdom), Strawberry Fields Forever, Film Short – Oscar-nominee, Golden Globe and BAFTA winner Brenda Blethyn anchors this tragic story of "Bullycide" and 11-year old boy who took his own life to escape his torment from bullying. Based on a true story – it highlights the devastating consequences of bullying. Stars Tom Hatton, Natalie Davies, George Robinson.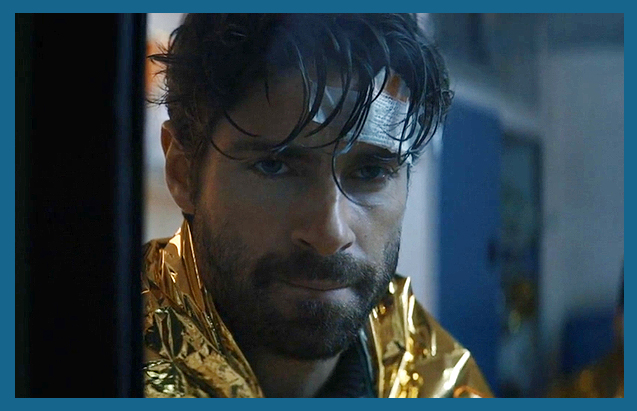 Jessy Langlois (France), Deus Ex Machina, Film Short – A young man finds his long-lost biological father and realizes that he never really ran away as he was told. What he discovers is his father suffers from Prosopagnosia, an inability to recognize faces. The events of one fateful night will redefine how they see the world forever.  Outstanding performances by Tom Leeb (Plan B) and Christian  Charmetant (Plus belle la vie).
Abhay Thakur (India), Enigma – The Fallen Angel, Film Short – A seemingly perfect yet flawed woman's appointment with a renowned psychiatrist…it turns out she has more than usual to share. With talented direction and cast – "Enigma" provides an uncommon take on the dark instincts in all of us. Ruchita Jadhav (Love Lagna Locha), Yatin Karyekar (Veera), Ananya Sengupta (Love Crisis) and Ranjeet Jog (Shri Lakshmi Narayan).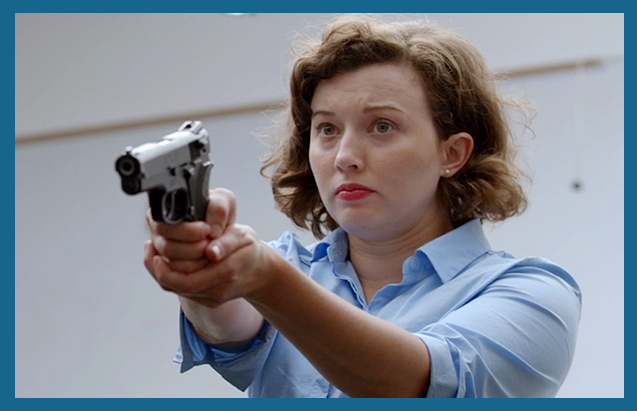 Stephanie West (USA), Revenge, Inc, Film Short – Emmy-nominee West delivers a provocative short – about an agency in the not-too-distant future – that administers revenge to perpetrators from vindictive victims. Suddenly a woman who's made a life out of revenge must deal with her personal consequences from a curious client. Stars Dianna Craig (Finding St. Isabel) and Dana Kellar. Produced by Eleven One Productions.
Jacky Song (USA), Incognito, Film Short (Student) – Student Academy Award nominee Song's short about a woman who claims to have teleported from the past. Her  mysterious story unfolds amidst a cold mental asylum. Beautiful cinematography and a moving score. Compelling performances by Jodi Bianca Wise (The Unicorn), Autumn Harrison (Boiling Pot), Greg Kriek, (The Other Side) and Tom Wade (Scar).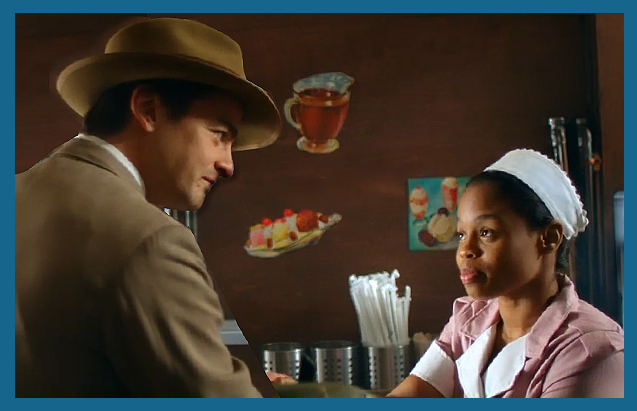 Dana Offenbach (USA), 6:18 to Omaha, Film Short – A diner in 1959 Omaha sets the scene for an encounter between a traveling salesman, a mercurial housewife and a studious teenager that changes their perspectives forever. Deft direction and talented cast – SAG-winner Vincent Piazza (Boardwalk Empire), Andrea-Rachel Parker (The Deuce) and an achingly authentic performance by Hilarie Burton (Lethal Weapon).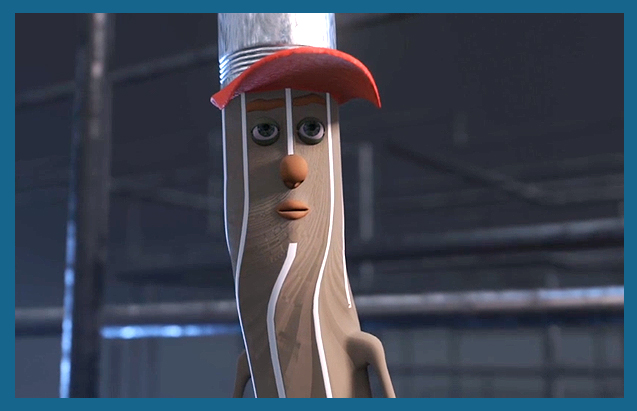 Artur Muharremi (France), Exit, Animation – With appealing animation, an engaging character and abundant metaphors for life – Exit follows a Pencil inside a factory. The pencil gains consciousness and looks everywhere to find the exit to his freedom…but as he roams the factory and discovers the terrible truths of it's functioning and intentions – he soon realizes that there has actually never been an exit.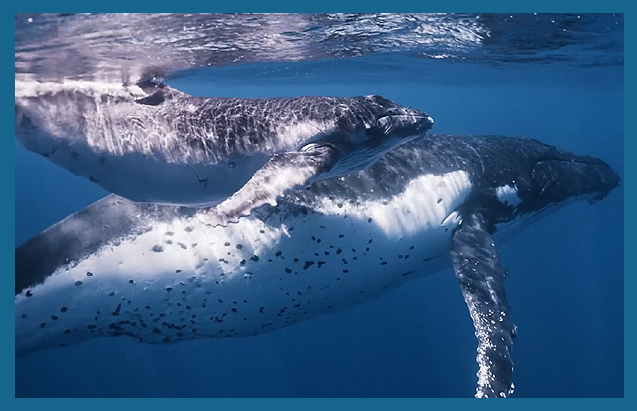 Jess Irish (USA), This Mortal Plastik, Nature / Environment / Wildlife – A creative and confronting dive into the world of single-use plastic and its environmental devastation. This experimental doc weaves together art, history, science and the everyday. Playfully crafted with hand-drawn illustrations and poetic interludes mixed with live footage, this evocative piece will change how viewers see this ordinary "thing" called plastic.
Mauraya Sharma (India), Seeped, Young Filmmaker – 17 and younger – With a nuanced maturity beyond his years – Sharma delivers a short about contemplation and correlation through visual metaphors. A paper-making artist tussles with her past and the exploration of sexuality, pain and relations. Stars: Pooja Shyam Prabhat, Saloni Thakral, Pooja Verma.
Courtney LeBlanc, Saige Guevara (USA), Forget Me Not, Animation – In an attempt to preserve her legacy, a 1930's cartoon classic goes head-to-head with her rebooted shiny, 3D computer modeled counterpart. One way or another, she's determined to stay in the spotlight. A delightful blend of old and new – with a clever premise, engaging characters and delightful music. University of Central Florida.

Abhay Thakur (India), ENIGMA – The Fallen Angel, Asian, Direction
Andy Maycock (USA), THE BEST MAN'S PRIVILEGE, Movie Trailer
Anthony Anderson and Martha Byrne (USA), ANACOSTIA, Web Series
Arpan Dasgupta (USA), Cupmania, Web Tube Length Video
Asger Krøjer Kallesøe (Denmark), Restless, Actress: Leading (Sarah Boberg as Tinna), Film Short
Daniil Deych (USA), Untitled, Film Short
Doug LeBow (USA), Defense Contract, Actor: Leading (Matt Roszak as Sergeant David Reynolds), Actor: Supporting (Adam LeBow as Wes Erlichman), Film Short, Liberation / Social Justice / Protest
Guilherme Pedra (Brazil), I am Love, Film Short (Student), LGBT (Student)
Heidi Jo (USA), Loves Me Not, Animation
Im Yoon-gi (Korea), barbershop, Film Short
Kameron Gates (USA), Hold Your Breath, Film Short
Ken Yoffe, Ellen Weisberg and John Vo (USA), Justin and the Werloobee, Children / Family Programming, Special Purpose Productions, Animation
Kessiah Arthur (United Kingdom), Stop Motion: The Making Of, Animation (Student), Creativity / Originality (Student)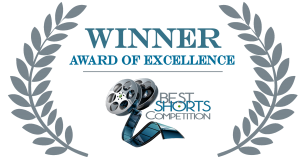 Lisa Ranran Hu (USA), Scarlet, Asian (Student)
Manasi Patel (USA), Taken for Granted, Women Filmmakers, Film Short
Martin Sofiedal (USA), The Wrong Guy, Film Short, Actor: Leading (Steven Gridley)
Mauraya Sharma (India), Seeped, Cinematography (Student)
Michael Joseph McDonald and Joe Bluhm (Canada), FreeBird, Animation, Disability Issues, Music Video
Michaela Calabrese (USA), Periculum, LGBT (Student)
Moe Taylor and Kathryn E F Taylor (USA), As Organism, Documentary Short
Nahyun Beak and Dahyun Beak (USA), Stereotype, Animation
Paul Sestakov (USA), Waiting for Deading, Film Short
Rahel Grunder (USA), I Wanna Be Single With You, Webisode, Pilot Program / Series
Ram Kamal Mukherjee (India), Rickshawala, Film Short
Rick Clifton (USA), BINDER, LGBT
Riker Lynch (USA), Aliens on Halloween, Film Short
Ryan Vachon (USA), Cloven – Path of the Caribou, Nature / Environment / Wildlife
Ryan Cannon (USA), Are You Okay?, Animation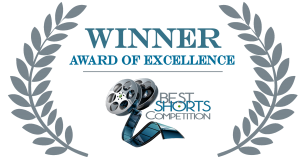 Sadie Duarte (Spain), Las Luces del Amanecer (The Lights of Dawn), Experimental, Original Score (Daniel Angelus)
Sean Hagwell and Tammy Hyler (USA), WAY BACK IN THE WOODS, Film Short, Webisode, Web Series
Sherry Romito (USA), One Oar In, Women Filmmakers
Stanislav Matveev (Austria), The Last Step, Animation, Special Effects: Animation
Stéphan Sirois (Canada), The Night I Met the Old Man on a Bike, Film Short
Takayuki Kayano and Masumi Aikawa, αPRODUCE Co.,Ltd (Japan), %percentage, Film Short
Tyson W. Birmann (USA), Open House, Film Short
Vladislav Kozlov (USA), Revelation, Film Short
Wendi Jonassen (USA), The Art of Bombing Hills in San Francisco, Documentary Short
Woody Woodhall (USA), Contact High, Television – Pilot Program, Sound Editing / Sound Mixing
Yuxin Zhao (USA), Coming Back, Animation (Student)
Zach Jankovic (USA), James Surls: This Place Everywhere, Documentary Short, Jewish, Special Purpose Productions
CLICK BELOW FOR AWARD OF MERIT WINNERS


CLICK BELOW FOR AWARD OF RECOGNITION WINNERS