Derek Ambrosi & Gavin Polone – Kangaroos Are Not Shoes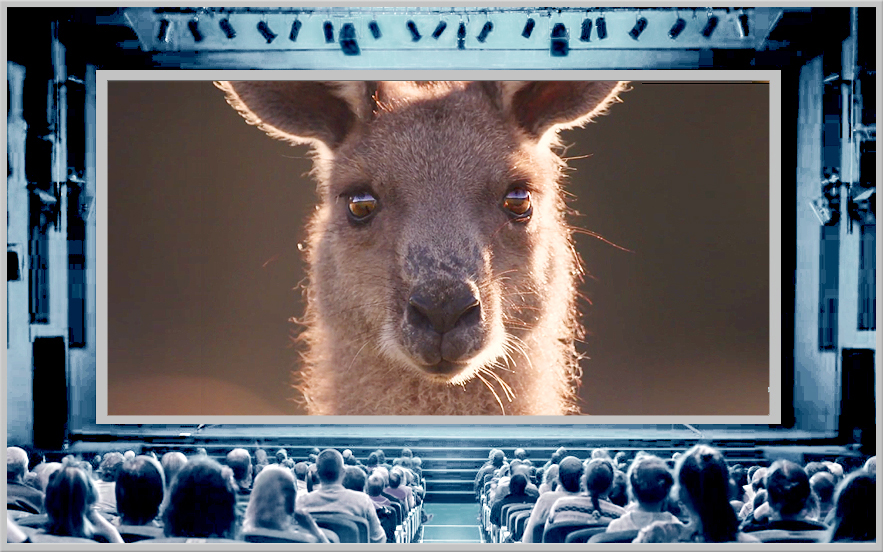 Derek Ambrosi & Gavin Polone (USA), Kangaroos are Not Shoes, Doc Short – Eight-time Emmy-winner Ambrosi and Nine-time Emmy-nominee Polone (Gilmore Girls, Panic Room) join forces to create an innovative and potent short film created to expose the hidden cruelty behind soccer shoes made with kangaroo leather. Cinematic filming, creatively tight editing and a pitch-perfect soundtrack showcase the best of short-form filmmaking in this deeply impactful piece. Using reverse sequencing, the film starts with a soccer player kicking a goal and ends with a kangaroo about to be killed in the Outback, tracing the distinct, connecting steps in between. The filmmakers brilliant pacing lay bare an industry that is the largest land-based commercial wildlife slaughter – killing over 2 million kangaroos and their joeys each year. In partnership with The Center for a Humane Economy (CHE) it calls for global shoe-makers to end this barbaric practice.
Indrani Pal-Chaudhuri – The Great Artist

Indrani Pal-Chaudhuri (USA), The Great Artist, Film Short – A gifted artist finds himself in a broken balance between creating world class art and the all too silent struggle of self- care as his life begins to unravel because of his Dissociative Identity Disorder. A glimpse into the devastating world of mental illness and its associated traumas. Gorgeous lighting, lush intentional cinematography, eloquent scripting, expressive soundtrack and exceptional performances drive this impactful and insightful film. An inspired performance by Matthew Postlethwaite (Netflix/BBC, Peaky Blinders) leads this talented cast including Emmy-nominated Rain Valdez (Razor Tongue), Marimar Vega (La Boda de Valentina), Benjamin Patterson (Greenleaf). Cinematography by Ray Wongchinda (DOP) and award-winning title tract BRAVE, by Pia Toscano.
Sander Ligthart – Sharp (Scherp)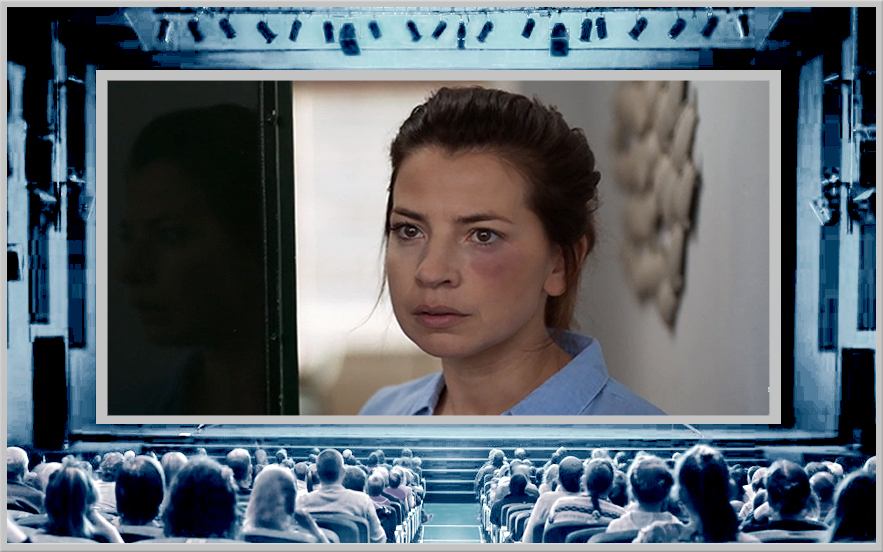 Sander Ligthart (Netherlands), Sharp (Scherp), Liberation / Social Justice – An exceptionally creative and poignant idea behind this film is highlighting the devastating effects of domestic violence by combining live action short film and documentary style interviews between the actors and the real people who lived this story. The result is a deeper understanding of this complex issue demonstrated through deft direction and exceptional performances. Stars: International Emmy-winner Maarten Heijmans (Penoza, Ramses), Nyncke Beekhuyzen (Süskind, Floris), International Emmy-nominee Robert de Hoog (Nova Zembla, Skin), Peter Blok (Penoza, Volgens Robert), Loek Peters (Penoza, Toren C), Viggo Neijs (Kruimeltje).

Kevin Hackenberg (USA), My Million Dollar Mom, Film Short – Emmy-nominated Peter Postiglione and Susan Moses deliver convincing performances in this heart-breaking and heart-warming story. When an aging mom's health starts failing from Alzheimer's, her son must decide between his last chance to realize his dream to become a Congressman and his desire to honor his mother's wishes to remain in her home.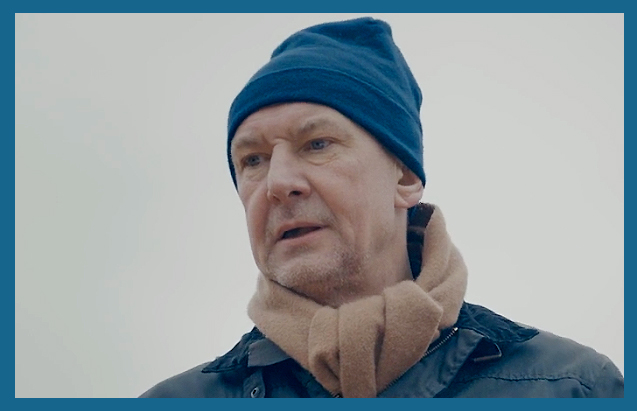 Tim Price (United Kingdom), Through the Dunes, Film Short – Prolific TV writer / director Price delivers an emotional and touching short about a family tradition and the self-discovery of each family member after the death of Grandfather Tony. Compelling performances by BAFTA-nominee Ian Hart (Boardwalk Empire, Harry Potter), David Williams (Coronation Street), and Bo Bragason (Three Girls).
Stephani Gordon (USA), Vala North, Native Peoples – Telly-winner Gordon (National Geographic, NSF, United Nations) delivers a thoughtful, beautifully shot and inspirational doc illustrating the wisdom of  indigenous practices to solve today's climate problems. Through the Vala practice of Papua New Guinea and the ingenuity of their native communities it delivers a message of hope to overcome the existing crisis. Open Boat Films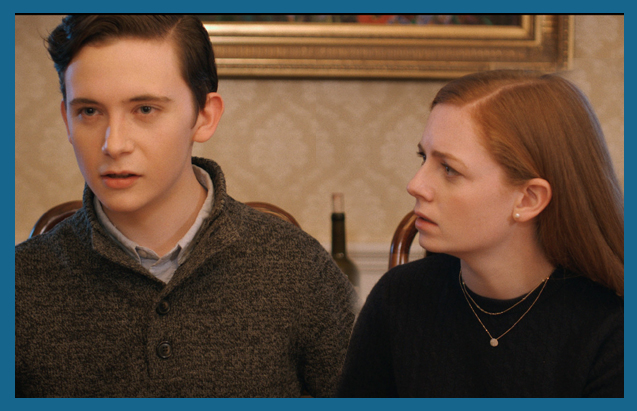 Jonathan Bucari (USA), The Elephant in the Room, Film Short – The drama of a young couple questioning their relationship after a though political fight with his future in-laws on Thanksgiving. Insightful scripting, searing commentary and passionate performances. Seamus Davey-Fitzpatrick (Moonrise Kingdom), Clare Foley (Gotham), Tim Bohn (Law & Order), Amy A. Simmons (Violet Tendencies).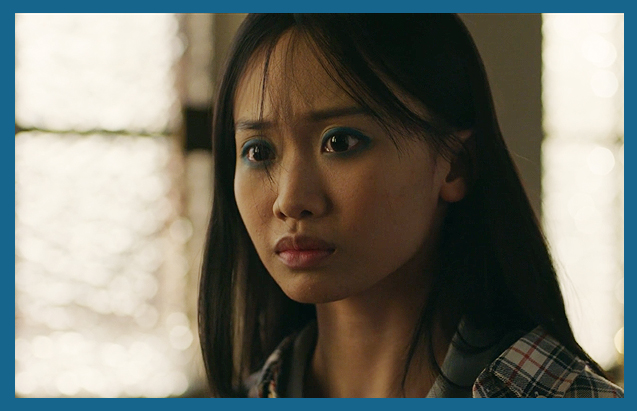 Olivia Hang Zhou (USA), Apart Together, Film Short – DGA Student Award winner Zhou delivers a poignant story of a Chinese teen and her mother traveling to LA to find her long-lost sister given up for adoption. Explorations of isolation, longing for a mother's love and realizations of what is most important. Authentic performances by Shavvon (Siyun) Lin (Truth or Dare), Leann Lei (Little America) and Michele Panu (Modern Family).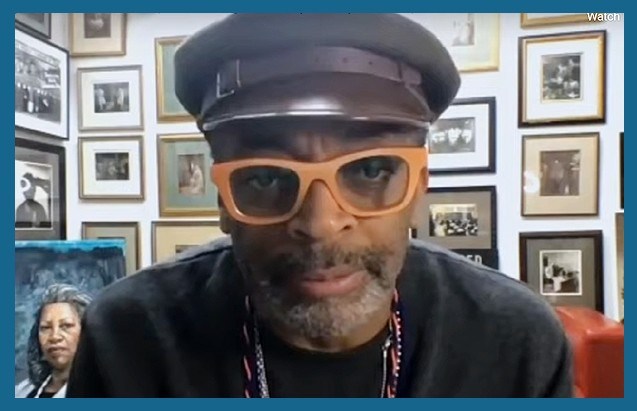 Alex Flagg (USA), SPARK: A Systemic Racism Story, Doc Short – explores the root causes of systemic racism and proposes remedies in public safety, criminal justice, and social norms. A robust collection of historical realities that lead to unconscious bias and the current crisis in racial justice. Narration by SAG-nominee Bruce Greenwood (Mad Men, Star Trek), Gegax Family Foundation.
Marek Kłosowicz (Poland), Chhaupadi, Doc Short, A humane and insightful look at the cruel practice of Chhaupadi in Nepal which considers menstruation to be unclean and forces women and girls to sleep in dangerous, cold and unclean sheds during their cycles. Deft direction from veteran TVN director Kłosowicz features compassionate host Dominika Kulczyk, global philanthropist and champion of righting humanity's injustices.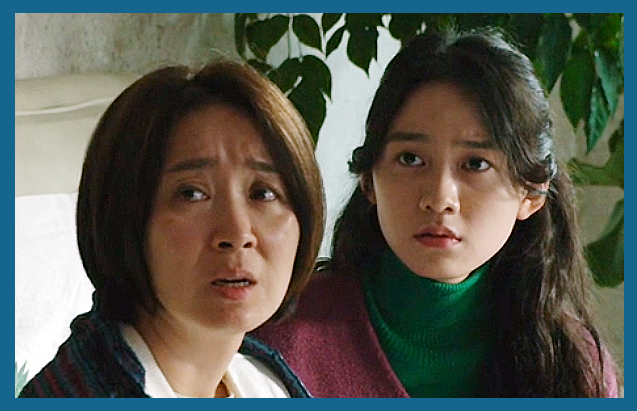 Jae-Hyun Park (Korea), Me,ssiah, Film Short – A famous environmental activist uses the new virus to reduce the human race under the revelation of the natural god. A poignant film that artfully mixes the current realities with the mysterious possibilities of the future and the human emotions that drive it. Stars: Yoo-Sun Yun, Chul-Min Lee, Soo-Yeon Shin.
Li-wei Chiu (Taiwan), Pigsy Express, TV Series – A clever and entertaining animated series about a lazy love-struck pig, his demanding mother and an overworked robot with six arms. Awash with colorful characters and compelling futuristic sets – this animated romp delivers entertainment for children and adults alike. From Studio2 Animation Lab (Weather Boy, Barkley the Cat).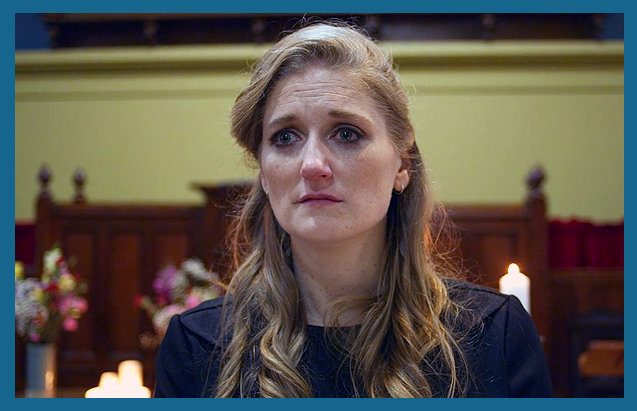 Paul Rochford (Australia), The Funeral, Film Short – A single shot film that skillfully navigates story and film set as it follows a young couple attending their 4 year old daughter's funeral. Only to discover that, everything is not as it appears to be. Excellent execution by cast and crew. Stars Sarah Hallam (Wentworth), Chris Farrell (Neighbours) and Sabbath Alessia.

Alan Lefebvre (USA), Wheels – The Story of Kenn Madruga Racing, Disability Issues
Alex Merkin (USA), Hush, Women Filmmakers, LGBT
Andrés Hernández Covarrubias (Mexico), Gratification, Children / Family Programming
Ann Isaac (Egypt), Telepathy, Experimental, Women Filmmakers
Ariel Goldenberg (Turkey), Leaving for Holiday, Nature / Environment / Wildlife
Austin Foxx (USA), Mom, Young Filmmaker – 17 and younger, Film Short (Student)
Daniel Flores (USA), A Different Kind of Caramel, Film Short
Darlene Sellers (USA), de la madre, Ensemble Cast, Film Short
David Ash (USA), Incompleteness, Web Series
Doctor Simpo (United Kingdom), Derek the Sheep – The Grass is Always Greener, Children / Family Programming
Dr Shahid Kamal (United Kingdom), Matty Boy, Film Short
Fernando Cum (USA), Driving La Carrera: Rally Brothers, Documentary Short
Graeme Finlayson (USA), Reason, Film Short, Ensemble Cast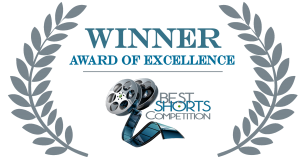 Gregory JM Kasunich (USA), How To End A Conversation, Film Short
Hana Wagner (Austria), STAY SANE, Actor: Leading (Student) Anton Kettunen as Tomi Salonen), Actor: Supporting (Student) (Antoine Williams as Paul), Women Filmmakers (Student), Film Short (Student)
Indrani Pal-Chaudhuri (USA), The Great Artist, Actor: Leading (Matthew Postlethwaite as The Great Artist), Dramatic Impact, Viewer Impact: Content / Message Delivery
Jaswant Dev Shrestha (USA), Festival Of Gai Jatra, Television – Program Series, Cinematography (Bikram Shrestha), Editing (Jaswant Dev Shrestha)
Jessica Gould (USA), Babylon: Ghetto, Renaissance, and Modern Oblivion, Narration / Voice-Over Talent (Ezra Knight)
Johnny Schumann (United Kingdom), Da Humbug, Animation
Jonathan Bucari (USA), The Elephant in the Room, Actor: Leading (Seamus Davey-Fitzpatrck as Liam)
Jordan Hidalgo (USA), Superstar, Liberation / Social Justice / Protest
Josh Baxter and Clayton Bowman (USA), Hit on Me, Actor: Leading (Clayton Bowman as Ben), Actress: Leading (Corinna Jones as Joy)
Lou Carvell and Johannes Kroemer (USA), When Cars Were Art, Documentary Short
Martin Rieger (Germany), Colourful and creative Leipzig in 3D Audio, Tourism / Travel, Sound: Overall Impact
Martina Amoretti (United Kingdom), Weighing, LGBT (Student)
Matthew Fridg (USA), Saving Amelia, Children / Family Programming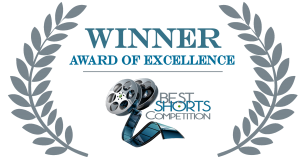 Mike King (United Kingdom), Time Matters, Documentary Short
Noah Benjamin Miller (USA), LAPSE, Actor: Leading (Student) (Noah Benjamin Miller as Jonah Taylor)
Olivia Hang Zhou (USA), Apart, Together, Actress: Leading (Shavvon (Siyun) Lin as Yiru)
Paul Schwartz (USA), A NEW YORK STORY, Film Short
Peter Efthymiou (United Kingdom), Odd Man Out, Actor: Leading (Peter Tate as Solo)
Rich Underwood (USA), Code Ice, Documentary Short
Ryan Curtis (USA), Fathers and Sons, Film Short, Actor: Leading (Michael Broderick as Tom)
Sander Ligthart (Netherlands), SHARP, Use of Film / Video for Social Change
Sandra Ramos Lorenzo (USA), To Cover the Sun with a Finger (Series: Trumpito a tribute to Thomas Nast), Liberation / Social Justice / Protest
Sissi Yuchen Gao (USA), BLACK KEY, Film Short (Student)
Valeria Eremeeva (Finland), Social advertising "Мisbirth", Commercial / Infomercial
Vihang Walve (USA), The Last Reverie, Film Short
Yoo Lee (USA), A Poem by Alba, Animation (Student), Art Direction (Student)
CLICK BELOW FOR AWARD OF MERIT WINNERS


CLICK BELOW FOR AWARD OF RECOGNITION WINNERS