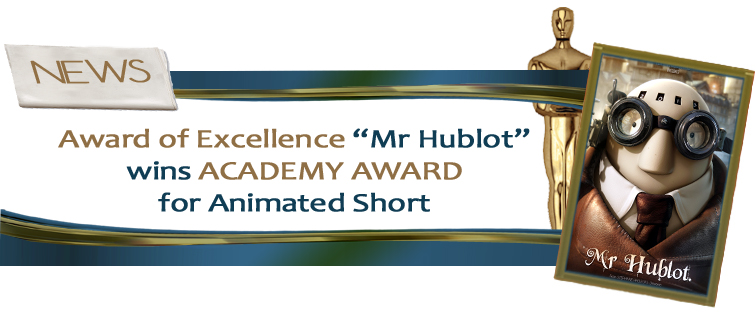 Aaron Sims – THE EYE: CALANTHEK

Aaron Sims (USA), THE EYE: CALANTHEK, Animation – The Best Shorts judges love to see exceptional work that pushes the edges of filmmaking – and industry VFX icon Sims does just that with his latest project. The logline of the film is: An intergalactic maintenance worker travels to a distant planet to fix a fallen drone, only to discover a hostile force that won't let her leave. Creative sets, a memorable monster and surprise ending deliver a film that is both entertaining and impressive. A visually captivating and compelling short that showcases the limits of new technology in the masterful hands of Sims (Stranger Things, The Planet of the Apes, Wonder Woman). Co-written and voiced by Vivian Yoon (The Stranded). The entire Best Shorts team salutes Sims and his team for advancing the frontiers of the latest technologies and paving the way for filmmakers and animators. Karen Dufilho – Producer (Monsters, Inc) Jill Gilbert – Producer.
Rashko Rakov – Interview in the Womb of the Whale
Rashko Rakov (Bulgaria), Interview in the Womb of the Whale, Film Short – A mind-bending, exceptionally crafted short film. While performing his routine duties in a psychiatric clinic, the experienced and rigid feldsher begins to empathize with the emotions of his patients. Before he realizes, the feldsher starts living in their reality and has to save his own common sense. Reality and delusion intersect in a film that pays homage to the ineffable qualities and the endless possibilities of their interpretations. A compelling concept, beautiful technical production, imaginative costumes and exceptional performances by a very talented cast. Stars: Ivan Burnev (Leydi Zi), Boyko Krastanov, Hristo Petkov, Irmena Chichikova, Katalin Stareishinska.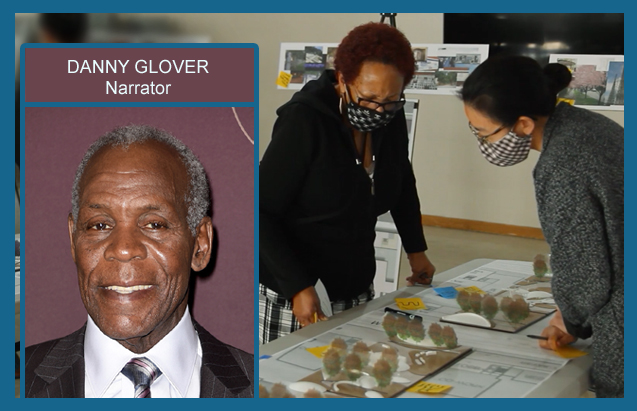 Michelle Flowers-Taylor (USA), Reimagining Freedom West, Special Purpose Production – With narration by Humanitarian Academy Award-winner Danny Glover – highlights the activism of elders fighting to protect their homes from the "gentrification" of a neighborhood at their expense. A moving look at this determined community and reimagining what dynamic, equity-minded urban housing development can be.
Pedro Blanco-Uribe (USA), Hamleyed, Film Short – A contemporary twist on Shakespeare's Hamlet in the context of current geopolitics. Hamleyed is in a deserted industrial building and in a broken mirror – he preps himself while his inner voice speaks of justice – leading to his own internal showdown. Deft direction, beautiful lighting and cinematography with an excellent performance by Wilderman García (Wild District, All for Love).
Vaibhav Madhukar Piwlatkar (India), MORE, Animation – With the logline "A True happiness is not a destination but it is a journey". Veteran animator Piwlatker's film delivers his belief that animation is not about moving images but it is about moving audience. A charming and captivating animation with a potent message for life. Enchanting little characters bring to life the questions of what is truly important in life and enjoying the moment.
John Suits (USA), Dystopian Folktales, Music Video – In a dystopian future, two marauders battle for survival. Sweeping, beautiful cinematography and expert sound design create the perfect setting for a dystopian future reality and the battles that must be fought against this harsh landscape and gut-wrenching personal realities. A compelling and ultimately gut-wrenching short with an important message for today.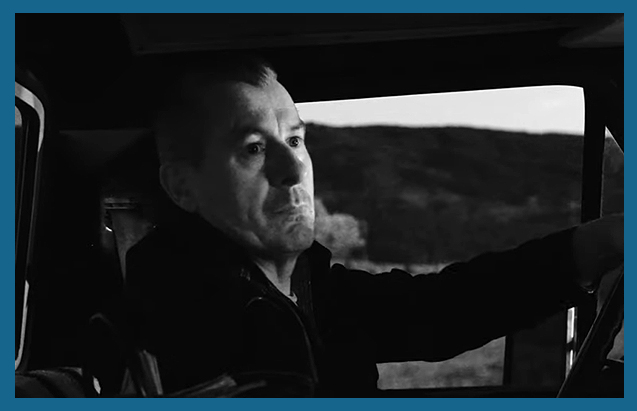 Paul Crowder (USA), Hopes and Dreams,  Music Video – Emmy-winner / Grammy nominee Crowder delivers a neo-noir film in four minutes. A hard-luck drifter takes a dangerous job delivering a bag of cash. Foundry Town Survivors appear as guardian angels to intervene in a double-cross that gives him a second chance at life. Exceptional editing and pacing lead this creative film. Stars Brendan Holmes and Samatha Richardson.
Daniel Kum Tim Yam (Singapore), The Soulmate, Music Video (Student) – A son who feels neglected by his emotionally withdrawn father realizes that all the while his father has been speaking words of love and encouragement through his Erhu music. A film that is both subtle and poignant with lovely cinematography, beautiful music and authentic performances. Stars:  Benjamin Josiah Tan, Liu Zhiyue.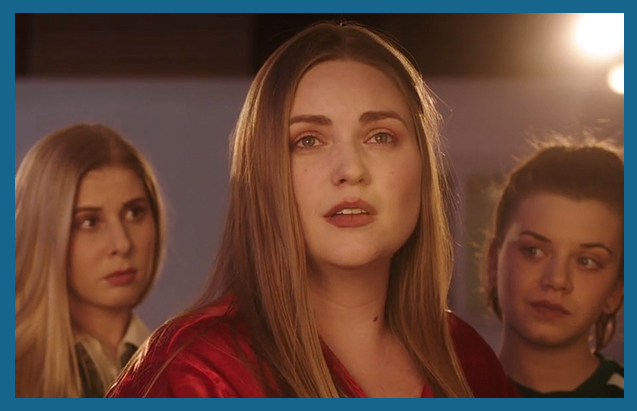 Gregory Earls (USA), Life Drawing, Special Purpose Productions – A plus-sized college student with low self-esteem, is bullied into posing naked for a drawing class. However, it's through the eyes of these strangers that she finally sees how beautiful she is. Deft direction by Earls (20th Century Studios / Disney) lends a sensitive portrayal of body image, bullies and beauty.  Stars Beccy Quinn.
Carol Freeman (Ireland), Coming Home, Commercial – A beautifully constructed paint-on-glass film tells of the white-tailed sea eagle returning to his home in Germany, once totally polluted and now a leader in green energy. 1000 painstakingly hand-painted frames took 3 months to paint. After each shot, the paint is wiped and the next frame painted. A stunning achievement. Beautiful score by Chris McLoughlin.
Gil Green and Hess Wesley (USA), Adonai, African American – Adonai depicts a man in abject misery suffering from accidentally shooting his own brother – and ready to take his own life. The appearance of a gorgeous and mysterious stranger begins to unravel his narrative, expand his mind, his world and ultimately his faith. Stars Hess Wesley (Burn Notice) and Jessica Ledon.
Bayou Bennett and Daniel Lir (USA), Time is Eternal,  Film Short – A writer examines what it means to be a woman. She conjures up Cleopatra and fierce feminine writer Mary Wollstonecraft. They materialize and recount their victories, defeats and loves, a metaphor for the qualities within every woman. Stunning lighting, lush cinematography and sets, beautiful elaborate costumes. Stars international model Berite Labelle.

Adrian Pasdar (USA), Queer Fish in God's Waiting Room, Film Short
Allison Carden Hanes (USA), Gorilla Trekking Film (Uganda), Documentary Short
Amy Roy (USA), The Lonely Store, Film Short, Women Filmmakers
Chuanfa Wan (China), Wine and Fox, Film Short
Daniel Kum Tim Yam (Singapore), The Soulmate, Asian (Student)
Danny Zanelotti (USA), We Got Your Six, Film Short, Disability Issues
David Heatley (USA), On Your Side, Animation
Derek Frey (USA), AWKWARD ENDEAVORS, Film Short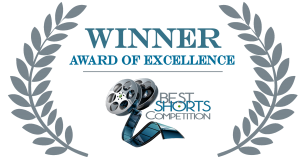 Fanny Texier (USA), Unattached, Documentary Short
Geertjan Lassche (Netherlands), CLEAN MOUNTAINS, Documentary Short
Gil Green and Hess Wesley (USA), Adonai, Christian
Jean-Paul Botelho (Canada), Finding Feodan, Film Short
Jerry Chambless and Nate Jacobs (USA), The Growing Garden, Children / Family Programming
Justin Eade and Keelan Walker (New Zealand), War Paint, Film Short
Karlijn Koel (Netherlands), Quarterlife Cruisers, Women Filmmakers, Direction
Larissa Maluf (Brazil), Milk Orphans – A story about forgotten mothers and children, Documentary Short, Contemporary Issues / Awareness Raising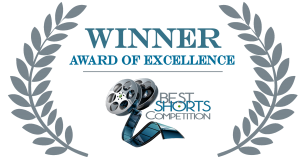 Manolo Campos (USA), Fragile, Film Short
Maria Juranic (USA), A Feast That Never Comes, Music Video
Megan McLain (USA), NOW HEAR THIS, Script / Writer
Michelle Flowers-Taylor (USA), Reimagining Freedom West, Narration / Voice-Over Talent (Danny Glover)
Pedro Blanco-Uribe (USA), Hamleyed, Latin / Hispanic
Simone Vrech (Italy), Langobardi – Alboino e Romans, Documentary Short, History / Biographical
Taylor Garrett (USA), Dungeons and Dragons: Play Your Way., Commercial / Infomercial (Student)
Timur Dubro (Russia), Duel, Film Short (Student), Dramatic Impact (Student)
Tommy Jackson (USA), The Devil's Whiskey, Film Short, Actor: Leading (Justin Mobley as Detective Jones)
Zhicheng Chang (USA), CLEAR WATER, Actor: Leading  (Student) (Francisco Martos as Samuel Williams)
CLICK BELOW FOR AWARD OF MERIT WINNERS


CLICK BELOW FOR AWARD OF RECOGNITION WINNERS