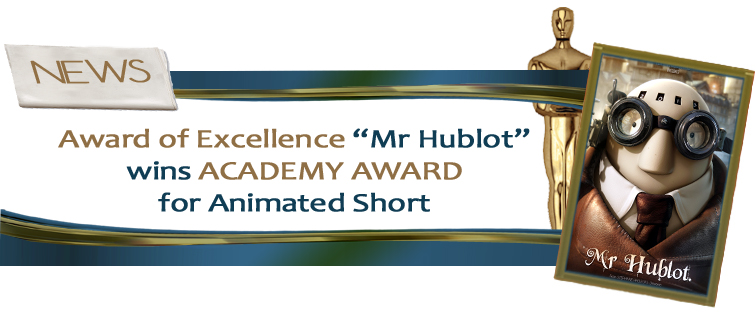 Julio Del Alamo – Brearth

Julio del Alamo (Spain), Brearth, Experimental – Filmmaker del Alamo marries creative, exceptional and provocative images with a chilling message relevant to our times. An emotionally moving and stunning visual odyssey of an evolutionary journey through a contaminated human dystopia – packed in plastic waste that suffocates. Each stage of life is uniquely represented with inventive characters displaying emotions of a world that is subtly choking them. Carried along with an emotive soundtrack and impactful sound design – it relays the message that the future is now, the earth is dying. The human being decomposes and recycles – until man's use of plastic ruins the natural cycles and kills those in its path. It takes great skill to focus a compelling, potent message in such a short period of time. An experimental animation with AI-generated visuals that will take your breath away.  Exceptional and Powerful.
Usman Mukhtar – Gulabo Rani
Usman Mukhtar (Pakistan), Gulabo Rani, Film Short – What if a superstition turned out to be true?  This well-woven story follows student Akhtar, as he is accepted into a prestigious university and due to an administrative fluke, finds himself housed in the dilapidated "Wing C" of the dorms – long rumored to be haunted and dangerous. Initially, not believing in the paranormal he is unbothered by the strange occurrences around him. Bullied and teased from his peers and increasing in psychological distress – he ultimately finds himself facing a horror he couldn't imagine. Relying on surprise, psychological twist and not violent gore – this horror film elevates the genre. An achingly authentic performance by star Usama Javed Haider with excellent supporting performances. Omer Abdullah Khan, Danial Afzal, Meiraj Ul Haq, Khushhal Khan Khattak and Natasha Humera Ejaz.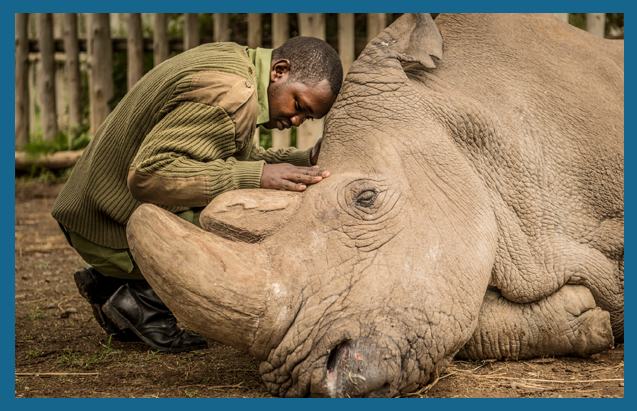 Ami Vitale (USA), Remembering Sudan: The Last Male Northern White Rhino, Doc Short – In Remembering Sudan, photographer and filmmaker Vitale documents the heartbreaking crisis facing the northern white rhinos and keepers like Zacharia Mutai who sacrifice so much to protect them. A gorgeously filmed and moving piece, potently embracing the deep emotions of those fighting to make a difference.
Beau Janzen (USA), Thread Circle, Educational / Instructional / Training – Emmy-winner Janzen brings his signature artist's sensibility of storytelling to brilliantly educate audiences. Deftly blending his visual effects expertise (Life of Pi, Batman vs Superman, Gotham) with a masterful teaching style he explores measurements and a model for unpacking complexity. Carried by exceptional visuals and a colorful sound design.
Pierre et David Callant (Belgium), Like a Mark, Film Short (Comme une Empreinte) – In a forest in the Ardennes, a grizzled old man protectively runs a wilderness lodge until one fateful day he meets a real estate agent who is drawn there for reasons he only later comes to know. Deft direction and compelling performances by Olivier Bonjour (In Bruges) and Michael Erpelding (Tribes of Europa).
Suzanne Nichols and Ron Noble (USA), The Life and Times of Schrodinger's Cat: A Quantum Tale of Love and Entanglement, Animation. Emmy-winner Noble (Rugrats, The Wild Thornberrys) and Nichols deliver a sensational depiction of Schrodinger's experiment in this adventure as the iconic Cat quests for his identity and creator. Wonderful animation, accessible dialog and brilliant blend of cartoon and quantum physics.
Mary-Jo Dionne and Jeff Macpherson (Canada), Never Broken, Film Short – In 1977 a young mom is broke and alone raising her 5-year-old daughter. She creates a world of make-believe to shield her from the pain of poverty and navigate a world of lack through a lens of abundance. Sweetly real performances. Stars Christine Chatelain (40 Days and 40 Nights), Paige Phung, Teryl Rothery (Virgin River), Mark Acheson (Elf).
Malin Erixon (Sweden), The Spyglass, Children / Family Programming – Erixon's unique style and skillful storytelling come together in this  memorable animation. Little Eden feels invisible by her busy and bickering parents. As an escape she seeks company in her imagination through a self-made spyglass of toilet paper rolls which turns out to be magical and full of fantastic and fun characters.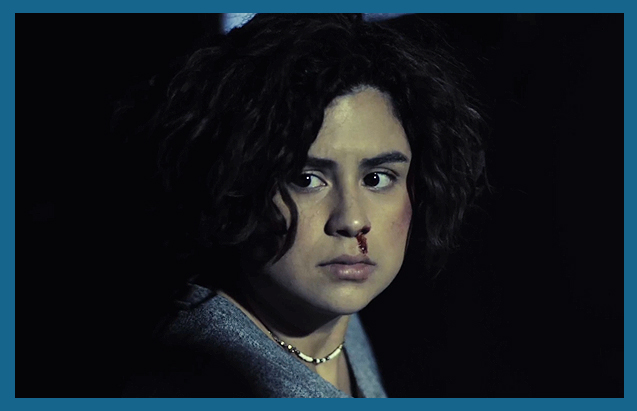 Blake Vaz (USA), Matches – The happiest day of Joanna's life turns into her Mother's worst nightmare when she is kidnapped shortly after being accepted into the school of her dreams. Emmy-winner Vaz highlights the issue of human trafficking through a story that is more possible than we imagine. Stars: Andrea K. Torres, Tripp Pickel, Brenda Gutierrez, Jayme Mantos, Rudy Marquez, Blake Vaz, Ty Quianboa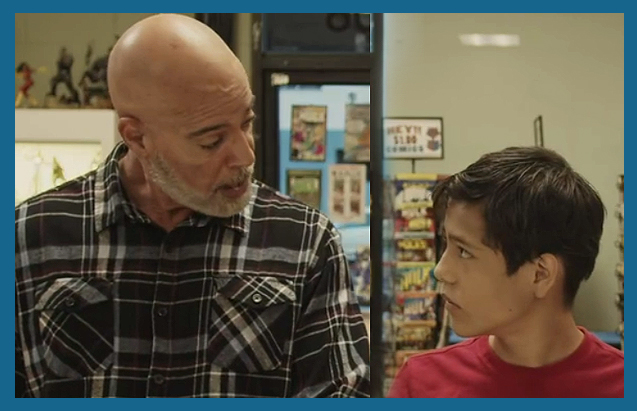 Roberto Sanchez (USA), Heroes, TV Pilot Program – New kid Rigo is being bullied by local boys. A chance encounter with Miguel, a comic store owner, introduces him to the world of superheroes. But are they fiction or real? Entertaining premise and well-paced storytelling. Roberto Sanchez, (The Terms of Us, 2 Fast 2 Furious) Caleb Martinez (Super Ma), Bryson Robinson.
Sina Nazarian (Canada), Where I'm From, Experimental – A surrealist psychological film that delves into the psyche of two artists whose paths collide and dreams become synchronized as they face their shadow and unmask their true selves. Carried by lush cinematography and a compelling soundtrack it serves as a model for listening to our own inner wisdom. Tania Rahimikhoshavaz, William John Hodgins, Ron Selmour.
Maya Anandan (India), Seva, Young Filmmaker -17 and younger – With a wisdom far beyond her 16 years – filmmaker Anandan spends time in a community kitchen in India performing Seva – selfless service – to feed people in need.  After months of witnessing how the system works and the benefits to all concerned – she ponders this as a model for a global community – can selfless service be the key to end food insecurity?

Abdollah Alimorad (Iran), Let's Make Peace- Snowed In, Animation
Albérick Tode (France), CAUSALITÉ, Television – Pilot Program
Ami Vitale (USA), Remembering Sudan: The Last Male Northern White Rhino, Women Filmmakers
Angela Wenyang Hou (China), E-Wasteland, Experimental (Student)
Christophe Lenoir (France), REVERSE, Film Short, Direction
Daniel Roman Hidalgo (USA), LIFESTYLE: Lowrider Faith Journey, The Armando Flores Story, Documentary Short, Latin / Hispanic
Daryl Sledge (USA), XAVIAR MENDOSA: The Trial At Redemption Bar, Experimental
Duncan Putney (USA), Solipsism, Script / Writer
Emile Bokaer (USA), The Street Network (La Red Callejera), Documentary Short, Latin / Hispanic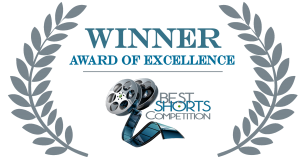 Jamaal Scott, DeShon Green and Qiana Camille (USA), AT ALL COSTS, Liberation / Social Justice / Protest, Ensemble Cast
Jenny Kleiman and Haley Dercher (USA), Good Girl, Script / Writer (Haley Dercher)
Jesse Blight (Canada), More Than Gold: The Story of The Yukon Soaps Company, Documentary Short, Native Peoples
Joshua Chamberlain (USA), We All Say God, Film Short
Julio del Alamo (Spain), BREARTH, Nature / Environment / Wildlife
Kyle Saylors (USA), A Perfect Love, Documentary Short
Malin Erixon (Sweden), The Spyglass, Animation, Script / Writer (Malin Erixon)
Mary-Jo Dionne and Jeff Macpherson (Canada), Never Broken, Actress: Leading (Christine Chatelain as Shirley Gordon), Women Filmmakers, Original Score
Maya Anandan (India), SEVA, Documentary Short (Student), Children / Family Programming (Student)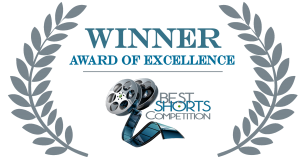 Nick Pascoal (USA), Emergence, Animation
Nicolo' Pozzali (Italy), Judge, Film Short
Ran Steiner (Israel), Akka Fish Originals, Film Short
Sina Nazarian (Canada), Where I'm From, Editing, Direction
Stephan Blinn (USA), Pioneering Spirits, Documentary Short
Susan Buster Thomas (USA), Parting Out, Script / Writer
Suzanne Nichols and Ron Noble (USA), The Life and Times of Schrodinger's Cat: A Quantum Tale of Love and Entanglement, Television – Pilot Program
Trent J. DiGiulio and Larry L. Sheffield (USA), Oppenheimer After Trinity, Documentary Short, Script / Writer
Usman Mukhtar (Pakistan), Gulabo Rani, Direction
CLICK BELOW FOR AWARD OF MERIT WINNERS


CLICK BELOW FOR AWARD OF RECOGNITION WINNERS