John Gray –

Extra Innings



John Gray (USA), Extra Innings, Film Short – A reporter interviews a major league baseball manager in an attempt to uncover secrets. A clever script, deft direction and exceptional acting drive this piece – with palpable undercurrents of emotion and hidden stories. Academy Award-Nominee Peter Riegert (The Mask, The Sopranos, Crossing Delancey) delivers a memorable performance as the harried manager and TJ Thyne's (Bones, How the Grinch Stole Christmas) nuanced performance belies a current of sentiment under his peppy exterior. Excellent production values support the film and its emotional impact. Directed by Telly-award winner Gray (Reckless, Ghost Whisperer, White Irish Drinkers), produced by Two-time Emmy winner and Peabody winner Melissa Jo Peltier, Two-time Emmy winner Debi Manwiller, and Russell Boast with a touching score by eight-time ASCAP winner Michael A. Levine (who wrote the Oscar-shortlisted song, Cateura – Vamos a Sonar). Also stars Adalgiza Chermont (American Princess, Life in Pieces). Ovington Avenue Productions
Alessandro Gessaga – Like the Shadow in the Dark

Alessandro Gessaga (Switzerland / Italy), Like the Shadow in the Dark (Come l'ombra nel Buio), Film Short – Gustavo is a renowned psychologist. He's faced by an enormously challenging task. He must scrutinize a field of candidates and decide which one of them has got the right characteristics to become politicians. Will his final choice be fully professional and based solely on his experience and capabilities or will it suffer some pressure from external factors? A provocative treatise on the forces driving today's political climate. Both intriguing and chilling in its possibilities. Well directed with a talented cast turning out memorable performances. Daniele Marcheggiani (White Noise, The Prisoner's Strategy), Rebecca Zaccariotto (The Secret of Happiness), Paolo Riva (Libera), Simone Passero (Nespresso), Vincenzo Paladino (Beep), Giovanni Raso, Alberto Sette (Medici), Emma Piovaccari. Produced by Swiss "Independent Movie Productions".

Katherine Fisher (USA), Proof of Loss, Film Short – When a fire takes their home, a father and daughter must find a way to salvage what remains – mostly with each other. Emmy-nominated Fisher leads an all-star cast and crew with nuanced direction. Authentic performances from Golden Globe winner and Emmy-nominee Dylan McDermott (The Practice, American Horror Story), Coco McDermott and Carolyn Michelle Smith.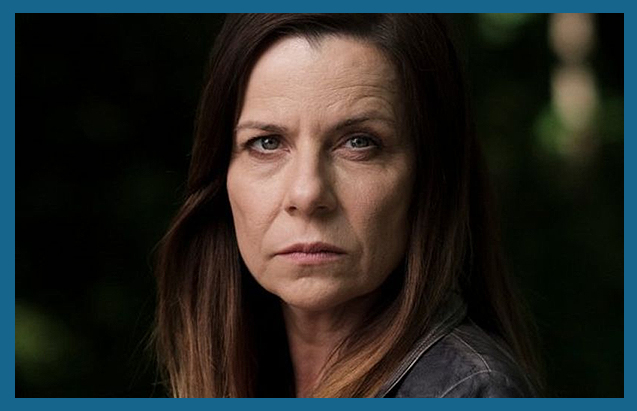 Łukasz Palkowski (Poland), The Trap (PUŁAPKA), TV Program – A writer finds herself in the center of a police investigation, a stunning parallel to the mysteries she uncovers in her own life. Excellent pacing and craft – carried by an exceptional performance by Polish Academy Award-winner Agata Kulesaz (Roza). Joanna Kulig (Oscar-nominated Cold War), Leszek Lichota (The Border), Marianna Kowalewska (Rojst). Aired TVN.
Sara Sugarman (United Kingdom), Down the Caravan, TV Pilot – BAFTA-nominee Sugarman delivers a comedic yet ultimately poignant tale of love, loss and unlikely alliances. A message from the grave creates tension and hilarity in a small caravan community. Emmy-winner Matthew Rhys (The Americans), Jan Anderson (Tiger Bay) Maxine Evans (Stella), Michael Socha (Shank), Alexa Davies (Mama Mia), Julian Lewis Jones (Invictus).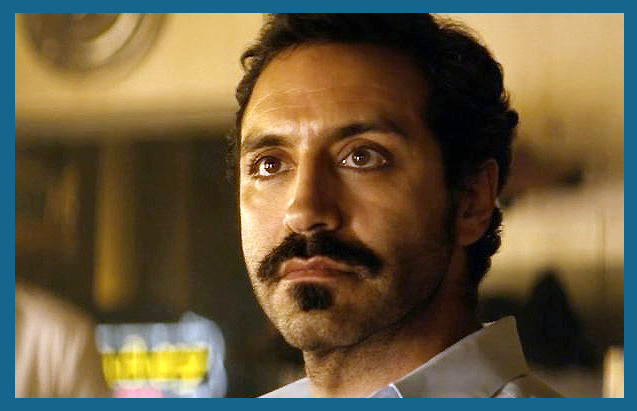 Amir Farhang (USA), The Persian, Film Short –  A wayward Persian confronts the threat of ignorance and Islamophobia in America today in a dusty gas station in the middle of nowhere. Farhang's treatise on overcoming prejudice – with a shrewd script, deft direction, and pitch perfect performances. Ali Washnevsky (Oscar-nominated Day One), Patrick Butetow, Rob Welsh. Cinematography by Emmy-winner Christophe Lanzenberg.
Darin McGowan (USA), Fur-Ever Family, Children / Family Programming – Animation virtuoso McGowan (The Loud House) delivers a charming, delightful and meaningful romp as part of Nickelodeon's Animation series. When Pepper the dog is rescued, she is challenged to live with four strong-willed cats and stretched to overcome their differences en route to achieving the ultimate group box cuddle.
Gerardo Martínez Ruiz (USA), The Dreamer, Film Short – Telly-winning director Martinez's profoundly intimate exploration of his own dreamscape, sharing an intimate examination of his deepest fears while navigating his grieving process after the loss of his mother. Raw, emotional and carried with lovely VFX of the dreamworld. From Executive producer Emmy-nominee Sofia Vergara.
Nick Epstein (New Zealand), Die Like a Shark, Film Short – An ageing fighter falls apart as he refuses to face the end of his bright career. An emotional ride through the depths of feelings, bad decisions and harsh realities of a fighter and those that love him. Skillfully directed by Epstein (The Hobbit, Harry Potter) stars SAG-nominee Shane Rangi (The Wolverine), Mark Hadlow (The Hobbit) and Jed Brophy (Lord of the Rings).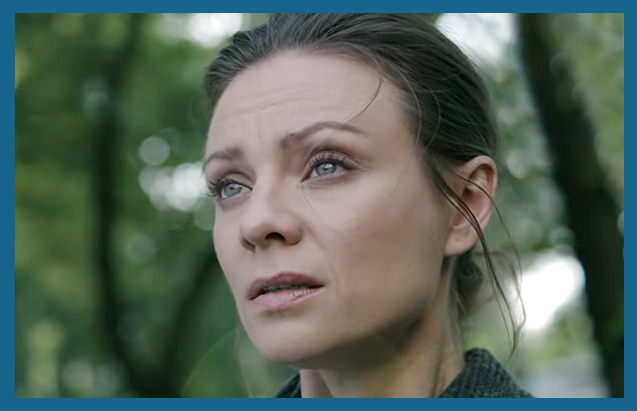 Borys Lankosz (Poland), Under the Surface (Pod Powierzchnią), TV Program – Complicated relationships, family struggles and tangled stories impact intersecting lives.  Astute direction from Lankosz, cinematography by Oscar-nominee Bogumił Godfrejów and excellent performances. Bartłomiej Topa (Second Chance), Magdalena Boczarska (Little Rose) and Łukasz Simlat (Amok).  Aired TVN.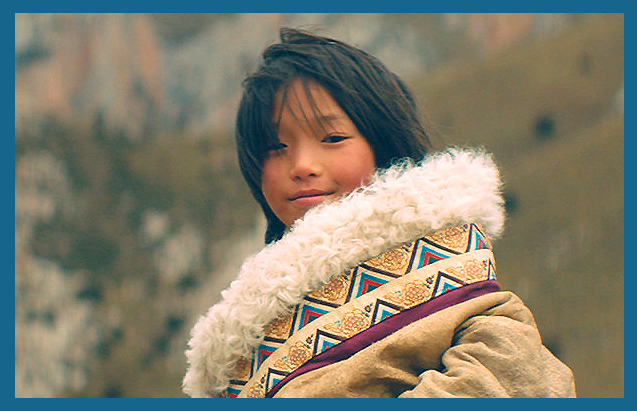 Martin Buzora (Canada), The Story of Pema, Doc Short – The breathtaking story of a young Tibetan nomad and her epic seasonal journey across the mountains of Amdo Region, Tibet. an exceedingly rare glimpse into a sacred, forbidden land. CSA-nominated Buzora delivers stunning cinematography and a well-paced narrative – capturing the region and its people whose survival into the future is unclear.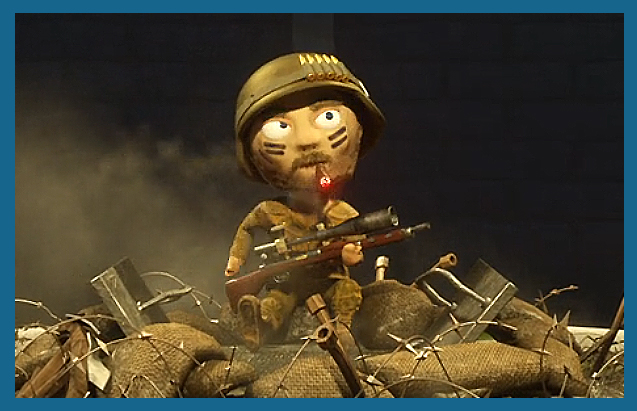 Thomas Loopstra and Maurice Baltissen (Netherlands), How Countries Fight Their Wars, Animation – Mitsi Studio founders and 3D animation experts Loopstra and Baltissen deliver a clever and darkly amusing representation of the differences in war styles of countries from around the globe. Packed with ironic features and details it is an exceptional animation and witty take on the idiosyncrasies of war.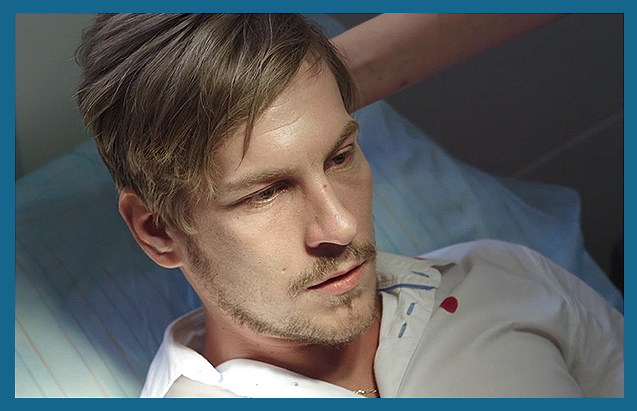 Vladimir Pankratov (Russia), A Knife on a Chopping Board, Film Short – A quirky and creative take on the life of a lonely man and his quest to find personal value. A job promotion leads Sergey to become aware that his life lacks true meaning – and a series of absurd events including a knife, chopping board and hospital visit – leads to a painfully shy nurse and unexpectedly changing his life for the better.

Adrian Powers (Australia), Brolga, Native American / Aboriginal Peoples
Agustin McCarthy (USA), Look at Lucas, Children / Family Programming
Alessandro Gessaga, Independent Movie Productions (Switzerland), Like the shadow in the dark, Actor: Leading (Daniele Marcheggiani as Psychologist Gustavo)
Alexis Spradic (USA), The Last Harvest, Documentary Short
Amir Farhang (USA), The Persian, Actor: Leading (Ali Washnevsky as "the Persian"), Islamic
Artem Makarevich (Russia), Instincts, Film Short, Viewer Impact: Content / Message Delivery
Atakan Kerkuklu (Turkey), Black Orchards: Azerbaijan and Armenia's wars, Documentary Short
Austin Smith, Regent University (USA), Breathe, Film Short (Student)
Bonnie Foster (USA), Butterfly, Actor: Leading (Micah Fitzgerald as Tom), Actress: Leading (Jade Lorna Sullivan as Alice), Film Short
Brandon McArdle (USA), A Branch of Gross Rationalities, Film Short
Brooks Hall, Jacob Ryan Snovel, Van Quattro, and Evan Myles Horsleyl (USA), 1717 Primrose, Film Short
Chris Valenziano (USA), Variable, Actor: Leading (Maurice Whitfield as Dr. Thomas Gibson), African American
David Sipoš (Slovenia), My Heart is Not Afraid, Christian
David Thompson (USA), Long Distance, Film Short
Emma Evanson and Patricia Baena (USA), Outside, Young Filmmaker – 17 and younger
François Narboux (France), Babou, Animation
Gerardo Martínez Ruiz (USA), The Dreamer, Actor: Leading (Gerardo Martínez Ruiz as himself), Latin / Hispanic
Giorgio Messina and Stefania Simoni (Italy), COMET, Women Filmmakers
Gowri Neelavar (India), The Tigress Masque, Women Filmmakers
Jack Hsu (Taiwan), THE BIRTH OF ILHA FORMOSA, Experimental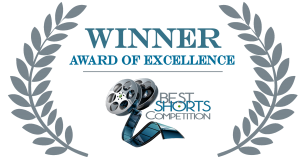 Jan Pool (Netherlands), Terminus, Film Short
Jane Clark (USA), Dinner for 4, Women Filmmakers
Jarrod Dean (Australia), Frank, Earnest with Mercy, Film Short
Jeff Colhoun (Côte d'Ivoire), Operation International, Documentary Short
John Papola (USA), Love Gov 2: A Crisis Not to Waste, Film Short
Jonathan El-Haïk (France), The Pace – Hold me, Music Video
Kankana Chakraborty (India), ANURUP / Mirror Image, Actor: Leading (Sabyasachi Chakrabarty as Shyamal Chakrabarty), Actress: Leading (Kankana Chakraborty as Jinia Chakrabarty)
Kyle Bell (USA), The Little Brother of War, Cherokee Stickball, Native American / Aboriginal Peoples
Lance Kawas (USA), Alexander's of Northville, Commercial / Infomercial
Lou Ma Ho, Maki Films (France), THE TEA AT THE BOTTOM OF THE TEAPOT, Film Short
Lou Perez, We the Internet TV (USA), 5 Reasons Why We Need Hate Speech, Documentary Short, Web / Internet Programming
Małgorzata Łupina (Poland), Breast Ironing, African American
Mariano Cabaco (Argentina), SONNTAG, Actor: Leading (Alex Figueiredo as Florian), Film Short
Mark Boutros (USA), Dutch, Film Short
Martin Buzora (Canada), The Story Of Pema, Asian
Martin Holper (Austria), Loss Of Reality, Film Short
Meredith Grace Dabney and Erica Arvold, Astrabeta Creations (USA), Here Today, Film Short
Michael Trainotti (USA), NOCTURNE, Film Short
Mies Mikkonen (Finland), Dreams of the Blind, Disability Issues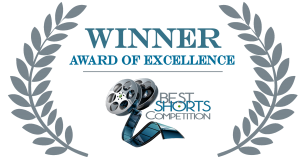 Milton Kremer (USA), Hernan Cattaneo " CONNECTED", Documentary Short
Morgan O'Connell (United Kingdom), The Other Side of the Wall, Young Filmmaker – 17 and younger
Nick Epstein (New Zealand), Die Like A Shark (Me Mate Ururoa), Actor: Leading (Shane Rangi as Mark "The Nightmare" Otini), Actor: Supporting (Mark Hadlow as Charlie Fink), Cinematography (Steven Allanson), Makeup, Sound: Overall Impact, Original Score, Sound Editing / Sound Mixing, Dramatic Impact, Direction
Nicki Wade (Ireland), Puzzling, Disability Issues (Student)
Oisin Byrne (United Kingdom), Public Discourse, Film Short
Olivia Vozzella (USA), Gravidity, Film Short, Women Filmmakers
Patrick Volve (France), Little Malabar, Animation
Pawel Swierczynski, Warsaw Film School (Poland), Luna's Fortress, Film Short
Richard Lui (USA), Our Youngest Heroes: Growing Up a Caregiver, Asian, Documentary Short, Latin / Hispanic, Native American / Aboriginal Peoples, Women Filmmakers
Saray D. Guidetti (USA), Lady Justice, Women Filmmakers
Shari Hollett (Canada), GOTCHA, Women Filmmakers
Sibel Guvenc, Kybele Films (Canada), Turkish Mesir Macunu, Liberation / Social Justice / Protest (Student)
Spring Sutter (USA), The Smell of Smoke, Actress: Leading (Lynn Cohen as Dottie), Film Short, Women Filmmakers
Sreehari Purimetla (USA), Alia, LGBT
Thomas Kemnitz (Germany), MAN IN THE MIDDLE, Experimental, Web Tube Length Video
Ty Sheetz, Regent University (USA), Harmonica Man, Film Short (Student)
Valeria Vallejos (USA), Me También, Film Short
CLICK BELOW FOR AWARD OF MERIT WINNERS


CLICK BELOW FOR AWARD OF RECOGNITION WINNERS