Kristen Lappas and Tom Rinaldi –
Blackfeet Boxing: Not Invisible

Kristen Lappas, Tom Rinaldi (USA), Blackfeet Boxing: Not Invisible, Doc Short – Emmy-winner Lappas and Emmy-nominated Rinaldi deliver a multi-layered doc – weaving together a poignant tapestry of inspiration, desperation, deeply rooted wounds, perseverance and strength. Focused initially on the Blackfeet Boxing Club, started by community hero Frank Kipp, as a way for girls to defend themselves on the Blackfeet Reservation in Montana – a larger arc unfolds. The need for the gym becomes disturbingly poignant – Indigenous people in Montana make up 3% of the population – but women and girls make up 30% of those that are murdered or missing. While stories of missing loved ones are an ever-present part of the community – the directors respectfully reveal the fear that the girls of the community live with each day…and the role that Kipp's boxing gym is playing to shape their confidence and allay some of their fears. Two promising boxers Donna and Mamie are highlighted – as well as how the obstacles of a torn family and community can keep them from realizing a dream. Their stories are both profoundly heart-breaking and heart-warming. An exceptional doc about all these things at one – treated with compassion and respect. A talented crew supports with outstanding cinematography and sound design. Aired ESPN.
Neil Corbould – SID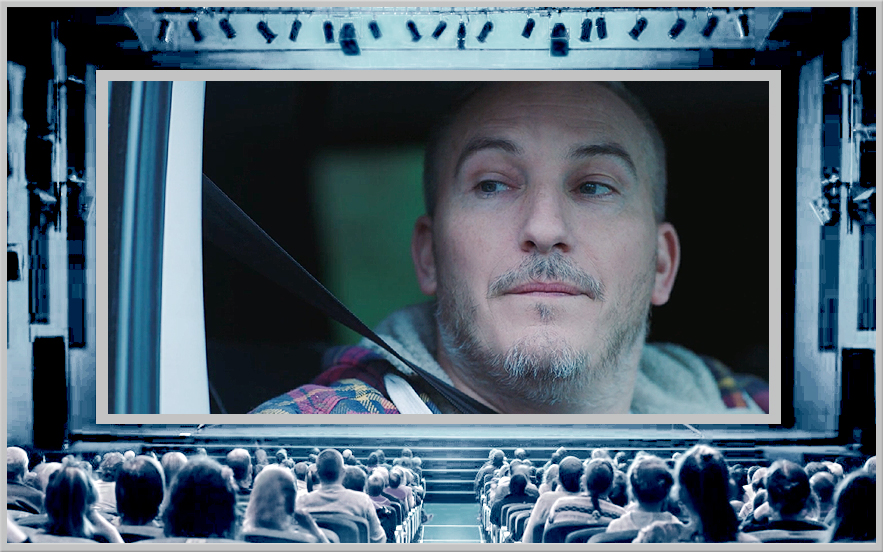 Neil Corbould (United Kingdom), SID, Film Short – Two-time Oscar and Four-time BAFTA winner Corbould – trades his legendary SFX skills for live-action producer / director in the multi-layered short film "SID". A young Polish couple, backpacking through Europe, have an unexpected encounter with an Englishman called Sid. What ensues is a raw, real and deeply unsettling adventure where the emotions and motivations of the characters plainly and disturbingly frame the story. Well placed POV shifts punctuate the performances and heighten the tension. With beautiful cinematography and creative sound design. Stars: Martin McLaughlyn, Mariusz Galilejczyk (Belle Epoque), Karolina Burek (Television Theater). In conjunction with Slawomir Idziak and Film Spring Open.
Michael Easton – About a Girl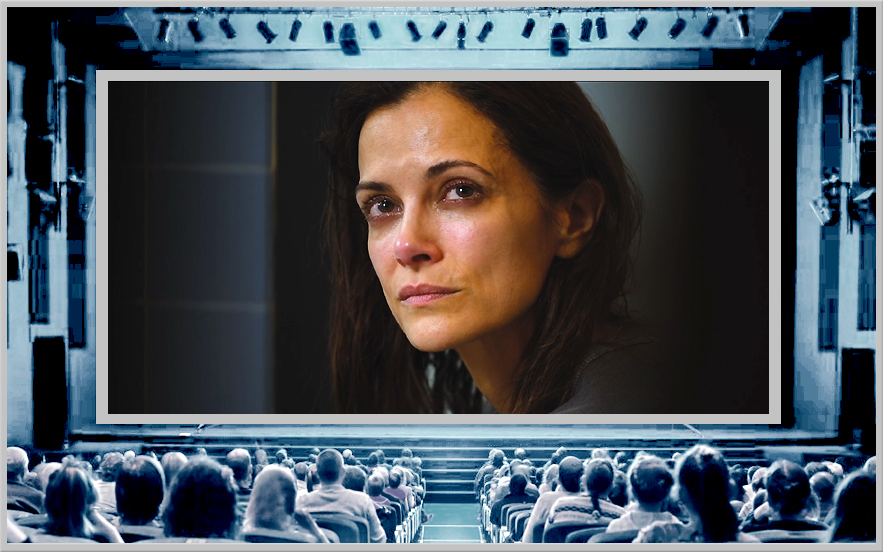 Michael Easton (USA), About a Girl, Film Short – Emmy-nominees Michael Easton and Rebecca Budig bring to life the intense struggles of a young woman grappling with extreme post-partum depression. Budig delivers her poignant script with an exceptional and achingly authentic performance. Easton's deft direction and creative construction are spot on in punctuating the emotionality of the film – including excellent cinematography and sound design. With a superb supporting cast Emmy-nominee Trevor St John (The Bourne Ultimatum), Emmy-nominee Sherri Saum (The Fosters).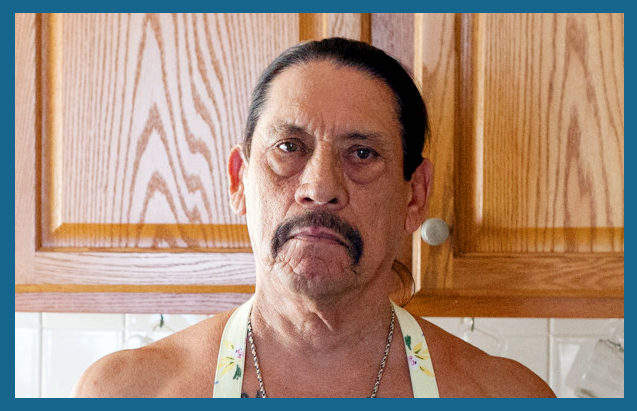 Michael Schilf (USA), The Fixer, Film Short – Exceptional direction, gritty, raw, superb performances and pitch-perfect sound and technical craft – drive this crime drama. The emotions of the characters combine with a pinch of humor deliver a short with memorable impact. Danny Trejo (Heat), Jesse C. Boyd (The Highwaymen), Veronica Diaz Carranza (Dark Was the Night), Vincent van Hinte (Dutch).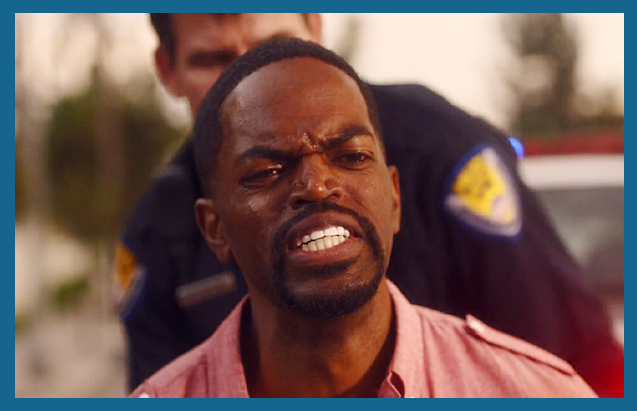 Kris Wilson (USA), Mid City Blue, African-American – Emmy-winner and student Academy Award-nominee Wilson's impactful story of a traffic stop for an African-American police cadet and rebellious teenage passenger. A raw depiction that avoids the banal and contrived yet incorporates an insightful narrative of today's complex realities. Exceptional performances and technical craft. Hari Williams, Camille Bright, Mark McClain Wilson.
Marcus Shenn (France), A Week With Rebecca, Film Short – A robotics company executive pushes for the development of a lifelike android companionship model and unexpectedly spends a week with her. Intriguing and moving storyline with a provocative premise – carried by excellent technical craft and convincing performances. Stars: Nika Burnett (Brindisi), Phil Kruse (Lucifer), BZ Cullins (Please Stand By).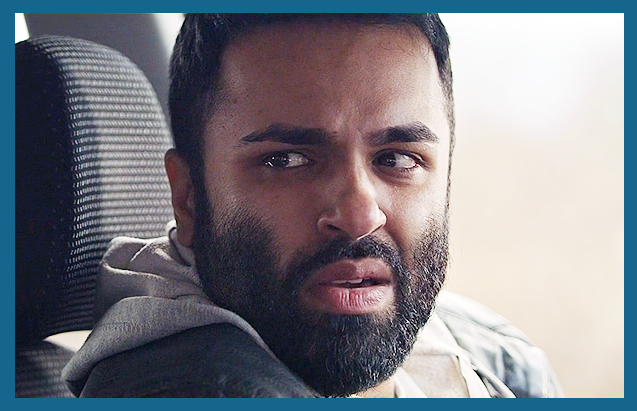 Michael Ellis (United Kingdom), Corrupt, Film Short – With news of police brutality against black citizens dominates headlines, Officer Burman accidentally kills a boy. Desperate, he seeks the help of fellow officer Hawkins to cover it up. A tight and poignant script delivers timely messages brought to life with exceptional performances and unexpected twists. Stars: Paul Findlay (Breakdown), Sonny Michael Chohan (Patient 52).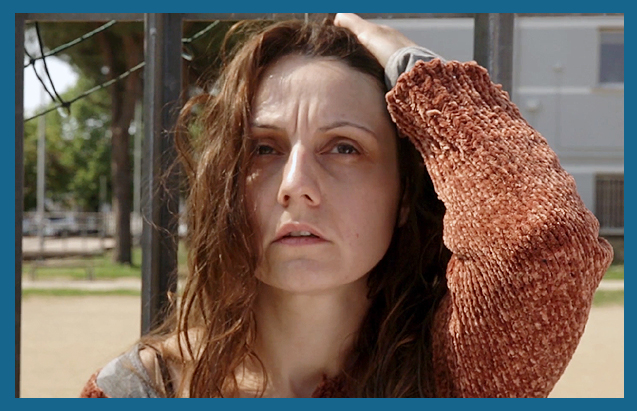 Luca Caserta (Italy), Tell Me Who I Am, (Dimmi Chi Sono, Liberation / Social Justice – A woman wanders through the city looking for herself and her lost memory after a violent attack. A unique take on the serious issue of violence again women, the mental and physical abandonment and loss of dignity people face every day. A stirring and compelling performance by Elisa Bertato.
Cynthia Crofoot (Canada), Obdurate, Film Short – Deft direction by Canadian Screen Academy Award-winning Jim Morrison IV, a gut-wrenching performance from Crofoot and a twist ending – use domestic violence as a backdrop to examine life choices and consequences. On the happiest day of her life, she must decide if she will avoid the worst. Stars: ACTRA Awards nominee Andrew Jackson and Diane L. Johnstone.
Rami Kodeih (USA), Alina 2020, Film Short (Student) – A truly harrowing account of Nazi's separating children from their parents. A group of women risks everything to smuggle their friend's baby to safety. Inspired by true events. Stars: Alia Shawkat (Arrested Development), Edin Gali (Mad Men), Rebeca Robles (Better Things), Erika Soto (Vida), Elisa Bertato (Logan Lucky).
Deutsche Welle (DW) Redaktion Euromaxx (Germany), Europe to the MAXX, Tourism / Travel – A highly entertaining series follows charismatic reporter Hendrik Welling as he visits Europe's extreme, unusual and truly exceptional places. From the world's highest railway station to Europe's only Buddhist country to a beach runway – DW showcases sheer creativity and excellent production. Airs on DW TV and Internet streaming.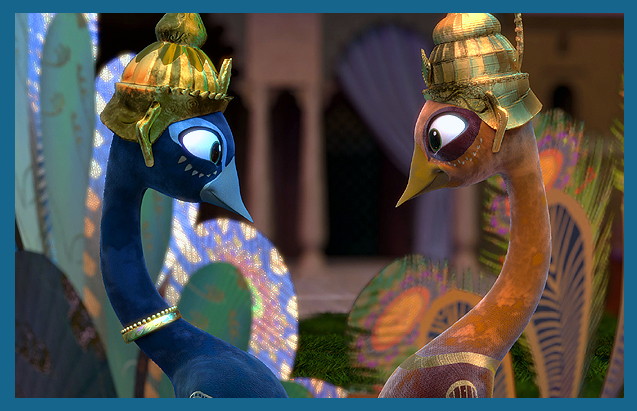 Varad Bhamburdekar (USA), Birds of A Feather, Animation (Student) – A male peacock at an Indian palace fails to get his feathers up until he meets another male with the same problem. They bloom to reveal their feathers and their attraction for each other – then burst to a Bollywood dance sequence. Utterly charming in every way, charismatic characters and alluring soundtrack by Yashraj Mukhate. Ringling College of Art & Design.
Nathan Brewer (USA), No Loss Here, LGBT – Through her dementia, an elderly mother tells her gay son that she loves him for the first time after a lifetime of dismissing his true nature and desires. Convincing performances by a talented cast and skillful, respectful direction deliver a poignant message. Stars: Josephine Wilson, John Dossett, Ariel Estrada, Helen Manfull, Teddy Brendel and Dan Amboyer.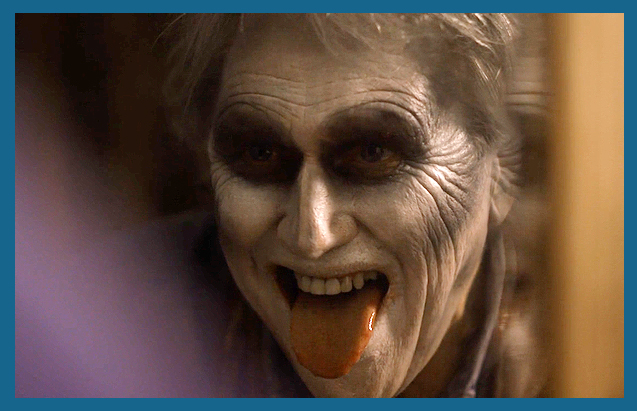 Jye Currie (Australia), Victim, Film Short – A haunting story about Jody – mother, wife, victim of domestic violence. After years of abuse from her larger-then-life husband – one fateful day results in a tragic accident. Her perception of life is completely warped while she reconnects the past of her absent son. Heart-breaking with genuine performances and impactful ending. Stars Jan Hunt, Patrick Campbell, Sebastian Szeszeran.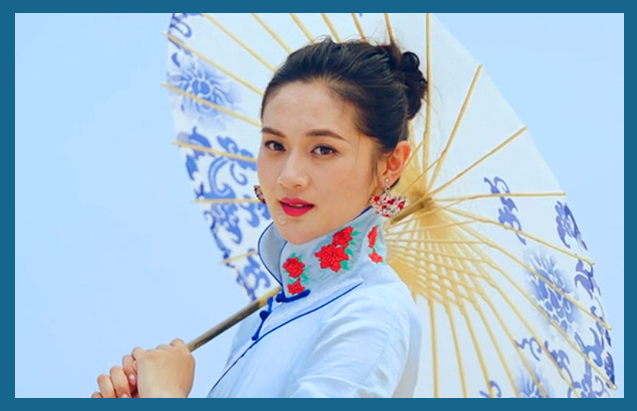 Mei Qi, Nakamura Taiki (China), Blue Fantasy, Asian – Have you ever wondered what it would be like to live in a dream vacation where every minute of your life is like a musical? Beautiful cinematography and engaging soundtrack lead the viewer through this musical, tourism promoting, travel log fantasy through the vast sights and sounds of Binahi.

Adrian McGaw (United Kingdom), Unlucky Number 7, Actor: Leading (Joey Ansah as Chris), Film Short
America Young (USA), PURE, LGBT, Women Filmmakers
Amy Wu (USA), From Farms to Incubators: Telling the Stories of Minority Women Entrepreneurs in Agtech in the Salin, Documentary Short
Arnold Shin (Korea), THE DREAM NETWORK, Young Filmmaker – 17 and younger
Arseny Nazaruk (Russia), MOTH, Experimental, Film Short
Ayman Samman (USA), Jumper, Islamic
Blake Powell (USA), The Soldier, Christian
Brock Burnett, B Squared Productions (USA), LIT, Film Short
Bruce Macdonald and Christian Elliott (Dominican Republic), Sex Tourism, Public Service Programming / PSA
Chris Tangey (Australia), Unseen Australia, Nature / Environment / Wildlife, Cinematography
Claire Chubbuck (USA), this is how i lost my virginity, Actress: Leading (Sofia D'Marco as Sara), Direction
Clara Butler (United Kingdom), Jessica, Women Filmmakers
Cory McCants, Manolo Campos, Alan Trinca, Filmstorms Productions Inc, (USA), Precursor, Liberation / Social Justice / Protest
Cynthia Crofoot (Canada), Obdurate, Women Filmmakers
Daniel Ballard and Taylor Hellhake (USA), DEATHYARD, Film Short, Cinematography
Deepak Reddy (India), Manasanamaha, Asian, Editing
Fiona Bavinton (United Kingdom), Je ne regrette rien, Experimental, Original Score (Composed by Fiona Bavinton)
Galla Borowski (Germany), Lilith, Film Short (Student), Jewish (Student), Women Filmmakers (Student)
Gareth Brierley (United Kingdom), People Show 138: Last Day, Film Short, Direction
Guillermo Cienfuegos, The Pear, Film Short, Actor: Leading (Steve Spiro as Ray)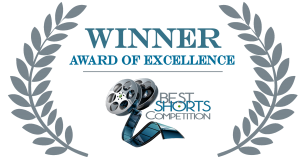 Han Chen Chang (USA), RenaiDance, Animation
Harrison Dove-Green and Austin Smith (USA), Cold Mind, Film Short (Student)
Hashim Hassan (USA), A Handful of Dates, Film Short
Hong Long Syu, Fifth Maintenance Office Directorate General of Highways, MOTC (Taiwan), All-Season Glow – Alishan Highway's Firefly Revival, Nature / Environment / Wildlife, Editing, Viewer Impact: Content / Message Delivery, Documentary Short, Public Service Programming / PSA
Ian Voglesong (USA), NOC – Non Official Cover, Television – Pilot Program
Ion Sova (Moldova), Feel India, Film Short
Jaci Kjernander (USA), Out With It, Film Short, Women Filmmakers
Joe Loftus (Ireland), Girl and Robot, Animation
Joe McNally (USA), Watching the Earth Melt Away, Documentary Short
Joel Erkkinen (USA), DAD!, Animation
John MacLeod (USA), Beyond Bronze, Silver and Gold – "Conviction-The Steve Genter Story", Documentary Short, Television – Program Series
Jonathan Hughes (USA), This Too Shall Pass, African American, Film Short
Joseph Mazzella (USA), Snaps, Film Short
Julio Mendez (USA), My Sister, Documentary Short, Latin / Hispanic
Kai Tomizawa (USA), No Fan of Andy, Young Filmmaker – 17 and younger
Leonardo Aranguibel and Marco Colantoni (USA), The Insomnia Plague, Latin / Hispanic
Les Zig (Australia), Little Diva Rising – Pilot Episode, Television – Pilot Program
Lori Shockley (USA), Corked, Liberation / Social Justice / Protest
Luca Caserta (Italy), Tell Me Who I Am, Direction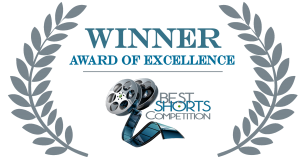 Mario Torres Jr (USA), ALI'S REALM, Film Short
Martin Reinhart and Virgil Widrich (Austria), tx-reverse, Experimental
Martina Savoca-Guay (USA), HALF-LIGHT, Film Short
Michael Easton (USA), About a Girl, Actress: Leading (Rebecca Budig as Tess)
Michael Ellis (United Kingdom), Corrupt, Contemporary Issues / Awareness Raising
Mohammad Keivan Marz (Iran), Dad, Animation
Rachael James (Australia), Cybersecurity and IP Theft: backstory, Educational / Instructional / Training
Rami Kodeih (USA), ALINA – 2020, Jewish (Student)
Rickey Boyd  (USA), Planet Blue – Journey to Eco, Animation
Ruchama Ehrenhalt (Israel), Give it Back!, Film Short
Sean Tansey (Greece), The Stones of Rome, Actor: Leading (Sean Tansey as Mark Antony)
Shoorveer Tyagi (India), Jaadoo (The Magic), Children / Family Programming
Susanna Kosa, Say Mahalo (Germany), Just Be, Web Tube Length Video, Women Filmmakers, Viewer Impact: Motivational / Inspirational
Tim Firtion (USA), The Jersey Connection: S2 Premiere, Actor: Leading (Peter Greene as Jordan Blaine)
Ting Wen Lo, Freeway Bureau, MOTC (Taiwan), Mission-Bat Redemption, Documentary Short, Nature / Environment / Wildlife, Editing, Sound Editing / Sound Mixing
Travis Misenti (USA), The Echo Worlds, Film Short (Student), Direction (Student)
Tsuyoshi Takamura (Japan), trash, Asian
Valerie Hird (USA), What DID Happen to Alice?, Animation, Women Filmmakers
Victor Warren (USA), ANOTHER LIFE, Actor: Leading (Victor Warren as Ron), Film Short
Xin Li (Australia), Two Little People, Animation (Student)
Xujia Chen. California College of the Arts (China), Unpeeling, LGBT (Student)
CLICK BELOW FOR AWARD OF MERIT WINNERS


CLICK BELOW FOR AWARD OF RECOGNITION WINNERS