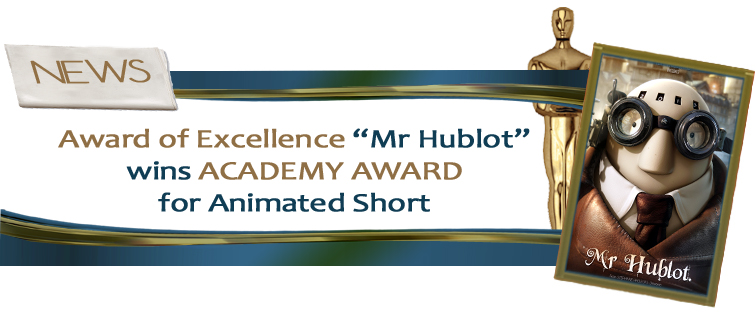 Evgeny Alexandrovich Kleimenov – Best Shot

Evgeny Alexandrovich Kleimenov (Russian Federation), Best Shot, Film Short – When you see death, you feel life more sharply. A war photographer wakes up one day with a headache and unable to remember yesterday. Joined by a stunning mysterious woman he offers a photo shoot aided by some magic powder from a South American shaman. Over the next few days his life is turned upside down as he reflects on his life and work – a passion that grew out of the pain of losing his own father – and the photo of a dead little girl that is about to earn him a Pulitzer prize and a date with his own mortality. A complex, captivating story driven by a captivating and poignant script with excellent performances by MTV Movie Award Russia winner Artur Smolyaninov, (Survived) and Maria Akhmetzyanova (The Year of Culture). Beautiful lighting and set design by Vladimir Namestnikov, lush cinematography by Alexander Kipper, compelling sound design by Denis Tsukanov and a moving soundtrack by composer Sergei Dudakob.
Mark Ruberg – Oyáte un Itówapi

–

Pictures of My People 
Mark Ruberg (USA), Oyáte un Itówapi – Pictures of My People – MLK Day Feature, Native Peoples – Four-time Emmy winner Ruberg delivers a powerful film about the systemic racial injustice experienced by Native American communities. Garnering three Emmy nominations – this important film features retried Professional Athlete, Educator and Native Advocate Jim Warne, Oglala Lakota Tribal Member, as he addresses his indigenous perspectives of Native mascots and the many challenges Indigenous Native Culture and Tribal Nations face in contemporary America. A sharply written piece with beautiful cinematography, impactful sound design and a moving soundtrack. Producers Mark Ruberg, Brian Alexander – with FOX Sports NFL Social Justice Series and WSD Productions. Aired on FOX Sports Network NFL Pre-Game Show and FOX Network "Voices" Show.
Beston Zirian – After the Rain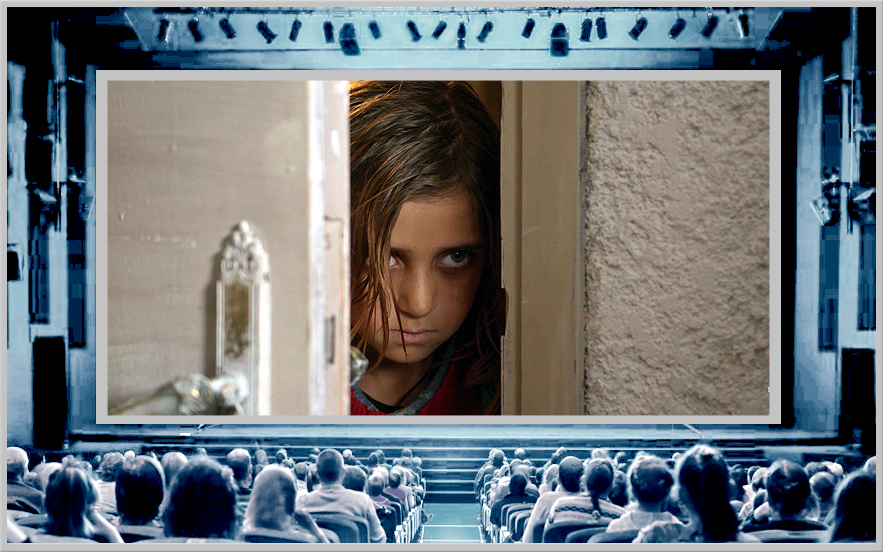 Beston Zîrian (Germany), After the Rain, Film Short (Die mit dem Regen kam) – A raw heart-wrenching look at the tragic consequences of the Yazidis genocide by Isis. Merjan, a seven-year-old Yazadi girl finds herself stranded alone on an unknown shore her only company is 19-year-old Diyab who came on the same boat. They don't speak the same language and neither of them knows where they are. Holding on to the hope of finding her father who was lost at sea – this pair face their fate and their new lives, aided by the help of a compassionate Greek couple. Bare and realistic, a gut wrenching tale with compelling performances and genuine craft. Stars: Hassan Kello (Druck), Valentina Simoqy, Politimi Droikou, Lambros Grigirioy with a touching soundtrack by Finnek.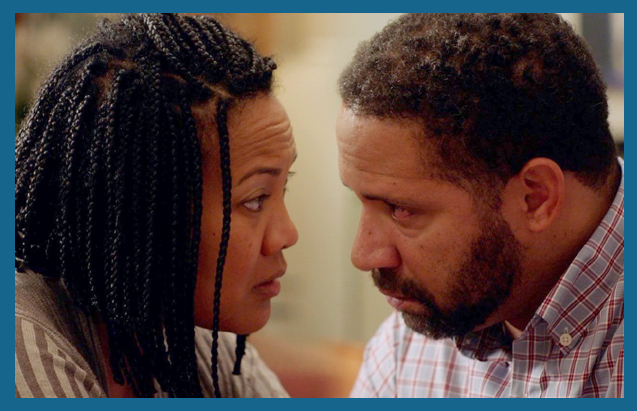 Jason Delane Lee and Leah Cohen-Mays (USA), Lifeline, African-American – The Lagralane Group co-executive producers of an Oscar-winning doc – delivers a poignant look at an adopted father of three and his struggles to confront his unknown past and secrets when he finds his biological parents. Thoughtful writing and achingly authentic performances by Jason Delane and Yvonne Huff Lee.
Richard Zelniker (USA), Unspoken, Film short – Golden Globe winner Michael Beach (Aquaman) is a nuanced therapist helping to save a problematic marriage, but things take an uncertain turn as the session unravels and past secrets emerge. Memorable performances from a talented cast. Jamie McShane (Seal Team) and Jeante Godlock (The Simone Biles Story). Lucid Pictures.
Allen Robertson and Damon Brown (USA), Scout, Children / Family Program – Emmy-winners Allen Robertson & Damon Brown deliver an original feel-good musical – a comic fable of a single day in an ordinary neighborhood as seen through the lens of a vibrantly imaginative 13-year old on the verge of a major change. Clever, witty and insightful script delivered by an affable, dancing, colorful cast. Stars Blakeney Mahlstedt.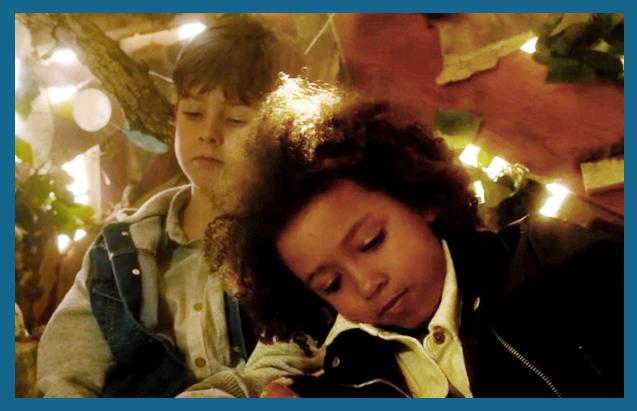 Everon Jackson Hooi (Netherlands), Monkey Business, Film Short – When little Rein suggests that Nila, the only girl of color in class, plays the role of the monkey in the school musical, the teacher comes to an uncomfortable conclusion. But is it justified? A unique and captivating exploration of prejudice and responsibility. Stars: Indy-Rose Kroonen, Sam van der Sar, Micha Hulshof, Bas Keijzer, Sosha Duysker.
Neil Whitman (United Kingdom), The Great Handini, Animation – Industry veteran Whitman with two decades of motion graphics experience at BBC and Sky and his own animation studio – delivers a beautifully crafted and executed stop-motion animation. Creative, colorful set, an engaging character, lively music and sound design, excellent animation and a funny twist ending. With Aardman Academy.
Marek Kłosowicz (Poland), Chhaupadi, Doc Short, A humane and insightful look at the cruel practice of Chhaupadi in Nepal which considers menstruation to be unclean and forces women and girls to sleep in dangerous, cold and unclean sheds during their cycles. Deft direction from veteran TVN director Kłosowicz features compassionate host Dominika Kulczyk, global philanthropist and champion of righting humanity's injustices.
Sam Nutt (Ireland), The Carer, Film Short – Grieving mother Carol, who lives all year long with Christmas decorations, is asked to return to work as a hospice nurse. Through her encounters with her patient, whose dying wish is to be reunited with her son – a kid on the wrong side of the law, she is forced to confront her own grief. Touching and convincing performances by Aislin McGuckin (Outlander), Maria Connolly and Michael McGarry.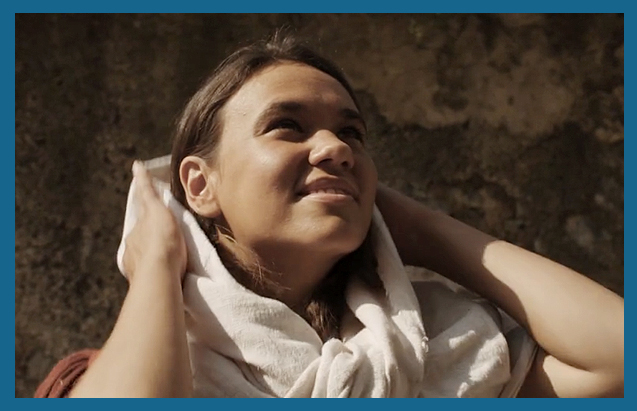 David Sipoš and Vid Planinc (Slovenia), Queen of Peace, Christian – A docudrama weaving together history and modern pilgrimage – The Queen of Peace on Kurešček (Kraljica miru s Kureščka) is a story about a forgotten place and newfound faith reflecting on Mother Mary. Creative use of interviews and images with stunning cinematography and lighting. Stars: Barbara Požinel, Jan Šavli and Lidija Sušnik.  Studio Siposh.
Ari Kruger (South Africa), Waiting for Goldman, Film Short – SAFTA winner Kruger delivers a comedic look at the unusual underworld through two bumbling hitmen assigned to kill someone but unsure of what he actually looks like. Clumsy criminals of the underworld told lovingly through comedy with unique South African flavor. Stars SAFTA-nominee  De Klerk Oelofse (Hotel) and David Isaacs (Dwaalster). Sketchbook Studios.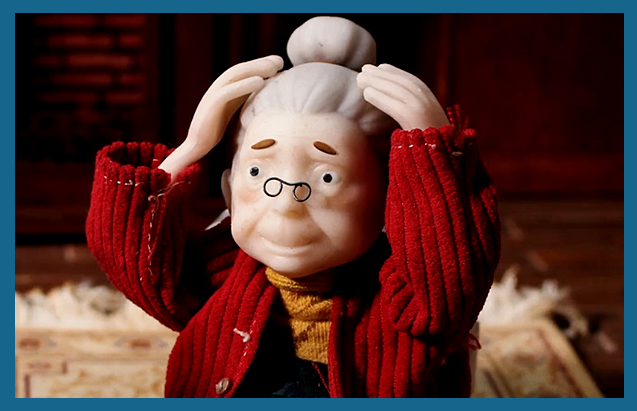 Yongtao Hu (China), The Bear, Animation – A story that visualizes the love of a mother for her daughter. Although the old lady's Alzheimer's disease is getting worse and worse, she tries her best to remake a toy teddy bear for her daughter. An elegant stop motion animation focusing on emotions and important things in life.

Andra Tevy (USA), Crossroads Life, Educational / Instructional / Training, Actor: Supporting (Matthijs Ten Kate as Ruben)
Andrea Trivero (Italy), THE MAN OF THE TREES, Disability Issues, Documentary Short
Anton Hochheim, Christoph Hochheim and Dawna Lee Heising (USA), Black City Nights, Music Video
Brad Alexander (USA), Don't Say Oh Well, Documentary Short
Brianna Woo (USA), Briar, Actress: Leading (Pearls Daily as Briar Hughes), Women Filmmakers, Cinematography (Arthur Woo)
Brice Blanloeil (France), Pin Galant 30th Season, Commercial / Infomercial, Cinematography
Bryan Beasley (USA), A Long Road to Liberty, Documentary Short
Cam Mcleod (USA), Fuel for Life / Trevor Fuchs, Film Short
Christopher Barga (USA), Cleaning Up, Film Short
Dalton Thomas, FAI Studios (USA), The Fox and the Fuhrer: How a Nazi Ally Saved 50,000 Jews, Christian, Documentary Short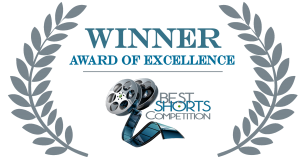 Dameme Jeremie (USA), A Year Of Sundays, Experimental, Film Short
Darryl Saffer (USA), Pagosa Is My Name, Nature / Environment / Wildlife
Dominykas Duda (USA), Gate Of Dawn, Film Short
Hildemaro Potenza, Wilson Vargas, Jeziel Andrades and Humberto Martínez (Venezuela), Nothing Else Matters JOROCKPO cover, Music Video
Jason Delane Lee and Leah Cohen-Mays (USA), Lifeline, Actor: Leading (Jason Delane as Lee), Actress: Supporting (Yvonne Huff Lee as Gabrielle)
Jeffrey Guerra Hunt (USA), Black is the New Brown, Latin / Hispanic
Katie Bennett and Blake Hansen (USA), Fuel for Life / Blake Hansen, LGBTQ+
Kevin M. Turner (USA), Beta, Actor: Leading (William Nicol as Byron), Film Short, Original Score (Composed by Emiliano Mazzenga)
Lika Krylaeva (Russia), Lucky Guy, Film Short
Maria Skakun (USA), Dina Layzis – Alone, Music Video, Direction
Mark Ruberg (USA), Oyáte un Itówapi – Pictures of My People    MLK Day Feature, Movie Trailer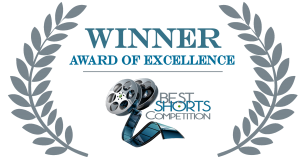 Marwah Jbara Tibi, produced by Al Jazeera Documentary (Palestine), Bread and Butter, Documentary Short, Women Filmmakers
Matvey Rezanov (USA), Estonian Lullaby, Music Video, Experimental
Michael Sanders (Canada), Not Of This World, Film Short
Mike Call (USA), Fuel for Life/ Sam Elias, Film Short
Pencho Kunchev (Bulgaria), Roses in the Night, Animation
Sam Nutt (Ireland), The Carer, Actress: Leading (Aislin McGuckin as Carol )
Taliaferro Alexander (USA), iWish, Animation
Timothy Dhalleine (Chile), A Path, Web Tube Length Video
Tom J. McCoy (USA), The Cause, Film Short
Tommy Chandler (USA), Fuel for Life/ Alvin Garcia, Liberation / Social Justice / Protest
zhaocongbo (China), Rabbit And Bear, Children / Family Programming
CLICK BELOW FOR AWARD OF MERIT WINNERS


CLICK BELOW FOR AWARD OF RECOGNITION WINNERS